Ski in luxury
From mountain top festivals, husky dog sled expeditions and relaxing spa retreats to grabbing your ski fix in peak conditions, it's all part of a luxury ski holiday. For an exceptional experience, there should be a lot more to it than simply skiing.
Of course, luxury accommodation plays a big part. But we believe the experience needs to be luxurious from enquiry through to touching back down on home soil. Our small team of passionate skiers and boarders can give you a personalised experience based on first-hand knowledge. Between us, we've been to every hotel and resort we offer, we can tell you exactly what they're like.
What's your idea of luxury skiing?
A luxury ski holiday means different things to different people. All singing all dancing decadence or a fabulously tiny boutique hotel through to a triumph of convenience with a ski in, ski out chalet in the middle of the piste. We can find the right thing for you, we even have live music on the mountain. We believe in skiing on your terms. Getting you to the slopes in the quickest, easiest and most convenient way possible is all part of the service. We use private, shared or train transfers to make getting to the mountains as hassle-free as possible.
What to expect:
A booking service tailored to you by our ski specialists.
Scheduled flights from major or regional airports, whichever is easiest for you.
Private, shared or train transfers to resort.
Handpicked accommodation.
Dedicated after sales team to organise any lift passes, equipment hire or special requests you may have.
24-hour emergency out-of-hours helpline should you need us when in resort.
A few of our most luxurious resorts: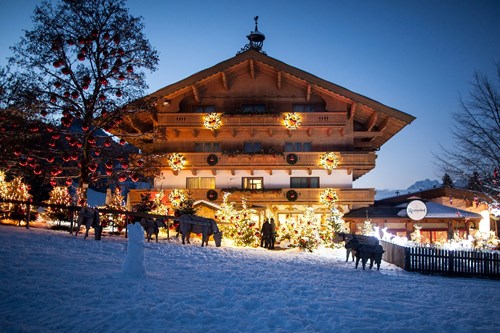 With a reputation as the most beautiful ski town in Europe, Kitzbuhel has serious luxury ski pedigree. Over the last weekend of January each year, the ski world cup comes to town for the hair-raising Hahnenkamm downhill race. It brings the party with it and is one of Kitzbuhel's many annual highlights.
What's it like:
Pedestrianised medieval centre
Pastel coloured fairytale buildings
A super quick lift system
Plenty of intermediate cruisy terrain
The party starts in the slopeside sunset bars and carries on in town
There's plenty of options from Ibiza style parties to laid back wine cellars and quirky cafes
Stay at the central 4* Hotel Kitzhof for fantastic views and stylish surroundings.
Stay at the 5* A-Rosa Kitzbuhel and slip into the spa in this castle retreat (It actually is a castle).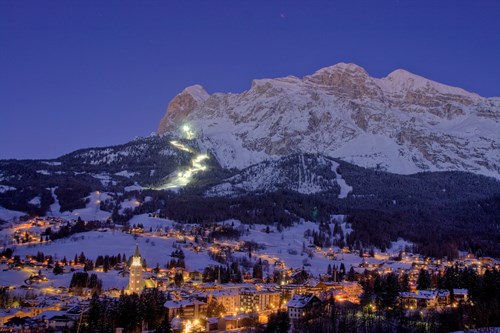 Sat amongst the impressive Italian Dolomites with limestone towers and craggy peaks tinged pink at dawn and dusk, this is a spectacular corner of the world. The resort itself has pedestrianised cobbled streets speckled with quaint church spires and sprawling piazzas. It's a place the Italian's come to be seen as much as they do to ski, complete with some very classy wine bars rubbing shoulders with designer shops.
What's it like:
The scenery is stunning
No queues and the slopes are crowd free
Attractive Italian town
Food from humble pizzerias to Michelin Star mountain huts
If you like designer clothes you'll be spoilt for choice
Sunny skiing and long mountain lunches
Stay at 5* Hotel Cristallo for an old school high society vibe.
Stay at the 5* Grand Hotel Savoia to be close to the towns boutiques, bars and restaurants.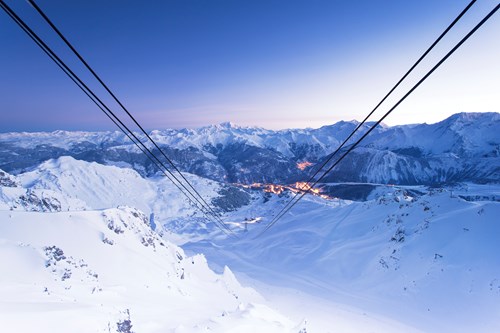 With the world's largest linked ski area on its doorstep, Courchevel has attracted the glamour for years. But getting back to the why, incredibly varied and vast terrain, snow-sure slopes and world-class mountain restaurants. That's pretty much all the hallmarks for a great ski destination and with the resort getting back to championing these fundamentals it's a resort only going in a good direction.
What's it like:
Split between five villages Courchevel (1850) it the iconic village with Courchevel Moriand (1650) stealing the après crown and Courchevel Village (1550) is the go-to for families
Excellent lift system whisking you up the mountain in no time
With more than enough skiing for all abilities, Courchevel is absolute heaven for intermediates with long, mellow, gorgeous runs in abundance
Whilst known for its glitz and glamour - you will spot plenty of fur adorning those sipping champagne at the side of the piste - it's not just for the super-rich, not that dissimilar to London prices really
Look out for the Richard Orlinski statues all over the place. They're hard to miss, huge geometrically shaped beasts in striking red or white. The gorilla, in particular, has become synonymous with Courchevel
Stay at the 4* Fahrenheit Seven at the bottom of the slopes in Courchevel Moriond (1650).
Stay at Chalet Vieille Forge in the middle of Courchevel (1850) with a roaring fire and impeccable service.
A few more of our favourite luxury hotels:
The Kitzhof Mountain Design Resort in Kitzbuhel reeks of luxury. From the stylish nature of the pond and waterfall in the garden to the faultless finish and design throughout. Touches like complimentary drinks in your minibar coupled with the attentive and smiling staff make all the difference.
What we like:
600sqm spa  with indoor pool overlooking the gardens
The Vinothek provides a private space for some superb wine and tasting menus
Full of natural materials making great use of the light
Complimentary drinks in the minibar in your room
The views from the Kitz lounge are pretty awesome, overlooking the pastel-coloured town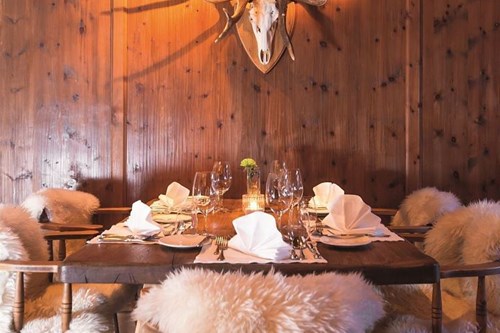 A little bit of slopeside luxury. The Taj-I-Mah is the first 5* hotel in Les Arcs and comes with Michelin starred chef Eric Samson to serve up some tasty dishes. Whether you fancy something extravagant or just a delicious fireside burger, you won't be disappointed.
What we like:
The suites, floor to ceiling glass highlighting stunning views to wake up to
Michelin star food available on the half board
Brand new for 2016/2017 ski season
Plenty of natural light
Ski in, ski out convenience, it's right on the slopes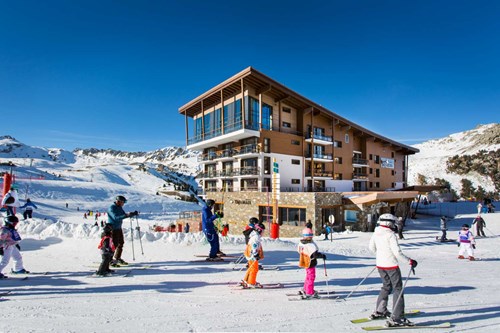 Less than a minutes walk to the centre of town and plenty of lively bars, Hotel Elisabeth is a welcomed retreat. The adult only hotel has a luxurious 1,400m2 wellness area complete with underwater music in the pool and seven spa rooms including various saunas and steam rooms. 
What we like:
If you're looking to escape the kids, the hotel is adult only so no danger of any screaming tykes
We could spend all day in the spa area, we think you'll love it as well
Close to the resort centre in case you fancy venturing into the party
Very relaxed atmosphere and open fire in the sunken bar area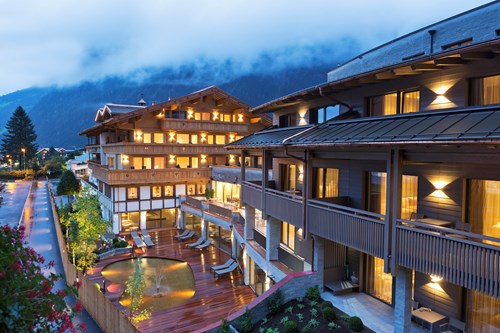 Further afield
Depending on your idea of what luxury entails you may wish to take a look at the following collections. Ski chalets are perfect if you're looking for a sociable experience and all our chalets include evening meals with pre-dinner canapes and sparkling wine. Ski apartments give you more freedom to do your own thing. Finally, Ski hotels are perhaps the most varied in their offering, whether it's small family run boutiques or the top service hotel big guns.
The type of ski holiday you're looking or is also affected by group size, time constraints and how much adventure you're really looking for. Maybe you're after a once in a lifetime trip to Japan where powder skiing is at its pinnacle. Below are some popular links you may find helpful.
Our collection of ski chalets in France and Austria are managed by some awesome people, there to look after you whilst you're skiing with us. All our chalets are fully catered with pre-dinner canapes and bubbles as well as cooked breakfasts. Find ski in, ski out luxury in Les Arcs, penthouse views in Chamonix or party central in St Anton.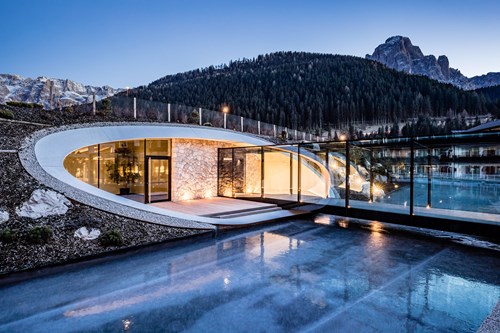 A handpicked selection of European ski hotels to suit every taste. We've looked at your top requests when it comes to short ski breaks and put together a collection of our favourite hotels for different styles of ski holiday.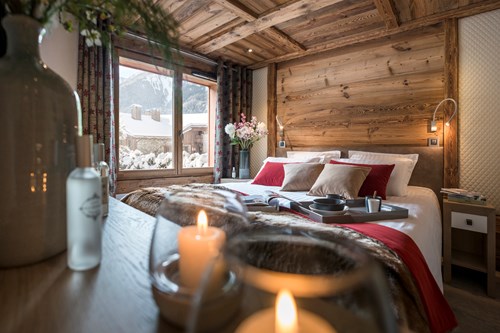 Not everyone wants to be waited on hand and foot, so, for those who like a little more independence our ski apartments could be just the ticket. You'll get your own living space to enjoy as you please and many apartments have the same facilities you'd expect in luxury hotels.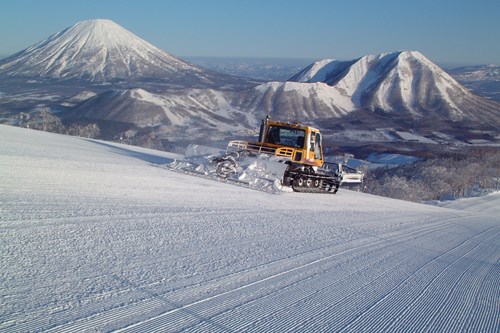 If you're looking for a little more adventure in your ski holiday this year then Japan is worth a closer look. The ski resorts on the northern island of Hokkaido receive too much snow for their own good. You'll be skiing powder on the pistes as it snows almost every day through January and into February. That's without mentioning the culture, Hokkaido is famed for its food as well as skiing and you'll be treated to awesome seafood if you so desire, it's an island after all. Why not tag a few days in Tokyo onto the end or beginning of your trip to see the busiest crossing in the world or climb the Sky Tree to see the city extend to the horizon in every direction.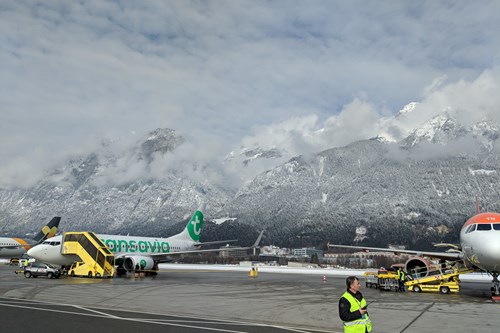 Not everyone has the time to take a week off work so this is where our short breaks and ski weekends come in. Perfect to get a snow fix over a long weekend or a mid-week trip. We'll organise flights into convenient airports to get you to the slopes in record time. Ski arrival and departure days if you want or relax in the spa without a worry in the world. We'll do the legwork so you don't have to.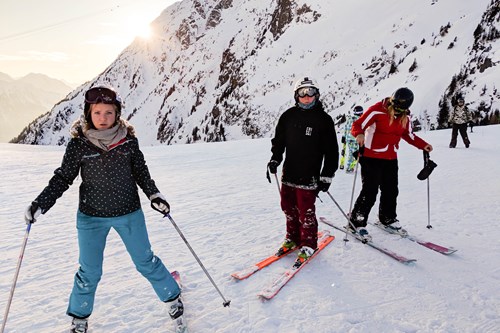 Almost everything is better with friends, there are some obvious exceptions we won't go into here, but skiing isn't one of them. It can be a royal pain to get large groups organised enough to take a ski break. We can take the stress out of finding the right place for you. We have countless resorts and hotels that we know work wonders for groups large and small.