A Guide To Skiing In Chamonix
Mid-January saw flexiski's marketing team hit the slopes of Chamonix, testing our newest package offering to the free rider's capital of France. But, not only were they checking our operations ran smoothly in the height of the season they were on a photo/video shoot to capture the best Chamonix has to offer. Deciding against hiring professional help this time around they armed themselves with smartphones, action cameras and a few friends (who now have modeling work on their CVs) before wading into the thick of it: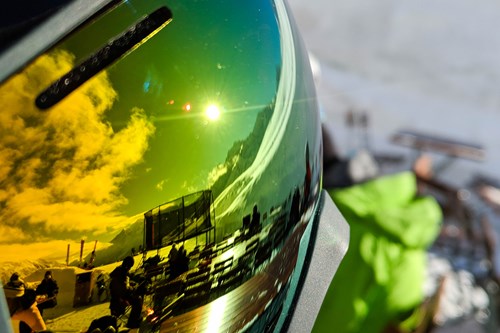 The time to find out what Chamonix is all about part
Chamonix was supposed to be shrouded in cloud over the weekend, heavy snow had fallen the day before so we were preparing ourselves for fresh powder but poor visibility. The powder was correct, however, the sun god Ra seemed to have had a particularly fruitful weekend partying like it's 1999 and smashing the clouds into oblivion. We had four days under bright blue skies with bucket loads of snow and pristine pistes. For once a photo plan had well and truly lucked out.
With the early 8:10am flight came a greasy sausage bap for breakfast in Gatwick or a coconut chai tea special nut latte super berry porridge for the more health conscious among us. At Geneva, we were greeted by flexiski representatives for the shared transfer (just for that flight) and were in Chamonix by midday. We didn't ski on the arrival day, though you could easily do so. Grabbing lift passes and ski/board hire we were ready to go first thing the next day with plenty of time to explore the town and get a head start with filming Chamonix's glory.
Chambre Neuf was the first port of call, a famed après spot that serves a delicious lunch when the party revellers are out on the mountain. Across the road is the Elevation bar, a great spot to spend the early evening with a mix of those straight off the slopes and those coming out for dinner. A bar much more akin to those we sample back home than you'd expect in a ski resort. The Chamonix Social Club, just down the river, compounded this point in a sort of Middle Eastern Bedouin boudoir. With 'I'm in Chamonix Bitch' plastered across the doorway and 'come on Barbie let's go party' on the wall I wasn't expecting a candlelit sophisticated wine bar with Moroccan lamps, carved brass tea trays and nice little nibbles to go with the deliciously drinkable wines and amusing staff. Feeling like London's Gordon's Wine Bar had somehow got caught in a time-space continuum and sprung up surrounded by magic carpets and the prince of thieves, meant more bottles of red than we had envisaged and a slightly later, slightly hazy but no less delicious dinner at the hotel. Work trips do have their perks.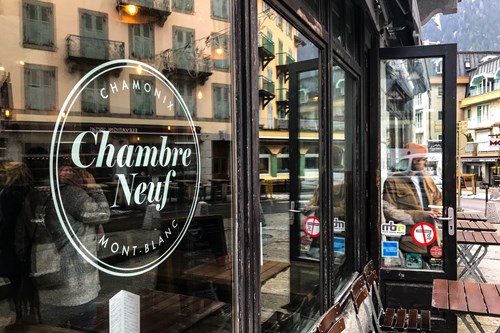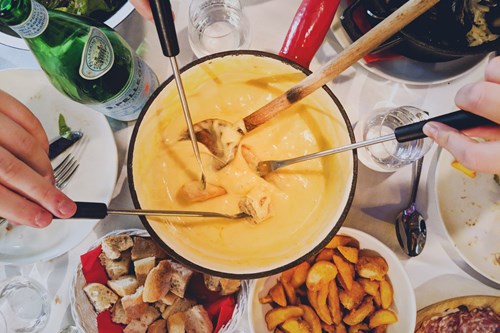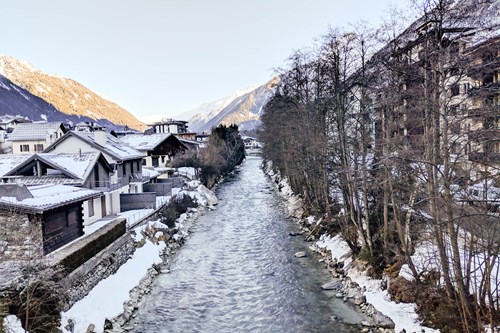 The skiing part
Skiing in Chamonix is famed for incredible off-piste itineraries, gnarly chutes and hair-raising couloirs. Just looking at some of the terrain from the lifts gives you an adrenaline rush. Going up the Gondola with Maddy trying to get her head around why the hell/ how the hell anyone could possibly ski what was below us, at the same time as watching people ski it, was certainly enlightening. We weren't (no matter how hard we imagined in our daydreams) off piste aficionados, we were looking for something much mellower to ease us into our first day of the season.
Le Tour
We disregarded the gnarly looking Grand Montets, figuring, as great a reputation as it may have, it wasn't going to be confidence boosting so we headed for Le Tour. Pretty much the first up the gondola, we hiked 200 metres up the mountain to reach a drag lift as the chair wasn't yet open and got completely untouched corduroy on some beautiful morning pistes. The views proved too much of a distraction for our ski queen Maddy as she careered straight into the only other person on the piste; her friend come model. But with a less than ideal start, the mountain started to open up to give us one of the best ski days we've ever had.
Le Tour became by far my favourite of Chamonix's areas. The terrain's beautifully mellow yet gives you plenty of speed and the lift-served off-piste (or side country as many call it) is of a safe gradient so little risk of avalanche and it isn't tracked out by the hordes of powder seekers that flock to Brevent, Flegere and Grand Montets. We had fresh snow that had fallen the day before to ourselves with long, wide linking pistes to satisfy the mile-muncher in you. An awesome guide showed us his favourite places and some unforgettable snow filled runs. I think the smile etched into my face and burning thighs at the end of the day said it all really. Absolutely incredible. 
Flegere/Brevent
In comparison let's look at Flegere. There are slopes for all but it did seem a little steeper in general, the blacks and reds started to get icy by lunch and the greens could be pretty busy. Brevent had a restaurant perched on the summit with some incredible views and tasty food, though beware you may have to sell your kidneys to pay the bill. All the guides and locals we spoke with named Flegere as their favourite area to ski, so it seems there is much more than we found here. Especially for those looking to grab a guide and sample some of the off-piste that Chamonix is famous for.
Les Houches
Les Houches was the other area we spent a day at. This was the favoured area of some British chalet dwellers we got chatting with and I could see why. It's tree-lined, beautiful and has plenty to explore. Perfect for practising and for anyone getting to grips with the snow as there's tonnes of terrain to progress onto. Again, it was quieter than the more local slopes and for us, this added to the appeal. The Kitsch-in at the bottom of the Bellevue had live music six days a week and a decent choice of local beers wrapped up in a sort of retro 60s cafe style. Certainly an interesting post ski stop.
We found that whichever area you chose to ski in that day there was more than enough to occupy the best skiers for a whole day. And if you did somehow manage to want more, it's easy enough to hop across the border to ski Courmayeur for a day (there's a bus to take you there for 15€ return with a Mont Blanc Unlimited lift pass) or down to Megeve (which is even on the piste map).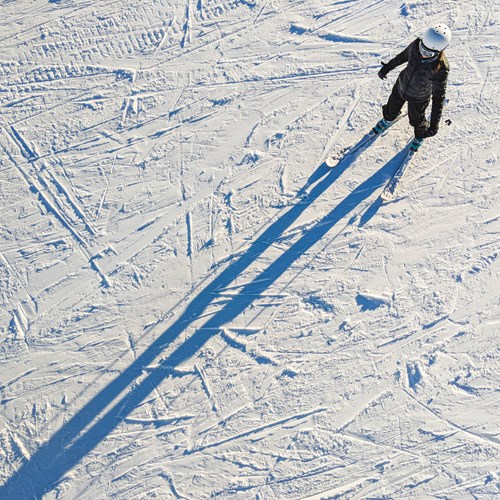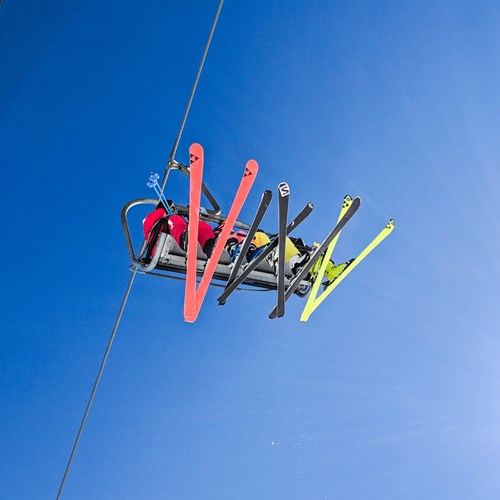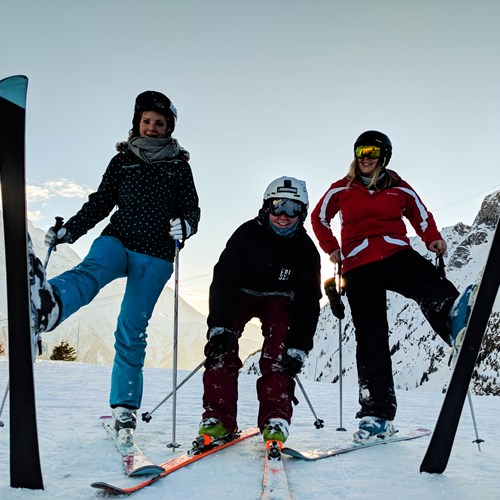 The bus part
Now, buses are a part of life in Chamonix. Fact. Unless you have a car you have to use them to get to the slopes and back each day. Once you know where your nearest stop is (no more than 100m from any of our hotels) you pretty much forget about the hassle of it.
www.chamonix.net/english/transport/bus has all the timetables and we found they run like clockwork - the website also gives you the latest snow reports, webcams, exactly which areas/lifts are open so you can choose the best area to ski each day. Even if you get the bus timetable horribly wrong and completely cock it up, you'll have to wait a maximum of around 20 minutes. Not exactly world ending.
Brevent and Flegere are the nearest areas taking maybe 10 to 15 by bus. Grand Montets is a little further out but Le Tour and Les Houches are the furthest out taking up to 45 minutes depending on which bus you take (the more direct ones that bypass Grand Montets are a lot quicker). And I would say the longer bus journeys are well worth it, especially for Le Tour.
Top tip: grab a seat for a more comfortable ride.
If you get up early you may find yourself sharing the bus with kids going to school which was surprising and novel for us. The town is busy year round so it gives a very different feel to most ski resorts we've visited.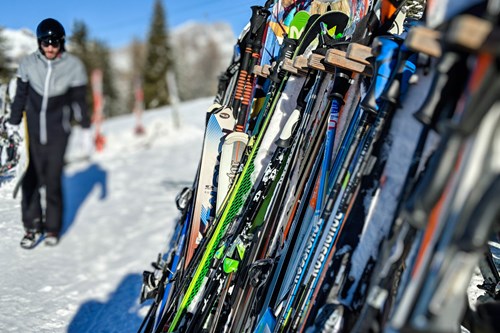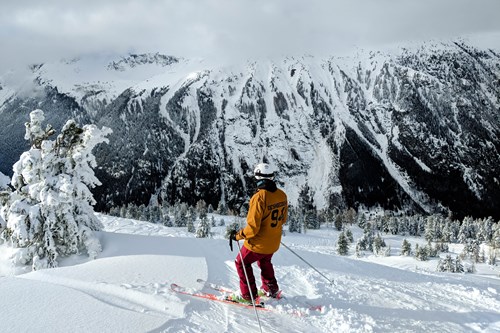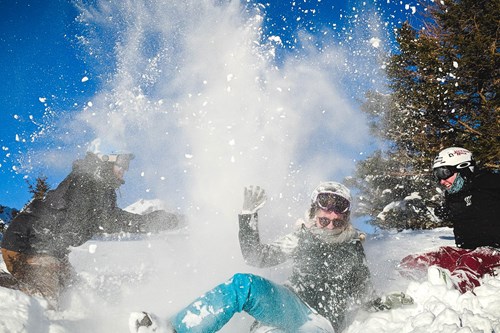 The après part
Once back in town you feel miles away from the skiing, even though you're surrounded by towering mountains. Being dropped off outside your hotel lets you sling aside your ski boots, grab a shower, warm up and head into town for the evening. Dressed in comfortable shoes, it all kicks off near the train station with a couple of great early door bars in Elevation, Chambre Neuf and Moo. Moving down the river along the Rue des Moulins you'll find the likes of Le Chamonix Social Club, Cool Cats, Bar'd Up and Le Cabanon. There's plenty more besides. If you want to party all night it's yours for the taking, I think the last of our party made it through the hotel doors at around 5am after a cheeky tequila dance in Amnesia Club, first lifts were certainly sacrificed.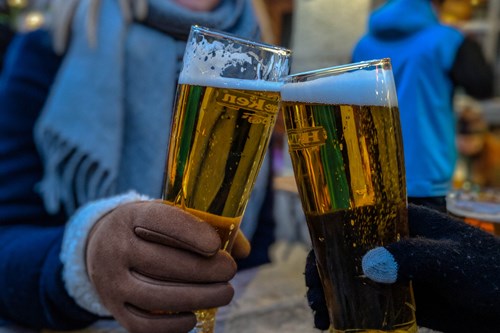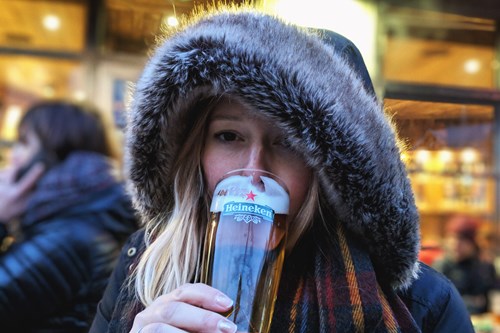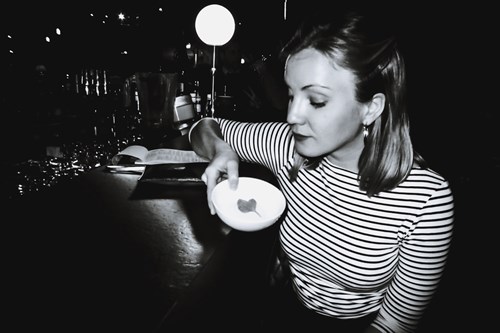 The big question part: Would I go back?
A resounding yes. It may not be the ski in, ski out convenience many are used to but it feels like you get to ski a completely different resort each day and come back to a town brimming with life. There's more restaurants, bars and shops than you could possibly sample in a month let a lone a few days. And that's not to mention sightseeing from the Aiguille du Midi (the second largest tourist draw in France after the Eiffel Tower) or the train to the stunning Mer de Glace (glacier) and ice cave.
If I were to take a mixed group or even some non-skiers I think Chamonix would be hard to beat. Ample terrain for all levels and more to do in and around town than any resort I've ever visited. If you're looking for an off-piste adventure such as the Vallee Blanche then Chamonix really is unbeatable. It does come with a word of warning, that, if you want to roll out of bed and onto the slopes it could take some serious getting used to. A grown-up take on a ski holiday is what it felt like to me, and a very enjoyable one at that.
If you fancy a ski holiday to Chamonix keep an eye on our last minute offers page or give us a ring on 0208 939 0862.