A Guide To Spending New Year In St Anton
New Year's Eve is always a tricky time of year to decide what to do. For some reason this is the one night of 365 it takes the earth to rotate around the sun that's it's seemingly unacceptable to have a quiet night in. I seem to end up accepting the oddest of offers, disregarding those I know I enjoy most to chase that which would potentially light the world on fire in a spectacular whirl of unrivalled frivolity. It never succeeds. The idea of heading to the mountains is perhaps the answer you're looking for this New Year.
Anyway, that's all great but where the hell are you supposed to choose? We've split this into a three part mini-series. We got so excited about the prospect of skiing as the year changed, we created an information overload worthy of three digestible posts. Eat your heart out BBC Bitesize.
New Year's in St Anton, Austria
St Anton is the place to head for if you're looking for a New Years party, there's no single place to recommend over any other. Wherever you end up will be a good night. However, in the main square it can get a little rowdy with people setting off fireworks, so maybe avoid here if it's looking particularly firey.
So what would a New Year ski break to St Anton look like?
For 2018/2019 the Amalien Haus chalet looks like a great shout. It's super flexible so you can go for a short break or a longer trip it's up to you. Check out the New Year's offers page for an idea on price. Alternatively, if you'd prefer to eat out for your evening meals the Hotel Banyan still has great availability and a central location, close to most of the best bars in town.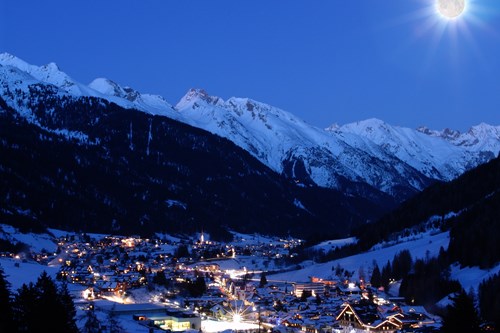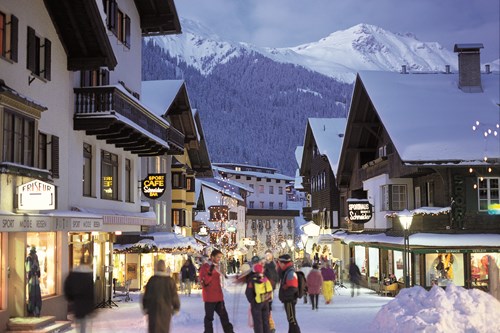 Example itinerary, 4 nights from 31st December:
- 31st December - Fly out for the early afternoon. Innsbruck airport is only an hour away from St Anton and you can grab a private transfer or hop on the train. The chalet staff will meet you at the station if you decide to go by rail.
- Once in resort, you'll have time to grab your skis and boots before dinner and your lift passes will be waiting for you at the chalet.
- The evening meals are preempted by canapes and prosecco, the chalet staff are well aware you'll be wanting to get into town on New Year's Eve, so expect the fizz to be flowing and the food delicious but not an extended affair. We wouldn't want you to miss the fireworks.
- New Year's Eve on the town; bar crawl till you find the perfect vibe for you, you can't fail to have a good time.
1st January - If you manage to get up before midday you'll have the slopes to yourself. The chalet hosts will rustle up some rejuvenating breakfast and now you have 3 full days to explore the mountains.
- The new Flexenbahn lift links St Anton to Lech and Zurs meaning you can access the full 340km of piste without having to catch a bus.
- Mountain lunches - If you can get over to Oberlech in time, the Goldener Berg has a spectacular terrace that we'd highly recommend for lunch, though you may want to book ahead to get a good spot.
- Another great lunch option is the Hospiz Alm with a slide down to the toilets and an impressive wine cellar full of humongous bottles of crushed grapes.
- Après - Once you've skied and eaten yourself into happy oblivion the après always continues, though after a big New Year's Eve you may want to curl up on the chalet sofa or hop in the sauna for a little downtime.
- 4th January - You'll have time to drop your skis back to the hire shop if you forgot to do so the day before. Then grab a coffee and some last minute souvenirs before jumping back on the train or into the taxi. You'll be back in your own home before nightfall. Ready to curl your toes at the idea of work the next day.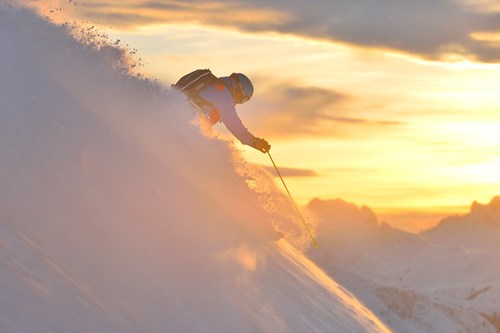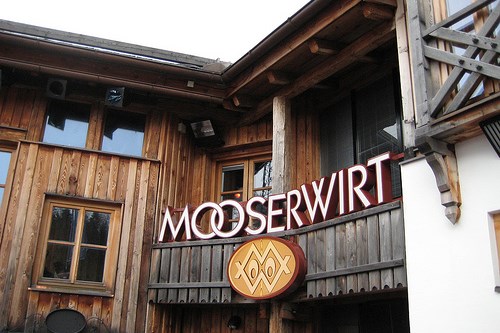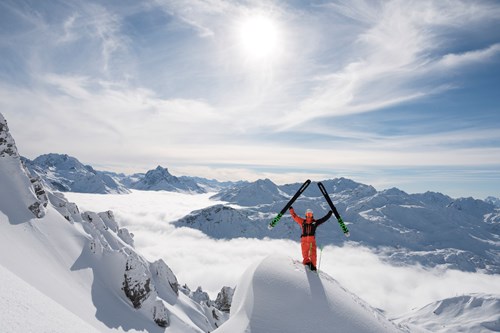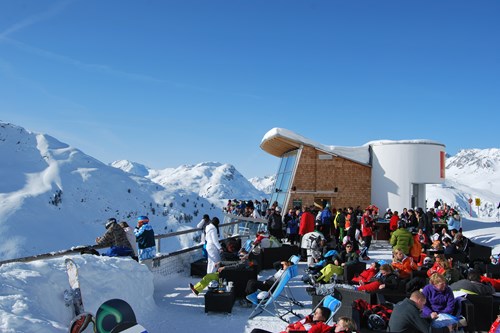 If you are interested in skiing over New Year take a look at our example prices here or give one of our ski specialists a ring on 0208 939 0862. You can also enquire online or simply look at a few photos on Instagram. Whatever floats your boat.