Lesser known and underrated – why Engelberg should be your first choice for a weekend on the slopes
After visiting the beautiful Swiss resort of Engelberg, I can see why it's perfect for a short ski break. Not only is it an incredibly pretty resort with a short transfer from Zurich and plenty to do, but it also has all the three things I really want when skiing for the weekend... great skiing, great après and great value!
Great skiing in Engelberg
Engelberg is nestled in the valley between two mountains: Brunni and Mount Titlis.
With its fantastic off-piste routes and abundance of red and black runs to get the adrenaline really pumping, Mount Titlis is an excellent place for intermediate to advanced skiers and snowboarders. It's also renowned for glacial skiing, meaning a long ski season that generally runs from October right round until May.
The Brunni side of the valley offers approximately 7km of gentle skiing making it perfect for beginners and intermediates still finding their feet. It's also great if you just want to cruise around for a few hours, and (as Brunni is the sunny side of the mountain) you'll also get to top up those rather fetching goggle marks!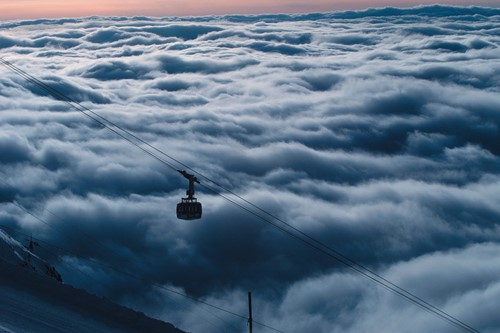 Engelberg's surprisingly lively après ski
If you're coming straight off the slopes of Mount Titlis, the Chalet is really popular. It's located just at the bottom of the Gondola and it's where most people frequent for a few beers and live music after a day of skiing. There're also a number of places back in town (which is only a 10-minute walk but you can get the bus to save walking in your ski boots). Bars include the Ski Lodge bar (just next to the station) and Yucatan (opposite the station - under the Hotel Bellevue Terminus) for happy hour and live music (or a DJ). I'd also recommend venturing to the Hoheneck Bar on the other side of town (just by the Monastery), which offers good food, a cosy bar and more live music.
For those who have any energy left, you'll find a few venues open late into the night, such as the Spindle Disco Bar which is open until 2am (and sometimes 4am!).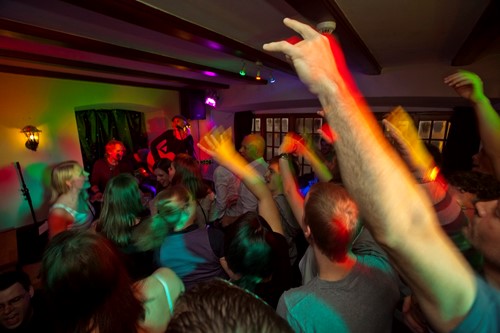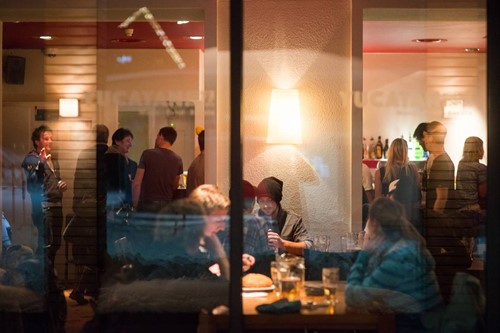 Great value
Accommodation in Engelberg is really good value, especially when you consider many Swiss resorts are generally quite expensive. Many hotels also offer triple and quad rooms, which is a good way to keep the cost down (if you're happy to share with your friends and family, that is), the Hotel Terrace and Trubsee Alpine Lodge even include a lift pass with all stays!
As well as this, train transfers are an economical way to reach the resort as it only costs around £65 for a return ticket from Zurich airport.
So, if you are looking to get away for a short ski break this winter, I'd highly recommend Engelberg to anyone!