How To Spend 24 Hours In Lake Louise
After reminiscing about our time spent in Lake Louise, Canada last December, the topic of conversation turned to what we'd do if we were only allowed 1 day there (heaven forbid!).  Now, 1 day is definitely not enough. There are lots of things to see and do so whittling it down was no mean feat but we finally managed to come up with a jammed-packed 1-day itinerary....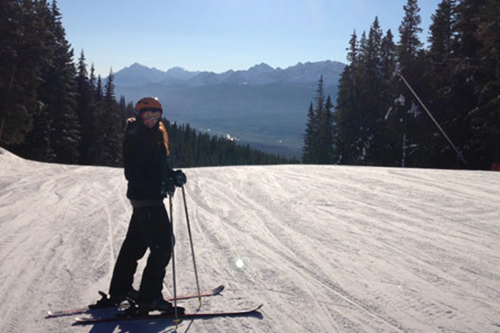 1. First Tracks – private lessons
Grab the first lift 30 minutes before it opens to the public.  You, a friend and a qualified ski instructor will start at the top of an empty mountain with unspoilt runs and incredible views in peace and quiet. You'd be mad not too. You'll have the choice to ski for 1.5 hours or 2.5 hours with your instructor and we recommend you book early to avoid disappointment.
2. Free Mountain Tours
We know everyone loves a freebie and what better than a free mountain tour to take full advantage of the fantastic skiing in Lake Louise? Ski Friends of Lake Louise share their expertise and knowledge, show you the best runs to ski and tell you some fascinating facts about the area. Tours run twice a day; 10am and 1:15pm and meet at the base area of Lake Louise (as shown below). It doesn't matter what your skiing ability is as you'll be split into the relevant groups – look out for the guys in yellow jackets as these will be your 'Ski Friends'.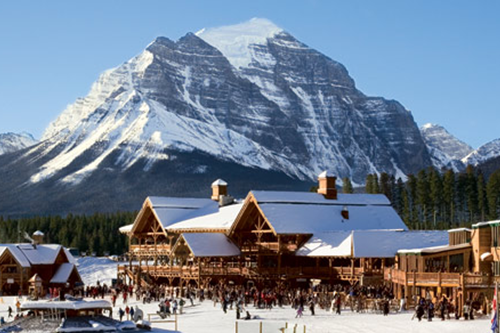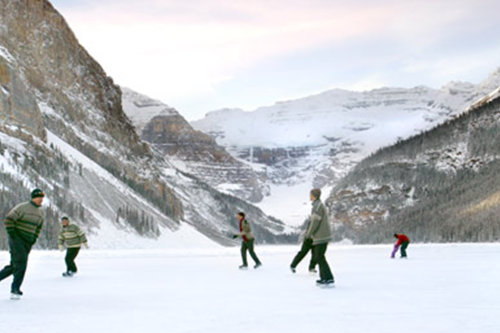 3. Visit Lake Louise
Take some time after skiing to see the famous lake. It's situated in the most spectacular, majestic setting which will take your breath away, especially if you catch it when the sun is setting. It truly is a winter wonderland. And if your legs aren't aching and you're looking for something energetic to do, hire some skates as the frozen lake makes for the most amazing natural ice rink.
4. Dinner at the Station Restaurant 
After a day of intense skiing and a time spent ice skating, you'll be ready for some dinner. A visit to the Station Restaurant on Sentinel Road is a must. This restaurant is the old station waiting room, which has been renovated into a charming dining room.  It has a great atmosphere and friendly staff who can tell you a thing or two about the history of that station. If you go at the right time, you'll be lucky enough the see, hear and feel the vibrations of the huge cargo trains that still pass by.  Combine this with the amazing food (they serve salmon, steak and even elk lasagne) and you've got classic Canadian dining at its finest.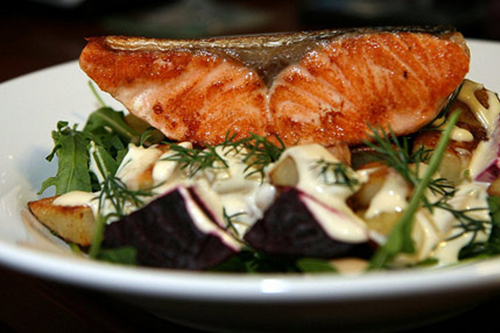 As this is only 1 day, we haven't had time to mention taking afternoon tea at the Fairmont Chateau Lake Louise, thrilling rides at the tube park, skiing the rest of the mountains in Lake Louise, skiing at the neighbouring resorts of Sunshine Village and Mount Norquay or the Torchlight dinner at Whitehorn Lodge. The list is endless!