Klosters - The Little Swiss Village Will Steal Your Heart
Nestled comfortably in the beautiful Prättigau Valley of the Swiss Alps lies the picturesque alpine farming village of Klosters. Despite being a favourite of the royal family, this lesser-known gem has a relaxed and discreet atmosphere, making it a great choice for families. Little has changed at Kloster's village in the past 50 years, making a ski trip here feel like a step back in time.
Here are a few of our favourite things about the charming resort of Kloster's Village: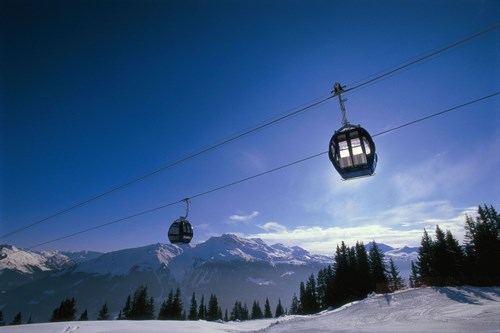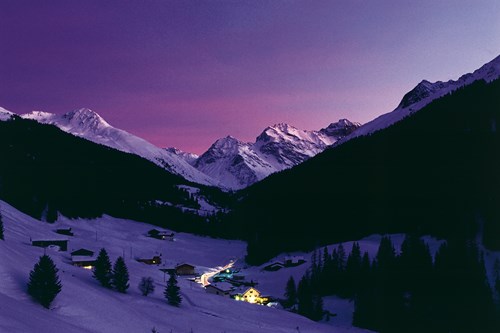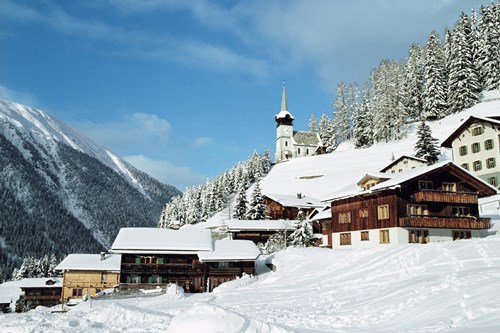 Extensive slopes shared with Davos
Klosters is linked to the neighbouring town of Davos, combining the Madrisa and Parsenn ski areas to form one wonderful experience. With over 315km of piste overall across five mountains, you'll never be short of new territory to discover. One ski pass gives you access to the whole area, with an expansive network of chairlifts, cable cars and drag-lifts to get you around.
Excellent for intermediate skiers
Klosters is home to some exceptional intermediate skiing terrain, including some of Europe's longest red runs. A particular favourite is the seven mile Red 22 run which winds along the back of Parsenn, before dipping into the hamlet of Kublis through the trees. A number of black runs also litter the mountains, providing advanced skiers with plenty of challenging moguls and long open powder bowls.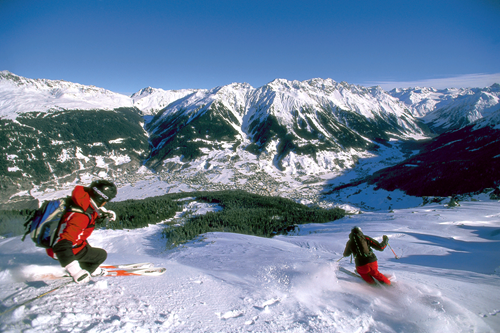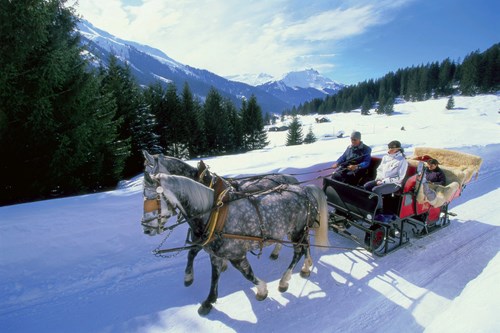 Lots of accessible off-piste terrain
The lift-served off piste terrain of Madrisa is a heavy drawcard for this understated resort, giving adventurous skiers an abundance of opportunities for exploration. As Madrisa is considered quite 'family-friendly', the off-piste options don't get skied out too quickly – all that fresh powder is yours to plough!
Relaxed atmosphere without the valley traffic
Thanks to the addition of a bypass a few years ago, Klosters is now spared the busy valley traffic running through to the metropolis of Davos, allowing this quaint village to retain its sleepy, relaxed vibe. Après-ski options are laid-back, with only a couple of nightclubs dotted sparingly around the village. With a significant local population, it keeps a traditional Swiss charm, preventing the village from becoming a complete tourist town.
Off piste terrain of Madrisa gives adventurous skiers an abundance of opportunities for exploration
Great dining options
It's true that Klosters is a more upmarket resort, meaning that restaurants are on the pricier side, however, there are still a number of affordable options available. For the gastronomic gurus, there's the Michelin-starred Walserstube in the Walserhof, and for the more modest diner, a number of delightful pizzerias and eateries are on hand. It's also famous for its mountain restaurants – rustic wooden huts serving hearty food to fulfil all your alpine dreams. Our best bets are Berghaus Erika on the black run down from Madrisa, or Schwendi Ski & Berghaus and the Alte Schwendi above Conters on the way down to the Schiferbahn.
If you've not yet booked this years ski break, give one of our ski specialists a call on 020 8939 0862 or alternatively enquire online to find out more about ski breaks in Klosters.