New Year Ski Breaks - The Best Of New Year Skiing 2019
Being in the mountains and skiing on New Year's day is a pretty decent way to kick off the New Year. Fireworks with a snowy mountain backdrop at night followed by bacon and poached eggs on toast made just for you in the morning and a day on the slopes to clear out the head cobwebs. Far better than being at home, waking up to the thought of making your own breakfast whilst brushing the fuzz off your teeth with your sunglasses on and knowing deep down that the 4am game of pie face in the lounge is not going to clear itself up. Have a New Year without the clearing up.
At flexiski, we're thinking a short ski break over the New Year period is perfect timing this year. Sunday to Wednesday ski breaks work perfectly for 2018/2019 with New Years Eve falling on a Monday. It even means you may not have to take a single day off work. You'll have plenty of time to enjoy the Christmas period at home before flying out to the mountains on the 30th for a few days of snow, skiing and laughter. Our tailor-made trips are completely flexible, between our chalets, hotels and apartments we can create the perfect New Year ski break for you.
With that in mind, below we'll look at some of the big questions surrounding skiing over the New Year and what your short New Year ski break may look like.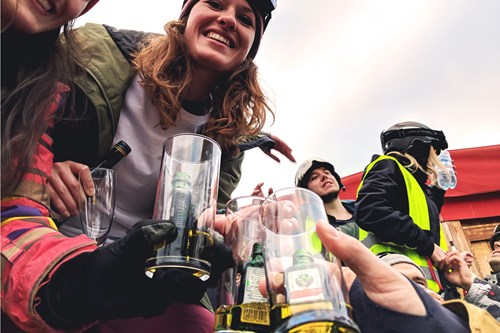 Can I ski on New Years day?
Of course! This is the best thing about a New Year ski break, chowing down on a delicious breakfast before hitting the slopes. A ski day as the first day of 2019, start as you mean to go on. How could it be a bad year with a start such as that?
If you do manage to get up early, especially in the party towns such as St Anton or Val Thorens, then you may have some of the quietest pistes all year with most still nursing the tornados going off in their heads.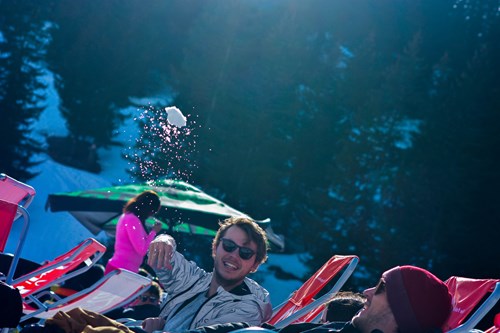 Where's best for New Year skiing?
This question is opening a can of worms. It all depends on the experience you're looking for. The tailor-made nature of our ski breaks means you can chat with our ski specialists and they'll put together a New Year ski holiday that will suit you down to a T. What are you looking for?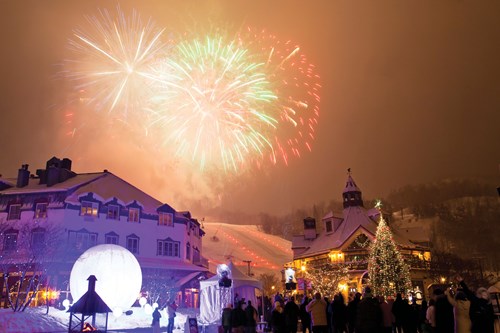 Will there be snow for the New Year?
The question on everyone's lips. You're heading to the mountain, you want snow. Understandable. You will always be able to ski over the New Year. It would take a very severe year indeed to be snowless for the 1st January.
Of course it's not guaranteed, but if you're worried about it (based on last year there's zero worry required) then you can always head north to Norway where the season starts in November or head high to the likes of the Three Valleys in France of the Arlberg in Austria. But in all honesty the vast majority of resorts should be snowy by New Year.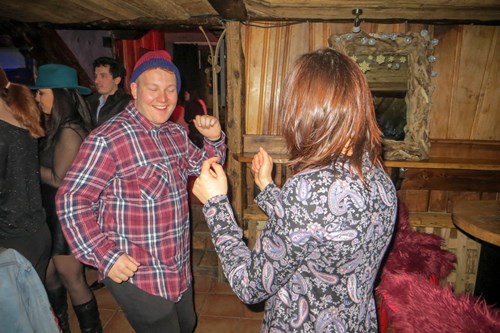 Will there be a decent party for New Year's Eve?
Towns will be full of festive cheer, 30 foot Christmas trees, joyfully illuminated streets and fireworks overhead. The skies will be ablaze the bars will be buzzing and the mountains of your doorstep. A recipe for a decent party that outplays anything Mary Berry might bake.
Will there be a decent party for New Years Eve? You bet there will be. If you can find a resort without one we'll be impressed.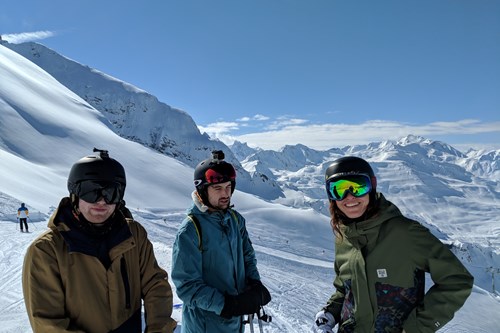 Our New Year skiing collection
If you're looking to kick off the New Year with a little ski action, it helps to know how much this might set you back. Take a look at our New Year offers and guide pricing to get a decent idea of whats out there, or speak to one of our ski specialists on 0208 939 0862 for some further ideas. Alternatively, take a look at our chalet page. Each of our chalets offers short ski breaks or longer stays over New Year's Eve. In fact, we're the only ski operator who can offer short breaks in St Anton all season long. Just saying.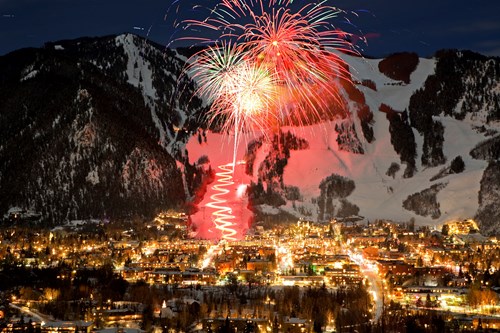 What does skiing over the New Year look like in resort? Where's best for a short ski break at New Year?
Below are a couple of itineraries detailing what you can expect when skiing over the New Year Period. Chalets and hotels offer very different experiences and the resort you choose will play a big part in how you spend your New Year's Eve and New Years Day. Here we look at heading to a chalet in Meribel against heading across the pond to experience the natural beauty of Banff in Canada. Two wildly different experiences, both equally as amazing.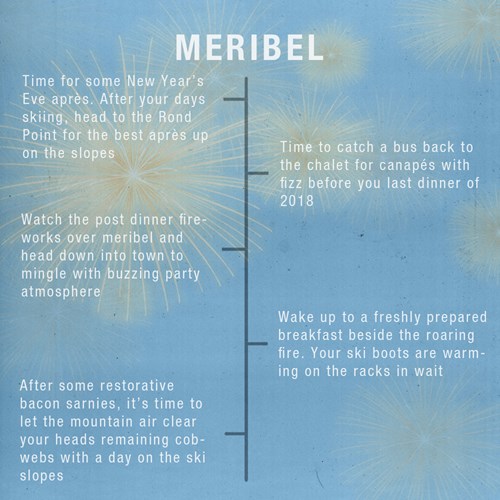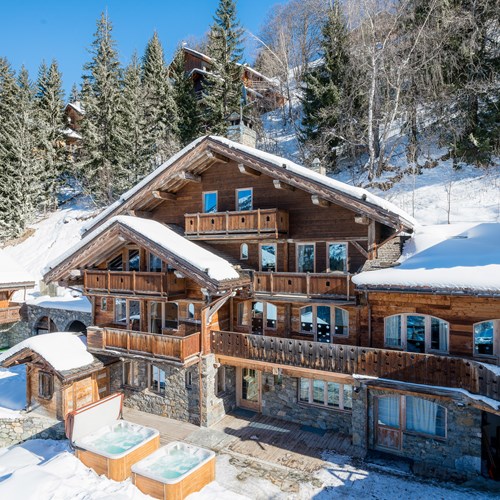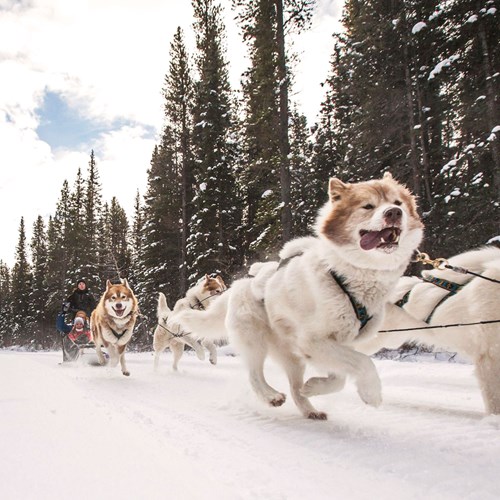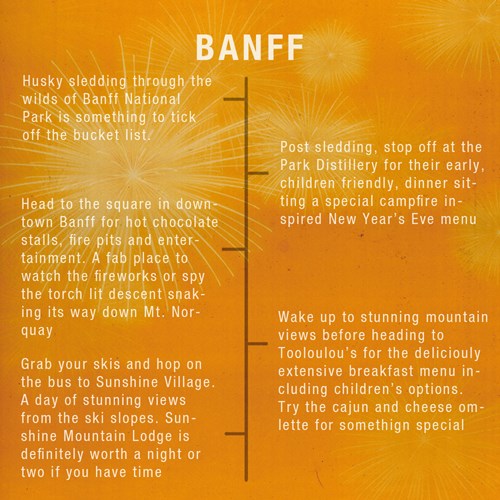 If you need a little help deciding where's best for you, give our ski specialists a call on 0208 939 0862 and they can find the perfect break for you.