Our 5 Favourite Things To Do In St Anton
As we clean and pack up the Chalet Amalien Haus, our thoughts turn to the places and activities that have made this season so great. After all our reminiscing, we've come up with our top 5 things to do in St Anton.
And in no particular order...
1.) The skiing!!
Whether you are a hard core off-piste fanatic or prefer a gentle day of on-piste skiing, St Anton has it all. With the runs totalling 260km across the Arlberg, you would do very well to ski all of it in a week. From the wide-open slopes of Lech to the less-crowded slopes in Sonnenkopf, the ski area really ticks all the boxes. If you're heading off-piste, there is no limit to how much you can challenge yourself with, and world famous descents like Hinter Valluga are all easily accessible.
2.) Relaxing on Rendl beach
Rendl beach is the area overlooking St Anton's snow park and on a sunny day it's an ideal spot to relax in a deck chair and watch people attempt the jumps. You'll always get to see something impressive whether skiers perform amazing tricks or completely wipe out in spectacular crashes. It's never boring.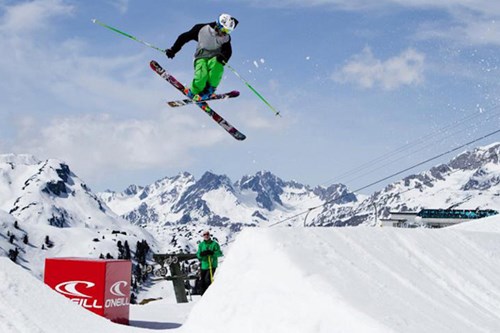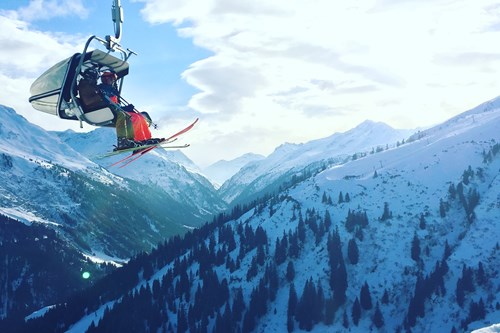 3.) The apres-ski (of course)
After a good day's skiing there is no better place to finish up than one of the apres bars in St Anton. Our favourite was the Krazy Kanguruh, owned by the recently crowned Olympic slalom champion Mario Matt. Located above the resort, on the piste, it's a great place to have a relaxed beer until around 4pm when the music turns up and things go crazy in true St Anton style.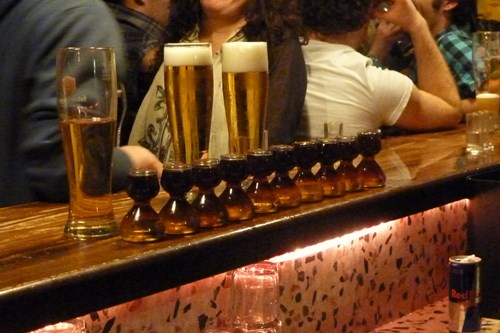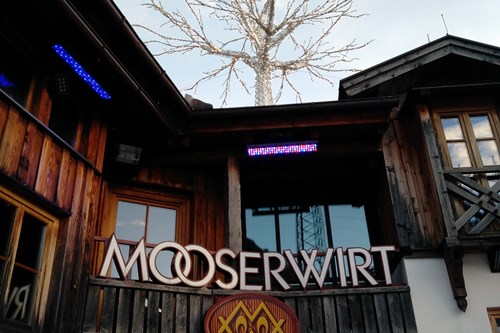 4.) The restaurants
Austria may not be known for its cuisine in the same way that France is but if you go to the right places, the food can be delicious. Some of the best mountain lunch stops we had this season were the Hotel Montana in Oberlech, which boasts an amazing menu with loads of specials on offer and the Hospiz Alm in St Christoph, with its impressive wine cellar. Another eatery was the Rodel Alm, which serves simple, hearty Austrian food and is incredibly tasty.
We regularly visited the various pizza places around town and Pommodoro was definitely a winner (although our KP, Seb, would like to mention the Burger Stop as St Anton's finest cuisine...). Between us all, we've had the opportunity to eat at most of the restaurants in resort and the Hazienda restaurant under the M3 hotel is in the lead. Located next to the Chalet Amalien Haus, the food at the Hazienda is unbelievable and we all agree it's the nicest meal we have ever had.
5.) Tobogganing
If you feel you're ready for an adrenaline rush, tobogganing is so much fun, as our staff night out proved (there were lots of laughs, as well as a few crashes). The toboggan run is open twice a week on Tuesday and Thursday evenings and if you like going fast, and you don't mind the occasional collision, then we suggest you make a night of it.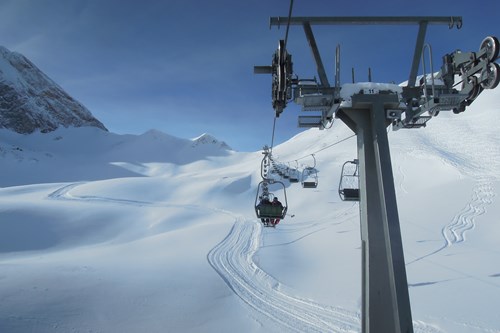 The season has been brilliant; there are just too many things to mention on our list, however, we did want to say what brilliant friends we've made and fantastic guests we have met this winter.
Farewell from everyone here at the Chalet Amalien Haus and hopefully we will bump into some of you in St Anton in the future.
The Chalet Amalien Haus team