Our Favourite Luxury Ski Hotels In Europe
When it comes to luxury ski holidays, 'luxury' means very different things to different people. Some love the convenience provided by the big name hotels, others prefer smaller boutique accommodation or it could be all about having award-winning food, mountain-top yoga classes, live music or a relaxing spa. Peoples preferences are as varied as a big box of quality street, in this article we plan to find the perfect fit for you.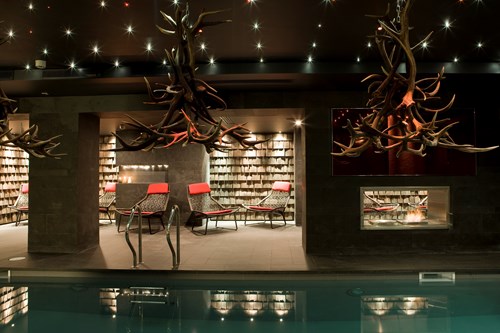 What's your idea of a luxury ski holiday?
Below we're looking at different styles of ski holiday and what would make yours luxurious to you. For each persona, we've suggested particular hotels or chalets that you may like but our ski specialist will be able to suggest plenty more. Give them a call on 0208 939 0862.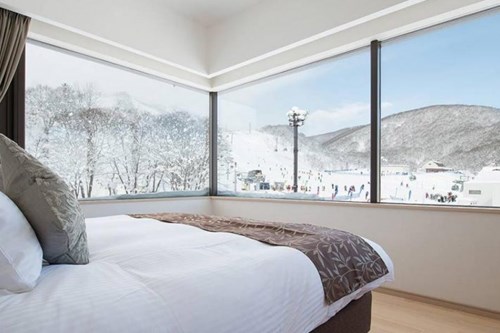 A quiet escape
Looking to sit back and relax on your trip to the mountains. Get away from the hustle and bustle of city life.
A nice spa to relax in after a day on the mountains, maybe get a massage or two
Accommodation in a quiet spot so you won't be disturbed by party animals
Some seriously comfy beds to flop into at the end of the day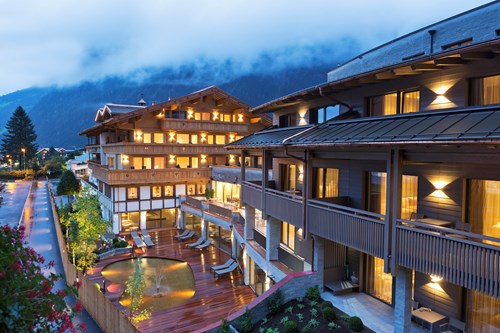 Adult only hotel
1,400m2 Elisense spa complete with underwater music
Sunken lounge with crackling fire
Out of town location with complimentary shuttle
Indoor pool with massage jets, sauna, Turkish baths and massage rooms
Nespresso machine and complimentary mini bars in every room
Time to party
For those looking to let loose for a few days on the piste. Dancing in the mountains and on the tables.
Lively après ski on the mountain or in town straight after skiing
Close to the lifts, so you don't have to drag your hungover self too far each morning
Ski terrain for all abilities, as you'll no doubt be going with mates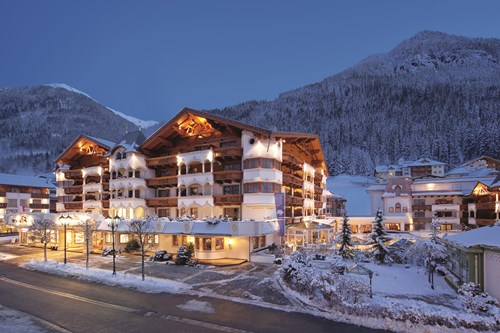 Next to the ski lifts in the centre of town
Rooftop Sky-spa with outdoor hot tub
Happy Valley Steak & Shake with live DJs and free-flowing cocktails
Certainly not luxury accommodation but it's opposite the Chaudanne lift area, so great location
Jacks Bar is in the hotel, one of the most buzzing apres bars in the resort with live music coming out its ears
Serious natural beauty
Skiing through spectacular scenery is at the top of your priorities. You won't be short of stunning holiday snaps.
Strikingly beautiful scenery with great sunsets
A charming village full of cobbled streets and quaint squares, maybe even a church or two
Good variety of bars and restaurants to frequent both on and off the mountain - food and drink snaps are popular too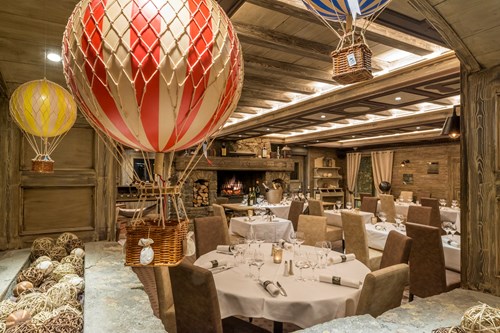 Winter garden with views of the Dolomites
Concierge service to get the most from the area
Close to the ski lifts and the town centre
Vinothek for fantastic evening food and wines
Indoor pool overlooking the hotel gardens
Seriously stylish nature and central location
To not worry about money
If your idea of a luxury holiday is to not worry about all the money you're spending, then perhaps the best option is to go for a decent but affordable ski break.
Affordable accommodation in a resort where a beer and wine is plentiful and pocket-friendly
Close to the slopes as you're primarily here to ski
Extensive ski area to explore so you can rack up the miles each day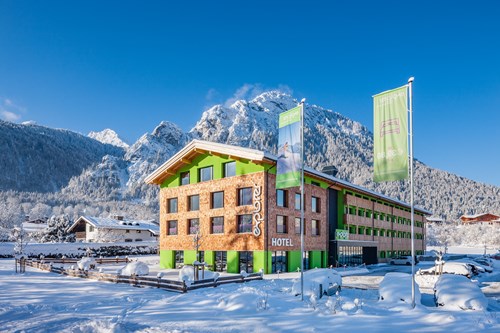 A charming old fortified house full of quirks and roaring fires
Quiet village location with easy lift access
Each room is different, it certainly wasn't built to be uniform
Right next to the ski slopes
Plenty of storage space and each room has a balcony
huge open plan communal space, with a bar, seating, ski work benches, lockers and a massive terrace
Food heaven
If you can't wait for your fix of hearty mountain lunches and refined dinner dishes then you'll want certain assurances in your luxury holiday choice.
Award-winning food from top chefs, if it's in your hotel then even better
Great facilities to relax in after consuming far too much grub
Good choice of bars and restaurants in resort so you can hunt out the gems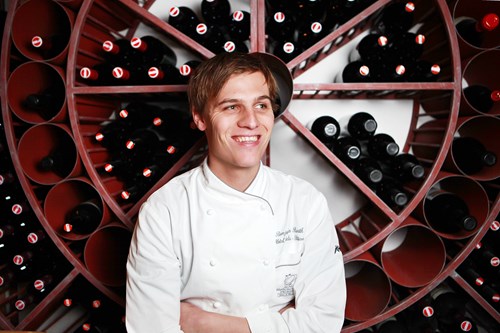 4* Hotel Yscla - Ischgl, Austria
Award winning head chef in Benjamin Parth
1950's style American diner popular for apres ski
Opposite the gondola smack bang in the middle of town
Ski in, ski out location
Michelin starred chef's food included in the half board in a choice of two restaurants
Floor to ceiling glass highlighting the spectacular views from the suites
A traditional feel
You want to capture that perfect image of what a ski holiday should be. We're talking hot chocolates by the roaring fire whilst wrapped in blankets as snow flutters down outside.
Charming chalet style, exposed beams and an open fire are a must
Hot tub for a relaxing soak with a glass of bubbly after a day on the slopes
Relaxed skiing on the hill and decent food to come back to each evening
Centrally located and just a short walk to the lake
Family-run hotel with a very grand reception room as soon as you walk in
The food is hearty and superb
Rooftop panoramic spa as well as an indoor pool, sauna and steam room
Fantastic views from the hotels elevated position
Complimentary on-call shuttle service to more or less anywhere you want to go
Private chef's table if you fancy something extra special
Family friendly
You're taking the kids out to the mountains to get a family snow fix without all the usual aggravation travel entails.
Kids club or kids facilities at the hotel, ski school would also be good
A family suite or at least inter-connecting rooms so you can keep an eye on each other
Convenience, easy transfers and easy access to the slopes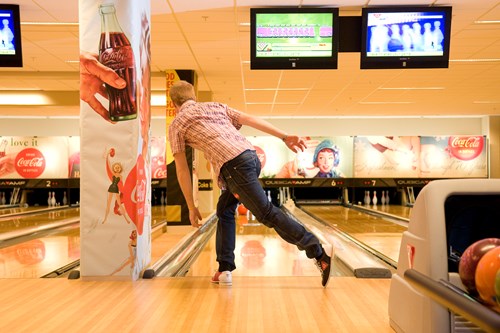 Child-friendly hotel with a kids club offering a great programme for children aged 4 to 12 years.
Ski in, ski out location and ski school meeting point on site
Kid's disco six evenings a week
Ski in, ski out access to the kids' slopes
Adventure pool including a rock climbing wall above deep water
Plenty of in-house dining options on the half board, including the Chill Bowl & Dine next to the bowling alley
Ultimate convenience
You certainly don't want to be walking anywhere in your ski boot if you can ski straight into your accommodation then even better.
Ski in, ski out accommodation. The holy grail of skiing, pop on your skis each morning and cruise down the slopes from the boot room
A good chill out space to relax in after a day on the pistes. A sauna or hot tub would be a bonus
An easy holiday, if there's underfloor heating to make the mornings more pleasant than even better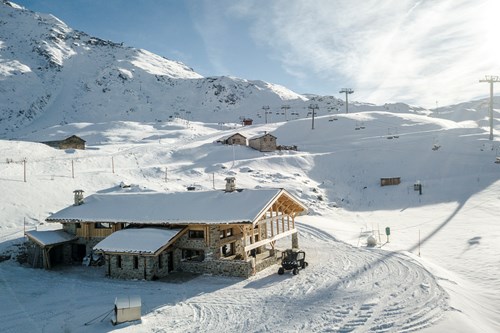 Ski in, ski out in the middle of the piste
Open fireplace in the middle of the open plan lounge/dining/kitchen area
Local Mont Blanc beer on tap (as well as wine)
Ski in, ski out location in the centre of town
Retro/vintage chic interiors as well as a huge south facing terrace
Three bars to choose from, one has a roaring open fire
Chic boutique
You're looking to ditch the huge corporate hotels and be treated like an individual again. A small number of rooms means a much more personal service.
Small, perhaps family-run, hotel close to the town centre
A decent sized town so there's plenty of shops, bars and restaurants to explore, almost a city break within a ski break
Still not too far from the ski slopes but a short walk is good to get the legs working each morning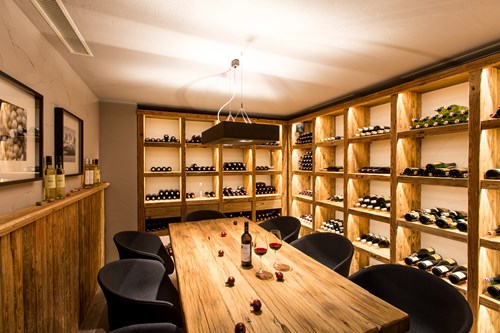 Artistic flair throughout - from the gallery to the library and reading nooks
Central location with the lake just down the road
Roof terrace with outdoor hot tub
In the heart of the town surrounded by the main square
Dates back to 1927 so plenty of history to complement the sleek design of the hotel
Nice touches - cut glass tumblers in the bar and post-ski deli platters
Maximising time
Only got a few days off work? Making your ski break a long weekend could be the answer, that means minimising travel time to get the most skiing possible.
Short transfers, you want to be able to get at least a half day on the slopes on your arrival and departure days
A decent town with lively nightlife to let off some steam over the weekend
A good hotel, spa facilities would be advantageous for a little pampering
Spa with indoor pool side fire pit and hanging egg chairs - spectacular
Base of te Aiguille du Midi and it's spectacular views
Reosrt shuttle stops right outside, you can easily walk to the town centre