Sun Peaks Resort Investment Update 2018
Approximately $60 million of activity will be completed or put underway this year in Sun Peaks. That's a hefty investment in Canada's second largest ski area. From a brand new chairlift to complete room renovation in the resorts flagship hotel, the investments are aimed at improving the mountain, village and ski in, ski out access to further enhance guest experience.
Whatever the wording, we can't get enough of the queueless resort adding further lifts and improving others to make the resort even more efficient. Not to mention the piste basher investment to improve their already marvellous grooming reputation. It's thumbs up from us for Sun Peaks this year.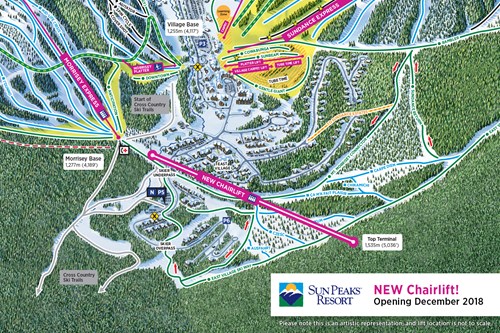 New Chairlift - $4,000,000
A brand new chairlift for Sun Peaks resort, improving the mountain, village and ski in, ski out access. It's been in the pipeline for a while now and will come to completion by December 2018.
A four-person, fixed grip chairlift will rise from the East Village to improve access to the main village as well as existing ski terrain on the mountain. It will be opposite the existing Morrisey Express lift where the current umbrella café is. The pinnacle will be just above the existing East Village Ski Way.
To fit in with the resort feel there will be a green run back down from the lift to the main village. The rest of the run layout is currently under development but will create an ease of access to some of the most underappreciated run in the resort.
Guestroom renovation in the Sun Peaks Grand - $7,000,000
The plan is to renovate all 221 rooms in the Sun Peaks Grand Hotel and Conference Centre. The rooms will be upping the luxury factor with hints of Northern Italian design we're told. The colour scheme is meant to complement the evening sunsets in Sun Peaks. Sounds a little farty to us but the pictures look pretty nice.
Completion of the project is due to be in December 2018. For more information see here.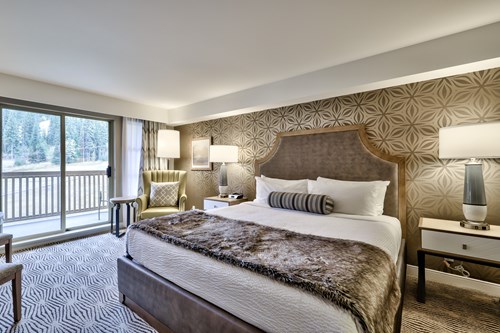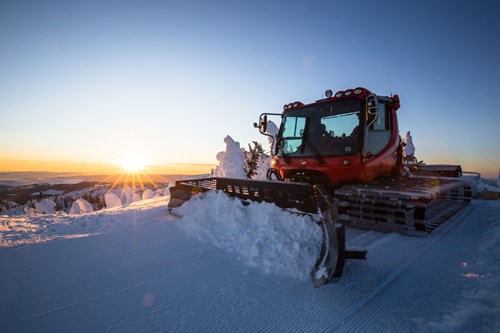 Aditional capacity for the Sundance Express lift - $300,000
Aiming to increase the uplift capacity by 30% for the 2018/2019 winter season. It's the most used chairlift in the resort so makes perfect sense to us. To achieve this they're adding new carriers to the lift line, improving access to popular runs on Sundance as well as the Rockstar Energy Terrain Park.
Two new snow cats - $1,000,000
Sun Peaks understandably wants to keep its reputation for outstanding groomed runs. It's already ahead of the game but with two new PistenBully machines the quality and reliability of the corduroy will be second to none. 
Sun Peaks Centre - $7,180,000
A massive project to expand and enhance the established sports centre. The project will create a multi-purpose indoor facility enabling the resort and local community to host concerts, sporting events and corporate trade shows for up to 3,000 people. It will be accessible to both local residents and resort guests. For more information see here.
Future real estate planning - $1,000,000
To keep Sun Peaks moving forward 1 million dollars will be spent on planning activities for future real estate projects in and around the resort.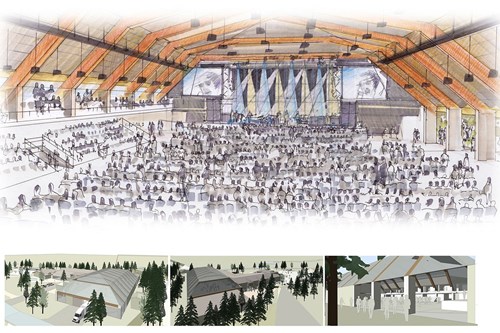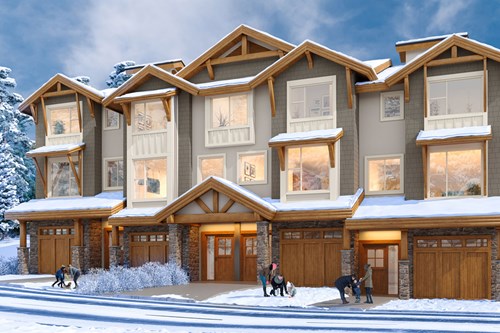 Villagewalk luxury townhomes - $15,000,000
The complex is already completely sold out before construction is completed. It's currently around the half-way point to be completely finished by Autumn. Villagewalk is a complex of ski in, ski out luxury townhomes steps from the village centre.
Echo Landing townhomes and condos - $25,000,000
Echo Landing is located between the 15th fairway of the Sun Peaks Golf Course and multiple chairlifts. It's in perfect position to benefit from all kind of winter activities and construction will begin in the coming months of spring. Again this has been completely pre-sold, so no chance of snapping one up now.
It's safe to say that's some pretty meaty investment. Sun Peaks is clearly trying to improve its reach on the world stage. We believe it should be way more popular than it is anyway, so these improvements only add to this notion.
To find out about skiing in Sun Peaks give our ski specialists a call on 0208 939 0862 and they'll be able to talk through the different accommodation options and why the skiing is so good. Alternatively, take a look at our North American ski holidays page for some guide pricing.