A Guide To St Anton's New Ski Area
This blog was written by Tom, part of our chalet team at the Amalien Haus in St Anton. 
An insight into what skiing in St Anton is like with the new lifts up and running.
The new winter season has seen some exciting developments come to life in the Arlberg ski area. The region now holds the bragging rights as the largest lift-linked ski area in Austria, boasting 305kms of downhill slope connected by 87 lifts. Following a 45 million euro investment, the loop between Stuben/Alpe Rauz and Zurs is now closed, interlinked by brand new cableways. This has eradicated the need to use bus services as all resorts; St. Anton and St. Christoph, Stuben, Zürs, Lech, Oberlech as well as Schröcken and Warth, are now fully accessible on skis.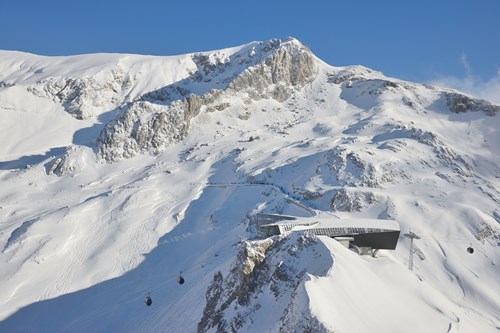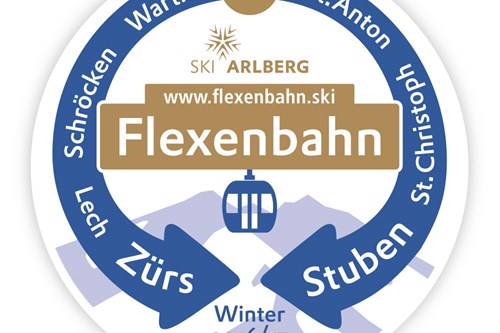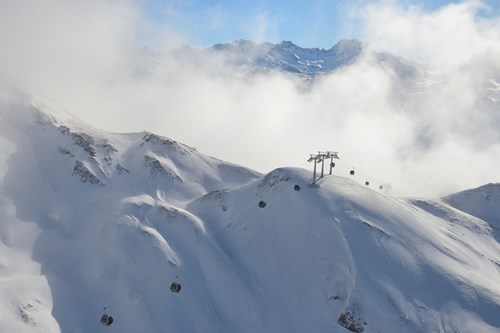 This has granted even greater freedom and ambition to skiers visiting St. Anton. The Flexenbahn provides an easy, accessible route from Alpe Rauz over into Zurs. Skiing to Lech and completing the 'White Circle' ski route has proven to be a firm favourite on clear weather days following the new linkages.
Lech boasts great shopping, fine dining and bars with stunning views. Stuben itself has been transformed by Albonbahn II, a new lift that allows one to reach the summit of the Stuben ski area without having to head down to the base of the valley. Its sweeping red and blue runs have proven a blast whatever the conditions. St. Anton has become a gateway to all of the skiing opportunities in the Arlberg.
There is now such a multiplicity of skiing options in St. Anton that no two days are the same. The interwoven resorts of the Arlberg provide endless opportunities to explore and challenge your limits on the slopes.
This is the Austrian resort for the adventurous spirit.
Speak to one our our ski specialist on 0208 939 0862 to find out more or enquire online.
Past & Present - St Anton's cableways and ski lifts through the ages.