New York ski itinerary
The city that never sleeps. Start your decadently with breakfast martinis, cycle through Central Park before sampling a bit of Broadway. It's speakeasy central and there's a view around every corner. Why not combine heavenly skiing with a little city break. It makes perfect sense.
At a glance:
- Ski through spectacular wilderness in Canada's oldest national park
- 3 ski resorts on one lift pass
- Complete winter experience with activities such as dog sledding, natural hot springs and lake skating
- A few days in vibrant New York, explore SoHo or head over to Brooklyn to catch the ice hockey
- You can't exhaust New York in years let alone a few days so you'll be pining to return
 All of our itineraries are based around what you want, so we can chop and change anything or create a holiday completely bespoke to you. Give us a call on 01483 791130 or enquire online.
New York
Iconic is an understatement when it comes to New York, the skyline is a landmark in itself. Steeped in glamour, history and life, New York has it all from Michelin Stars to Halal street carts, glitz and glamour of Broadway to the neons of Times Square. Crowds flow down Fifth Avenue as traffic squeezes from iconic building to boutique bistro, fame is made and cuisines born within the largest city in America. The city has battled through wars, depressions and the prohibition – it's one beautiful beast. Step off the pace and amble around Central Park or make a musical pilgrimage through the beat generation in Greenwich Village; Cafe Wha? and Bitter End.
The City champions its heritage, steeped in History the city was born from a fusion of culture and this is what makes New York who it is today. The city cannot be tied down to a simple description or overarching culture. It is the brainchild of tycoons and immigrants alike, a city that never sleeps. Thousands of bars, restaurants, shops and museums line its streets demarked with spectacular landmarks at every corner. The cities attractions are unable to be listed on 5 pages let alone a short paragraph; it'll hard not to love this mesmerising city.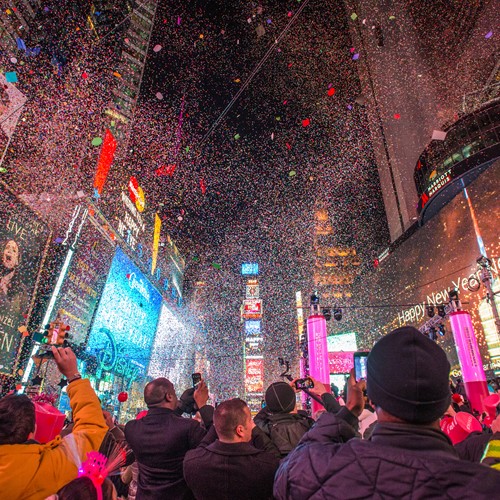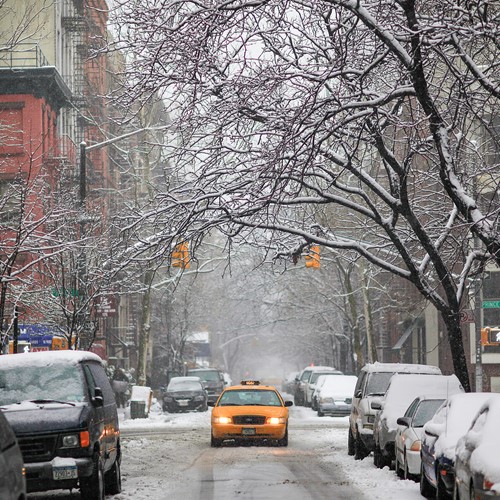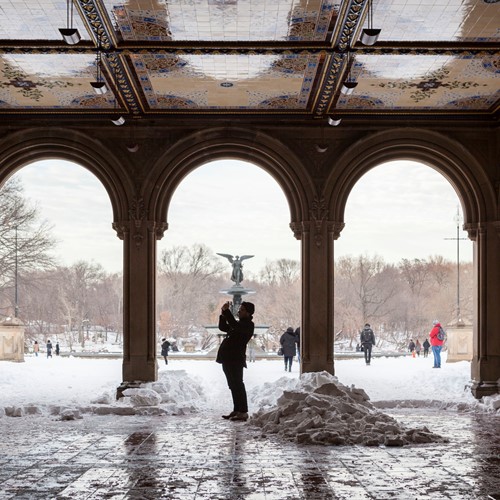 Banff, New York ski itinerary
Fly into Calgary international airport and hop on a transfer taking you to the impressive Rocky Mountains rising above the surrounding plains. The drive to Banff National Park takes less than 2 hours.
Banff - We'd recommend at least seven nights in order to get your ski fix sorted. The surrounding mountains have a huge array of diverse skiing with spectacular views to boot. You can ski over three resorts each with a distinct personality.
Head back to Calgary for your four and a half hour internal flight over to the east coast
New York - the city that never sleeps. Christmas is a magical time here but whenever you go you'll find more to do than you could possibly fit in a lifetime. The views from the Rockefeller to laughing your socks off at the comedy cellar, it's a city with far more than meets the eye. 3 nights is a decent amount of time to experience some of the cities sights.
Fly home dreaming of your next adventure
From around £1,250 per person based on two sharing. Each itinerary is completely tailor-made. Give us a call on 0208 939 0862 and we can tweak any or all of this to be completely bespoke to you.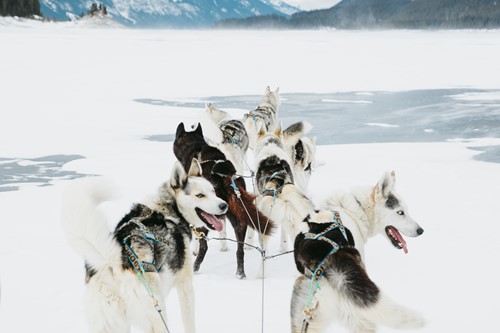 Our top 5 things to do in New York
The High Line
Escape the crowded streets of the city know as a concrete jungle. The elevated 1.45 mile railway track has been turned into an urban park walkway and has quickly become a destination for millions of people each year.
Crossing the industrial West Side the line runs from Gansvoort street to the Meatpacking district crossing Chelsea and the Hudson Yards. It's full of greenery, open spaces, magnificent views of the Hudson River and New York's skyline as well as being packed with constantly changing artwork along the way.
The Meatpacking district or nearby Chelsea is perfect to start or end with a bite to eat and/or a few drinks. It's free to access the High Line by the way.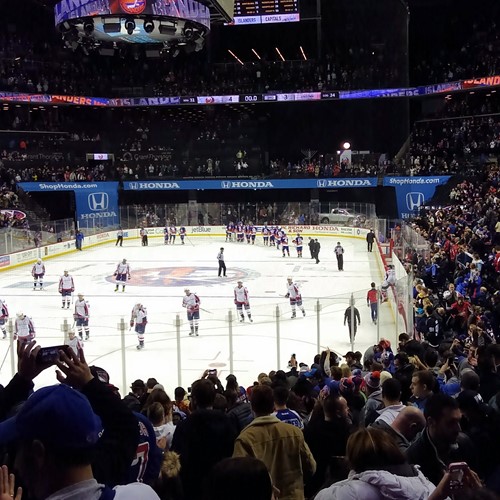 Go to an ice hockey match
Ice hockey isn't widely played in the UK and the odd Guildford Flames match I've been to pales to insignificance once you've seen it played in America.
New York has two teams, the Rangers and the Islanders meaning plenty of seats up for grabs to get some corn dog munching, beer guzzling, nacho sharing action with half-time rugby, cheerleaders and all sorts of fanciful things. It's well worth looking into if there's a match on when you're in town.
The Rangers play at Madison Square Gardens and are the higher league team with a fantastic atmosphere but that is reflected in the price. Maybe the better value option for a first match experience would be the Islanders over in Brooklyn where you can grab a ticket for under $20, though we'd recommend grabbing a better seat if you can (it's well worth it).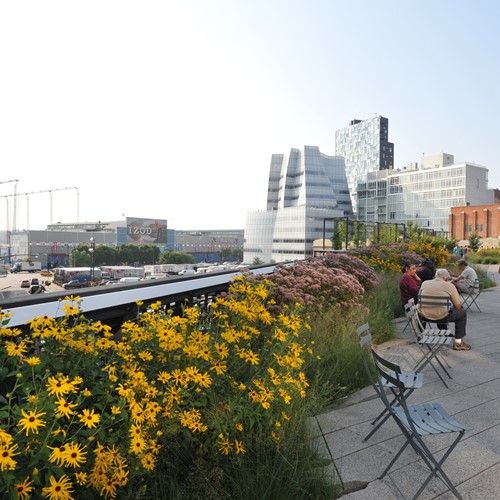 Cycle around Central Park
This is a great way to explore the 843 acre urban park in the centre of Manhattan Island. There are plenty of bike places renting for reasonable prices around the gates to the park.
Grab a map and get exploring, riding the ring of the park is easy to do if you have a few spare hours. Look out for the bridge from Home Alone, the fountains in the lake, Belvedere Castle and the Alice in Wonderland statue. That's not to mention the countless waterways, quaint bridges, rocky outcrops and gardens to explore.
If you're an early riser, you can queue at the Delacorte Theatre to get tickets to Shakespeare in the Park. Failing that wander through the meadows in search of community theatre groups rehearsing the playwright's work.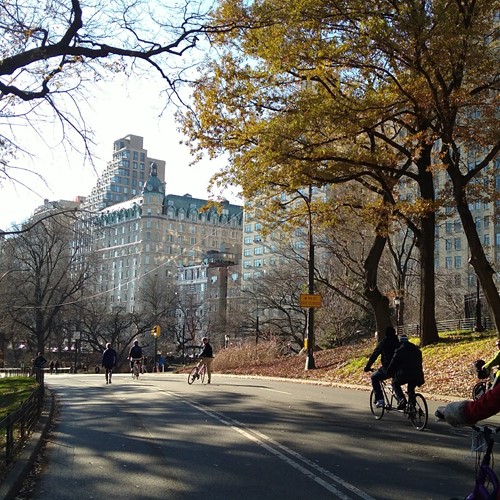 9/11 Memorial & Museum
Included on the CityPass, something we'd highly recommend if you're spending a couple of days in the city and looking to see the main attractions. Just double check it's worth it for what you want to see.
The 9/11 Memorial & Museum was one attraction that really lingered with us. The two enormous reflecting pools set in the footprints of the towers are home to the largest man-made waterfalls in North America and inscribed with the names of each of the nearly 3,000 victims.
The museum itself holds warrens of the 10,000 strong artefacts salvaged from the towers including the 'Last Column' and the 'Survivor's Stairs' as well as first-person accounts, exposed tower foundations and interactive multimedia.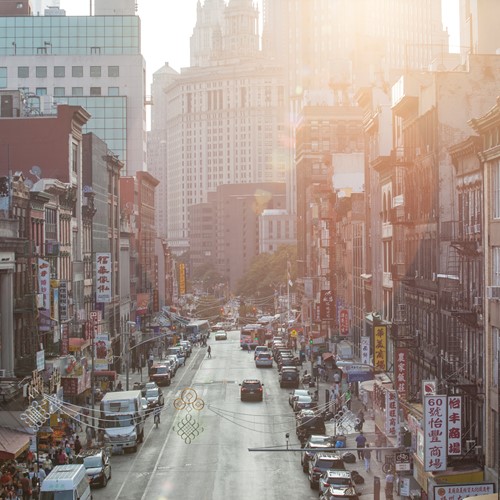 Ellen's Stardust Diner
This is the traditional American diner with a delightful twist, it's home to the future stars of the stage. Just off Times Square, the chrome clad and red vinyl covered eatery serves up some huge portions and tasty shakes with singing waiters, amusing performances and exploding confetti canons.
The queues can be around the block, proving just how popular a place it is. In a time where diners are dying out, Ellen's is positively thriving. Turn up for breakfast if you want to avoid standing in line outside for upwards of half an hour, it's all singing all dancing all times of the day.
Word of warning - it is more pricey than your average diner but, if you're up for a laugh and a bit of entertainment, you're in for a treat. I was dragged along thinking it looked tacky and cringe-worthy, yet left loving the whole experience and positively beaming.