Tokyo - the bespoke Japanese experience
Time to immerse yourself in this techno capital. From capsule hotels to zen gardens, anime museums Mario Cart city tours. Tokyo fuses the distant future with ancient history seamlessly and is the perfect antidote to a spending a week completely immersed in ridiculous amounts of snow.
At a glance:
- Rusutsu is powder and tree heaven with a bizarre backdrop of rollercoasters, you won't believe it till you see it
- Niseko is the pin-up of Japanese skiing, tonnes of snow and plenty of ski in, ski out accommodation
- The main town of Hirafu has a lively atmosphere with bars through fridge doors and onsens aplenty
- Cross the busiest crossing in the world before following the Geisha tour through the city in Japan's capital city
 All of our itineraries are based around what you want, so we can chop and change anything or create a holiday completely bespoke to you. Give us a call on 01483 791130 or enquire online.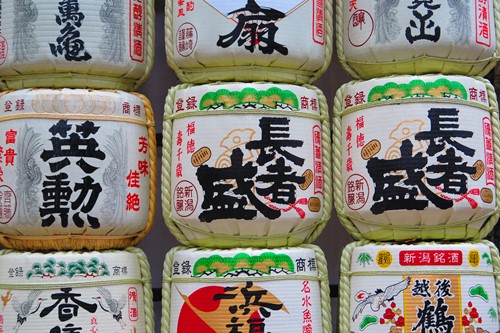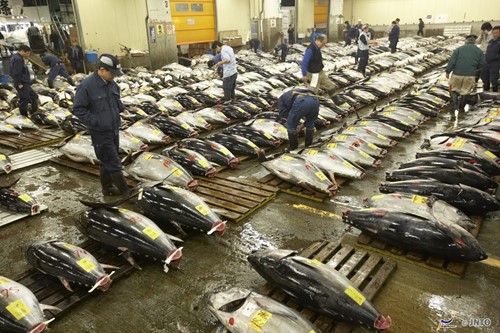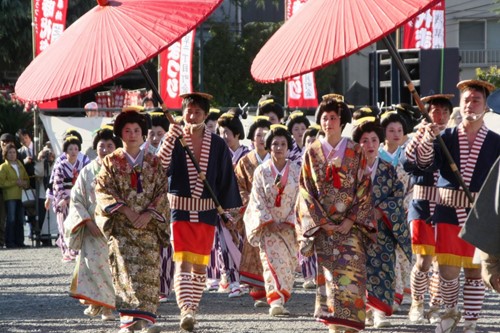 Tokyo
Tokyo is bewildering, a dizzying blend of the modern and traditional, normal and out-right wacky. Neon-lit skyscrapers fight it out with ancient temples surrounded by peaceful woodland. Cutting-edge architecture and futuristic technology in and amongst ramshackle cobbled streets housing lantern lit yakitori stands (grilled chicken), shanty bars and cycling grannies.
An ultra-modern metropolis, the most populous in the world, rooted in traditions and run like clockwork. You won't spot any litter on the streets what-so-ever and street crime has been practically irradicated. Forget about English train delays being part of everyday life, here the trains and subways make navigating this sprawling city a piece of metaphorical cake.
You have seemingly endless districts for shopping, entertainment, technology and fashion but one of our favourite past times is food. Yes, Tokyo has the highest volume of Michelin stars in any city anywhere in the world, but this is not what makes the food so great. It's the deeply rooted artisan culture of the city that means you'll get as much attention in your street bought ramen as your million dollar sushi (exaggerated price). Make a crawl through the Izakaya's (sort of informal gastropubs), Get deep into a hot-pot at Shabu-Shabu restaurants or test out the more out-there culinary delights such as Takoyaki - octopus filled ball pancake smothered in sweet sauce, mayo and pickled ginger.
City add on
Flights up to Hokkaido (home to ski resorts such as Niseko, Rusutsu, Kiroro and Furano) go via Tokyo so it makes sense to add a few extra days onto your ski break to sample this eclectically vibrant city. As the flights already pass through Tokyo, it's often just the price of a hotel extra, so makes perfect sense to us.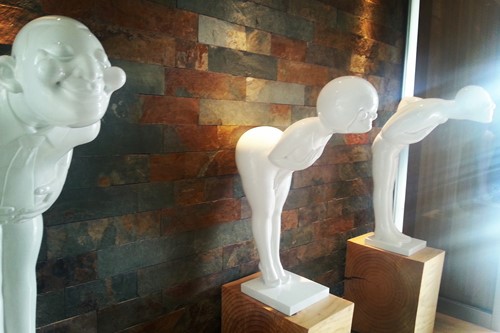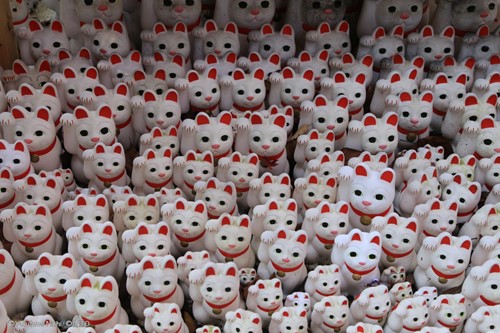 Niseko, Rusutsu and Tokyo ski itinerary
Fly into New Chitose airport and transfer straight to Rusutsu - there are incredible amounts of snow all the way from the airport
Rusutsu - three nights here gives you two full days of skiing, perfect for warming up your powder technique through the trees and sampling the quirky offerings of this family-friendly resort including a theme park, indoor merry-go-round, dancing bears and Venice inspired shopping gallery.
Transfer to Niseko - 30 minutes
Niseko - You can spend a lot of time here, we recommend at least five nights to really get a feel for the resort and explore the four interconnected areas of the ski area - check out the Strawberry Fields run for some world-class tree skiing. We'd suggest hiring a guide if you fancy some off-piste action, they'll take you to the best spots and keep you safe.
Transfer back to New Chitose airport for an internal flight down to Tokyo on the main island
Tokyo - one night is not enough, we'd suggest 3 to really experience the city. A sprawling delight of beautiful and lively neighbourhoods, the Ghibli museum is a wonderful insight into anime world with quirky interior design and interactive experiences. Or maybe just grab a 3-D cat coffee.
Fly home smugly adventured out
From around £2,000 per person based on two sharing. Each itinerary is completely tailor-made. Give us a call on 01483 791130 and we can tweak any or all of this to be completely bespoke to you.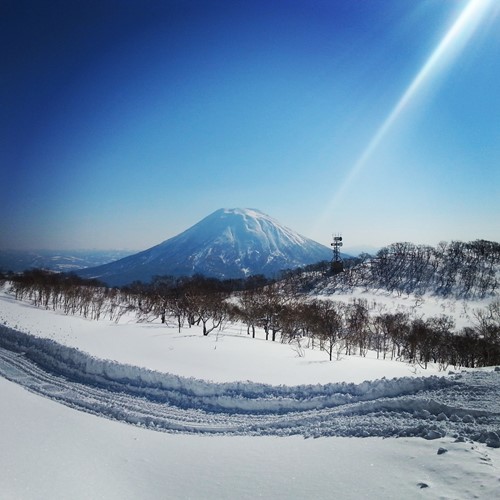 Top 5 things to do in Tokyo:
Sensoji Temple
The oldest religious site in Tokyo, need we say more? Dating back to year 628, though much of the temple is now a more modern reconstruction, it is dedicated to Asakusa Kannon, the Buddist god of mercy and happiness.
Legend has it, two fishermen caught a statue of the god whilst fishing on the Sumida River and this is what the shrine is dedicated to. Though you won't be able to see the statue - it's never been on public display, you can still bask in the incense and hope Kannon's healing powers rejuvenate your body and soul.
Take some time to explore Nakamise Dori (leading to the temple) it's one of our favourite spots to spend a little time if you don't mind the crowds.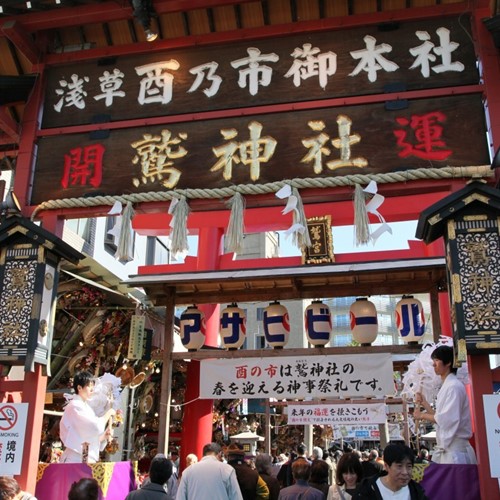 Tsukiji Fish Market
You don't have to be an avid sushi fan to enjoy this one. It's the largest and oldest fish market in the world with 2,000 tons of seafood passing through each day. It's an undeniable thrum of seafood where you can purvey giant tuna through to the edible parts of sea urchins (uni). Be warned if you dislike fish/seafood completely it may be worth skipping - it's immersive.
For the early risers amongst you, you can grab a real spectacle at the tuna auction, where they sell of some humongous specimens. Due to popular demand, there are only 120 tourists allowed to view each day on a first come first serve basis. Grab your ticket from the fish information centre (b Kachidoki Bridge enterance) at around 4:30am to be in with a chance of seeing it.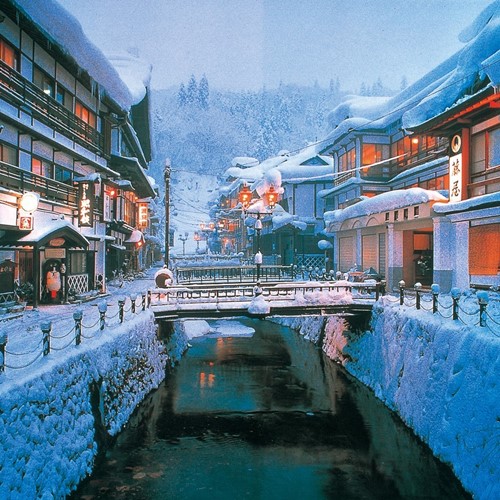 Shibuya
Tokyo's busiest neighbourhood, Shibuya is a hub of pretty much everything. From trend-setting fashion boutiques, where nobody follows fashion - they create it to nightclubs on the world stage, retro record shops and possibly the busiest pedestrian crossing on Earth.
The Shibuya crossing is one of Tokyo's most recognised landmarks and a visit to the city wouldn't be complete without braving it (or at least seeing it). Yet there's so much more to the area, step into Drunkards Alley and the ramshackle street of Nonbei Yokocho packed with the tiniest of bars a world away from the bright lights and modern fancies.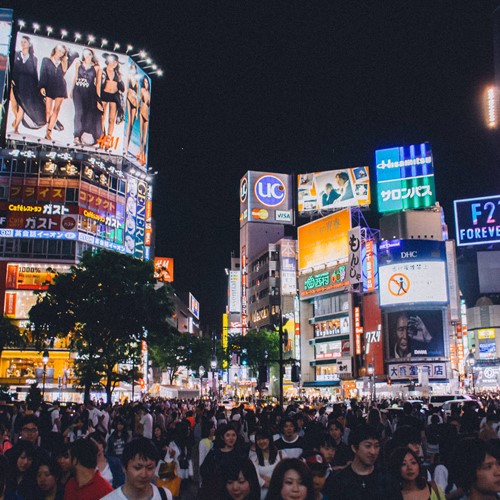 The Rainbow Bridge
Built in 1993 over Tokyo Bay the bridge is unusually shaped like a rainbow - as you do. It's Tokyo's most iconic bridge and links Shibaura Pier with Odaiba; a hub of entertainment, food and eye-boggling architecture. The man-made islands were once used as fort islands to protect the city from naval attack. Now they're linked with the larger islands and house many of the top, and most modern attractions.
From the space age Fuji Television building to the Seaside Park complete with its own beach. There are amusement arcades, go-karts, Legoland and one of the world's largest Ferris wheels as well as a hot springs experience with 13 bath varieties. You may need more than a day to see everything on offer.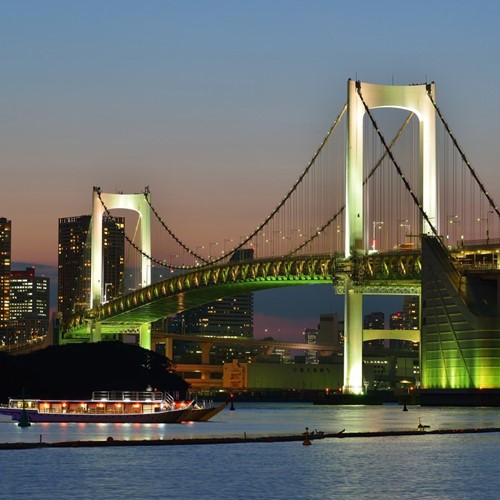 Tokyo Skytree
Completed in February 2012 after 1,325 days of construction, the Skytree is the tallest tower in the world at 634m high. As you can imagine the views from the top decks are pretty spectacular - though not for the height adverse. You can see Tokyo in every direction as far as the horizon, it's bewildering to see the size of the city in this way.
The top floors house a cafe, viewing decks and outdoor platforms as well as the Sky Restaurant for food with some serious views. The tower is also used for the transmission of digital terrestrial broadcasting to mitigate the impact of high rise buildings cropping up all over the place and blocking signal - just in case you're interested.