Vancouver ski itinerary - plenty of wildlife, shopping for days and seriously tasty grub
You'll fly in and out of Vancouver to go skiing in Whistler so it makes sense to spend a few nights on Vancouver island exploring the food and arts scene, heaps of shopping or getting lost in Stanley Park. Adding a few ski days exploring the backcountry of Sun Peaks could be an added bonus.
At a glance:
- Whistler is the largest ski resort in North America
- Sun Peaks is 80% ski in, ski out; you can't get away from the snow
- Transfer routes are particularly scenic especially the sea to sky highway
- Vancouver is abundant in nature with sea lions, seals, dolphin and whale watching as well as two grizzly bears on Grouse Mountain.
All of our itineraries are based around what you want, so we can chop and change anything or create a holiday completely bespoke to you. Give us a call on 01483 791130 or enquire online.
Vancouver
Vancouver is well known for being one of the most livable cities in the world. Canada's third largest metropolis is flanked by the sparkling Pacific and the Gulf Islands to the West and the ski and snowboard havens of the Coast Mountains to the North.
A place steeped in Nature it's not hard to believe Greenpeace was founded here and that they have some aggressive carbon emission-cutting targets to hit. It makes sense when you're this surrounded by all this nature, including North America's largest urban park.
You have two orphaned grizzly bears living on Grouse Mountain, sea lions and seals around the fishing harbours and dolphin or whale watching just off the coast. All to a backdrop of a seriously stylish city. It's easy to spend time here.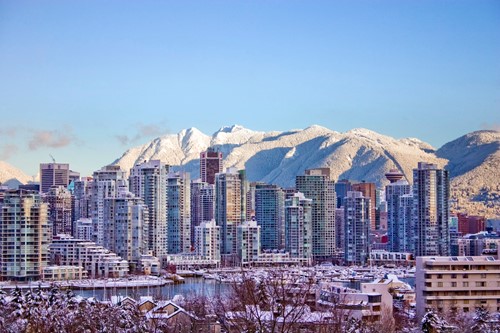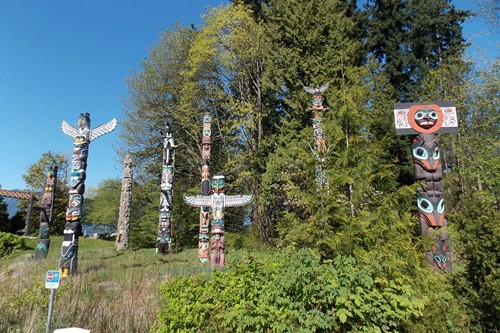 Whistler and Vancouver ski itinerary
Fly into Vancouver airport direct from London and transfer up to Whistler - it's about a 2 and a half hour transfer along the spectacular Sea to Sky highway. You'll be wanting a window seat for this one.
Whistler - Seven nights at the 5* Westin Resort & Spa, you'll have both the mountain and village on your doorstep. This gives you six days of skiing one of the worlds finest resorts.
Transfer to downtown Vancouver
Vancouver - Three nights at the 3* The Sandman Hotel Vancouver City. It's time to explore Vancouver's secrets or hop on a boat to Victoria Island for some whale watching.
Fly home - if you're debating the flight upgrades it's worth it on your overnight return leg; nice to have a little extra comfort on your way home.
From £1,367 per person based on two sharing. Each itinerary is completely tailor-made. Give us a call on 0208 939 0862 and we can tweak any or all of this to be completely bespoke to you.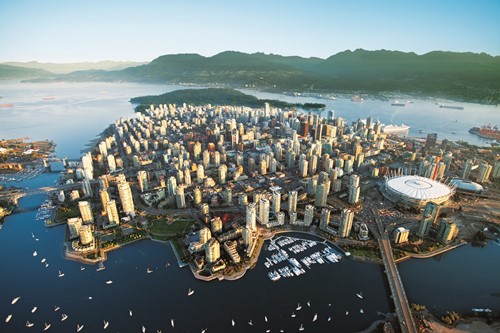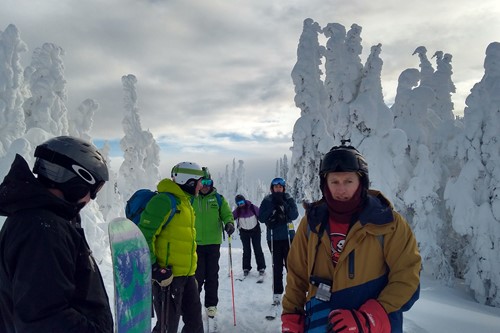 Sun Peaks, Whistler and Vancouver ski itinerary
Fly into Vancouver and catch a 50 minute connecting flight up to Kamloops, the transfer to resort is even quicker.
Sun Peaks - 5 nights gives you four days skiing in Canada's second largest and 80% ski in, ski out resort. Queues are non-existent and you may find a slope all to yourself. We recommend hiring a guide and heading to Gils if you fancy a taste of powder skiing.
Whistler - It's a five hour scenic drive to get you into resort with plenty of time to grab your rentals and relax in an open-air hot tub or local watering hole. We recommend spending around 5 nights here giving you another 4 days of skiing. Enough time to explore Whistler and Blackcomb mountains and maybe try a spot of ziplining if you're feeling adventurous.
Vancouver - Drive the Sea to Sky highway in the morning and you'll be sampling some of Granville Market's finest wares by lunch. A couple of nights here will give you ample time to take in the city, wildlife, shopping and tours.
Fly back to the UK
Each itinerary is completely tailor-made. Give us a call on 01483 791130 and we can tweak any or all of this to be completely bespoke to you. Spend as long or as little as you like in each place or add in or take off as you see fit.
Our top 5 things to do in Vancouver
1. Guided sightseeing tours
Who better to show you the city and tell you its best stories than the locals? Vancouver is brimming with guided tours – from classic tours to themed itineraries. Not only will you discover what the city is about but they often help you get your bearings too.
We recommend booking a tour that includes the Vancouver Lookout Tower where you'll see spectacular views of the city.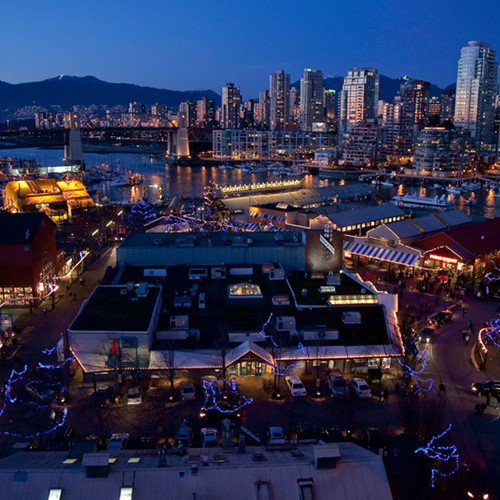 2. Granville Island
If you love food, arts and crafts or just enjoy a local scene, definitely go here. You can wander round the markets on Granville Island to your heart's content. Old warehouses have been transformed into markets that include butchers, bakers, fishmongers, cheese specialists, chocolatiers... you name it, it's got it. You can even book a Vancouver foodie tour to taste all the best specialities.
Also scattered around the markets are some cute little shops where you can buy accessories, handmade soaps, wine, coffee, fine art, photography and so much more! The kids aren't left out either – there's a children's market to keep them entertained with activities, toys, clothes and books.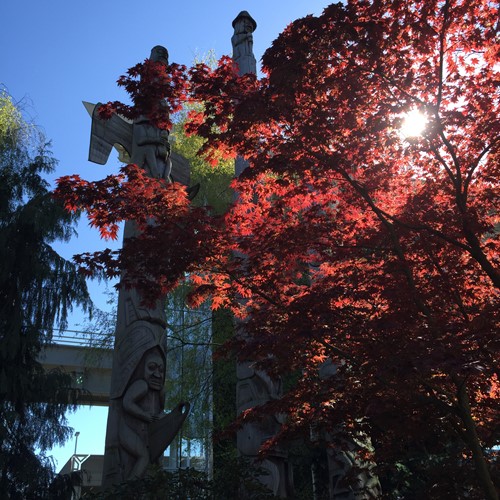 3. FlyOver Canada
After this experience, you'll definitely want to see the rest of Canada! FlyOver Canada is Vancouver's latest attraction, where you will be 'flown' over Canada on a flight simulation ride. It's good fun, family friendly and feels a bit like being on a roller coaster – you can even feel the 'wind' in your hair. It's a great way to see a lot of Canada that you wouldn't have seen otherwise.
You fly coast to coast, travelling over 6,000km and passing Canada's most iconic scenery. They even do a Christmas special complete with elves and meeting santa.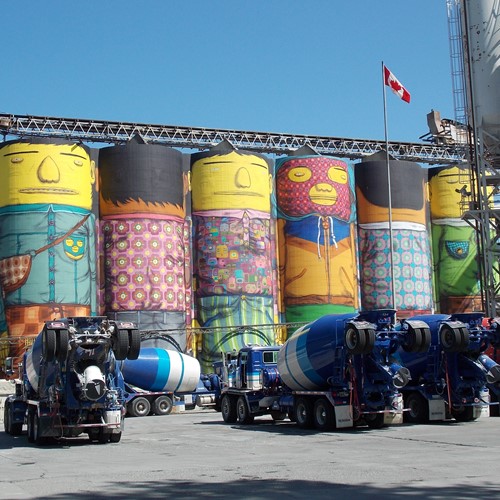 4. Stanley Park
If you're in Canada around March or April, hire a bike and ride from downtown Vancouver to Stanley Park. Not only is it a stunning park with the most amazing views of Vancouver Bay, it also offers a few of its own sightseeing spots: the famous totem pole, the stone statue of the girl in the wetsuit, the Jubilee fountain and the aquarium.
At 1,000 acres Stanley Park is slightly bigger than New York's Central Park making it the largest urban park in North America. Being almost an island there's also 9km of pretty awesome waterfront views.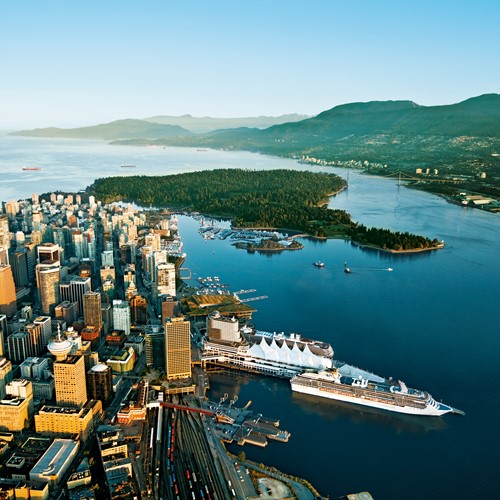 5. Shopping
Vancouver is a great place to shop. Burrard and Robson streets in Downtown Vancouver have a good mix of shops (fashion, souvenir, music, beauty, books etc). But if you're a serious shopper, take the Skytrain to the Metropolis at Metrotown. Situated only 15 minutes from downtown, it's British Columbia's biggest shopping centre with no less than 400 shops - a great way to take advantage of the Canadian exchange rates.
And don't forget South Main, locally named SoMa, between 19th and 23rd Avenues packed to the rafters with independent fashion.