Meet our team...
We're a close-knit bunch in a small company so we can offer a very personal service. Combined, we've had more ski days than you can shake a stick at and we all love to get on the slopes to become big kids again. You never know, you may even catch us out there!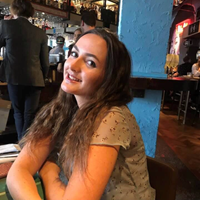 Lauren
Ski Sales Specialist
Worldwide wanderer
Travel is a huge passion of mine and there's nothing more appealing to me than the opportunity to immerse myself in another culture.
About Lauren
I've strolled along the Seine in Paris and climbed ancient temples in Mexico, but I've never had the opportunity to hit the slopes. It's fair to say that I'm extremely excited to get stuck in on my first FAM trip this winter. The coldest place I've visited previously only gets down to 2 degrees in the winter, so I can't wait to take in that crisp mountain air I've been hearing so much about. I'm also a big thrill seeker - cliff diving, white water rafting, bungee jumping, and skydiving are all right up my street - so I reckon skiing will suit me pretty well.
Years skiing: 0
Favourite resort: Trysil and Banff both look amazing
Favourite après: Mulled wine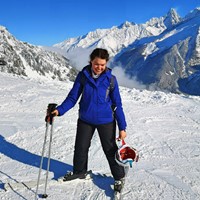 Holly
Ski Sales Specialist
Chamonix addict
Once I realised how much less painful it is to fall on snow than dry ski slope matting I decided that skiing was for me.
About Holly
I started skiing on dry ski slopes, but it wasn't until my first ski trip (five years ago) that I really caught the ski bug. Admittedly, that had something to do with the fact that falling over hurts a lot less on snow but, mostly, I just fell in love with the mountains. Travel is one of my lifelong loves and I've been lucky enough to ski on multiple continents now, in North America and Europe. While Loveland in Colorado will always have a piece of my heart, I don't think you can beat the timeless French charm of Chamonix.
Years skiing: 16
Favourite resort: Chamonix
Favourite après: Baileys hot chocolate