Meet our team...
We're a close knit bunch in a small company so we can offer a very personal service. Combined, we've had more ski days than you can shake a stick at and we all love to get on the slopes to become big kids again. You never know, you may even catch us out there!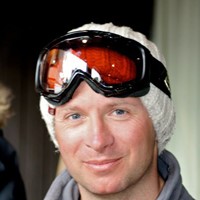 Pete
General Manager
Resort encyclopaedia
During my time at flexiski, I have had some wonderful experiences and met some exceptional people (both staff and customers).
About Pete
In terms of the some of the more memorable times, these range from walking through the arrivals in full ski kit plus skis after getting dropped off by a helicopter transfer, straight from the piste, to enjoying a week of Michelin star dining across the 3 Vallees. I have loved every minute of it and am so lucky to say that for some weeks of the winter, I have the best office in the world.

I used to be able to ski a bit but as abilities and bodies slow down, one thing that doesn't change is the pure, unfiltered excitement and joy that comes from getting onto the first lift, feeling the ski's flex on that first turn. It really does transport you back to an almost childlike sense of fun and enjoyment. I felt this from day one in Val d'Isere and am totally sure this will continue all the way through to my last day on the mountain. It is purely the best adventure you can have with friends and family and seeing people experience this for the first time really can't be equalled.
Years skiing: 15
Favourite resort: Bit of a cheat but 3 Vallées, it's just impressive
Lunch favourite: Sainsbury's Christmas Triple Sarnie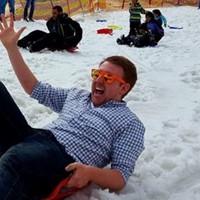 James
Sales Manager
Resident France fan
I've skied from a young age, originally learning in Chamonix before really finding my ski legs in Meribel - it's a great place to begin.
About James
A cardigan lover and purveyor of bargains, I would find my way to a good deal even if it meant braving King Minos' labyrinth.

As an avid piste skier you can't beat cranking up a decent daily mileage so I love a large ski area. Somewhere like the 3 Vallées is perfect for travelling for miles without having to repeat a slope.
Years skiing: 12
Favourite resort: Whistler
Favourite brand: H&M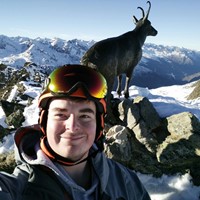 Peter
Sales Team Leader
Whistler wonderkid
Former ski instructor turned sales specialist, yet still, ​my navigation through gladed tree runs often leaves me in a pickle.
About Peter
Really confident skier, always look for the more creative route down… (normally viewed as the most ridiculous route by those who follow my lead). When the snow isn't so great, I just enjoy darting around on the piste. Failing all of that, if it's a cloudy low light day, you can find me in Whistler Longhorn's eating my own weight in nachos. Absolutely no sharing.
Years skiing: 12
Favourite resort: Whistler
Favourite après: Espresso Martini
Ed
Ski Sales Specialist
Limoncello lover
Fresh off a season in France, I've been skiing since the age of 4 and always prided myself on being faster than the French kids. Totally mad they are.
About Ed
New to the flexiski team, I'm a skier/boarder hybrid (I lean towards boarding but still get a bunch of stick for doing both), and I've been heading to the slopes of France from a young age. On my season I was always the one getting up to experience the perfect conditions when my friends were too hungover in bed!

One of my favourite moments was skiing down a slope covered in tinsel and balloons tied to me on my birthday - confidence was high after a few shots of Genepi so no run was too steep and no jump too big.
Years skiing: 18
Favourite resort: Morzine
Favourite après: A shot or seven of Genepi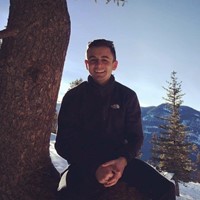 Bradley
Ski Sales Specialist
Crazy for Banff
Just back from a season completing a ski instructor course, I'm your go-to man for Banff & Lake Louise - both the skiing and the après!
About Bradley
I grew up as a sport-loving kid, so learning the ropes on skis wasn't too different. I learnt relatively late compared to others, but this means nothing - I was always the kid veering off the side of the piste to discover crazy tree runs or bumps... usually culminating in a crash. However, no pain, no gain!

My funniest moment was trying to teach my parents when they visited me in Canada on my ski instructor course - they always thought they knew better when it came to getting down the mountain, but after a few discussions they finally understood they should probably listen to what I had to say!
Years skiing: 7
Favourite resort: Banff & Lake Louise
Favourite après: Toffee vodka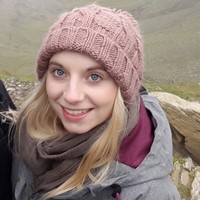 Clare
Ski Specialist Aftersales
Hiker and biker
I've always been one for the mountains when they're green rather than white, but I'm hoping to get on the slopes this season and learn to ski!
About Clare
I haven't had many opportunities for skiing but I am a keen mountain biker and hiker, so I crave the adrenaline rush from being in the mountains. A week mountain biking in Morzine recently was a highlight. I also visited New Zealand at the start of the year and spent 3 weeks driving around both islands seeing the most impressive mountains, and hiked up Mount Te Aroha on the North Island. At the end of last year, I also hiked up Mount Snowdon in Snowdonia. I'm now working in the ski industry because I obviously love the mountains and I want to work with other people who love them too. My next goal is to head out to the slopes, preferably the new Chalet Des Cascades in Les Arcs, and master the skis!
Years skiing: 0
Favourite resort: Les Arcs looks amazing!
Favourite après: Prosecco. Always Prosecco.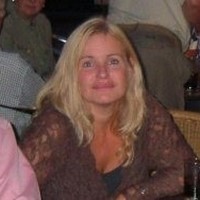 Cathy
Trade Development Manager
Ski industry veteran
I've loved skiing all my life and have worked in the ski industry for years. Now, I like to live vicariously through my seasonnaire daughter!
About Cathy
Love the country life in England, but nothing beats a bluebird day in resort.

I learnt to ski about 10 years ago and was immediately hooked!
Years skiing: 10
Favourite resort: Val d'Isere
Favourite apres: Toffee vodka
Mads
Brand & Digital Manager
Après skier
I first hit the slopes 3 years ago and "the fear" is still very real. Does it ever go away? My expertise still lies firmly in après
About Mads
By some stroke of luck, I was sent to the Canadian Rockies within 3 months of joining flexiski. I spent most of the time completely baffled by how everyone managed to make it look so easy, when I could barely stand up on the flats - that said, learning to ski in the beautiful Sunshine Village at the age of 27 was certainly an experience I'll never forget.

I've been numerous times since and whilst I'm certainly no pro, I have finally started to enjoy it...!

My advice? It's never too late to learn so just book it and get out there!
Years skiing: 2
Favourite resort: Rusutsu, Disneyland in the snow
Favourite après: Prosecco, always prosecco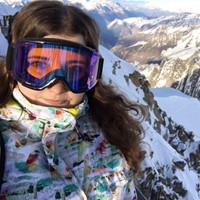 Katharine
Digital Marketing Executive
Child skier
I seem to be the token Australian in the London office - referring to trousers as pants gave me away. I also keep my eye on social media like a hawk!
About Katharine
A travel addict and general digital person. I also just learnt how to make GIFs and my life has been changed for the better.

I skied non-stop for 4 years when living in Switzerland as a kid, but didn't ski for about 12 years afterwards so i'm still finding my feet again!

Recently hit the slopes again and twisted my knee, but I won't let it stop me.
Years skiing: 4
Favourite resort: Verbier
Favourite après: Mulled wine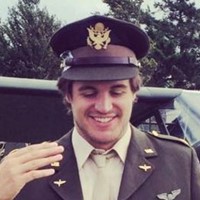 Joe
Digital Content Assistant
Long lunch lover
A secret board game fanatic - who doesn't revel in a heated argument over a game of trivial pursuit on a Sunday afternoon? We can't ski every day.
About Joe
They sent me to Japan in my second winter here as I've been in awe of the place for years. Of all the things we did perhaps the most unusual was making tempura prawns out of wax - what else would you do with a day in Tokyo?
A lover of deep snow, Japan was definitely the place for me, you can't beat the feeling of snow below, above and either side of you whilst descending a steep pitch through the trees - have always loved darting through the trees in Europe and Japan took it to a whole new level. The food was pretty amazing too.
Years boarding: 15
Favourite resort: Selva Val Gardena
Favourite après: Beers
Newsletter signup
Keep up to date with all the latest flexiski news