Here's what you can expect during your stay at a flexiski operated chalet
By opting to stay in a flexiski operated chalet you'll be ensuring that your ski trip experience runs as smoothly as possible. Every detail, from our lovely toiletries to our carefully curated food offering, has been selected to ensure the highest possible chalet standards. We regularly get asked about what's included with our chalet experience so, to make sure you know what to expect, we've put together a guide to the flexiski chalet experience.
All of our flexiski operated chalets are available to book on a room by room or sole occupancy basis, so if you want to ensure you've got the chalet to yourself - let us know, otherwise experience the fun of sharing stories over breakfast and dinner with other like-minded guests.
Pre-departure call
For those that have sole occupancy of the chalet, your personal chef will give you a call in the week leading up to your holiday, and you'll receive a call from a member of flexiski staff back in the UK. Please notify us in advance if any of your guests have any dietary requirements, such as nut allergies, which may need to be taken into account when planning your menu during your stay.
Canap
é

s and fizz (around 7.30pm)

Canapés and fizz are usually served at 7.30pm and a minimum of two different canapes will be offered to guests at this time. Now's the time to gather everyone together and swap stories of your day on the slopes.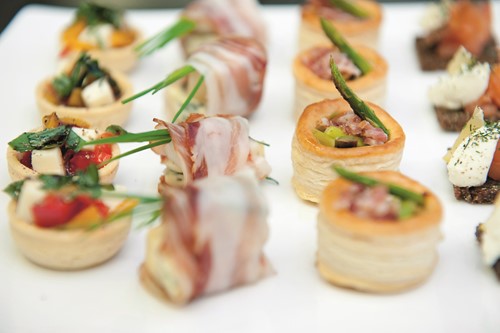 Arrival
Tea, coffee and fresh made cakes or biscuits will be waiting for you on arrival. You'll have full access to your chalet on the first day of your ski break from 11am and you will be able to put your bags in your room, which will be fully cleaned by 4pm. If you're arriving before this we'll do our best to be flexible. Upon arrival at your flexiski chalet, you'll be met by your chalet hosts (or host singular, depending on the size of the chalet you've booked) and given a warm welcome. Your hosts will introduce themselves and explain a bit about the chalet and the resort before answering any questions and leaving you to settle in. 
Your first meal in the chalet will be dinner service, which kicks off with fizz and canapes around 7.30pm.
Don't be late, canapes often get snaffled up by hungry guests!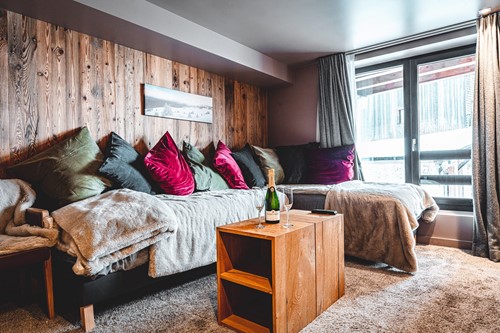 In your room
We want you to be as comfortable as possible, so you'll find extra pillows, cushions and a snug throw. Every mattress has deep topper that you can sink into, plus there are luxurious towels, bathrobes and slippers. Boots/skis/boards are not permitted in your rooms though please :)
In the chalet
There be somewhere warm, dry and secure for you ski and snowboard kit, along with boot dryers.
Dinner service (around 8pm)
Dinner service generally begins around 8pm and includes three courses and a cheeseboard (or petit fours if you prefer), alongside a selection of free-flowing wines and soft drinks. Please request vegetarian and vegan options and children's menus before you travel. Of course, we will do our very best to accommodate any likes and dislikes during your stay.
You'll find a sample menu for our evening catering displayed below. This is, of course, just an example and the exact style of the food we serve is subject to change according to supply and location. However, you can be assured that all flexiski food will be mountain-influenced and created using local products wherever possible. A quality, bistro-style menu and a high level of service is guaranteed.
If you've arrived on your first night in the evening, we will be able to push this dinner service back to as late as 9pm. If your party arrives after the 9pm cut off, we offer soup, sandwiches and cold meats as an alternative light meal.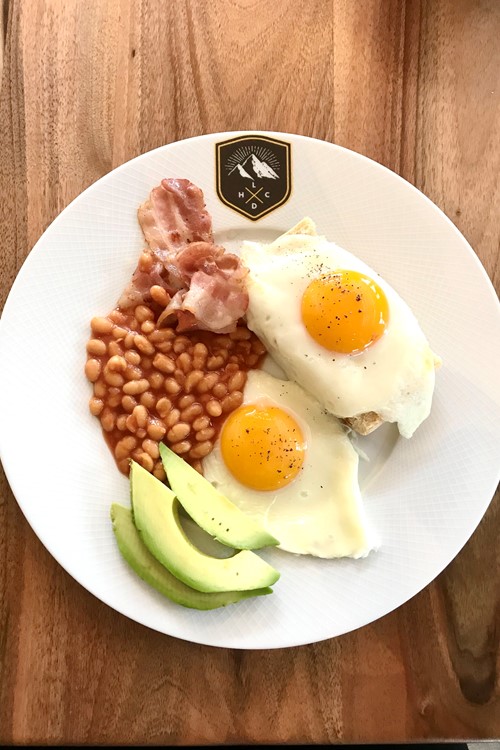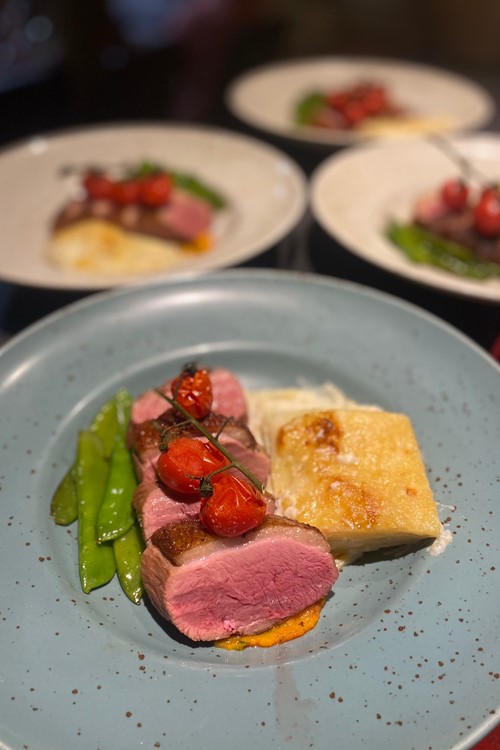 Breakfast (8am 9:30am)
Breakfast is served in our chalets from 8am, but guests are free to use the facilities to make tea and coffee before then. Our dedicated chalet staff are on hand during breakfast service to make sure you start your day off right. You'll be met each morning with a continental breakfast spread, including fruit and pastries, porridge, and a daily hot option which will be discussed with you the night before. Hot options finish at 9am.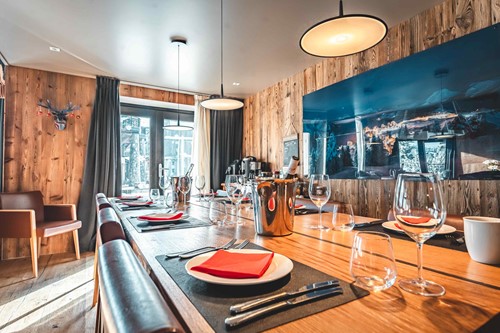 Afternoon tea (available from 3pm)
After your chalet hosts have completed their morning cleaning routine and breakfast service, they will lay out a freshly baked cake or cookies for you to enjoy on your return to the chalet each afternoon.
This will be presented alongside teas and coffees to help you warm up after a day on the slopes.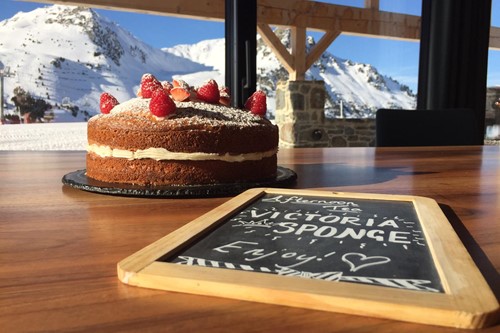 Staff night off (Wednesday and Saturday)
On these evenings, our chalet staff will not be providing evening meal service while they take their night off. If you have the chalet to yourself and want to change the night please discuss this with us before you travel.
This will be confirmed in your pre-departure call. If you would like help booking a restaurant in town our chalet staff will be more than happy to give you some help. Our chalet staff members know the resort inside-out and are sure to have some great recommendations. 
Our drinks selection
Our chalet wine offering is supplied by Le Verre Gourmand, and includes a flexiski tried and tested selection of red and white. A choice of bottled wine is provided with your evening meal and we always make sure there is a little extra of which ever you are drinking after dinner. 
Departure
You'll need to vacate your chalet rooms on the last day of your trip by 9am. If your flight home isn't until much later, or if you're going skiing that day and need somewhere to keep your belongings, you will be able to store them in the chalet during the day. Please bear in mind though, that you will not be able to keep your room, but there will be somewhere to change and shower if you want to ski / board on your departure day, leaving you feeling fresh for the journey home.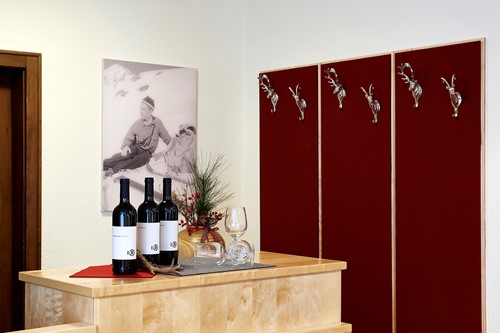 Like the sound of our chalet experience? If you want to find out more about the properties we offer visit our chalet page here or give our ski specialists a call on 01962 587777. They'll be able to find chalets with availability for you and your group members during your required holiday days.