Ski weekends and short ski breaks - Minimal time travelling, maximum time skiing
Here at flexiski, we're experts in ski weekends and short ski breaks. We've sourced the very best resorts and hotels to help you maximise your time on the slopes during your next ski weekend. Short ski breaks don't need to be stressful, so let us take the pressure off with our bespoke, flexible holiday options designed for ski weekends.
Taking a short ski break for three or four nights is becoming an increasingly popular way to get out on the mountains without taking a full week off work. Whether you don't have much holiday left or want to slip out to the snow for the third time this season, the reason doesn't matter, we have the expertise to take the hassle out of organising short ski breaks outside the usual 7-day Saturday - Saturday mould.
Flexiski provides a personal tailor-made service; listening to your requirements to find the snowy getaway that will suit you best. It's not a problem if you're a solo traveller, a couple, a group of friends, or a crowd of 30 - we know the best resorts and hotels to maximise your time on the mountain.
Our top tips for short ski breaks and ski weekends:
Stick to resorts with

 

short airport transfers

 

to minimise travel time
Opt for early flights out and late flights home to allow for an extra half day of skiing on your travel days
Avoid the school holidays if you possibly can - they're busy and usually more expensive
Look for lesser-known resorts to avoid queues and receive more flexibility
Don't be afraid to look at car hire - it can save a lot of money if you don't mind driving
Ski weekends from regional UK airports
We've unearthed the best flight routes for ski weekends and short ski breaks from regional UK airports. There are a few surprises and helpful pointers here to help you choose your next ski break.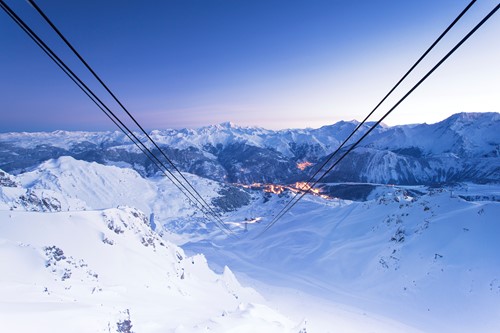 Ski weekends 2023/24
We're now taking bookings for 2023/24. Keep an eye out for our latest news and offers by subscribing to our email newsletter.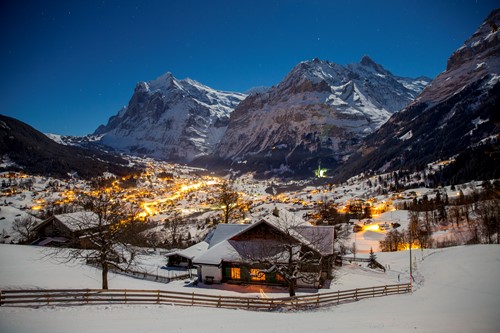 Midweek skiing
Looking for a short ski break to Europe without breaking the bank? Try skiing from a Sunday or a Monday to grab the quieter part of the week.
Bargain prices, slopes to yourself, any resort you fancy, and same après scene all add up to the perfect short ski break. 
Hotels, chalets and flights are often cheaper at the start of the week, so you may even save yourself a pretty penny on a ski weekend bargain.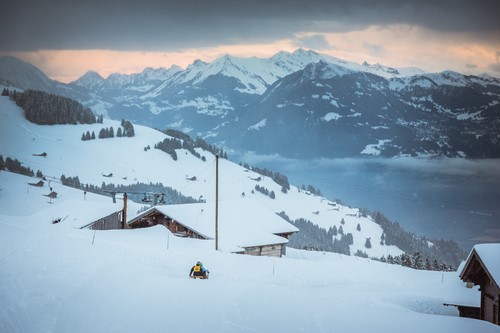 Short transfers (for ski weekends)
Make the most of your time on the mountain for a short duration. We've put together some guides to the nearest ski resorts to the most important airports. Spend less time travelling on your ski weekend.
- Nearest ski resorts to Geneva airport
- Nearest ski resorts to Innsbruck airport
- Nearest ski resorts to Salzburg airport
- Nearest ski resorts to Zurich airport
- Nearest ski resorts to Lyon airport
- Nearest ski resorts to Munich airport
- Nearest ski resorts to Grenoble airport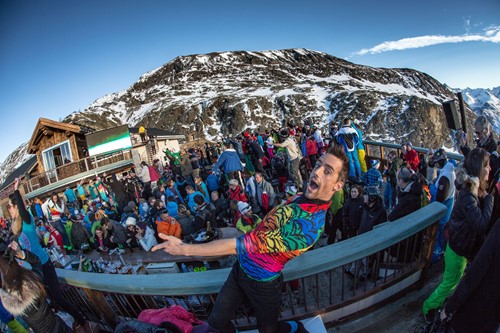 Luxury ski weekends
From mountain top festivals, dog sled tours and relaxing spa days to finding the freshest snowfalls, it's all part of luxury ski breaks in Europe.
Your idea of luxury may be vastly different from someone else's, so we've put together the best places to go for each particular style of luxury ski break.
Whether it's a long weekend skiing, sumptuous spas or the very best booze on the mountains we've got the short ski break for you.
Huge ski areas
If you're looking to rack up the miles from dawn till dusk on your next ski weekend then look no further. We feature the largest ski areas in the world. There's no need to ever ski the same slope twice in these epic ski resorts.
For more skiing than you could ever accomplish in a ski weekend, these are the best ski resorts in Europe.
Or, if it's height you're after, we've put together a list of the highest ski resorts in Europe as well.
Ski chalets for flexible durations
Looking for a short break chalet holiday?
Wherever you see the flexiski operated stamp of approval it means the chalet in question is operated by our very own staff. You'll get the excellent service you receive before your holiday, throughout your stay in resort. You can book our ski-in, ski-out Chalet Renard Blanc in Avoriaz on a room by room or sole occupancy basis for a short break, ski weekend or longer.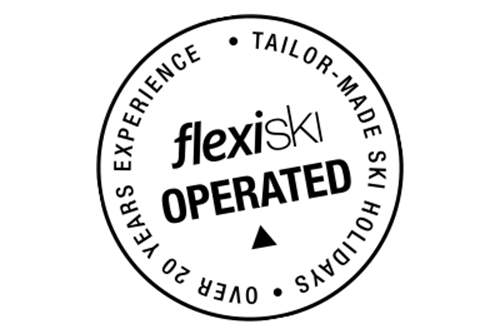 Ski weekend and short ski break resorts
We've hand-selected a few of our favourite destinations, easy access, wonderful skiing and a great choice of flexible accommodation, giving you the best chance to find the right hotel or chalet for your short ski break in Europe.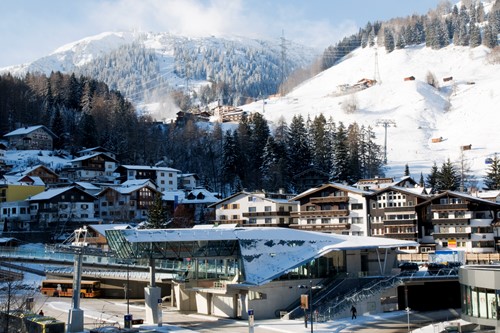 Ski weekends Austria:
ST ANTON
With a transfer time of just 1 hour and daily flights from London to Innsbruck or Zurich, getting to the Austrian resort of St Anton couldn't be easier.
Add to that its location in the heart of the Arlberg, state-of-the-art lift systems, incredibly vast terrain (now linked with Lech and Zurs) and a reputation for raucous après-ski, ski weekends in St Anton are hard to beat.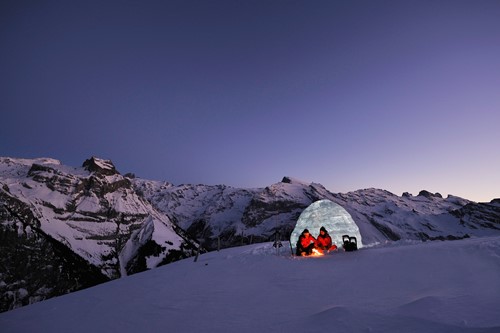 Ski weekends Switzerland:
ENGELBERG
An hour and a half transfer from Zurich and with decent train links, Engelberg is one of the easiest resorts for short break skiing. It simply doesn't have the recognition the ski area deserves.
Guaranteed snow on its glacial slopes, there's a beginner mountain, 2,000m of vertical and a 12km run back to town. Countless off-piste routes, a town centred around a Benedictine monastery and rotating cable car taking you above the stunning glacial crevasses.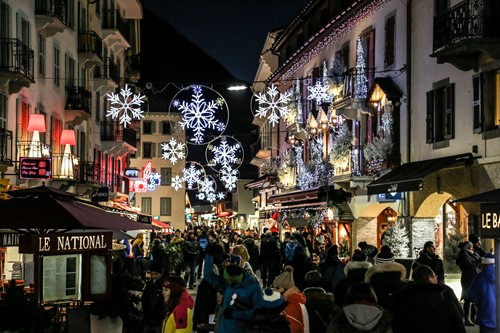 Ski weekends France:
CHAMONIX
Ski weekends in Chamonix are epic. Dwarfed by rugged cliffs and the groaning glaciers of the Mont Blanc Massif, the town is a vibrant cosmopolitan affair sprawling down the pedestrianised streets and packed with restaurants, shops and bars to explore. 
Skiing is split between numerous exciting areas; long tree-lined runs, glacial descents, gentle sunny slopes meandering through the sunshine and couloirs requiring nerves of steel. Plus it's all only an hour from Geneva airport.
Stay at the 4* Hotel Alpina in the centre of Chamonix, with newly renovated areas as well as a panoramic restaurant/bar.
Where should you stay for your ski weekend or short ski break?
This is a small selection of our most popular short break ski hotels in Europe. They may be the most flexible hotel we've found in a particular ski resort or it could just be that our guests have had wonderful times here. Either way, they're definitely worth checking out if you're searching for a little inspiration.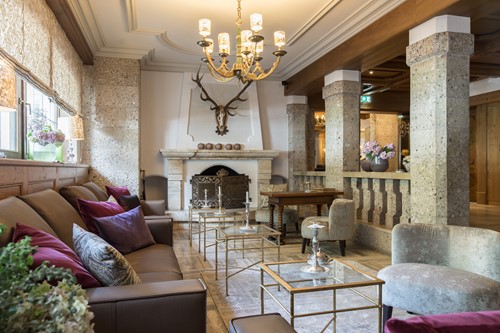 Elisabeth Hotel
Mayrhofen, Austria
The Elisabeth Hotel came onto our radar in the 2016/17 winter season and swiftly asserted itself as one of our most loved short break hotels.
It's no good if you have little ones as it's an adult only hotel but it sure does pack a luxurious punch.
Less than a minute to the resort centre and with a ski bus stop right outside. Its convenience is cemented by a 60 minute transfer, yet its the sleek style, service and spa that make the hotel really stand out.
The 17m indoor pool area is delicious, the 1,400m2 Elisense Spa is pure relaxation and the modern rooms make it all too easy to lie in way past first lifts.
Though you won't want to miss the breakfasts here.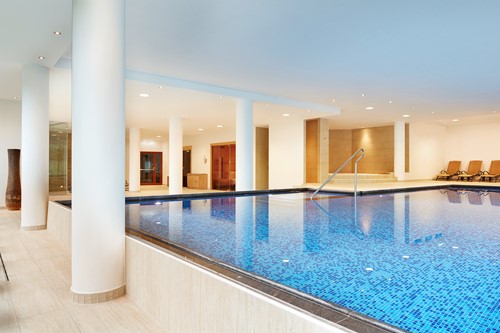 Hotel Das Alpenhaus
Kaprun, Austria
Centrally located making exploring Kaprun's offerings a doddle, it was new to flexiski for the 2017/18 winter season and now a firm favourite.
The hotel gives great access not only to Kaprun glacier (by a brand new gondola, 2019/20) but to the local Maiskogel ski area 5 minutes up the road, and Zell am See is a short bus ride away.
The modern wellness area is split over two levels with its vast pool on the upper level and the six sauna options down below - relaxing is not optional here.
An overall design that is incredibly comfortable from the bar area to the bedrooms and a price that won't empty the purse makes this a short ski break stalwart in our eyes.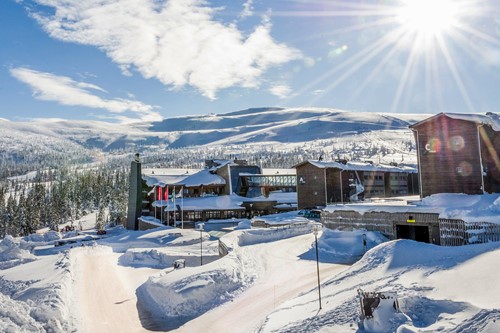 Radisson Blu Mountain Resort & Residence
Trysil, Norway
Skiing in Norway is certainly a changeup to French or Austrian skiing. Most of us, at flexiski, have now been out to Trysil and have unanimously loved it.
Miles of mellow tree-lined skiing to enjoy.
The Mountain Resort is on the slopes so you can ski to and from it on runs accessible to all levels.
The whole ambience is mellow and great for friends or families - you have a wide choice of restaurants, even a bakery.
Spa, indoor and outdoor pools and hot tubs with great views of the mountains. There are saunas, a gym, children's play area and a rental shop on site.
Spectacular views over the forests never get old, it's a real mountain retreat.
Additional short ski break details:
Ski extras
We can organise accommodation in chalets, hotels or apartments and add in any of the following extras:
Scheduled or budget flights
Private, shared or train transfers
Car hire
Lift passes
Ski/snowboard equipment hire
Group or private ski/snowboard lessons
Non-ski activities e.g. tobogganing or dog sledding
Ski activities e.g. heli-skiing or cat-skiing
Whether you fancy a quiet weekend away, dancing on the tables whilst the sun goes down, packing in as many miles on the pistes as possible or simply getting your first ever taste of skiing, we can certainly help. We'll do the legwork so you can focus on the skiing. We specialise in creating ski weekends to remember.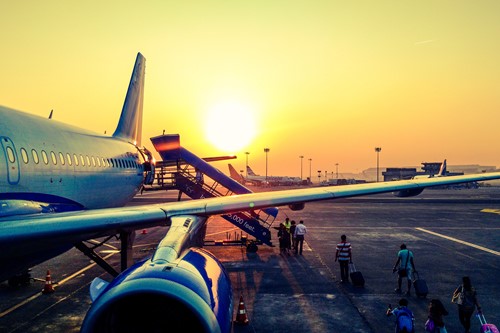 Complete flexibility
The dates and duration of your holiday are completely flexible. A quick three-night getaway or a more leisurely five-day ski break, just let us know your ideal duration. We're not fixed to a Thursday to Monday weekend either, you choose your departure day as well as when you want to come back, our specialists will be on hand to offer advice if you're unsure.
Events in the mountains
Having a few days on the mountains is the perfect way to experience some of the best events cropping up in the ski world each year. Whether you fancy live music at 2,320 metres at Ischgl's Top of the Mountain Concerts, scaring yourself silly when the Krampus Devil's roam the streets of St Anton for Krampalar Lauf or perhaps it's a real belly tickler at Mayrhofen's Altitude Comedy Fest you're after; a short ski break could be just the ticket.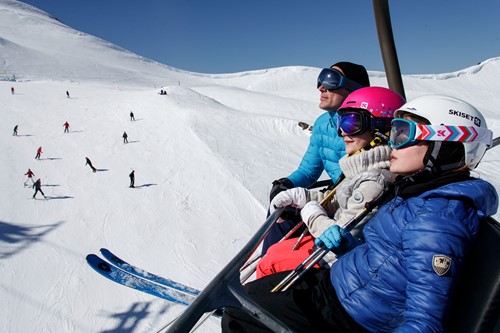 Why take a short weekend ski break?
To fall in love with skiing again. It's all that we love about skiing without having to be away for a full week.
Fly after work on a Wednesday, you can be in a ski resort in time to grab a bite for dinner and get straight on the slopes in the morning for 4 full days skiing before a late flight home Sunday evening and back to work as usual on Monday.
You could be in Chamonix, beer in hand, in less time than it takes to watch Peter Jackson's The Fellowship of the Ring. Wednesdays don't have to be hump days.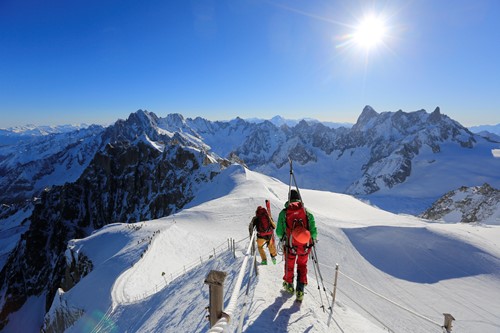 Skiing for the first time?
Ski weekends in Europe can be a great way to try skiing for the first time. If you hate the sport your not stuck with it for a full week, enjoy a couple of days in the beautiful snowy mountains sampling the spas and bars before heading home - you gave it your best shot.
And if you love it, you'll have had an incredible few days and won't have used up many holiday days so you can always go again later in the season. Check out our Marketing manager's 10 things she wished she had known before her first day on the mountains.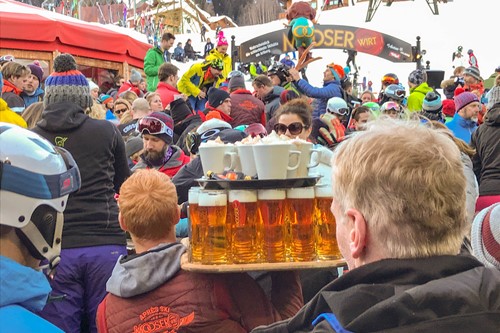 Short ski breaks over New Year
Champaign breakfast followed by a spot of skiing, that's one way to kick off the New Year in style. This year (2022/23) New Year's Eve falls on a Saturday and we can find you some great hotel accommodation.
Resorts such as Chamonix in France or Engleberg in Switzerland work really well over this period.
After all that, you may be wondering how much a ski weekend may set you back?
Take a look at our example prices to get an insight into where you can go and what it'll set you back.
Just give us a call on 01962 587777 to speak to a ski specialist or enquire online and we'll get back in touch with you.