The 6 Closest Ski Resorts To Innsbruck Airport
It's time to look at some of Austria's ski resorts with the shortest transfers from Innsbruck airport. Austria itself has a reputation for some seriously lively après ski, putting it firmly in the minds of many looking for a short ski break. The après tends to kick off well before the lifts close so you can party in the afternoons sunshine before heading into town for dinner and an early night to sleep off the booze before the next days skiing.
To get as much time on the mountains (and in the bars) as possible, short transfers to the ski resort can make all the difference and give you precious extra hours on the pistes. Flying into Innsbruck, you're immediately in the Alpes, there may even be snow lining the runway when you land. But which ski resorts are closest to Innsbruck and will get you from plane to piste in under 90 minutes?
Our ski specialists are always on hand to offer you the best advice - so if you've already booked flights and are looking for accommodation or just want to speak to someone about your options, we recommend giving us a call on 01962 587777 or sending us an enquiry online.
Skiing near Innsbruck
Innsbruck airport is tiny making it super quick to get through. No messing about when it comes to customs or baggage claim. The downside is flight times can be limited. Early morning flights will get you skiing in the afternoon but the return flights are early afternoon at the latest which makes skiing on your departure days pretty pointless. You'd have to get the longer transfer to Zurich if you were dead set on this. Below we look at the closest ski resorts to Innsbruck airport based on the average travel time for our most popular transfer days and times (Wednesday 10am and Sunday 11.30am). Aka which resorts are close enough to Innsbruck to be able to ski by lunchtime on the arrival day of your ski break?
Our 6 closest ski resorts to Innsbruck airport: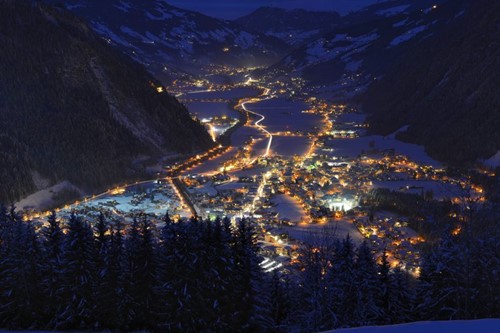 High altitude skiing and a lively après scene make Mayrhofen in Austria a perennial favourite for both beginner and experienced skiers alike. The one central street is packed full of bars and restaurants for all ages.
Best for - a variety of skiing, whilst the local slopes are 134km the whole Zillertal valley is included on the lift pass, that's 489km including the Hintertux glacier.
Stay at the adult only 4* Elisabeth Hotel, a relaxing spa hotel close to Innsbruck airport.
Transfer time - 1hr
Resort height - 630m
Highest point - 3,250m
Ski area - 489km
3 day lift pass - £134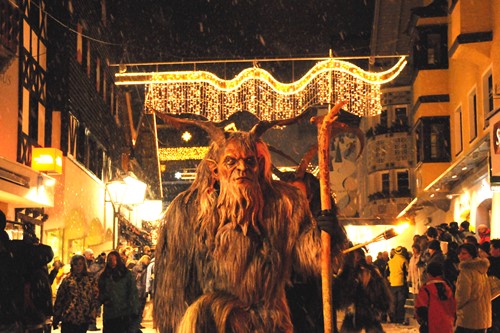 The après capital of Austria, you have an extensive ski area now linked with Lech and Zurs and world renowned slope-side party venues in the Krazy Kangaruh and the Moosewirt. It won't be a quiet ski break.
Best for - challenging skiing and dancing on tables.
Stay at the social and centrally located Chalet Amalien Haus.
Transfer time - 1hr 15mins
Resort height - 1,305m
Highest point - 2,650m
Ski area - 340km
3 day lift pass - £145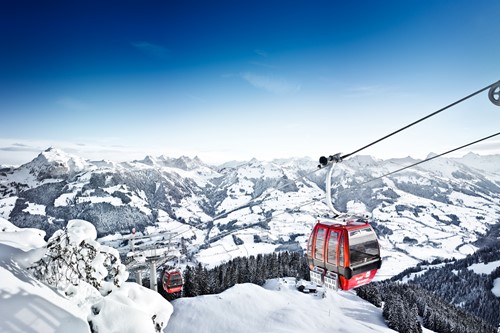 Full of character, Kitzbuhel's pedestrianised, medieval centre is awash with pastel colours. Arguably the most beautiful ski town in Europe. An intermediate haven yet the Hahnenkam will test even the most experienced skiers. This stunning ski resort is food, party and spa heaven and close to Innsbruck airport.
Best for - intermediate skiing and for those who take comfort seriously.
Stay at the central 4* Hotel Kitzhof, you can't not love it.
Transfer time - 1hr 20mins
Resort height - 760m
Highest point - 2,000m
Ski area - 179km
3 day lift pass - £143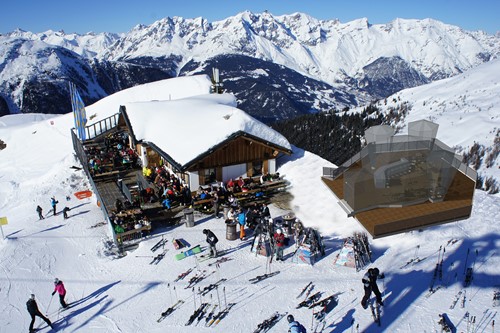 Famed for its Top of the Mountain concerts, Ischgl is a snow sure ski resort with a high-speed lift system giving you maximum time on the slopes. The après crowd tends to be slightly older but that doesn't stop the party starting at half three and continuing to the early hours.
Best for - season opening and closing parties that definitely go off with a bang.
Stay at the 4* Hotel Yscla for some gastronomic delights.
Transfer time - 1hr 20mins
Resort height - 1,400m
Highest point - 2,864m
Ski area - 238km
3 day lift pass - £136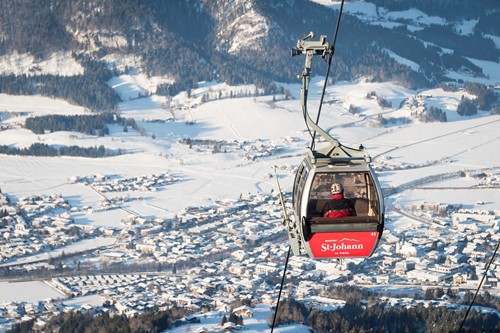 Reliable snow cover and North facing slopes create a much loved ski resort close to Innsbruck airport. And 80% of the slopes in St Johann are covered by snow cannon. The ski resort itself has 8,500 year-round residents, a quaint village with plenty going on. Kitzbuhel is 10 minutes down the road if you fancy a day (or night) trip.
Best for - cruisy slopes and mountain lunches
Stay at the ski in, gondola out 4* Alpenhotel Kaiserfels
Transfer time - 1hr 25mins
Resort height - 670m
Highest point - 1,604m
Ski area - 43km
3 day lift pass - £115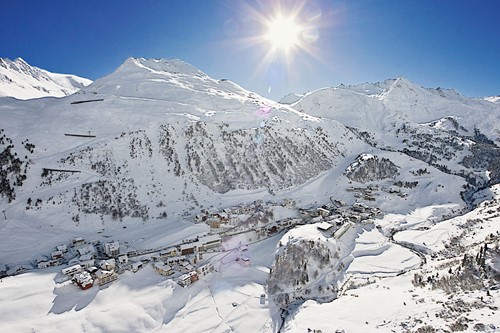 The diamond of the Alpes offers high altitude, snow-sure skiing on crowd-free slopes and a short transfer time from the airport. Linking with Hochgurgl you have a proficient modern lift system and glacial skiing. An intermediate skiers dream.
Best for - the most reliable snow conditions in Austria
Stay at the slopeside 4*S Hotel Alpina
Transfer time - 1hr 30mins
Resort height - 1,930m
Highest point - 3,080m
Ski area - 110km
3 day lift pass - £134
If you fancy any of our ski resorts near Innsbruck or simply want to find out more, give our ski specialists a call on 01962 587777. They can run through the best options for you and your dates.
Or, if you can't find what you're looking for above take a look at the beautiful ski resorts around Salzburg.
With these 6 ski resorts near Innsbruck airport, you could be ditching the office for the mountains in no time at all: