The 6 Closest Ski Resorts To Geneva Airport
If you're looking for a quick getaway to the slopes, a ski weekend can be the perfect solution. But, in order for you to make the most of your time in the mountains, it's important to get to the ski slopes as quickly as possible. Short airport transfers become a necessity if you want to ski on your arrival and departure days. Geneva is by far the most accessible airport in Europe for ski holidays. Hundreds of flights each day depart not only from the major London airports but smaller regional airports as well, including flights from Scotland and Ireland. This makes jetting off on a short ski break near Geneva simple, no matter where you reside.
We're taking a look at which of our ski resorts can get you from plane to piste in the quickest time possible. In other words, here are the closest ski resorts to Geneva airport. We're basing the transfer times on our most common transfer days so you can get an idea of just how quickly you may be able to start skiing for your next weekend ski trip. 
Booked your flights and looking for great ski accommodation? Get in touch! Call us on 01962 587777.
Our 6 closest ski resorts to Geneva airport: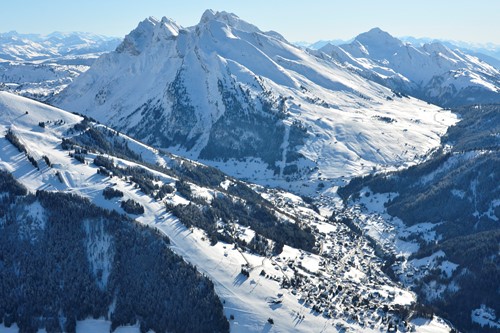 One of the prettiest ski villages in France, La Clusaz is centred around a 200-year-old Savoyard church with surprisingly bustling streets branching off it. The slopes are full of trees and extremely varied and the aprés has a good live music scene. 
Best for - all level tree skiing and a traditional village
Stay at the chalet style 4* Hotel Beauregard next to the piste
Transfer time - 1 hour
Resort height - 1,100m
Highest point - 2,477m
Ski area - 125km (linked area, 210km in wider area)
3 day lift pass - £107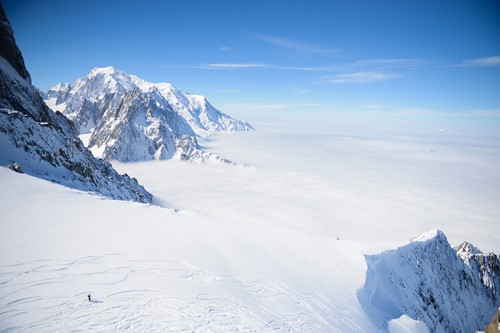 The capital of French mountaineering, this is a ski resort with a very cosmopolitan feel. Known for it's extensive off piste skiing and a penchant for fine dining with a buzzing town to go with it.
Best for - confident skiers and those looking for decent nightlife.
Stay at the newly refurbished 4* Refuge des Aiglons
Transfer time - 1 hour 10 minutes
Resort height - 1,035m
Highest point - 3,840m
Ski area - 115km
3 day lift pass - £137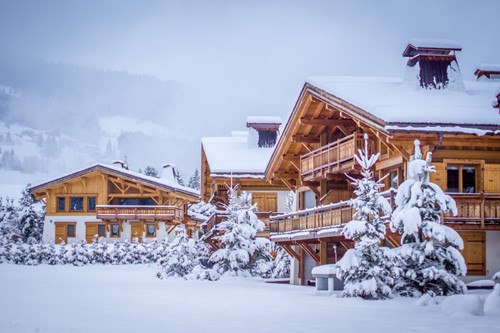 France's answer to St Moritz, it's full of old world charm, cruising slopes and wonderful views. Woodland lines the lower slopes and there's plenty of terrain to explore for beginners right through to expert skiers.
Best for - relaxed skiing, leisurely lunches and a charming town.
Stay at the slopeside 3* Royal Rochebrune
Transfer time - 1 hour 15 minutes
Resort height - 1,100m
Highest point - 2,355m
Ski area - 325km
3 day lift pass - £119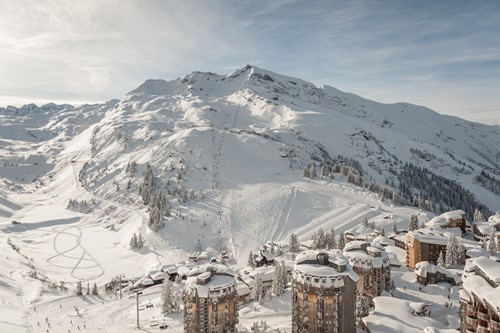 It simply works, the purpose built resort is almost entirely ski in, ski out. The car less village gives a relaxed atmosphere and the location means it has great access to the rest of the Portes du Soleil ski area.
Best for - convenience, high altitude and fantastic local slopes.
Stay at the ski in, ski out 5* Residence L'Amara
Transfer time - 1 hour 40 minutes
Resort height - 1,800m
Highest point - 2,275m
Ski area - 650km
3 day lift pass - £129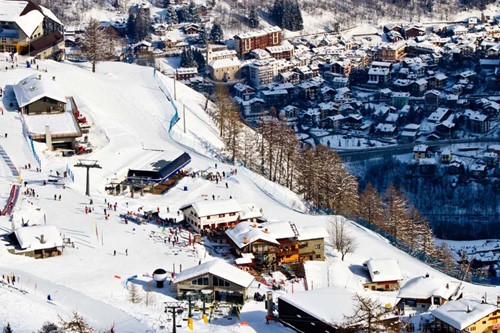 On the sunny side of Mont Blanc, in Italy, Courmayeur has a glamorous car free village centre lined with bars, cafés and restaurants. The food gets even better on the mountain, so the skiing starts to revolve around the long lunches. Enjoy a quaint ski break in this beautiful resort, with a short airport transfer from Geneva.
Best for - confident intermediate skiers with a love of food and wine.
Stay at the understated 4* Hotel Gran Baita
Transfer time - 1 hour 30 minutes
Resort height - 1,225m
Highest point - 2,755m
Ski area - 39km
3 day lift pass - £122
On the quieter side of the huge Portes du Soleil ski area, Champery gives you easy access to the 650 kilometres included on the lift pass. A quaint ski town with stunning views and beautiful food to match. There's a relaxed atmosphere around town and being able to lunch in France and dinner in Switzerland is certainly a novelty.
Best for - skiing across borders in a massive ski area
Stay at - the family-run 3* Hotel Suisse
Transfer time - 1 hour 45 minutes (by train)
Resort height - 1,037m
Highest point - 2,275m
Ski area - 650km
3 day lift pass - £129
Geneva ski transfers
Geneva, being a major international airport, has countless transfer options and companies that operate to the various ski resorts accessible from here. 
Transfer options with flexiski:
- Private cars/vans to take you and your party to your chosen ski resort
- Shared transfers mean you may have to wait a little longer for other people to join you on the transfer but they are noticeably cheaper. Especially when travelling in ones and twos. The shared transfers we use group flights so you won't be waiting hours for people to arrive
- Car hire is a great option if you're confident driving abroad. We can book it for you as well as parking at your destination. no waiting for anywhere else and no need to use resort buses once you get there - unless you want to of course
Ski trains from Geneva airport
There is a train station at Geneva airport, however, the only resort it services is Champery in Switzerland. The train to Champery takes around 1 hour 45 minutes including one train change.
Chamonix does have a train station in the resort centre but there is no easy link to Geneva. It takes three times longer and is far more expensive than shared transfers.
Train links are good if you want to get to Zermatt in Switzerland for example but it's a hefty journey taking hours.
Ski transfer costs
La Clusaz
Private - £234*
Chamonix
Shared - £38pp
Private - £209*
Megeve
Shared - £43pp
Private - £209*
Champery
Train - £53
Avoriaz
Shared - £57pp
Private - £246*
Courmayeur
Private - £283*
4-day car hire
around £180*
All transfer prices are approximated and one way (for return transfers you need to double these prices) and those marked with * are based on two people travelling, prices may increase if larger vehicles are required.
All prices on this page were correct at time of publishing this article, but are subject to change at any time.
If you want to find out more or if you have particular dates in mind give our ski specialists a call on 01962 587777 and they'll be able to recommend the best resorts for you and find hotels, chalets or apartments available when you want to go.