Once flexiski, always flexiski.
CORPORATE ADDRESS: Flexiski, DST House, St Mark's Hill, Surbiton, KT6 4BH, UK
EMAIL: marketing@flexiski.com
2016/2017 SEASON
For the end of the 2016/2017 season, we created this infographic to show a few not-so-serious statistics as to how the season went as a whole. Snowy, boozy and with plenty of ski breaks it seems.
ps. the wine drinking refers to the chalet wine - just in case you were wondering.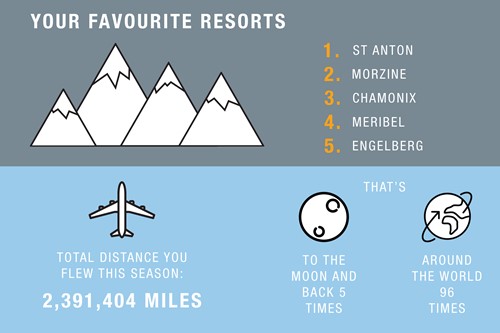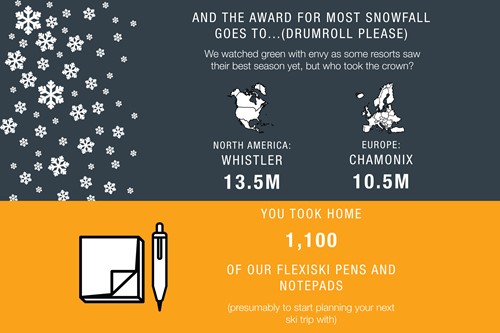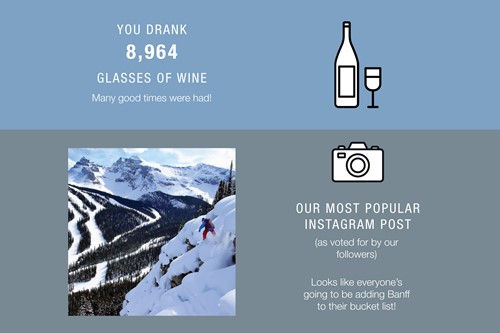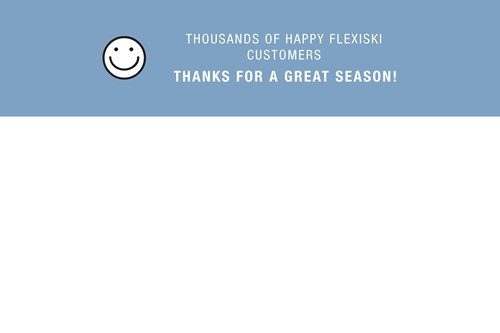 AWARDS
We were delighted to be awarded the Bronze award in the British Travel Awards 2016 for the 'Best ski & winter sports holiday company' in the 'small' category. Thank you to everyone who voted for us and fingers crossed for next year.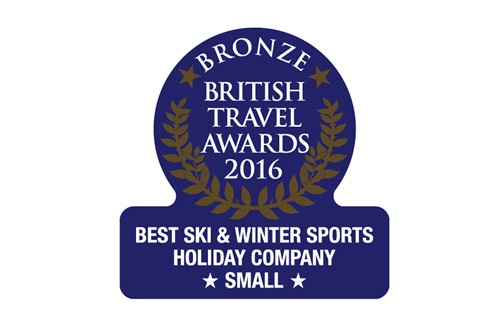 Newsletter signup
Keep up to date with all the latest flexiski news