6 Ski Resorts With The Shortest Transfers
Short breaks and ski weekends form the vast majority of our European ski holiday sales. We tailor make your ski trips for any duration and with any departure date you need and having a short transfer is ideal. For just a few days on the mountain, rumour has it, people want to make the most of their time off work. And the best way to do that is to get skiing on your arrival and departure days - look for ski resorts with short transfers to help. An early flight out and a late flight back coupled with a short airport transfer to your ski resort gives you as much ski time as your legs can manage.
Our ski specialists are always on hand to offer you the best advice - so if you've already booked flights and are looking for accommodation or just want to speak to someone about your options, we recommend giving us a call on 01962 587777 or sending us an enquiry online.
Ski resorts with short transfers
We have a number of ski resorts with a 1 hour 30 minute or shorter transfer time from the airport to the ski slopes, and many more that aren't much longer. But, which are the very shortest transfers? Which resorts will have you on the slopes almost as soon as you touch down? Here are our 5 ski resorts with the shortest transfers to date.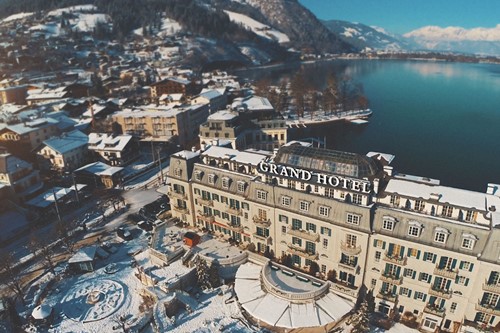 1. ZELL AM SEE - flying into Salzberg
It surprised me that Zell am See has a shorter airport transfer than Morzine. Only by 6 minutes, but quicker is quicker (1 hour and 17 minutes). Fantastic scenery, right on the lake which will freeze over in a good winter. The skiing is on an unusual horseshoe-shaped mountain and Kitzsteinhorn Glacier is included on the lift pass - a short shuttle ride up the road.
Best for - Beautiful scenery, right on the lake, there are very few ski resorts that can rival it. The skiing is generally mellow, there's a glacier just up the road (free buses to get there) and the town is buzzing.
Stay at the Boutique Hotel Steinerwirt 1493, one of our beautiful ski hotels in Austria, to be in the centre of town and just 200m from the lifts.
Transfer time - 1 hour 17 minutes
Resort height - 755m
Highest point - 3,030m
Ski area - 138km
3 days lift pass - £150pp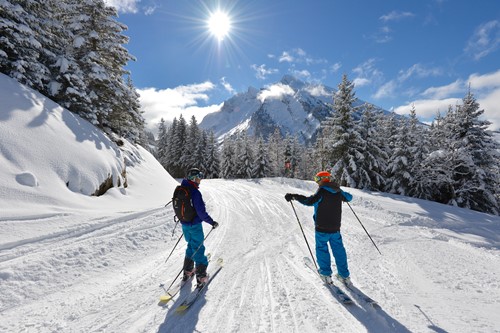 2.
 

LA CLUSAZ - flying into Geneva

Our closest resort to any airport (bar regional only ones in North Americal). And it just so happens to be one of the prettiest ski villages in France. La Clusaz has a 200-year-old Savoyard church at its midst and a surprisingly lively town surrounding it. The slopes are beautifully tree-lined with extremely varied skiing and a good live music après scene.

Best for - All levels of tree skiing, a beautiful village centred around the historic church and a very French vibe; it will actually feel like you're in France here.

Stay at the traditional village at the chalet style 4* Hotel Beauregard to be right next to the piste.
Transfer time - 1 hour
Resort height - 1,100m
Highest point - 2,477m
Ski area - 125km
3 days lift pass - £103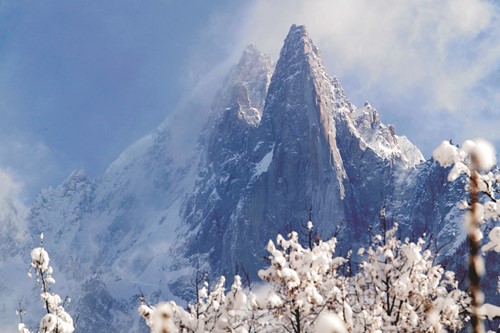 3. CHAMONIX - flying into Geneva
All year round mountain enthusiasts' mecca has all the winter sports prestige you could possibly hope for and a transfer time to suit our impatience to get on the slopes. To get to the stunning French ski resort Chamonix, you will have to catch a bus to the slopes once in town but it hardly makes a difference when it's just 1 hour 13 minutes from the airport.
Best for - Challenging skiing including world-class off-piste routes as well as a lively and large year-round town.
Stay at 4* Le Refuge des Aiglons with in-house ski hire shop and bus stop outside the front door - no faff once you're in resort.
Transfer time - 1 hour 13 minutes
Resort height - 1,035m
Highest point - 3,840m
Ski area - 115km
3 days lift pass - £144pp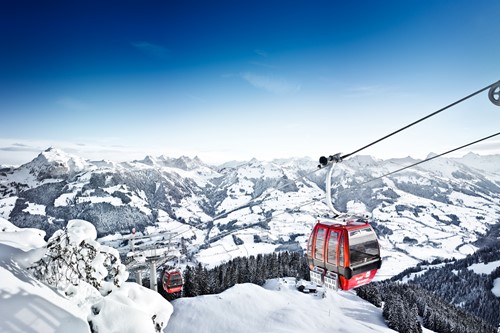 4. KITZBUHEL - flying into Salzburg (or Innsbruck)
Kitzbuhel in Austria has some serious ski pedigree and being just 1 hour 13 minutes from Salzburg airport (or two minutes slower from Innsbruck) it's a very tempting short ski break option. Fantastic ski area, gorgeous town and a rich history, you're not wrong in thinking this must come with a price tag - yet you can still grab a bargain in resort. We found a beer for €3.75 and noodle soup for €2.80 at the Huberbrau Stuberl in the town centre - hardly bank busting.
Best for - Some of the best runs in the world, plus intermediate heaven with a pastel coloured cobbled town to boot.
Stay at the central 4*S Hotel Kitzhof for some serious sumptuousness, you're 500m from the lifts and even closer to the town centre.
Transfer time - 1 hour 13 minutes
Resort height - 760m
Highest point - 2,000m
Ski area - 179km
3 days lift pass - £120pp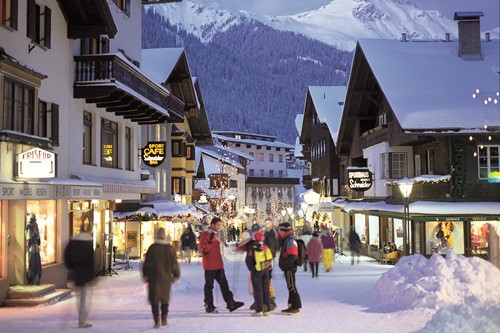 5. ST ANTON - flying into Innsbruck
Whether you want to get there in the quickest time possible with a private transfer (1 hour and 11 minutes) or take the slightly slower train option, you'll be in St Anton, Austria in no time. You'll have hours on the slopes before the draw of the après scene has you dancing on tables and throwing back the Jägermeister before dinner.
Best for - Après ski, the town is one big party - on and off the slopes. The ski area is extensive and highly varied.
Stay at the Chalet Amalien Haus for a fantastic town centre location. 
Transfer time - 1 hour 11 minutes
Resort height - 1,305m
Highest point - 2,650m
Ski area - 340km
3 days lift pass - £152pp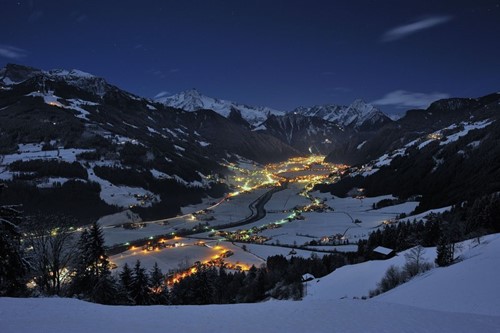 6. MAYRHOFEN - flying into Innsbruck
Mayrhofen, Austrian is a surprisingly short transfer of just 1 hour and 3 minutes when the traffic's good. Fantastic skiing as well as après all night. It was our 6th most popular ski resort last year and we're putting money on it climbing that ladder this season.
Best for - A great mix, not only piste types but people enjoying the lively après as well, a big ole' friendly gathering.
Stay at the 4* Elisabeth Hotel to enjoy a wonderful ski holiday in Austria; close to the lifts, it's a 600m walk to the Penkenbahn.
Transfer time - 1 hour 3 minutes
Resort height - 630m
Highest point - 3,250m
Ski area - 134km
3 days lift pass - £146pp
If you want to find out more or if you have particular dates in mind give our ski specialists a call on 01962 587777 and they'll be able to recommend the best resorts for you and find hotels, chalets or apartments available when you want to go.
With these 7 ski resorts with the shortest transfer times available, you could be ditching the office for the mountains this weekend: