Short Ski Breaks Flying From Edinburgh
Looking for a short ski break flying from Edinburgh?
Want a few days skiing and flying from Edinburgh? Here we're looking at the best ski resorts when flying from UK airports outside of London. Which ski resorts are best for a ski weekend when flying from Edinburgh? Can I fly on any day of the week? All your Edinburgh skiing questions answered.
What are the flight routes from Edinburgh?
Major international airports:
to

 

Geneva

 

- direct flights every day
to Venice

 

- direct flights every day except Tuesdays and Saturdays
to

 

Zurich

 

- direct flights on Fridays and Mondays
to Munich

 

- direct flights most days throughout winter
Smaller regional airports*
Edinburgh to Geneva
You can get to Geneva from Edinburgh on any day of the week. There's generally a couple of choices for times so you have some decent options. Easyjet flies this route all winter long. The scarcest day for flights tends to be Tuesdays for some reason where you're limited to a single flight.
Edinburgh to Venice
You can fly direct from Edinburgh to Venice almost daily (not Tuesdays or Saturdays). The only trouble is the flights tend to be afternoon flights from Edinburgh to Venice and the return flights are in the mornings which is fine to get to and from the airport but you won't be able to ski on your transfer days. 
Edinburgh to Zurich
You can fly to Zurich on Mondays and Fridays though there is only one Swiss flight a day. Friday to Monday works slightly better as a ski weekend with flight times being around midday.
Edinburgh to Munich
EasyJet flies between these airports on most days during the winter season. However, in January the service is restricted to Fridays and Sundays, Lufthansa picks up flights on Tuesdays and Saturdays as well though the times aren't as good as the Easyjet flights.
Edinburgh to Oslo
You can fly from Edinburgh to Oslo on any day of the week throughout winter. However, The return flights are morning flights meaning you'd have to spend at least a night in Oslo after skiing (mini city break and a ski holiday!). The only day with a later flight back is a Sunday with a flight around 8pm giving you ample time to get there from any of our Norwegian ski resorts.
What does this mean for short ski breaks and ski weekends flying from Edinburgh?
Edinburgh is a pretty handy airport for short ski breaks with decent flights to most of the major European ski airports. You will struggle for flights to the smaller regional airports but there are plenty of options open to you without these.
The Friday to Monday flights into Zurich opens up some great options in Switzerland and Austria, whilst Geneva flights let you ski pretty much anywhere in France. You may have to compromise skiing on your travelling days but that's a small price to pay and getting into resort and getting organised can often lead to a much more enjoyable few days than rushing straight out to the slopes on arrival.
Here are a few suggestions for short ski breaks in Europe when flying from Edinburgh: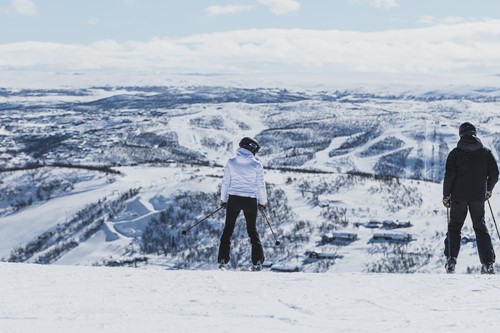 Geilo - Norway
Best for - post-ski activities such as dog sledding or an introduction into cross-country skiing. An incredibly family-friendly resort offering an authentic Norwegian experience from the bakery to cheese making.
Fly into Oslo - a 3.5 hour train to resort or three hours if you hire a car. A very scenic journey makes up for the long transfer.
Stay at - the Forest Cabins in the woods with log burners and private saunas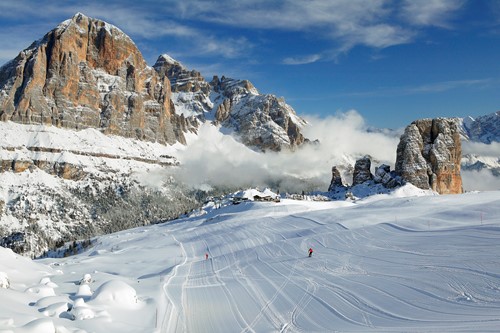 Cortina - Italy
Best for - stunning scenery, surrounding mountains tinged pink at dawn and dusk. Plus the town is full of amazing wine bars and great food. One wine bar has fridges allowing you to try incredibly expensive wines by the glass.
Fly into Venice - 2 hours transfer to resort (private transfer or car hire).
Stay at - 4* Hotel Cortina to be right in the centre of town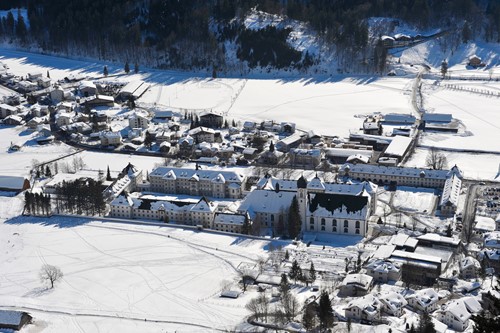 Engelberg - Switzerland
Best for - weekend skiing and snow-sure slopes. Consistently has one of the deepest snow bases in the world, Engelberg has become a free-riding (off-piste) mecca. But there's plenty for all levels.
Fly into Zurich - a 2 hour train journey or you can get there in 1 hour 30 minutes by road (private transfer or car hire).
Stay at - the Trubsee Alpine Lodge up on the mountain with ski in, ski out access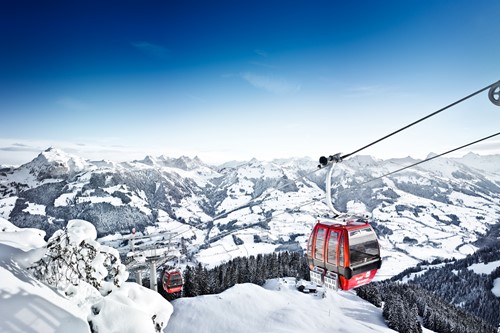 Kitzbuhel - Austria
Best for - beautiful ski town and impressive skiing. The resorts ski heritage second to none, you're in for a classy ski break if you head for Kitzbuhel.
Fly into Munich - a 1 hour 30 minute transfer to resort (private transfer or car hire)
Stay at - 4* Hotel Kitzhof to make your ski break incredibly classy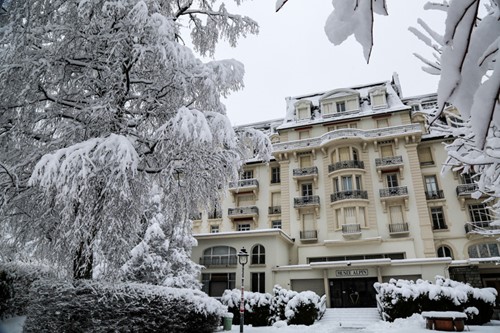 Chamonix - France
Best for - a city break within a ski holiday. The town of Chamonix is vibrant, varied and full of life, you could easily spend a weekend here without even skiing. The fact that the skiing is world class is a bonus.
Fly into Geneva - a 1 hour transfer to resort (private and shared transfer or car hire)
Stay at - the Loft at 272 a penthouse catered chalet in the centre of town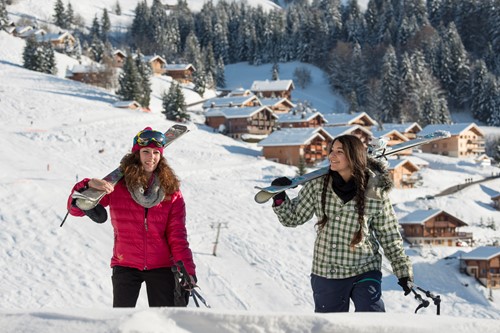 La Clusaz - France
Best for - a traditional feel, the resort feels far more French than most of the big name resort in France. A pretty village with a lovely central square around the church. Plus there are five mountains within the ski area.
Fly into Geneva - a 1 hour transfer to resort (private and shared transfers or car hire)
Stay at - 4* Hotel Beauregard for instant access to the slopes at the top of the town
What does a ski weekend cost when flying from Edinburgh?
All of our website pricing examples are based around flying from London, to get an accurate price from Edinburgh it's best to give our ski specialists a call and they can but a quick quote together for you. On the whole, the prices won't be drastically different, however, due to the more restricted flights and times it may be that the example dates and durations need to be altered slightly to fit with Edinburgh flights which may increase the cost.
You can use the website pricing as a rough guide but make sure you speak to us to get an accurate price before getting too excited about your next trip to the mountains. Take a look at our offers and guide pricing to see more.