The 5 Best Resorts For Intermediate Skiing
We go skiing for all kinds of different reasons. I go as it makes me smile a LOT, my dad goes just for the après and food (he's frightened of the actual skiing part but still loves going). It's a little thing, he probably won't appreciate my sharing, to show that a ski break is certainly not the same for everyone. And it shouldn't be, one size fits all rarely works on a ski holiday. So rather than write about the best places to ski I thought I'd share some of the best spots for intermediate exploring. Those who, like me, are confident on most runs and simply want to take a good look about during our ski days. Cruise around on reds and blues without a care in the world and quite probably a long tasty lunch thrown in.
MEGEVE

With fantastic progression terrain, Megeve offers a blue/red cruising dream. Plenty of piste below the tree line makes skiing fantastic in all conditions and when the sun comes out the scenery becomes breathtaking. There are fantastic ski schools as well if you fancy touching up on your technique. I'd highly recommend Mont d'Arbois to explore and don't miss the fantastic mountain hut tucked away in the trees, La Raviere. Blink and you'll miss it. Booking is necessary in order to sample it's rustic Alsace delights.

Discover Megeve ski and snowboard breaks.
TIGNES

High, snowsure and with a large ski area it's not hard to see why so many people are drawn to Tignes each year. The snow is nearly always in great condition and there's plenty of wide, cruisey pistes for exploring to your heart's content. Even the resort runs are intermediate friendly with a much gentler pitch than neighbouring Val d'Isere's often icy back-to-town pistes. The buildings may not be the prettiest but on a clear blue day, they pale into insignificance when the beauty of the valley shines through.

Discover Tignes ski and snowboard breaks.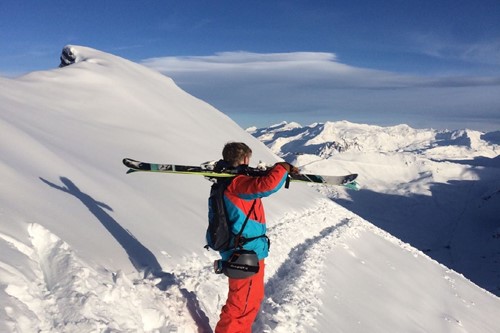 ST ANTON

The spiritual home of après offer vast terrain served by a state-of-the-art lift system. For the 16/17 season, they've finally linked St Anton with Lech and Zurs creating the largest linked area in Austria. here are some fantastic runs across the region and the wine cellar at the Hospiz Alm in St Christoph boasts the largest collection of wines in special large bottles in the world. Don't miss the slide down to the toilets, no need to descend the treacherous steps in ski boots. Ski-wise the Rendl area is often overlooked and therefore provides some wonderfully quiet terrain to explore.

Discover St Anton ski and snowboard breaks.
MAYRHOFEN

There's plenty to enjoy in the local ski area including some runs that will really test your technique such as Harakiri, the steepest run in Austria. However an unreasonably steep pitched icy run doesn't sound like a jolly afternoon to me, the 63% of pistes that are classed as red, however, certainly do. And it's not just the local area, being part of the Zillertal Arena means there are plenty of other neighbouring slopes to explore, the Kaltenbach & Hochfugen ski area is fantastically quiet and accessible via the valley tram.

Discover Mayrhofen ski and snowboard breaks.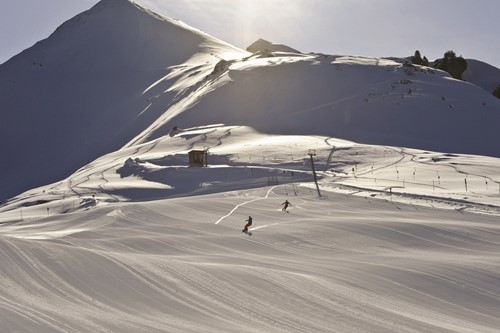 MORZINE

Part of the huge Portes du Soleil ski region, there are 650km of pistes crying out to be skied across two countries. Nip over to Champery for a traditional Valais melted cheese lunch in Switzerland before heading back to France for dinner. There's so many mountain pit stops you can grab hot chocolates as you please or keep cruising all day long - I'll let you decide how far your legs can take you.

Discover Morzine ski and snowboard breaks.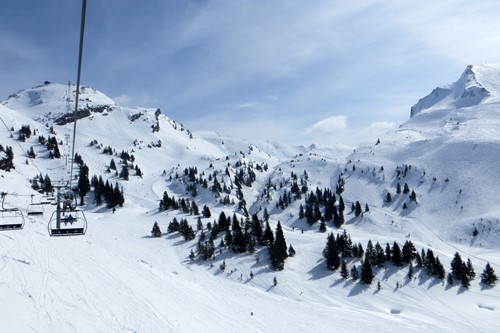 So there you have it, not quite an exhaustive list as there are plenty more suitable resorts for intermediate explorers than above are some of the resorts that can offer you something more than simply miles on the clock. Whether it be the fantastic food, divine views or an extremely lively après buzz, these are the resorts I'd love to keep exploring.
Have a look at our last minute offers if you fancy getting some snow time to explore those pistes or enquire online.