Short Ski Breaks Flying From Dublin
Want a few days skiing and travelling from Dublin, here's everything you need to know. Where can you fly to from Dublin? Which are the best ski resorts to head to? Can I get to the mountains from Dublin on any day of the week? Are ski weekends even possible when flying from Ireland?
What are the flight routes from Dublin?
Major international airports:
to

 

Geneva

 

- direct flights every day
to Venice

 

- direct flights on Mondays, Fridays and Saturdays
to

 

Zurich

 

- direct flights every day
to Munich

 

- direct flights every day, numerous times a day
Smaller regional airports*
Flying into Geneva
Aer Lingus fly between Dublin and Geneva on a daily basis so you'll have no trouble grabbing a quick ski weekend at ski resorts accessible from Geneva. That pretty much opens up the whole or France as well as Courmayeur in Italy.
One thing to note would be due to the early return flights (Geneva back to Dublin at 10:30am) during the week you would have to opt for a private transfer making the overall trip slightly more expensive. You could save some money by hiring a car.
Sundays have later flights, around 2pm so shared transfers are possible then, perfect for a Wednesday/Thursday to Sunday weekend in the mountains.
Flying into Venice
A great option for skiing in Cortina or Selva Val Gardena. A Friday to Monday ski weekend works perfectly with the flights times available all winter long.
Flying into Zurich
Zurich is similar to Geneva in the sense that there are daily flights between Dublin and Zurich but they are morning flights. Great on the outbound but means you need a private transfer on the return leg. Though again there is a later flight on Sundays at around 8pm.
Flying into Lyon
The daily direct flights into Lyon are great times for a short ski break. The airport opens up resorts such as Alpe d'Huez or the Three Valleys (Courchevel, Meribel, Val Thorens) with a transfer around the two hour mark.
Flying into Oslo
Oslo gets a decent service from Dublin with flights every day bar Wednesdays and Saturdays. The only issue is that the return flights are early meaning you'll have to stay in Oslo for at least a night at the end of your ski trip (transfers won't get you there in time otherwise). You can ski any of our Norwegian resorts from Oslo.
It's a fantastic city and worth more than a single night in our eyes, why not tag a little city break onto the end of your ski holiday. It would be rude not to.
What does this mean for ski weekends or short ski breaks flying from Dublin?
You have a great choice for ski weekends flying from Dublin. The Lyon flights work particularly well meaning you have great access to skiing in France.
Austria is a little more tricky with no direct flights into Innsbruck and Salzburg only having Saturday flights. This makes Zurich or Munich your access point to Austria. These airports work fine with the flights but just mean the transfers are quite sizable. We're talking over three hours for Skiing in Austria.
Swiss resorts work well with the Zurich flights. Cortina in Italy works for a Friday to Monday ski weekend and you also have access to the whole of Norway.
Here are our top resorts for skiing from Dublin:
Short transfers from major ski airports: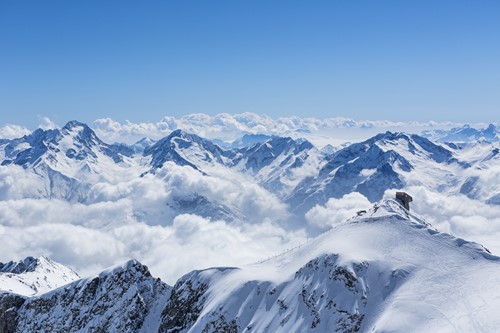 Alpe d'Huez - France
Best for - sunshine skiing and nightlife. The sunshine capital of skiing, with extensive slopes for all ski levels, lively apres and glacial heights.
Fly into Lyon - 2 hour 10 minute transfer to resort (private transfers or car hire).
Fly into Geneva - 3 hour transfers to resort (private transfers or car hire)
Huge ski area including one of the longest black runs in the world (16km Sarenne)
Reportedly 300 days of sunshine a year
Wonderful skiing for all ski levels across the whole area
Lively resort both on and off the mountain and busy late night venues
The resort town is a little split up and not the prettiest you will find
Ski area - 249km
Highest point - 3,300m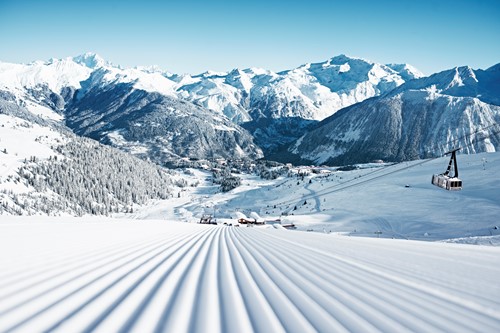 Courchevel - France
Best for - skiing. The last valley in the largest linked ski area in the world, Courchevel has incredible skiing for all abilities.
Fly into Lyon - 2 hour 15 minute transfer to resort (private transfers or car hire)
Fly into Geneva - 2 hour 30 minute transfer to resort (private and shared transfers or car hire)
Largest linked ski area in the world
Fine dining - ski resort with the most Michelin stars in the world (12 in 2018)
Family friendly, largest children's village ski area in France
Great non-skiing activities such as night tobogganing  and snowmobile sessions
Numerous village hubs with different atmospheres
Labelled a 'green' resort due to its environmentally friendly policies
Ski area - 600km
Highest point - 3,230m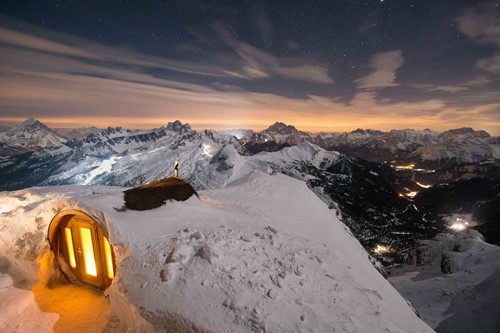 Cortina - Italy
Best for - looking good with a glass of wine. An Italian supermodel of a ski resort with two distinct landscapes either side of the village.
Fly into Venice - 2 hour transfer to resort (private transfers or car hire).
Stone church dominates the pedestrian piazza
Extensive shopping and designer boutiques
Quiet slopes as around 70% of visitors don't actually ski
44 mountains huts and restaurants - you're spoiled for choice
Aperitivo hour style apres - think wine and picky bits rather than huge beers and table dancing
Ski area -

 

120km

 

local area with links to the wider 1,200km Dolomiti Superski area
Highest point - 2,930m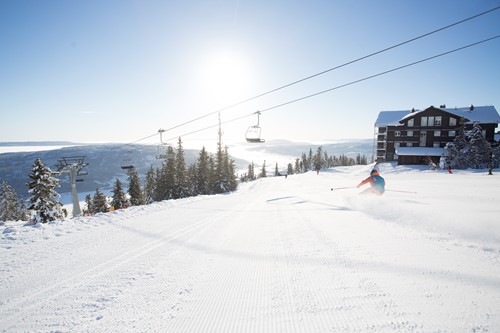 Norefjell - Norway
Best for - spas and slope-side skiing. A resort to get away from city life. Serenely quiet, relax into the award-winning spa halfway up the mountain each evening.
Fly into Oslo - 2 hour transfers to resort (private and shared transfers).
Wooded slopes and a very friendly ski area
Largest vertical drop in Norway from the mountain peak to the frozen Lake Kroderen below
Suitable for beginners and intermediates (plenty of off-piste for the more adventurous) families are particularly well looked after
Ski in, ski out accommodation
Award-winning, stunning spa
Climbing walls and roaring fires
Ski area - 25km
Highest point - 1,188m (northernly latitude means you don't need the height of the Alps for good snow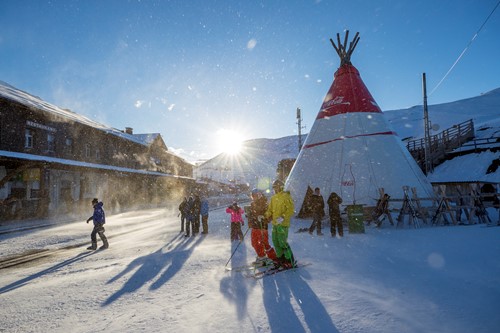 Grindelwald - Switzerland
Best for - mountain trains, the trains can even be used as a ski lift and there's the highest rail station in Europe to boot.
Fly into Zurich - 2 hour 40 minutes to resort by train
Stunning views of the Eiger from town
Great intermediate terrain on the main ski area
Smaller First area great for beginners (more gentle)
Atmospheric old town centre
Good selection of ski huts that are buzzing on the sunset runs
60km of toboggan trails
Ziplining down the mountain reaching 55 miles per hour
Lively apr

ès scene both on and off the mountain

Ski area - 170km

Highest point - 2,970m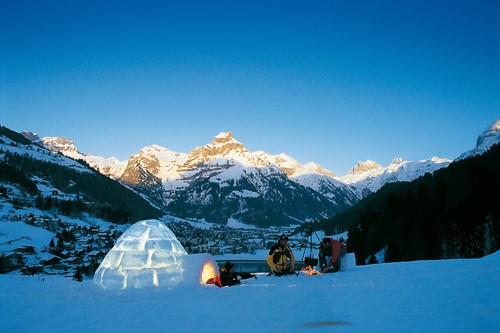 Engelberg - Switzerland
Best for - snow reliability. Regularly has the deepest snow base in the world, this glacial resort simply does not get the recognition it deserves.
Fly into Zurich - 1 hour 30 minute transfer to resort (private transfer or car hire) or you can take the train in just over 2 hours.
High snow sure slopes
Glacial slopes at the summit
Off-piste playground
Huge vertical descent from the peak down to town
The town is built around a Benedictine Monastery
There's a buzz about town, particularly lively at the weekends
Ski area - 82km
Highest point - 3,030m
Ski break prices when flying from Dublin
All of our website pricing is currently based around London flights, to get accurate prices when flying from Dublin give us a call on 01962 587777 and our ski specialists will be happy to put a quote together for you. Alternatively, you could take a look at our offers and guide pricing pages to get an idea of our prices, swapping the London flights to Dublin flights shouldn't make a huge difference in the holiday cost in most cases, but durations and dates may need to be altered to fit in with the flight schedules so use the prices as a rough guide only.