Ski seasons with flexiski
Whether you're looking for your first, second or fiftieth ski season job, working overseas for the winter can be a rewarding experience. Great people, great skiing, great apres, great memories. It's hard work but it's fun, and you'll make friends for life. "Where do I sign up?" we hear you cry! Our seasonal roles for winter 19/20 are live and our recruitment team are the people you need to speak to, so please visit www.workaseason.com to find out more and apply, stating the role/s at flexiski you'd like to be considered for. 
What sort of roles are available?
We'll be looking for staff to work in seven chalets in St Anton, Chamonix, Les Arcs, Meribel and Val d'Isere. All of our chalets offer a different experience to guests, some are small and intimate where generally guests all know each other, others are larger where lots of different groups of guests come together to share the same experience. Because of this, we always have a number of different roles available from Chalet Hosts to Resort Reps & Managers. Below is a brief summary of our key overseas jobs to give you an idea of what life might be like on a ski season with flexiski...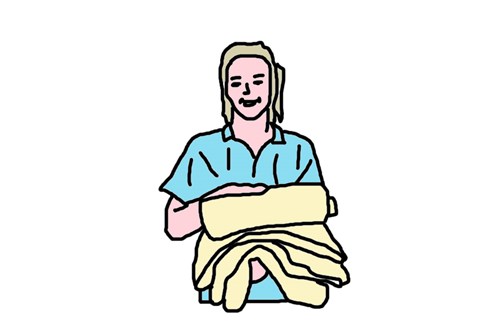 Chalet Host
This is essentially the ski season chalet role. You're looking after guests, serving food, chatting to them about the best ski routes and you get to ski most afternoons. Yes, you will have to clean the chalets (a lot) but it's a small price to pay.
Whether you're a couple or individual we have numerous chalets that may suit. And if one of you can cook you may even get to run a chalet by yourselves. A little more freedom.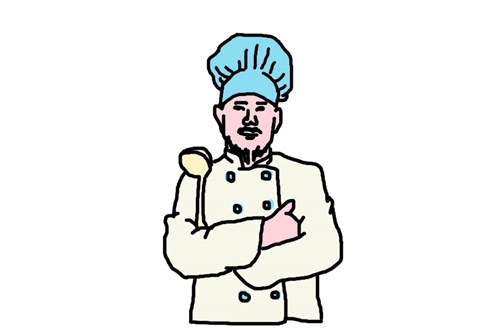 Chalet Chef
For this one, you will need to be able to cook. A little more experience is required but we also provide training for the chalet environment. 
Day to day you'll be preparing breakfasts, afternoon tea (cakes and cookies) as well as pre-dinner canapes and a four course evening meal.
You may not get quite as much time on the mountains each day but you can still ski almost every day.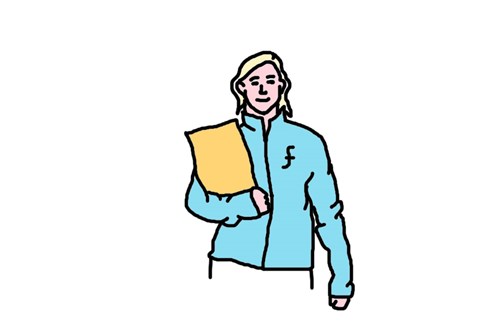 Resort Rep
If the idea of cleaning is really putting you off then this could be the role for you. It's a little more social as you're the main point of contact for all our guests in resort.
You'll be greeting guests at the airport, making sure they have everything they need, organising anything they want to do whilst they are with us and generally being there for them.
There's plenty more to it besides and you arguably get the most ski time of the lot.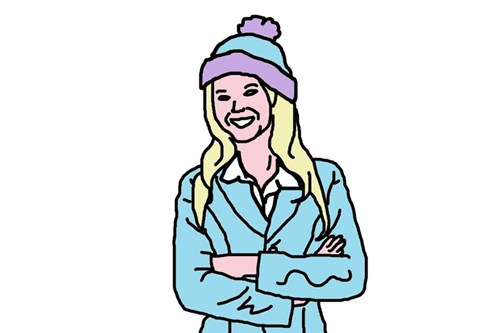 Chalet Manager
As you can probably gather there's a lot more responsibility in this role. Perhaps suited to the career seasonnaire or simply if you're looking for a job with a bit more bite.
Essentially the chalet manager's role is to make sure flexiski service levels exceed customer expectations, make sure guests have a good time. You'll have a team working with you to help you keep things ticking along and looking good.
You won't be able to get on the mountains every day due to the nature of the work and responsibility, but, get the balance right and you'll have a very rewarding season with both staff and customers.
We have a whole host of roles available across our seven chalets in France and Austria each winter and we're looking to assemble a team who can deliver only the best experience for our customers. If you think you've got what it takes and want to work for an awesome company whilst doing so, we want to hear from you. 
What previous employees have said:
We asked some of the chalet staff a little about how their season was and these are some of the responses we had from the 2017/2018 winter season:
Chalet Chef in the Little Haus, St Anton
Could you briefly describe your role?
I was a Chalet Chef for an eight person chalet doing breakfast, a cake and a five-course meal every day, and a kids tea if necessary. I also helped with changeovers, welcoming guests and departures when needed.
What was the best thing about the resort in which you spent your season?
I spent my season in St Anton and the best thing about it is the huge interlinked ski area and the variety of places to eat and to apres.
How much time on the mountain/downtime did you get? (roughly) 
Mountain and downtime were okay, on two days a week we had changeovers so there wasn't any time for the mountain, but for three days a week between 11-4 we were free then also obviously had a day off. So it depends on how much you want to put into the job and how much you want to get out of it!
What was the rest of your team like? Did you get on?
I was part of a chalet couple so we were reliant mainly on each other but the other staff were 95% based at the other chalet in the resort so we didn't come too close with them. However, the resort manager Kev was very helpful and happy to leave us to do the good job we were doing. Usually, we would have a rep to help us with arrivals purely because of the turnarounds of the chalet required and dinner prep always needed two people.
Describe your season in three words?
In three words I would describe the season as busy, varied and fulfilling.
Chalet Host in the Amalien Haus, St Anton
Could you briefly describe your role?
As a Chalet Host in the Amalien Haus, each day I would set up and serve breakfast, tidy it all away then clean the rooms and chalet. We'd be back for afternoon tea once or twice a week to clear it away at 6pm and then dinner service would begin shortly after. 
Describe your season in three words?
Non-stop, thrilling, fun.
What was the worst thing about your job?
Cleaning was never much fun!
What was the best thing about the resort you spent your season?
The apres was brilliant in St Anton and general nightlife/size of the town. Also the proximity of the chalet to everything.
What's your best season memory? (either work or not work)
The sunrise hike and tobogganing with the flexi team.
How much time on the mountain/downtime did you get? (roughly)
On a normal day we would have free time from 11-6 and on changeover days from 3-6.
A few photos from last season
Staff in resorts provide us folk here in head office, Surbiton, with a daily dose of ski envy - here are just a few of the thousands of photos we received from our teams having an absolute ball last season! We weren't jealous at all...