10 Reasons To Fall In Love With Courmayeur
Here at Flexiski HQ, we love the resort of Courmayeur. It's a fantastic place for a short ski break and rather than keep it to ourselves, we thought we'd share our knowledge of this charming Italian ski resort with our top 10 reasons to visit...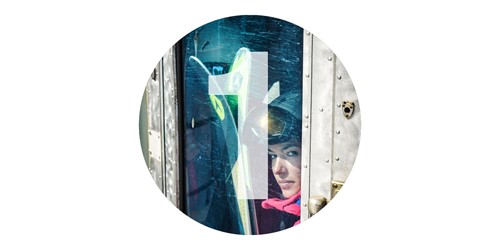 1. Easy to get to
Fly into Geneva and the transfer to Courmayeur is only 1hour 30 minutes. As it's an easy drive up past Chamonix and through the Mont Blanc tunnel, so we recommend hiring a car but you can also take a transfer up if you'd prefer.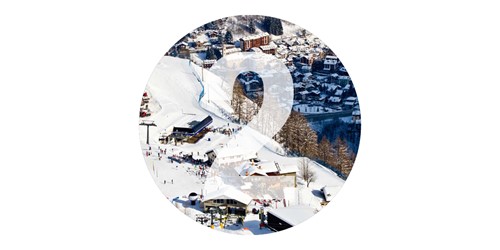 2. A traditional alpine village
At the foot of Mont-Blanc, Courmayeur is an attractive 17th-century spa town where traditional buildings with slate roofs line the traffic-free cobbled streets of the old town, giving the resort its enchanting atmosphere.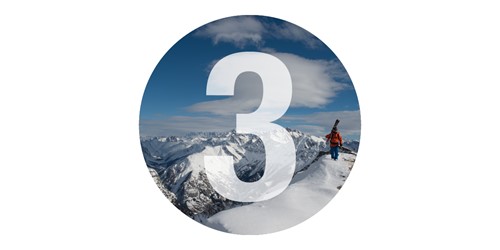 3. Powerful setting
The resort forms part the beautiful Aosta valley and as you arrive through the Mont Blanc tunnel, you can't help but be impressed by the breathtaking scenery. The stunning backdrop is made up of 14 peaks, towering above at over 4000m, setting a very dramatic stage for skiers to enjoy.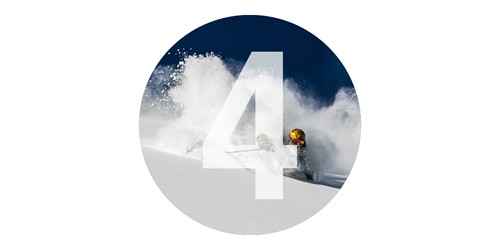 4. The skiing
Located on the sunny side of Mont Blanc, Courmayeur best caters for intermediate and advanced skiers. Whilst the ski area is small (with up to 100km of piste), it has all you need for a weekend away, providing some exciting and challenging terrain as well as a number of off-piste routes.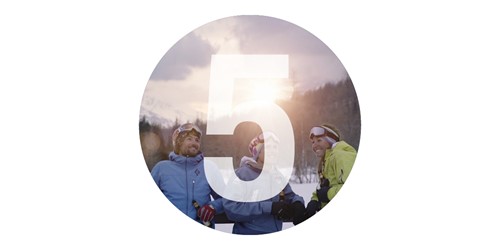 5. Apres ski
You'll find the central Via Roma bustling from early evening with stylish bars and cafes such as Bar Roma and Bar Americano, especially at weekends when Milanese come for a few days away. And there are lots of lovely restaurants to choose from, which brings us onto our next reason for visiting... the food!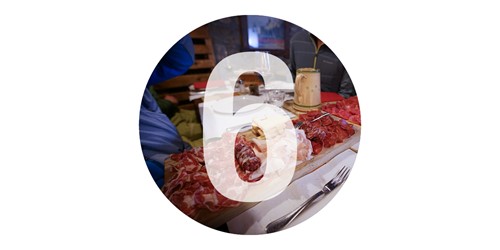 6. Food
No one goes to Courmayeur without mentioning the food. It's a real highlight and many returning visitors claim it rivals that of the better known 'gastronomic resorts' like Courchevel, Verbier and Zermatt. Delicious home cooked food combined with authentic Italian hospitality will leave you feeling like an old family friend, wherever you go.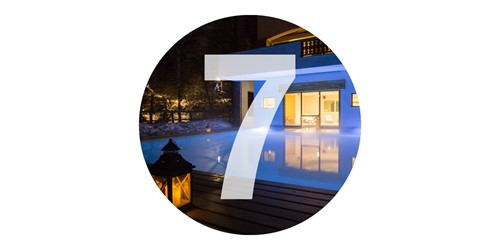 7. Accommodation choice
Options range from 2-5*hotels, so you'll easily find something to suit your budget. The village is actually split into two areas: the quiet, traditional old village of Dolonne or the larger resort centre on the opposite side of the valley. Both are very pretty and showcase the best of the beautiful Italian architecture.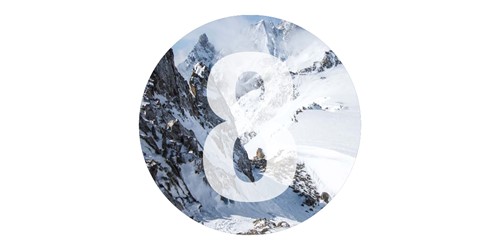 8. Fantastic value
Courmayeur is a real mix: it has plenty of high-end shops and boutiques but a lot of the hotels, bars and restaurants are great value for money, often much cheaper than their French or Swiss counterparts.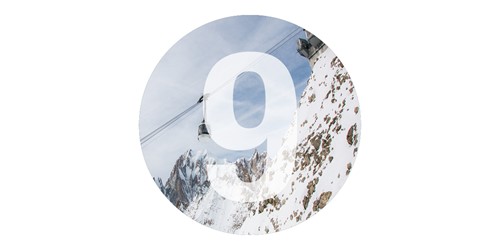 9. Best kept secret
Courmayeur is a real gem and has been on many "best kept secret" lists for a while. One of the biggest surprises is that more people don't know about it, which means that most of the time, you'll have the slopes to yourself.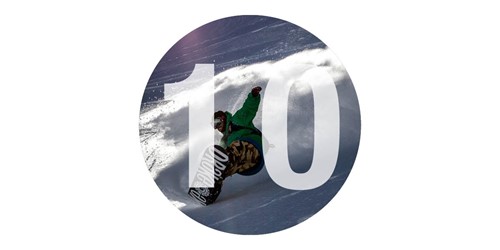 10. Off-piste
Courmayeur is an off-piste hub for freeriders, going back a few years now, much of the resorts piste was re-classified as off-piste courses and if you take the Skyway Monte Bianco three-stage cable car up Punta Helbronner (3,466m) not only do you get some stunning views but there's a myriad of challenging off-piste routes from here - make sure you have a guide. Plus, unlike in France, you can Heliski here.
The charm and spectacular scenery, together with a wide choice of accommodation and friendly locals, produces something very special in Courmayeur, making it a great place for a short ski break.
Give us a call on 01962 587777 or enquire online if you fancy a little bit of this Italian beauty.