5 Reasons To Ski In Banff During Spring
By the time spring rolls around most European resorts are all but over, however that's not the case in Banff.
With a famously lengthy season, running over 7 months of snow and the longest non-glacial run in North America, end of season festivities are just begging by the end of March and carry on into late May. Here are 5 reasons why you should consider a spring ski break to Banff this year.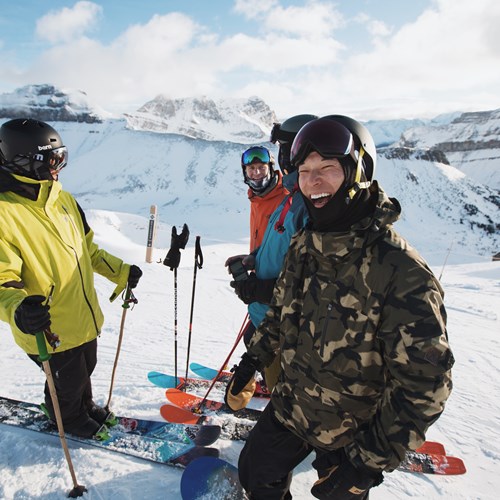 Take advantage of the long ski season
We've touched on it above but it's worth repeating. Banff's ski season runs over a massive SEVEN months. Last season saw some hefty late season snow dumps with over 200cm falling in March and well over 100cm in April. With around 10 metres falling annually they'll be plenty of snow to see the slopes through to the end of May.
You can ski all three resorts within Banff National Park on your spring ski break. Mt. Norquay, the smallest of the ski areas known as the local's hill and just 10 minutes outside Banff town, tends to close around mid-April whilst Lake Louise last until early May. Sunshine Village, the highest of the three ski areas and home to the longest non-glacial run in North America, that's plenty to late season fun, is open until late May. No mean feat.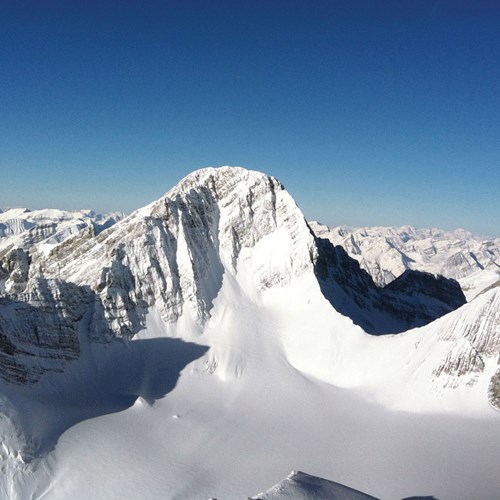 Bask in the milder temperatures
From late March the daytime temperatures are on the rise, this means there's little worry of the bitter cold you may associate with Canadian skiing. You can pack lighter, top up your goggle tan and picnic on the patios. Lifts are open longer due to the longer days and you can enjoy plenty of après on the bar terraces.
Average daytime temperatures in March are 3 degrees, in April it's 8 degrees and by May it's a positively tropical 14 degrees Celsius. This means you can happily enjoy the incredible non-ski activities in the afternoons as well, without worrying about losing feeling in your fingertips. There's a definite party atmosphere on and off the slopes, you won't find a friendlier time to hit the slopes.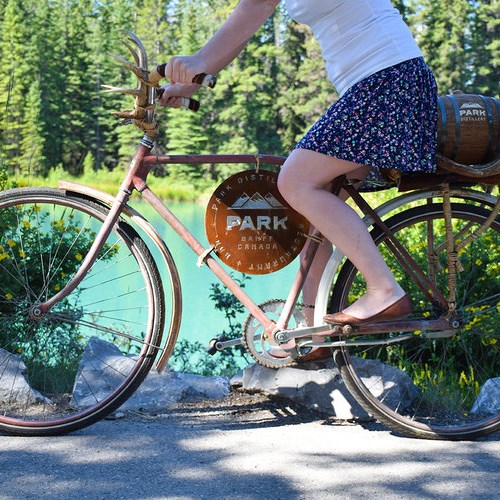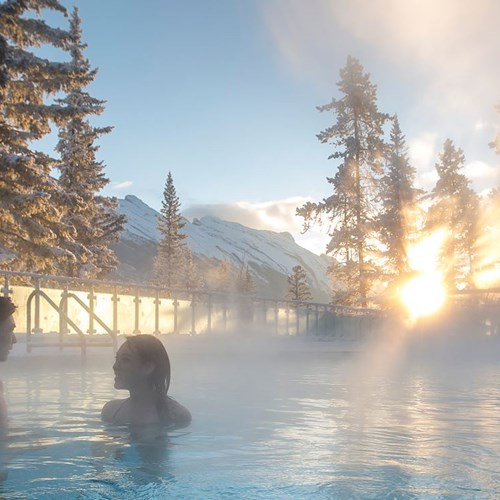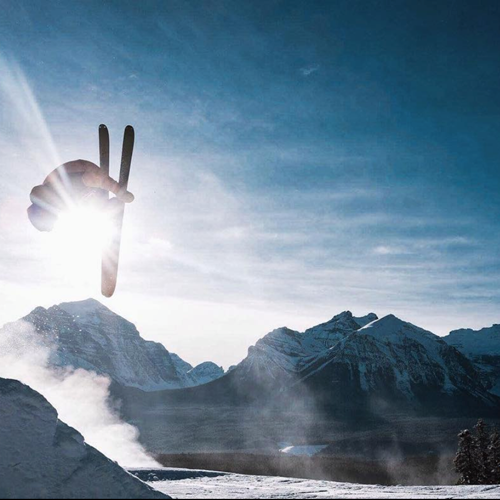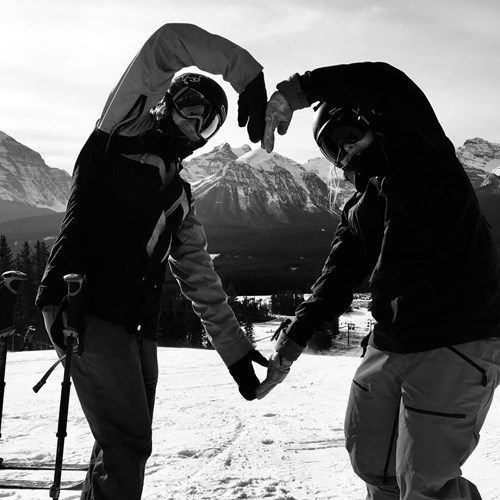 Get caught up in slope side events
To take advantage of the milder temperatures, both Banff and Lake Louise play host to the Spring Music Series on weekends of March and April. This year there's the CREAM rail jam on March 17th for some amateur snowboard action or the famed Shake the Lake on April 28th for some of the best park tricks around followed by the after party at the Lodge of Ten Peaks with DJs galore. 
There's plenty going on from the family orientated find the Easter bunny to mountain top yoga classes. It's a time to enjoy the National Parks spectacular scenery in all its glory.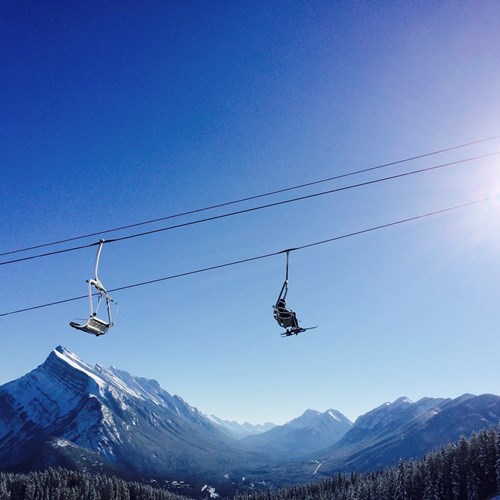 Save with late season deals
As the season gets towards retirement you can pick up some decent savings on last minute deals and mid-week stays. After mid-April the low season lift pass prices take over so you can get plenty more for your money.
With a bit of spare change in your pocket, you could treat yourself to that husky ride you've dreamt about or maybe just a distillery tour at Park Distillery with some campfire cooking.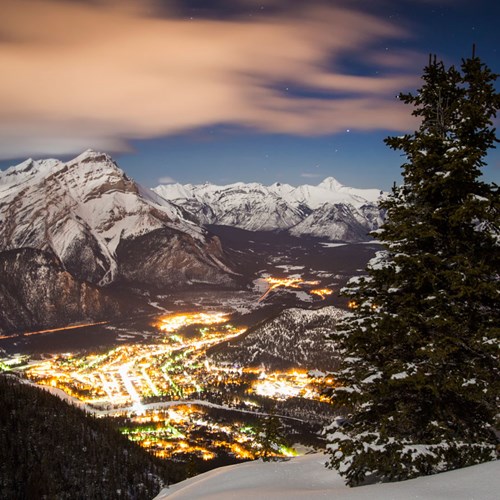 It's brimful of wildlife
Whilst you may be able to spot a little wildlife throughout winter, as the temperatures begin to rise in spring the parks inhabitants start to really come to life. Canada's oldest national park host 53 species of mammal alone and coming later in the season gives you the best opportunity to witness some of these magnificent creatures first hand. Just don't get to close as they are wild and it's not the petting zoo so definitely don't feed them, warning over.
Something else to look out for would be the wildlife bridges. They span the highway to allow wildlife to cross the roads that cut through their territory reducing the risks cars pose them.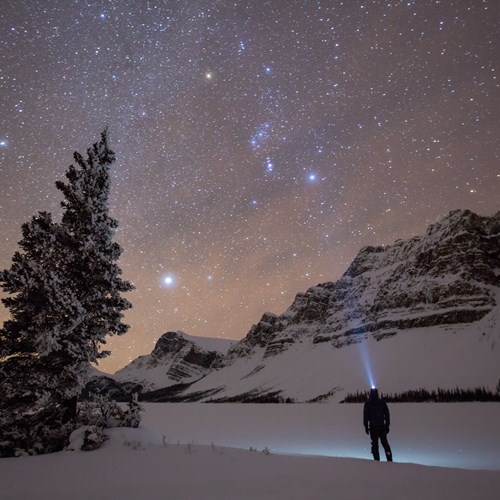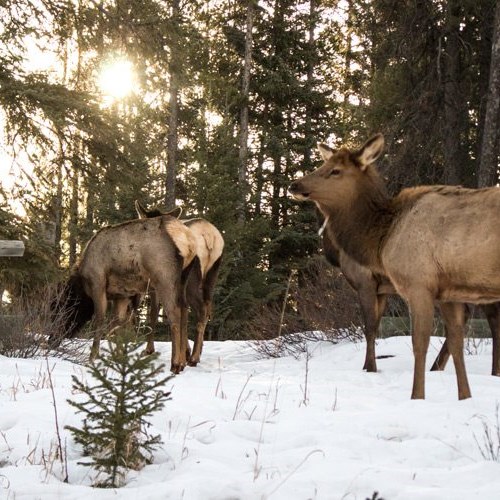 Our ski specialists are always happy to discuss ideas and make recommendations if you're interested. If you happen to catch Bradley when you call in, he used to live there and is pretty passionate about the place so it's worth picking his brains. Give us a call on 0208 939 0862 to speak to a specialist.