Cool Stuff For Skiers by 'Cool of the Wild'
Had enough of receiving impractical woolly "ski" jumpers, flimsy itchy socks and other useless ski-related paraphernalia? As well as these gifts may be intended, wouldn't it be nice to receive something that you actually want and need for this year's ski trip? Stuff that makes you more comfortable on the slopes, and let's face it, stuff that makes you feel and look great too?
Cool of the Wild's Joey Holmes has put together a selection of cool stuff that you'll actually want to receive as a gift this year. And having spent a good few seasons exploring the slopes of Canada, New Zealand and France, she has a pretty good understanding of what's needed to help you charge hard in the white stuff.
So this year, when your family gets wind of your upcoming ski trip, you can subtly push them in the direction of this superb selection of cool stuff for skiers that's actually really useful too! Enjoy.
Cool Stuff for Skiers
Whether you're settling in for an epic winter of endless fresh lines and backcountry exploration, or getting ready for your first week of skiing ever, being as prepared as possible is key for a fun and safe time on the snow. From time-saving convenience to life-saving essentials, there's something for everyone in this selection of cool stuff for skiers, no matter how experienced you are. However you hit the slopes, may you stay warm, ride safe, play hard and be cool.
Backcountry Access Float 32 Pack Backpack
The Float 32 backpack is the ultimate backcountry pack. It has all the bells and whistles you would expect from a high end avalanche backpack, and more. From a fleece-lined goggle pocket, BC Link radio sleeves and ski carry straps, to dedicated probe and shovel sleeves, gear loops and hydration sleeves. And of course a 150 litre airbag to help keep you as close to surface of the snow as possible, should get caught in an avalanche. An air cylinder is not included in the pack, but it is the most easily refillable system on the market.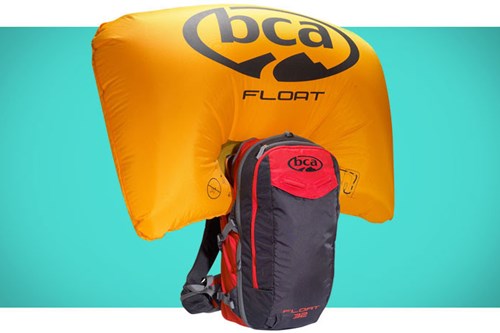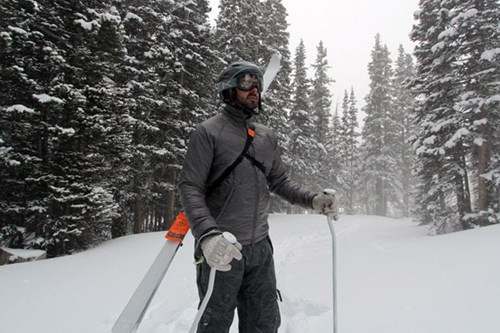 Ultralight Ski Carry System
Wonderfully simple and highly functional. This lightweight ski carry system is also easy to use with adjustable clips that are useable even with gloves on. At only 84g, which includes its integrated carry pack, the pocketable Ultralight isn't the most comfortable carrying system out there. But carrying poles and skis can be really awkward, so for short hikes in deep snow or even just walking to and from the ski hill, the ski carry system will make life so much easier. And if you're worried about it not going the distance, then the cut-proof hypalon edge protection on the nylon webbing should put your mind at ease.
Thermocharge Handwarmer
If you constantly struggle with frozen fingers when out skiing, then having a hand warmer at the ready is a must. Disposable warmers are not only wasteful but also struggle to give you the heat you really need. The Thermocharge, however, provides 6 hours of heat for your hands to hold onto on the ski lift and can be charged overnight via a USB port. But what makes this ergonomically designed aluminium hand warmer really stand out from the crowd, is its secondary function as a phone recharger! When phone battery life gets zapped that much quicker in the cold, it's a godsend to simply plug into your hand warmer and boost the juice. Multi-functional gear at its best.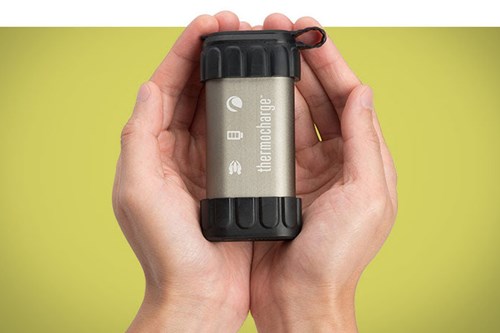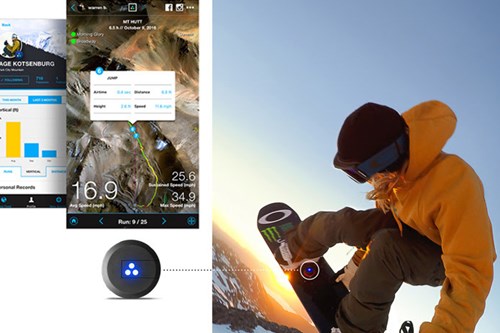 Trace Action Sport Tracker
Sure you had a big day up on the mountain, but didn't everyone? With a Trace action sports tracker you can prove just how big your day was. With 10 times more accurate GPS than smartphones, and jam packed full of sensors that record your every movement to the centimetre, Trace allows you to see exactly how much air you got on that last jump, how big that cliff drop was and how many ski miles you covered. Simply mount the small tracker onto your ski, and for complete visual analysis, you can even hook it up with a GoPro. Then you can really see who charged the hardest.
NuDown Inflatable Jacket
NuDown claim to have created the world's best ski jacket. And with the ability to adjust its insulation levels on the mountain, it's easy to see why they feel so confident! Instead of using down or synthetic fill to insulate their jackets, NuDown uses the simplicity of air filled pockets. The air trapped in the jacket cells is heated by body temperature to provide a layer of cosy insulation – much like the way that down and synthetic jackets work. The difference is that with the NuDown jackets don't lose their warmth when wet, and also have a built-in hand pump that allows the wearer to change the insulation depending on the conditions. Is this the next thing in insulation technology? Either way, it is truly genius.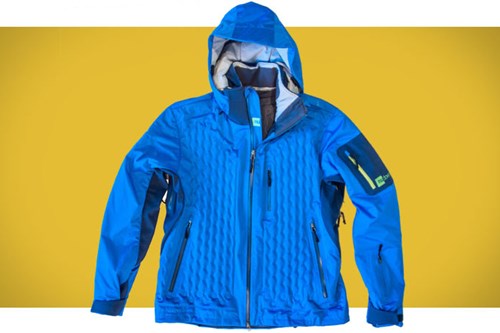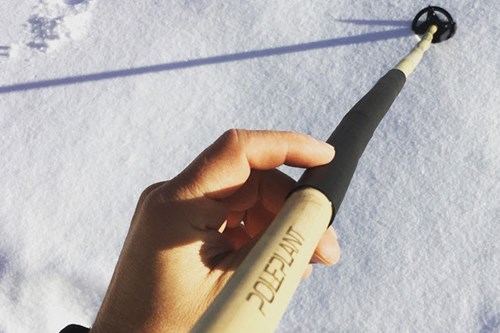 Poleplant Bamboo Poles
For the eco-conscious skiers out there, Poleplant poles need to feature on your ski gear list. Not only are they constructed with sustainable and exceptionally strong bamboo (twice as strong as aluminium), but Tignes based Poleplant also handcraft poles to your specifications. You get to choose the type and colour of your handles, add an extra touring grip if you want it, and even personalise your poles with your name or some inspirational quote engraved onto the bamboo to remind you to always shred as strongly as your poles!
Dakine Ski Tuning Kit
If you spend any significant amount of time on the ski hill, then investing in a tuning kit will be a mega saving in the long run, unless you're happy riding beat up skis all season. This Dakine kit has everything you need to get your skis into the best shape possible and is complete with an edge tuning tool, file, cleaning brush, all temp wax, Ptex, pocket stone, a couple of scrapers and scuff pads. And they even throw in some tuning tips all in neatly packaged zippered case. Just be sure not to tell too many of your friends about your it, or you'll find yourself being owed a lot of favours for tuning everyone else's skis too!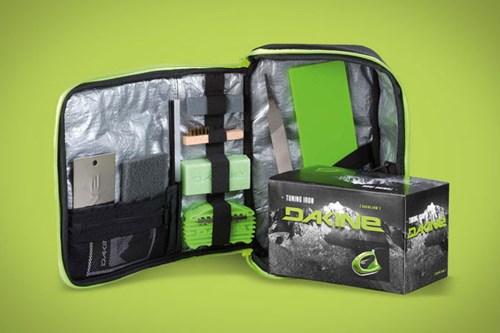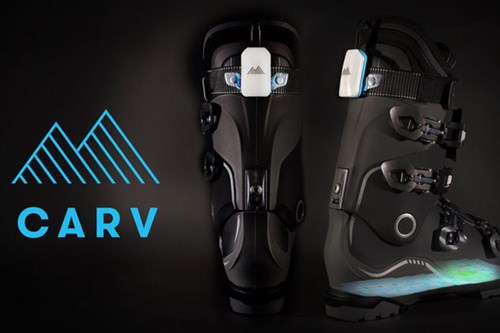 Carv Wearable Technology
The world of ski coaching is about to be turned upside down with this insanely innovative and high tech ski gadget. With sensor units that sit underneath the liner of your ski boots, Carv analyses your skiing technique in real time and by linking up to your device via Bluetooth, it then gives you feedback as you ski! The detailed analysis between runs isn't just for the pros, it's also an ideal way for casual skiers to improve, for freestyle skiers to get some feedback on take-off and landing, and for cross-country skiers to become more efficient.
Outdoor Research Lodestar Sensor Gloves
Getting the right ski gloves for ski touring is not as straight-forward as it might seem. They need to be the perfect balance of breathability, so you don't get too sweaty on the uphills, and warmth for when you're cruising back down. Add in having to deal with your smartphone for navigation and you suddenly maintain ideal hand temperature becomes a fine art. Thankfully, Outdoor Research has developed the Lodestar Sensor glove that takes care of all these issues in one. Insulated with lightweight Polartec PowerSheild High Loft, water resistant and breathable, the Lodestar uses the tactile 3DFit Technology and touch-screen compatible leather palms for optimal usability and comfort. Problem solved!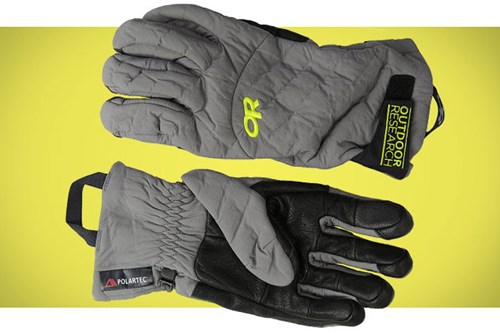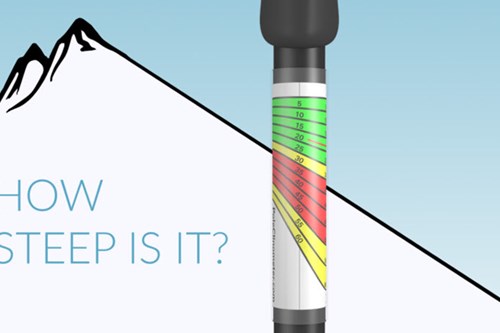 Pole Clinometer
If hitting the backcountry is on your agenda, then this low cost, painfully simple incline gauge has to find its way onto your ski pole. The sticker enables you to measure the steepness of the slope by line-of-sight in order to assess the avalanche risk. Of course, this just solves one piece of the puzzle and further assessments must be made and precautions taken to ensure maximal safety. However any method that helps to keep you and your loved ones safe in the mountains should be adopted, and every ski pole that goes out of bounds and into the backcountry should be decorated with the ever-so-smart Pole Clinometer.
Glower Snowflake Sweater
Another must have item for eco-skiers everywhere is this gorgeously festive snowflake sweater. It sparkles with winter style that is as casual as it is classy, and is guaranteed to turn some google-clad heads at the end of a tough day on the slopes. The hand printed design by Glower is a Fair Wear garment that is created using Phthalate-free ink and made from 85% organic cotton. It is also available in men's and women's hoodies and t-shirts. But hurry, this popular winter snowflake design is falling off the shelves thick and fast.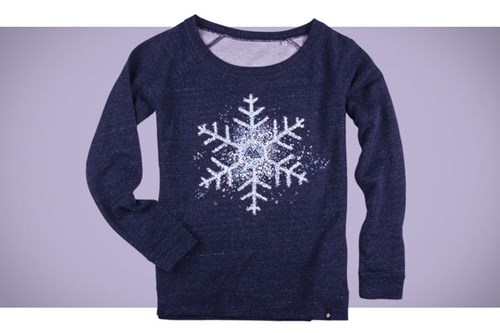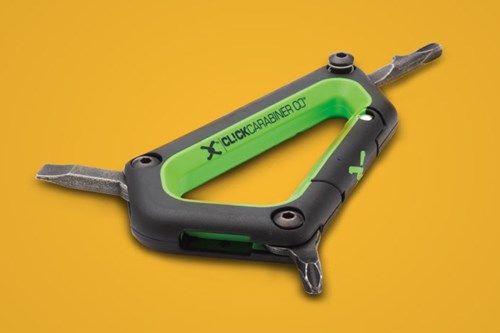 Click Ski Carabiner
Skiing without an adjustment tool is just asking for something to go awry with your gear, and unless you're staying close to the resort facilities, it's best to never ski without one. Thankfully there are some mega lightweight tools around that you won't even know you are carrying. Like this very well thought through Ski Carabiner, that you can just clip to the belt loop of your pants if you'd rather not have it rattling around in your pocket. Its simple design features three different screwdriver heads, a spring loaded quick clip carabiner and an all-important bottle opener. Click have also developed Glove Technology which uses specifically designed tool sprockets for easy use with gloves on.
GoPro Hero Session
This super powerful little action sports Hero is the little brother of the famous GoPro camera. And with incredibly high performance specs for something so small, it sure does a pretty good job of keeping up with its big brother. Waterproof, robust and compact, the Hero Session makes the perfect partner for your skiing adventures. A super simple single button to turn on, record and turn off makes it easy to use with gloves and ensures you don't waste any time setting it up when you could be out charging on the mountain. Slip it onto a helmet mount and your whole day can be recorded and re-lived.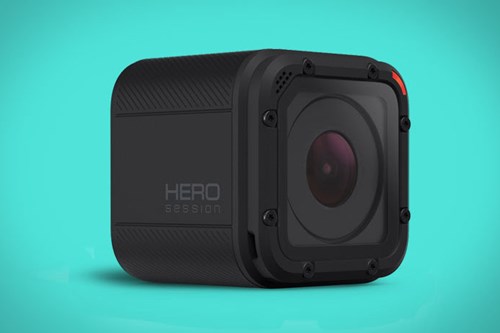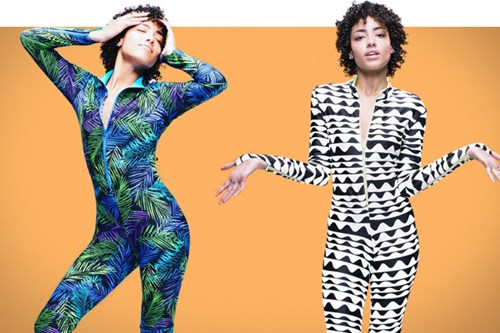 Racysuits
If you're tired of everyone on the mountain taking things so seriously, then bring back some retro fun and add some style to the slopes in a Racysuit! Their 80's inspired patterns and figure-hugging fit are bound to draw some smiles from onlookers wishing they had the courage to be so bold. But these unique unitards aren't just about the look. The stretchy and extra durable warm fabric is lined with a second layer of spandex that is moisture wicking and super comfortable. Thumb-holes, zippered arms and legs, a ski pass pocket and a zippered phone pocket all help to bring the Racysuit right up to date in modern ski culture. We hope to be seeing far more of them on the slopes and the dance floor for many seasons to come!
Buff
Every lover of the outdoors needs a Buff in their life. If you don't have one then you need to get one. Simple as that. They are so incredibly versatile and functional for almost all adventures, and this yeti mountain scene is the perfect addition to your winter slope style. The seamless design is super comfortable when worn under your helmet, as a neck scarf it is a highly effective draft excluder or, bust out the full balaclava option on the really chilly days.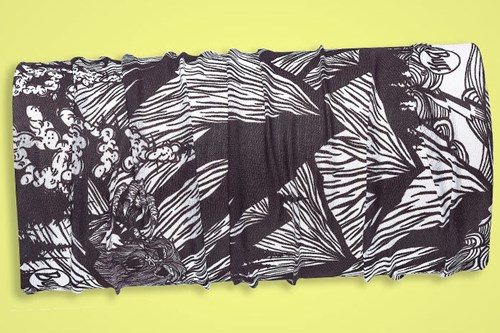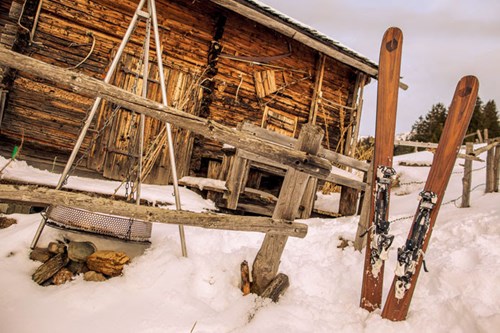 Unique Skis
Unique Skis are a boutique ski making company that specialise in making its customers drool over their beautifully handcrafted skis. But they say that true beauty comes from within, and as visually appealing as these may be, they certainly don't lack in the quality department either. Made with hand selected materials for only the very best in durability and aesthetics, Unique skis are designed to excel in a 'real' conditions. They are skis that will float wonderfully on the powder days, deal with hard packed snow excellently and are easily manoeuvrable on all terrain. There is only one shape available in three different lengths. And according to Unique Skis, that's all you'll ever need for versatile freeskiing experience.
MaxxDry Boot and Gear Dryer
There's nothing worse than putting on soggy boots and gloves each morning. It's just asking for a day of numb toes, frozen fingers and general unpleasantness. Get your gear on the MaxxDry and within a couple of hours things will be warm and dry and ready for action. With a whisper-quiet rotary blower that heats up to 105ºF (40.5ºC), the MaxxDry also helps to eliminate odours and reduce the growth of bacteria. For those living the ski life, a boot and gear dryer will change your world!