Our Top 4 Runs In Whistler
Ski specialist James is now a fully fledged Whistler fan. He's been back numerous times since he first spent a few days in resort. But here's a selection of his favourite runs from his first experience on the mountain. It does seem to be that every run is his favourite though!
A great intro to Whistler
As a skier who sticks to the groomed slopes, never venturing too far from the piste, I was excited to see what Whistler has to offer. The first thing to remember is that there are no red slopes, just Green, Blue and Black so some of the Blues can be a little more challenging than you're used to in Europe.
We were a group of mixed ability skiers and so on the first morning took it easy. Starting on some of the easier green slopes from the top of the Whistler Village Gondola exploring the Big Red Express and Emerald Express area. That was good fun, a great intro to Whistler and a chance to get my ski legs back but I was waiting for something a little more challenging.
The Saddle
The first real chance to stretch my legs came when we headed up the Whistler Peak Express and took a blue slope called 'The Saddle.' This starts off a little bit treacherous with a narrow passage which then drops off into a fairly steep slope but once it opens up its a long, steep, wide piste where you can really push yourself. Drop into the tree line and head all the way back to Whistler or Creekside for a long, exhilarating ski or jump on the Big Red Express and head over to my next favourite area, Harmony Ridge.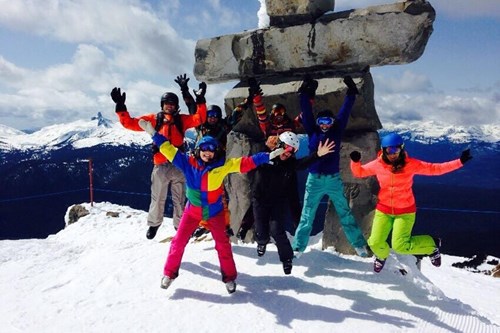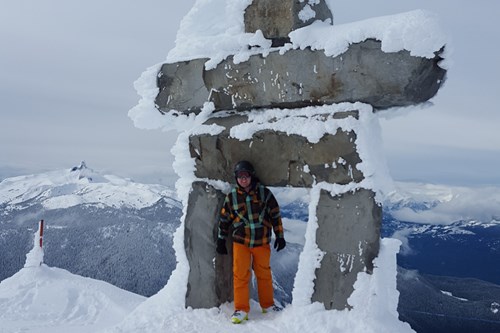 Harmony Ridge & glass bottomed gondolas
The way we accessed Harmony was a little bit boring and really flat but we kept ourselves entertained. Some of the group were boarders and us skiers were trying to push & pull them along the flat slope with some hilarious results! Everything became worthwhile once we got on the Harmony 6 Express and took the 'Harmony Ridge' piste from top to bottom with a massive grin on my face the whole way.
I'm sure Whistler Mountain has a lot more to offer but by lunchtime, I was ready to head over to Blackcomb on the infamous Peak 2 Peak Gondola, an experience in itself. Top tip – Wait for one of the silver coloured cabins, these are the glass bottomed gondolas which give a whole new perspective looking down over the valley floor!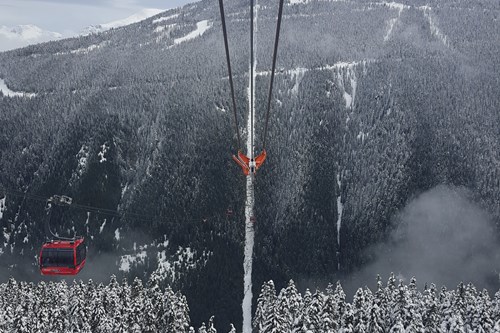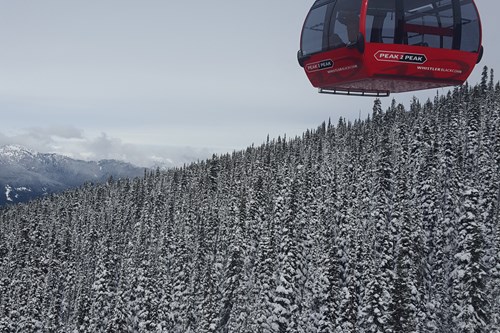 7th Heaven
Once over on Blackcomb we headed over to 7th Heaven and heaven is exactly what it was, I think I took the 7th Heaven Express Chair about 3 times that day and I usually hate doing the same slope twice, but there are so many options heading down through the trees. My absolute favourite has to be the Upper and Lower Cloud Nine blue slopes, a perfect example of steep, wide open, deserted slopes where you can put in some amazing carving turns, using the whole slope and not have to worry about anyone cutting you up.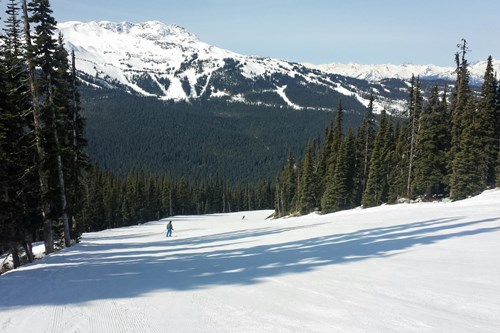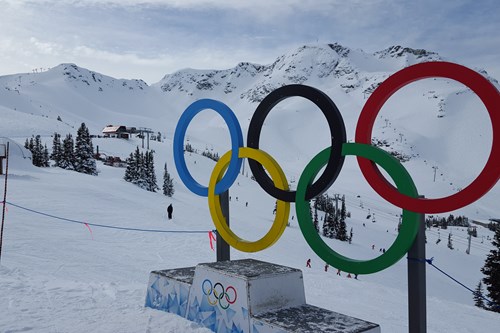 Twist and Shout
After several circuits of 7th Heaven it was about time to try something different and without any real plan in mind we found ourselves resting our legs on the Crystal Ridge Express Chair and in all honestly, this is without a doubt my favourite little corner of the entire Whistler Blackcomb ski area. I've gone on a lot about wide, open, tree lined runs and yes there's plenty of this around the Crystal Ridge, but what I loved more than anything at all was a small slope that looks quite inconspicuous on the piste map, right by the ski area boundary called 'Twist and Shout.' This is a narrower slope (by North American standards) which cuts through the trees and the only way I can describe it is hilarious. It was challenging and whilst the snow was perfectly groomed the terrain underneath was uneven and there were massive lips where you can get some really good air and unexpected drop-offs where you could go flying if your speed wasn't under control. I've never laughed so much on a pair of skis, I'm not one for big air and like my skis to stay firmly on the snow but I just couldn't help myself. This slope is an absolute must when you're in Whistler and the benefit of it being so tucked away is that you can make the most of it and enjoy the terrain without having to worry about any other skiers.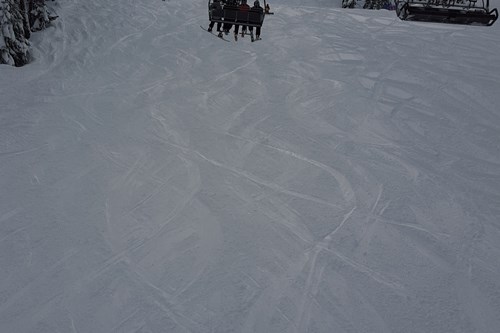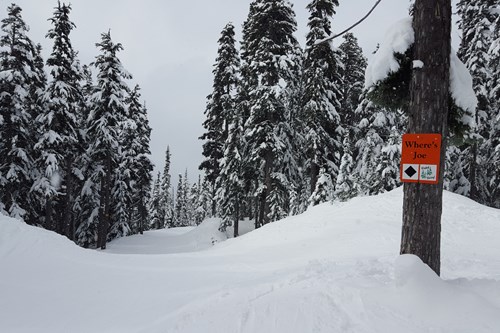 Overall, it's hard to narrow it down because the whole area really is amazing, there's a reason this place is world famous. I only got about a day and a half on the mountain and there was so much more to see but I came away happy I'd seen enough to leave me wanting more. When can I go back...?
If you fancy getting out to Whistler next season take a look at our North America offers or speak to a ski specialist on 0208 939 0862. With the current early booking offers you can grab an absolute steal.