The Top 4 Reasons To Plan An Easter Ski Weekend
The excitement for the ski season tends to reach its peak at the start of January when incredible photos from the top of snow capped mountains start surfacing for the entire world to see; it's normally at this point a lot of people start thinking, why haven't I booked anything?
There are always some great last-minute offers to be had to get you to resort in the blink of an eye and we keep ours updated regularly, but if jetting off at the last minute isn't a possibility and with half-term mostly booked up, why not plan ahead for an Easter on the slopes? Having worked in the ski industry for over 8 years and spent a few seasons out in resort, skiing over Easter is one of my favourite times to go. Here's why...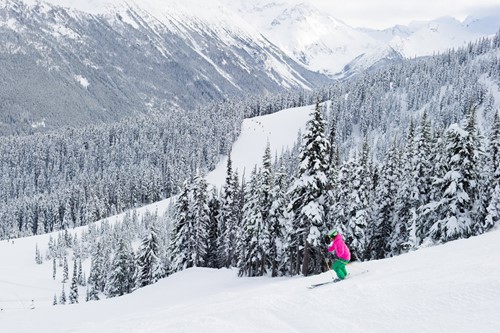 Sunshine and snow
To most, spring skiing means a morning spent meandering around the slopes, followed by a nice lunch stop on the terrace, topping up your tan with fantastic views of the surrounding mountains then slowly cruising back to resort for an après drink with friends.  I love these times and whilst there are days like this, it's not always sunshine. Last year, I went in late March and it snowed for 48 hours and I had some of the best powder days ever!
Cheaper prices
If you can only go during the school holidays, then Easter is a great time to go. It tends to be better value than other peaks dates like Christmas, New Year and February half-term, as prices are generally lower.  And the slopes aren't as jam-packed either.
There's more to the mountains than skiing
Working for a ski company, this may be blasphemy but you don't have to go skiing the whole time. Enjoy the slopes in the morning and take part in other activities in the afternoon. I've spent plenty of afternoons indulging in a spa session, ice skating, sledging and travelling round resort in a horse and cart. With resorts like Courchevel, there's plenty to do, you're not likely to get bored.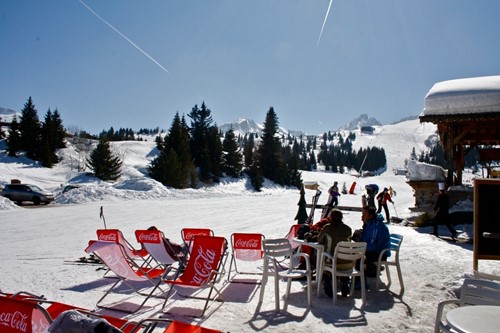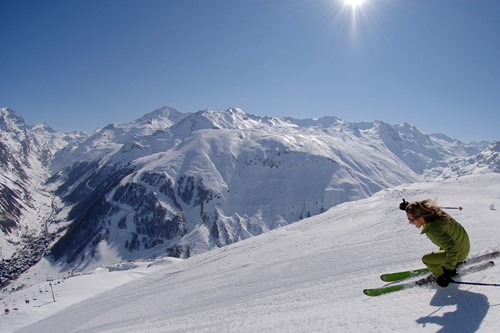 Aim high
When travelling at Easter, I recommend you go to one of the higher resorts. That way, you've got a much better chance of decent snow conditions. Any resorts situated at high altitude tend to have a longer ski season because the snow holds up much longer. Resorts like Val d'Isere and Engelberg are usually open until early May, whilst Tignes even offers summer skiing in June, July and August on the Grande Motte Glacier.
So if you are thinking 'why on earth haven't I booked yet', there's still plenty of time. Take a look at our Easter ski holidays.