Where Is The Snow? 9th Mar 2017
Having been off in Mexico for the past week, lazing on a beach with a cocktail in hand, snow hasn't been at the forefront of my mind. Whilst I was off water skiing and forgetting about pulling on the thermals and heading into the mountains we had a fantastic week for snow in Europe. From Tuesday to Saturday just gone, it did not stop snowing. Over a metre falling in many places. Most notably Chamonix, Tignes, Val d'Isere and the 3 Valleys. Everywhere got a decent amount. Then earlier this week a significant load of fluffy white snow drenched the European mountains once again; Austria, Italy Switzerland and France saw another metre in places. The team's dancing to Ullr in my absence must have pleased him as that's one hell of a lot of snow to fall in a week. The best bit is there's more to come.
All this fabulous snow doesn't come without its dangers though. As no doubt you've seen in the news; there was another avalanche in Tignes, this time on a pisted family run. No one was hurt, thankfully, but it definitely outlines the dangers present in ski resorts. With high avalanche risk standing at 4/5 in many places at the moment, off piste is ruled out for the immediate future.
But safety speech over it's time to find out where this magical snow is coming down thick and fast making the season end in a snowy-topia?
Austrian temperatures are staying low over the weekend. Into next week they're dropping. Heavy snow is widespread across the country today especially in the Arlberg region with Lech and St Anton getting the brunt of it, 75cm in 24 hours. That is a massive amount, promising some fabulous conditions over the weekend. A powder purist's dream. Then there is further snowfall due next week with the heaviest set to settle down towards the end of the week/weekend.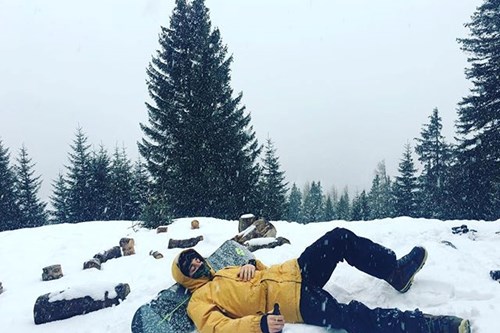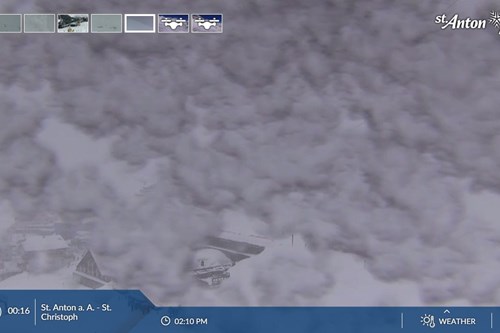 In France, the general base of snow on the upper slopes is over 200cm. Chamonix is having an exceptional time with 300cm of snow thanks to the recent downpours. It all reads very well coming into the last months of winter. Rising temperatures tomorrow will raise the freezing level to hover around the 2700m mark but temperatures drop again on Sunday with the freezing level down to below 2000m early next week. This will set the scene for a fresh wave of snowfall to sweep across France bringing around 30cm to each of our resorts.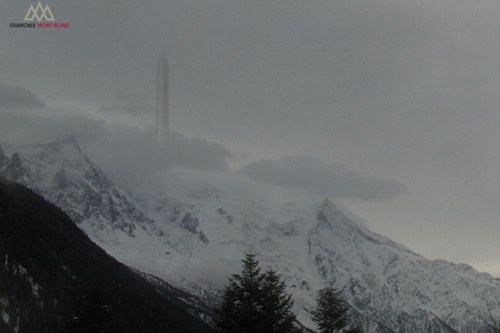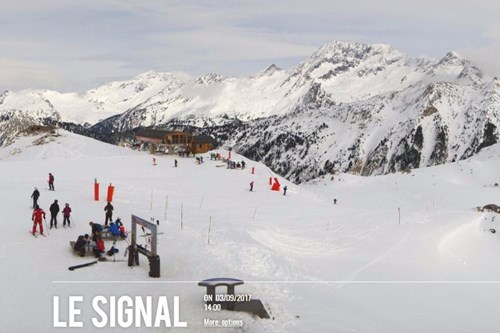 The Swiss seem to be a few days behind the French. Today they are receiving a nice top up of snow (20-40cm) before temperatures start to rise slightly on Saturday. On Saturday freezing level will reach 2400m before dropping back down below 2000m again on Sunday. By early next week it will creep below 1000m - this means snow all the way to resort level. You can sip your warming Swiss hot chocolate as the snow cascades around you down in town. Again a fresh weather front will signify another bucket load of snow. Fingers crossed for that one as it's beginning to look like we could have a fabulous end of season on our hands here.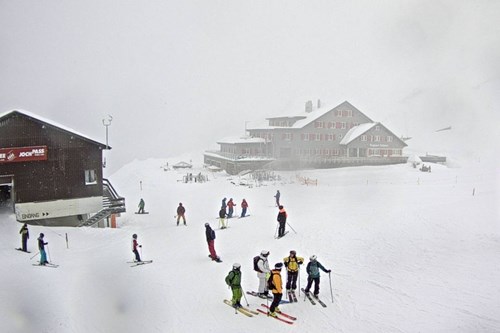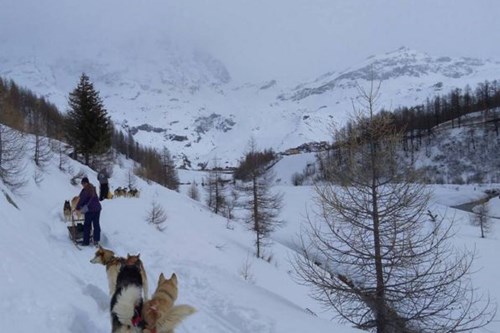 In the same vein as Zermatt, Cervinia's temperatures are remaining low throughout the weekend. The freezing level will creep up to 2500m on Saturday before plummeting back down to just above 1000m by Tuesday evening, bringing more snow, 60cm in fact, throughout next week.
Sticking with Italy, Courmayeur, as always, is seeing the sunny side to Chamonix's forecast with temperatures rising to 5 degrees over the weekend. There will be some snow melt before the relative warmth disappears again next week and 40cm of the fresh stuff whips its way down to resort.
Picking out the best resorts to head to for a ski break is pretty difficult this week. All resorts reporting terrific piste conditions and plenty of snow. Next week will see 30-60cm fall across the Alps giving each and every resort a taste of powder. If you really wanted the absolute best of the best head to Chamonix, St Anton or Zermatt. But realistically if you're deliberating resorts due to current conditions, just flip a coin, as in the words of The Rock, "it doesn't matter".
We'd love to see you tweet your snow fuelled antics @flexiski, and #flexiski on Instagram to show us your knees deep in powder. Or take a look at our Pinterest pages for some further snowspiration.