Where Is The Snow? 13th Feb 2017
Last week saw large snowfalls blanket the Alps white, I was lucky enough to be skiing in France at the time so got hit with the brunt of it. Plenty of snowfall but without the visibility to properly enjoy it. We had one blue sky day on Friday which gave us a fabulous taste of the week to come - Pistes to cruise all day long, pockets of powder on the sides of runs and sun soaked terraces ready to sit back and sip at hot chocolates with a little splash of Cointreau whilst watching the world ski past. If only we'd gone away this week instead.
France, Italy and Switzerland had the best of the snowfall last week with all our resorts reporting excellent piste conditions.  Austria had a lighter dusting of snow last week but piste conditions are still good. Temperatures look set to rise above freezing point with sunny days throughout the week before a top up of snow on Friday. Expect some heavy snow on the lower slopes towards the end of the day.

Chamonix has had a fantastic time recently, currently enjoying some of the best conditions in the Alps. With a metre of snowfall last week there's 200cm snow depth on the upper slopes creating some fantastic pistes. Temperatures will be keeping below freezing so no snow melt whilst the sun is out here. If you're planning on heading to Chamonix in the next week you're in for a treat.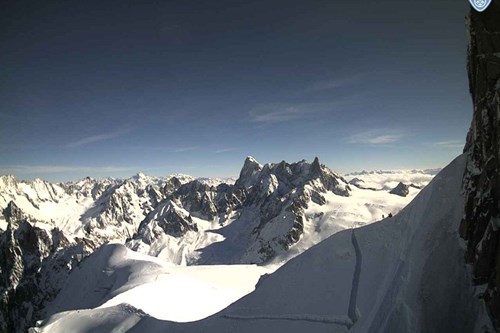 Tignes will also be just below freezing point all week and with sunny skies on excellent pistes, you'd struggle to go wrong here as well.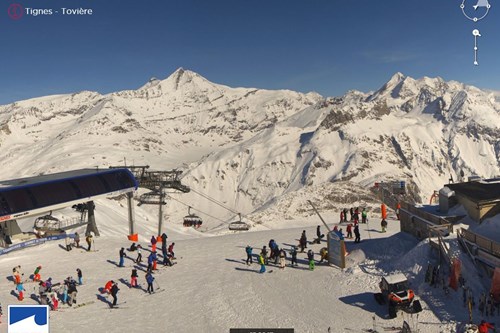 Zermatt always seems to have some forecast anomalies, with 20cm or snow forecast today and tomorrow, though looking at their webcams there's little sign of a cloud let alone snow fall. So clear skies and great pistes are my predictions for the next week overlooking the Matterhorn. Disregard the forecasts for this one. It's looking like a wonderful week.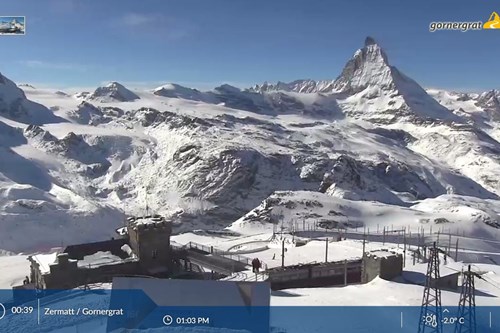 Italy has finally found some snow, the cannons have created a wonderful snow base so far this season and last week's natural top up has created some superb pistes to explore in Cervinia and Courmayeur. Temperatures are creeping above freezing point this week so this will affect the snow on the lower slopes with perhaps a few sprigs of grass poking through the resort runs by the end of the week.
This week is March skiing come early, plenty of snow for piste fanatics alongside clear skies soaked in sun. Leave the thermals behind and crack out the sunscreen. Practically an opposite week to the one just gone, expect some of the best conditions of the season so far. Check out our last minute offers if you're still looking for a short break on short notice, or enquire online.

That's all for today, as always if you have any questions send them our way @flexiski, tweet away your short stories and #flexiski on Instagram to show us those sunny slopes.