Where Is The Snow? 16th Jan 2017
London was brought to a standstill on Thursday by some extremely wet and short lived snow. Heathrow had cancelled flights before the snowfall started and Canary Wharf was evacuated due to flooding. Yet whilst the UK capital was in meltdown the rest of Europe was receiving a more welcoming blanket than a Sunday morning sofa duvet with a cup of tea and a very dunkable biscuit. It was snowing, a lot, and not just in Austria this time. It was everywhere, with some resorts reporting over a metre of snow, the snow worshippers throughout the lands danced in exhilaration. The season of the snow was whole heartedly bashing the December droughts into submission.
With so much snow falling seemingly everywhere, it's now become hard to pick out the best places to head to. St Anton is still having a marvellous time with snowfall as recent as yesterday, 24cm in fact and another 20cm expected in the next day or two. Before, like the rest of Europe, the weather clears into beautiful blue skies for the rest of the week. Temperatures will likely stay low at around -10 Celsius so it could be cold, but full of snow. Webcams.
Trysil is winning the consistent snowfall awards. Scandinavia, in general, is having a great time of it. Take a look at the webcams if you don't believe me. In fact, I'm going to link plenty of webcams today so you can get a good look at just how great the current conditions are across the board.
Chamonix has had an incredible week with 70cm descending three days ago. The sun's coming out and from the top of the Aiguille du Midi it's looking magical. Engelberg in Switzerland hasn't been far behind with similar snowfalls across the weekend (webcams).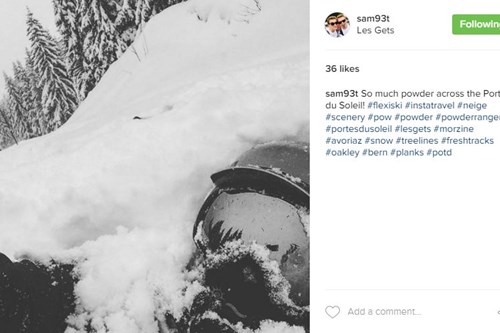 Morzine has seen a big change after a very slow start to the season, the driest since 1991 in fact. The snow has finally arrived with 20-50cm falling across Morzine and up to Avoriaz since Friday, the skies are now blue for some fantastic conditions going into the rest of the week (webcam). The big French mega areas have seen similar snowfall bringing an abundance of fresh stuff to top up the already well-functioning slopes of Tignes, Val d'Isere, Val Thorens, Meribel and Courchevel (webcams - Meribel, Courchevel).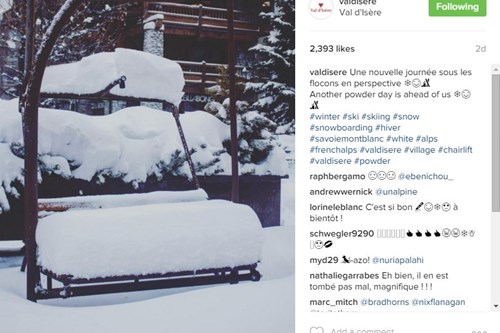 And let's not forget about the great season Zell am See is having; two days ago they had 50cm come down to top up already heavy snowfalls, and are reporting excellent powder conditions. Another dusting of about 10cm is expected in the next few days (webcam).
So if you've been looking at where to ski based on recent snowfall the answer is pretty much anywhere. And I'm sure you won't have missed what it's been like across the Atlantic. Throughout Canada and the US resorts have been closing whilst they dig out their lift systems, there is that much snow. People will be crying out for some firm pistes if this keeps up. Powder, powder everywhere, not a patch of ice in sight.
That's all for now if you have any questions send them our way @flexiski, tweet away your snowy exploits and #flexiski on Instagram to show us this week's fun in the sun (and snow). Happy days!