Where Is The Snow? 21st Feb 2017
Historically the average temperature for London in February has a high of 7 degrees, yesterday took no heed for averages and saw blistering temperatures reaching the balmy heights of 18 degrees. That was enough for some mad men to get their shirts off in the parks and you may have sighted an ice cream truck or two. Don't get your hopes up. Summer hasn't come early. Back to the drizzle today, but on the plus side there's a cold snap over the Northern Alps at the end of the week.
Temperatures have been creeping up recently bringing spring skiing to the slopes a little early for our liking. Sitting at just above freezing point in many resorts the snow is getting heavy by the end of the day and freezing overnight for some crisp groomers in the morning - especially the lower slopes. However, this is set to change on Friday with temperatures plummeting and snowy showers replacing the sunny skies.
Switzerland looks set to get a small dusting with Engelberg, Verbier and Klosters receiving 3-7cm by Saturday. It's Austria, however, that'll really benefit with Lech and St Anton each forecast around 40cm of fresh snow. (Have a look at the Penken cam in Mayrhofen, currently seeing some snowfall (10:47)) most of Austria will receive at least a couple of cm, it all depends on height it seems. Obergurgl's set for 12cm while lower down in the old town of Zell am See they could see some rainfall (this won't affect the higher slopes mind, just that you may not be ice skating on the lake right now).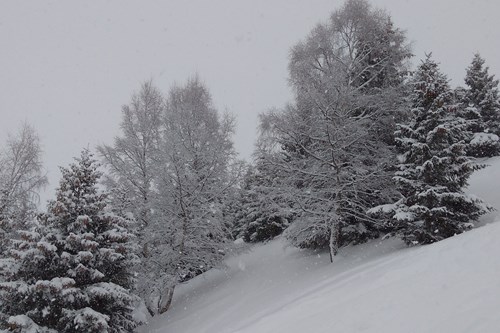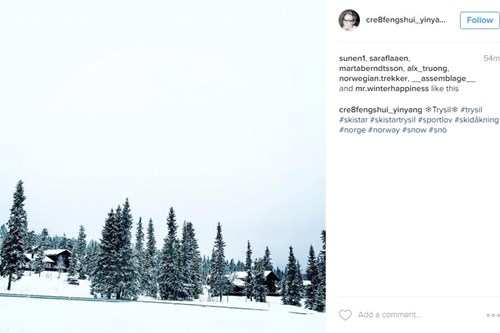 France and Italy are looking a little scarce for new snow this week, Morzine may get 5cm but the rest are looking like a clearer week, still with great piste conditions mind. Just if the snow is starting to get a little heavy by the end of the day make sure you're on the slopes early to make the most of the conditions.
As always Trysil, in Norway, has its own climate completely separate to the rest of Europe. Temperatures are down to -10 degrees yet with the wind chill it could feel double that. With 31cm snowfall in the next 5 days and more forecast further down the line, it is the place to head to for late season skiing - with 82cm snow depth at the bottom of the slopes they have some great conditions at the moment. Webcam.
Storms are smashing California as we speak and our Colorado resorts (Vail, Breckenridge and Aspen) are getting the snowy tail of it with 74cm of fluffy fresh snow carpeting over Breckenridge in the next 9 days. They look set for a bumper end of season.
Canada is staying cold, with good conditions but only a dusting of new snow this week. Whilst Japan is staying steady with a constant stream of snow all winter. Another 30cm falling in the next few days to top up the over 300 cm snow depth on the Niseko Mountain already. And Rusutsu will get even more snow.
Hot air from Jamaica may have lifted temperature in the UK yesterday to a nearly 100 year high but it seems to have brought a little bit of snow with it (most likely not from Jamaica however). So enjoy the mild mid-week if you're out on the mountains before Friday's temperatures sink into minus figures and the clouds shed their load.
As always tweet your antics @flexiski, and #flexiski on Instagram to show us your spring-ski-come-early snaps.