A Guide To Ski Weekends In Megeve
Short breaks are all about time. Minimising travel time and maximising your time in resort and on the mountain. Whatever makes your perfect ski break; skiing from first lifts until you drop, having long lunches on the mountain or taking it easy in luxurious surroundings, it's about getting the most out of a few precious days. However you spend your time make sure your short trip lasts so much longer than just your time away with fantastic tales and enviable snaps of your winter adventures.
Choosing the right destination can make or break a short break, and I'm not trying to say that my suggestions are one size fits all. Shangri-la is a myth, a utopia derived from fiction by James Hilton in 1933. Endless Googling won't get you any closer to the ski equivalent. But in my humble opinion, there is a resort that's been delighting skiers since the Rothschild family developed France's answer to the swanky Swiss St Moritz a century ago. With all the traits to make a seamless ski break, Megeve is the top of my time limited list. Hear me out before you dismiss the resort that is slowly becoming a mainstay on the ski scene once again.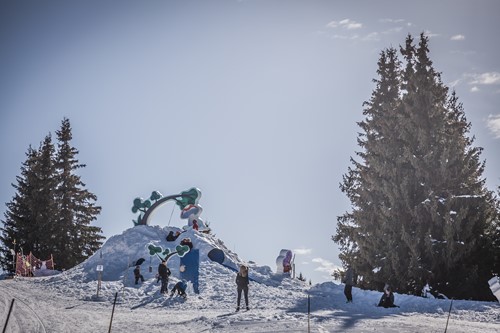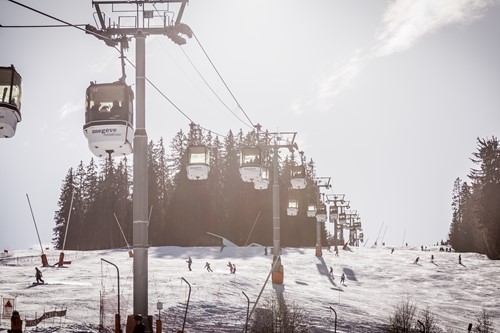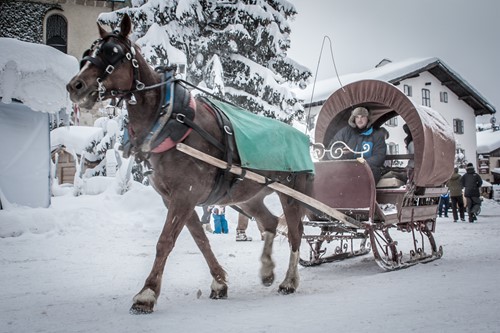 For a start its location is fantastic, just 1 hour 15 minutes from Geneva airport means you can get an early flight out and ski that afternoon as well as a late return flight to get a full day skiing on your return date. But there's plenty of resorts that this is also true for. What really makes Megeve stand out is the resort itself. Bursting with character you could lose yourself for days in the myriad of shops, restaurants, cafes and jazz bars. With over 90 bars and restaurants, there's plenty of choice in this foodies haven, with open markets on Fridays and Michelin star restaurants tucked away within the cobbles. The medieval centre is well preserved and renowned for narrow streets, wonderful architecture and a gorgeous church. Skate through open ice-rinks surrounded by Megeve's spectacular scenery. Horse drawn carts transport you throughout the village and the list of entertainment options, from dog sledding to casinos, goes on and on.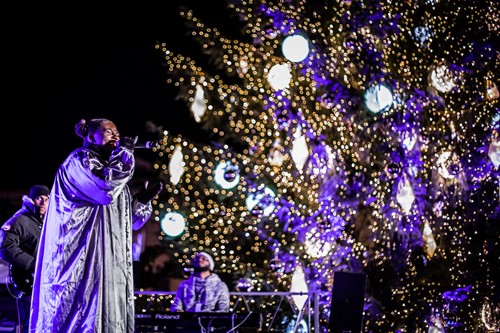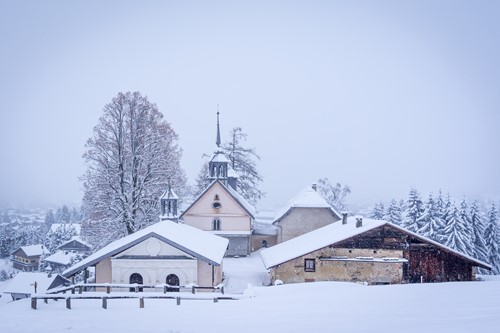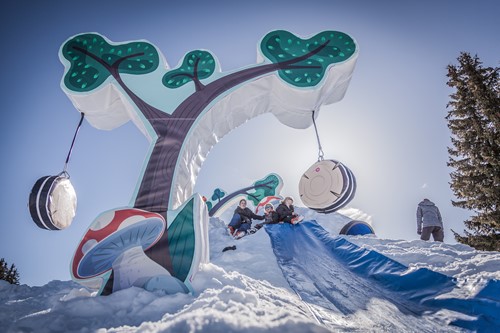 All this history and laissez-faire atmosphere attracts a well-heeled clientèle who, on a snow day, curl up in their duvets before visiting the spa leaving the mountain pristine, and completely at the mercy of any keen skier. The huge Mont Blanc massif consists of 325km of piste which is more often than not fairly empty. Even during highest of seasons the queues are few and far between. The fantastic progression terrain is perfect for beginners and intermediates, whilst there remains plenty for experts to delight in. From the Women's World Cup downhill course to some easily accessible off piste that can remain untracked for much longer than Megeve's ski hill counterparts. The extensive terrain including much below the tree line is enough to draw the attention of anyone looking for a quick getaway.
Whilst Megeve is known for a more laid back, low key vibe, a lounge scene rather than euro-pop blasting bars, there is still plenty of life to be found, with live music a dominant theme. There are four nightclubs open until the early hours to prove the point. And La Folie Douce in Saint Gervais brings a little bit of madness to the afternoon's slopes, in their own words 'a couple of hours of worship at the chapel of funky sounds'. A recent addition to truly do away with Megeve's sleepy reputation. So whether you're looking for a high tempo action packed weekend or a few days of luxurious indulgence, Megeve will give you the most out of your time away.
So there you have it - My perfect short break ski destination: Megeve in a nutshell.
Great location with a short transfer time
Resort packed full of character
Foodies haven
Spectacular scenery
Large, queue-less ski area
Surprisingly good après/nightlife
Amazing hotels
As we know, well we may not all know, that is part of the reason I'm writing this in fact: Short ski breaks only work as far as the hotels are flexible, so below are some of our most flexible hotels in Megeve. These hotels can most likely accommodate you and your flexible stay for a memorable short ski break.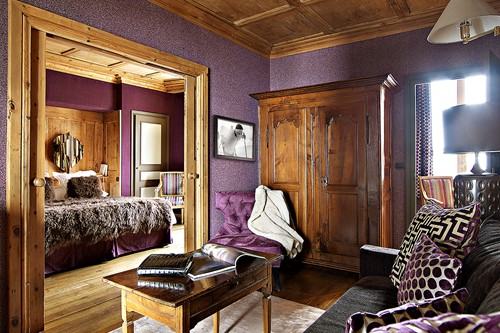 With an unbeatable position in central Megeve, Hotel Mont Blanc has excellent dining and bar options as well as a thoroughly relaxing spa.
What we like
Everything - on the village square and next to the ski lift
Lounge café come champagne bar
Les Enfants Terribles and its delicious food
Pure Altitude Spa onsite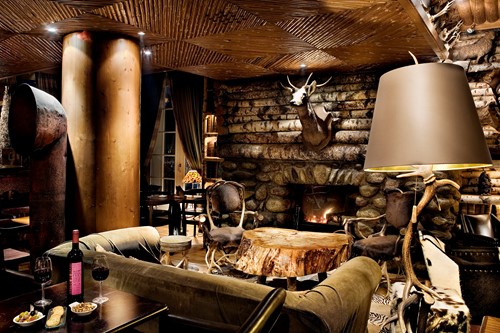 Le Lodge Park has a superb location only a short walk to the ski lifts and surrounded by Megeve's wealth of bars, shops and restaurants.
What we like
Location in town centre and close to the ski lifts
Trapper hut style decor - your in a proper country retreat
Steak lovers are in for a treat at the restaurant
Spa is a must for some post-ski relaxation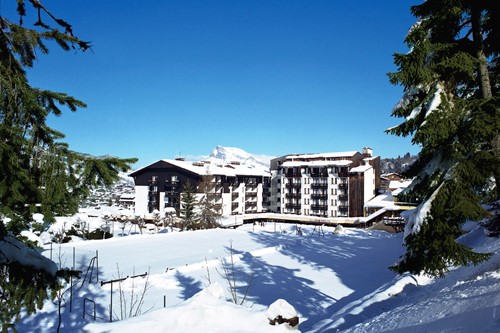 Right across the road from the slopes, the Rochebrune offers some fantastic convenience. To get into town its a pleasant 10 minute stroll. It's warm, welcoming and invariably friendly.
What we like
Great location close to the slopes
Warm, friendly and welcoming
Constantly improved and updated to give you the best experience possible
Speak to one of our ski specialists on 01962 587777 for any questions you may have or enquire online if you fancy. Our ski specialists can get back to you once they've found some great options in Megeve.