How To Get The Legs Of A Ski Champ
Get fit and practice your technique
I know I'm certainly guilty of cutting, at least my first couple of days skiing well short of the lift opening hours. And it's entirely down to not being fit enough. Legs start to crumble, thighs give way, even your arms start to feel heavy – that's when the pub sounds a lot more tempting than another punishing slog down the mountain. So if you plan on staying out from first to last lifts you're going to have to start working towards it – the sooner the better.
When you think about what's actually involved in a days skiing you'll start to realise why you won't make it to the last lift. Yes, you get taken up the mountain so no strain there. But for each 2km descent, you'll be explosively squatting on every turn in a stance that you haven't adopted for a year. To be repeated 15 times a day. For back-to-back days. The equivalent to thousands of squats a day. Can you imagine doing that in the gym? The sooner you realise that a little training will be well worth the mild inconvenience on your weeknights, and just get on and do it, the easier it will be.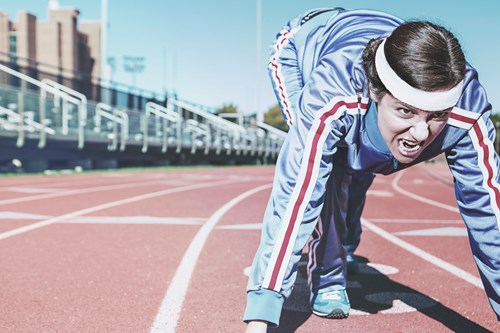 When should I start?
At least a few months before you go. Start some ski related exercises anytime. But it's not too soon to work on your general fitness now. Go for a run, try running off road to help find your balance on natural terrain. Riding a bike works a lot of the muscles used for skiing, get to your local bike shop and start cycling to work if you can. Incorporating exercise into your daily routine is a great way to get the benefit without taking time out to get to the gym. A lot of people in the office use lunch breaks to go for a run when the weather's nice.
Not made for endurance?
I find long runs and bike ride thoroughly tedious, the good news is that explosive exercise is not only more suited for skiing and boarding but also many reports would say changing it up is better than the extra miles. Short, high-intensity interval training is great for those short on time. Shooting up long sets of stairs, walk up the escalator on the underground rather than just standing on them. Try taking the stairs up to the office two at a time to build up your butt muscles and stop them burning when you're on the mountain.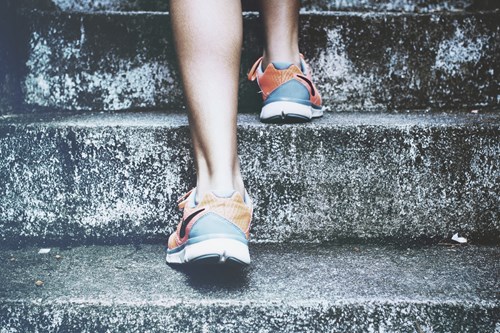 You'll need a spring in your step.
You can try some of the tried and tested classics such as skipping, jumping over a cane, sideways hurdles, and even high knees over ladders etc… Something a little different I've recently discovered, great for improving your jump, is trampolining. I was dragged to a team building evening at flip-out in Wandsworth, London (they're all over the country), thinking it would be recreating childhood days spent on the trampoline for about 5 minutes of fun before getting a little bored for the rest of the hour. However, the wall to wall trampolines, foam pits, half pipes, basketball nets and parkour areas had us scrambling for another hour and one of the easiest forms of exercise I can think of. Every one of the twenty that went was moaning of aches for 2 days. It certainly puts a spring in your step and, onto my next point, it gives your core a proper workout.
Strengthen your core
This is something that will not only help in skiing but in everyday posture and comfort. It helps your other muscles move more efficiently with a solid platform to push off. There are plenty of ways that umpteen blogs, fitness sites and apps will recommend building your core. Yoga is also fantastic for this if you like that kind of class structure in your workouts. Ski-specific exercises are readily available online.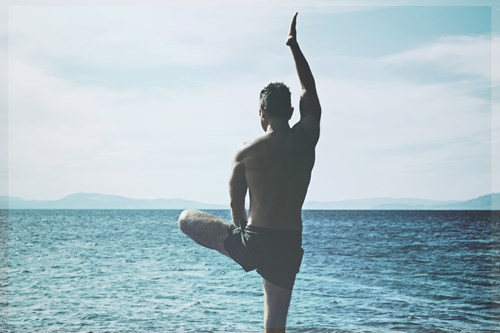 Pay attention to your thighs, butt and calves
These are the muscles you use all day every day when you're on the slopes so it makes a lot of sense to target these. Try combinations of lunges, squats and step ups with slow and perfect form to get the most out of the time spent on these. Quite an entertaining option, if you're not too self-conscious at the gym, is to get on the treadmill, crank the incline up to max and walk or slowly jog backwards. You certainly get some strange looks but I found it pretty amusing after a while and it gets much harder than you'd expect. Working all the right muscles – I must add.
Practice makes perfect.
There are plenty of indoor slopes to choose from to get a little practice in over the summer. Try working on your technique or grab a lesson to make your skiing/boarding more efficient as well as yourself fitter. Chel-Ski is possibly the newest option with travellator style slopes, no snow and no need for lifts.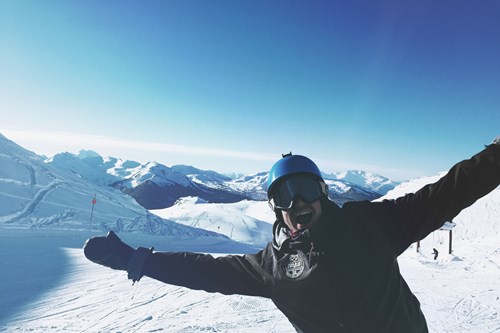 In reality
Like me, if you think constantly getting to the gym is highly unrealistic. I can never keep it up regularly for more than a month or so. Try some of the exercises whilst doing ordinary things. You can squat whilst brushing your teeth, stand on one leg whilst waiting for the train, hop, run or double up on steps whilst climbing to your office – ban the lift. It's little and often as far as I'm concerned, and you'll thank yourself for it later when it's snowing.
Haven't booked your ski break yet? Take a look at our offers or fixed package ski breaks to make sure you get your time on the mountains.