Where To Eat In Mayrhofen
There are so many Mayrhofen restaurants to choose from that the choice might feel overwhelming. Let us help you decide where to spend your hard earned cash during your ski holiday in Mayrhofen's best restaurants. 
Our favourite restaurants in Mayrhofen are all special for a number of reasons. The first being the food. These Mayrhofen restaurants wouldn't have made the cut if the food they offered wasn't top notch. That doesn't necessarily mean that each of our selected places to eat in Mayrhofen sit within the high-end bracket. These restaurants provide a range of price points and a variety of traditional Austrian and other cuisines.
Located in the town centre, just a 6 minute walk from the Penkenbahn lift, El Toro Steak und Tapas is an excellent evening meal option in Mayrhofen. Offering a menu of impressive steaks and sharing-style Spanish tapas, El Toro offers a mouthwatering alternative the standard Austrian fare. We'd particularly recommend their slow cooked BBQ ribs. The sticky sweet meat offers exactly the kind of comfort food kick you want on an activity-filled ski break. 
Scheulingstraße 371, 6290 Mayrhofen, Austria
Set just down from Bergstation Gerent in a convenient spot for lunch, Schneekarhutte serves up traditional mountain favourites with a 180 degree panorama of the slopes. Easy to spot from the piste, Schneekarhutte has a distinctive pyramid shape that'll make it easy to find on your way down on Penken 7a. Also available for evening meals and overnight stays, Schneekarhutte is popular, so we'd recommend booking a table with them before chancing the lunchtime rush.
Horberg 411, 6290 Mayrhofen, Austria
Set within the town centre, Brasserie Q is located less than two minutes from Penkenbahn and is an attractive option for an apres ski meal. Modern European classics are served alongside traditional Tyrolean fare to create an inventive and varied menu. Make sure you don't skip dessert here, because their almond-topped apple strudel is one you'll never forget.
Hauptstraße 455a, 6290 Mayrhofen, Austria
Placed helpfully in between a cluster of five ski lifts, Grillhofalm offers a selection of Austrian classics served inside (and outside) a wood-clad mountain hut. Their kaiserschmarrn is not to be missed and neither is their selection of homemade pizzas. It's tray service, so be prepared to queue, but if you're happy to self-serve the payoff is pretty great. Outside, an area with swinging sun loungers is available for those searching for somewhere to enjoy a cold stein in the sunshine. 
Horberg 419a, 6283 Schwendau, Austria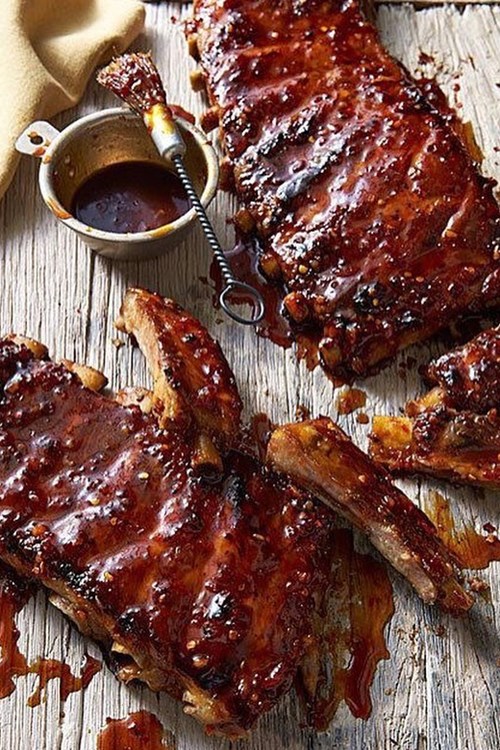 Another on-mountain restaurant, Penken Panorahma's sheltered south facing terrace offers to-die-for views of the Zillertal. Decent value and big portions make this self-service spot a go-to destination for lunches. Fill up on spag bol and beer as you take in the views and you're sure to leave Penken Panorahma feeling satisfied. 
Penkenberg 655, 6292 Finkenberg, Austria
Wooden panelling, chintzy alpine textiles, and traditional furnishings feature heavily in one section of Restaurant Neue Post, while another is altogether more contemporary. The food here certainly follows the traditional theme, serving up meat and potato based dishes galore, plus a few European favourites such as steak tartare and beer carpaccio. Friendly service and a relaxed atmosphere make this a solid evening meal choice. You'll find Restaurant Neue Post within the 4* Hotel Neue Post, located on Hauptstraße in the centre of town.
Hauptstraße 400, 6290 Mayrhofen, Austria
Classic, no-frills mountain food is what's on the menu here but it certainly does the job. Another excellent lunchtime pit stop location, Bergrestaurant Ahornhuette provides the perfect vantage point from which you can enjoy a carb-heavy wienerschnitzel and chips and an ice cold beer with a view of the pistes. You'll find Bergrestaurant Ahornhuette at the centre of the Ahorn mountain right next to the Ahorn lift's mountain station.
Waldfeldweg 638 A, 6290 Mayrhofen, Austria
Featuring traditional decor, big portions and friendly service, this family-run restaurant provides an authentic Austrian experience. Located on the outskirts of Mayrhofen in the beautiful village of Dorfhaus, this restaurant is best for evening meals. Whenever you visit though, make sure you don't miss their Kässspätzle - a classic Austrian dish of Spaetzle noodles with cheese and fried onion.
Dorf Haus 768, 6290 Mayrhofen, Austria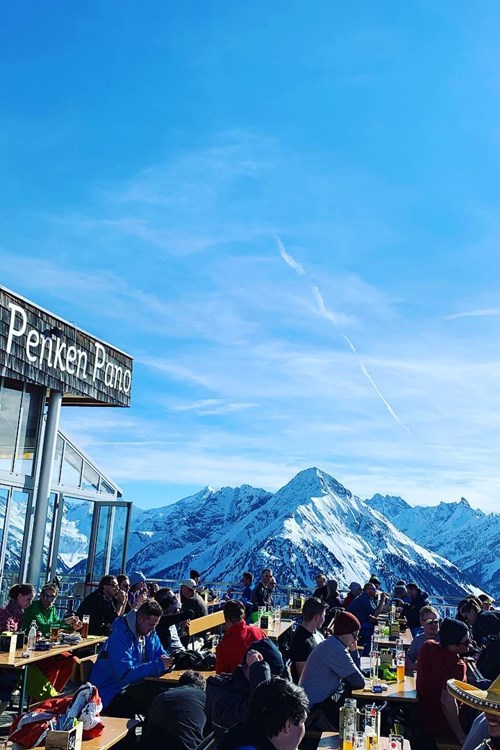 Don't be put off by this place's slightly questionable decor, Pane e Vino da Michele serves up some incredible Italian fare. Ideal for those of you who need a break from the heavy Austrian plates of wienerschnitzel and kaiserschmarrn, here you'll find freshly made pastas, generous salads, and fresh bruschetta. If you're looking for pizza though, look elsewhere because you won't find it on the menu at Pane e Vino da Michele.
Hauptstraße 456, 6290 Mayrhofen, Austria
Offering ample outdoor bench seating in the sunshine. Granatalm makes a fantastic midday pit stop. If it's too cold outside to make use of the sun terrace their inside restaurant offers floor-to-ceiling views and a simple wooden interiors. This restaurant, again, is self-service so don't go expecting haute cuisine, but you'll certainly appreciate their rich and warming cheese soup and traditional spaetzle noodles. You'll find Granatalm at the top of the Nordhang chair lift. 
Penken 422, 6292 Schwendau, Austria
The charming surroundings of Mayrhofen, together with a wide choice of accommodation and a world-class ski area, produce something very special. Give us a call on 0208 939 0862 or enquire online to find out more about booking a break in Mayrhofen.