Our Top Ski Runs In Meribel
Here's where to ski in Meribel - from beginner-friendly to thrilling and fast, these slopes provide something for every type of skier.
Already booked a ski break to Meribel and hoping to make the most out of the area? We've put together a guide on where to ski in Meribel, to help you enjoy Meribel's valley to the fullest. The Three Valleys is a snowsport enthusiast's paradise. There's 600km of piste on offer in the wider Three Valleys area, including 310 ski runs and 176 lifts, and Meribel is perfectly placed to access it all. But that's not to say there isn't plenty on offer in Meribel valley itself. Find out where our Ski Sales Specialists go when the head to Meribel, and how to plan your piste route for all abilities.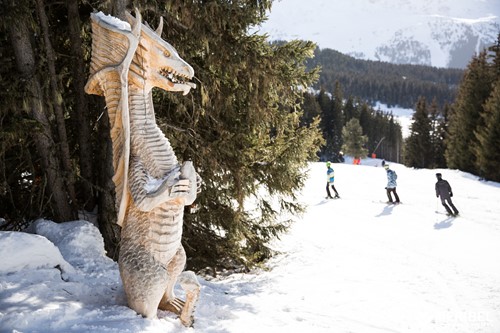 Pic bleu (Green)
Located in the Col de la Loze sector, the Pic bleu can be accessed from the top of the Loze Express chairlift. Believe it or not, this themed piste features a series of dragon sculptures - a fun addition to this green run, especially for young children. This picturesque tree-lined run is gentle enough for the whole family to enjoy.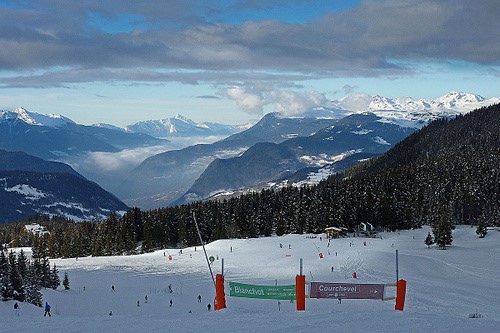 Blanchot, Foray and Rhodos (Green)
The peaceful green slopes in the Altiport region also make for perfect beginner terrain. Head up the Rhodos 1 and 2 lifts or the Altiport chairlift to ski down Blanchot and Foray or Rhodos into Meribel Centre. These routes are long enough that beginners can really get a feel of what it is to travel whilst skiing, exploring the resort as it should be explored rather than just doing laps of the same nursery slope.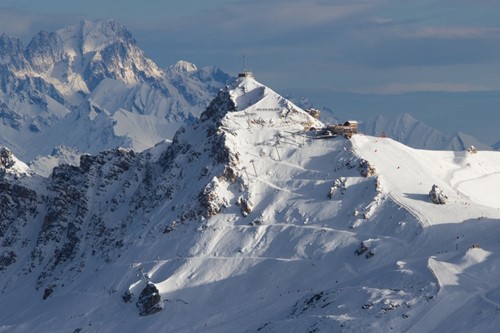 Biche, Marcassin and Aigle (Blue and red)
Intermediates looking for a wide variety of terrain should head to the Saulire area on the Saulire Express cable car. From here, take the blue Biche piste down, and link onto the red Marcassin piste, continuing onto red Aigle if you fancy a long red run down into Meribel Mottaret.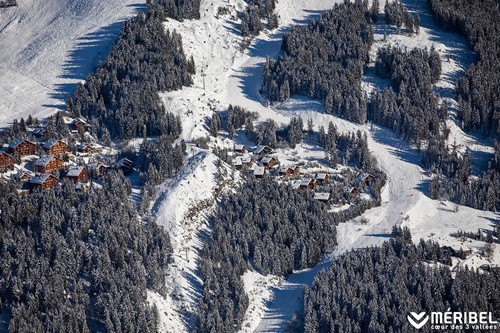 Mauduit (Red)
Also located on the Sulire side of the valley, Mauduit takes you down to Chaudanne on a long, cruisy red. Take Saulire Express 1 and 2 all the way to the top to get the full experience. Here, you'll find a solid 900m descent with some interesting changes in terrain. Plus, for some reason we can't quite get our heads around, this piste is notoriously clear. 
Best for advanced skiers: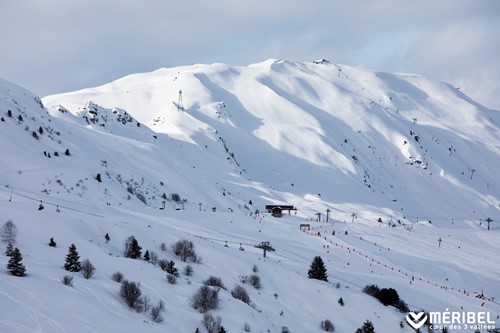 La Face (Black)
Created for the downhill races in the 1992 Winter Olympics, you'll find the black Face piste at the top of the Roc de Fer. Starting at 2,290m you'll descend down a hair-raising, largely straight run where you can really get some speed up. This one's certainly not for the faint-hearted but if you've got the nerve you're sure to be rewarded with a thrilling run down here.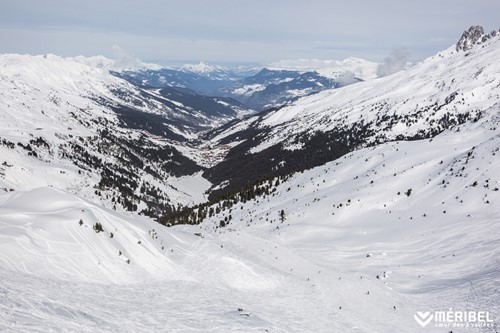 Combe du Vallon (Red)
Starting at an altitude of 2,952m, the Combe du Vallon piste is the longest in Meribel, featuring a 900m descent over 3km of piste. You can access it via the Mont Vallons lift from the Plan des Mains - from here, you're also well-located to head over to Val Thorens, Les Menuires, or Saint Martin du Belleville. Combe du Vallon provides incredible views and a challenging run for intermediates.
Looking to plan a short ski break or ski weekend to Meribel? 
Our Ski Sales Specialists are on hand to help you organise every aspect of your trip. We specialise in tailor made packages and ski breaks outside of the usual Saturday - Saturday format and offer one flexiski operated chalet and a selection of hotels and self-catering accommodation in Meribel. 
If you'd like to learn more or want some help putting together a package just give us a call on 01962 587777.