Where Is The Snow? 22nd Mar 2018
Last week I got to test the new lift link between Stuben and Zurs, sometime in St Anton purely for pleasure (not through work). If you're heading to St Anton then my top tip to get over to Lech would be to leave at around 10am rather than at first lifts. You'll avoid any lift queues, the pistes will be almost empty in comparison to skiing first thing and you'll arrive in Zurs at exactly the same time. Minus a lot of waiting around. It's a much more enjoyable ski about an hour later and there are some lovely bits just off the side of the runs. Whilst you're there Zurs is well worth exploring before you head over to Lech, and Zurs slopes are empty.
How's Europe looking?
Winter seems to be conquering spring at the moment, we certainly haven't hit slush factory time yet. Temperatures are remaining below freezing in most resorts across Europe and there's more snow on the horizon. It could get milder by this time next week, however, even more snow is due to top up the slopes in the next 9 days.
In France, the freezing levels seem to be fluctuating around the 1500m mark but slowly creeping up as the weekend passes. In Chamonix, temperatures are remaining at around -6 Celsius during the day and there's set to be a significant snowfall of 34cm over Tuesday night, more by the time next weekend comes around.
Meanwhile, in Austria, St Anton will see a break in the cloud cover over the weekend for some sunny skiing but the temperature will remain around the -4 Celsius mark. The freezing levels are fluctuating between 750-1600m it looked like spring might crop up next week until the further snow was forecast.
Sauze d'Oulx in Italy will have clear skies with sunshine today and tomorrow before the clouds partly obstruct the skies over the weekend. Again the area is in the low minus figures but the freezing point is creeping upwards by mid-week.
Current conditions in pictures:
Snow forecast in the next 9 days: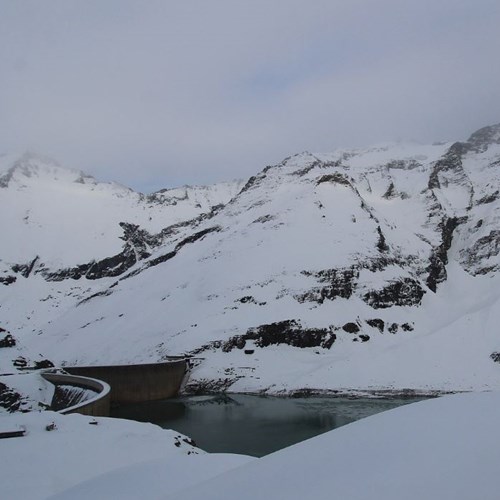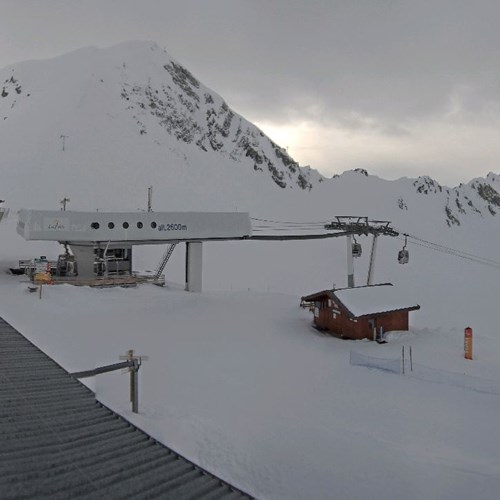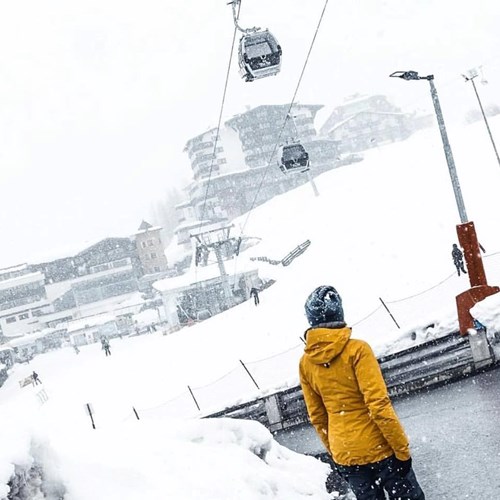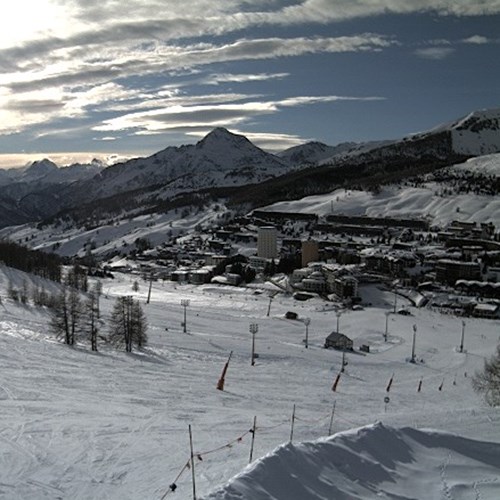 Videos for a Thursday afternoon:
In summary: 
Resorts around the Mont Blanc range look to receive the most snowfall in the next nine days, making resorts such as Chamonix, Courmayeur and Megeve prime targets for a last minute getaway. The snow bases are pretty sizeable in this part of the Alps as well meaning there'll be pristine pistes for a long time to come. Chamonix has an impressive 405cm whilst Megeve and Courmayeur have 270cm and 250cm respectively. It's safe to say the snow will last far beyond when the lifts close this year.
If you want to check out our last minute availability take a look here. Alternatively, our ski specialists are always (as long as were open) on hand to help you find your next ski break, give them a ring on 0208 939 0862.