2019/20 Ski Season Highlights
We're looking back on some of our 2019/20 ski season highlights, to help us remember the incredible memories we've made on the slopes this season. 
The 2019/20 ski season ended so much more abruptly than it should have. Whilst snow lay thick on the ground we were met with one of the most 'unprecedented' situations that the travel industry has ever seen. So many of my colleagues (myself included) were looking forward to a late-season ski break and it's fair to say that everyone was heartbroken to have to miss out on those experiences - our valued customers included. 
Next season is likely to be bigger than ever and, whilst we might have missed out on the final few months of powder this year, it's safe to say that we will ski again. The resorts we love are still waiting for us and we know that those stunning mountain vistas will seem even sweeter next season.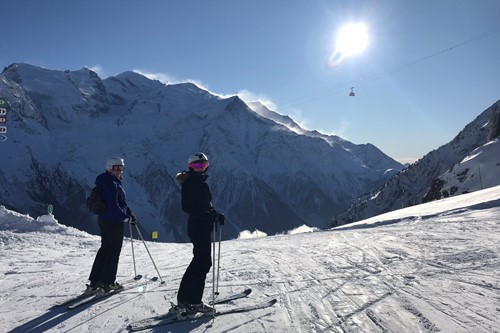 Chamonix is somewhere I've skied more than most, but never tire of. The different ski areas here mean you get access to what feels like five resorts in one. We managed to fit in a ski day and the sun came out for us in full force. On our last run in Brevent, fuelled by a few rum hot chocolates, we were treated to the most beautiful sunset over Mont Blanc – a truly magical way to end the day.
Madelyn, Brand & Digital Manager
In December, a few of my colleagues and I had the chance to head to the world-famous ski resort of Chamonix. We were greeted with snow on our arrival which, when you're skiing the next day, is the best feeling in the world. We woke up to blue skies and 4 inches of fresh snow which geared us up for a fantastic day on the slopes. In the evening we went out for drinks at night at the incredible Folie Douce Hotel, located right next to the slopes. A short ski trip at its best!
Bradley, Senior Ski Sales Specialist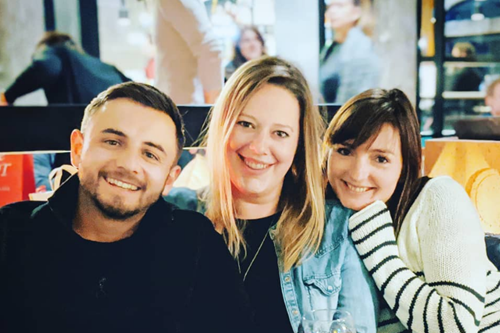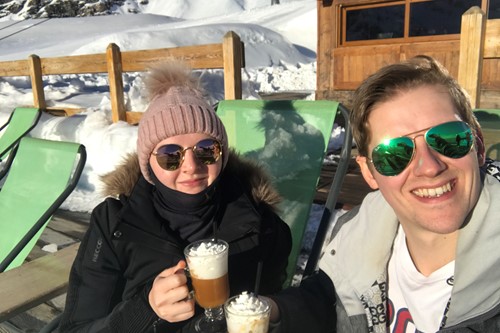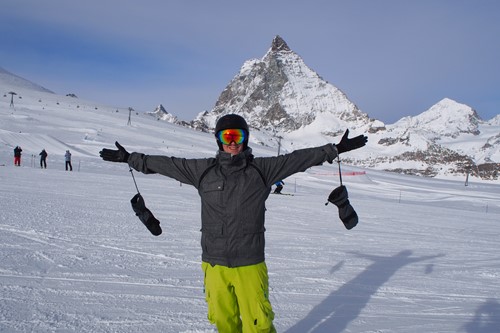 I headed off on a week with Inghams, one of our sister companies, last month to Cervinia. Whilst it seems like ages ago now, I still smile when I think about sipping bombardinos in the sunshine and whizzing down the slopes in Zermatt with a view of the iconic Matterhorn. We got stuck in a bit of a snowstorm on our first few days, but managed to keep ourselves in high spirits watching Rugby World Cup matches in the Dragon Bar as the storm covered the slopes in fresh powder outside.
Lily, Digital Content Executive
A real highlight of mine would have to be skiing in Norway for the first time. Heading to Trysil in early December, the days are short but very rewarding. It's well worth getting the first lift at 9am (something you will rarely see me do) to experience skiing at sunrise; it's like nothing you can experience anywhere else. The views go on for miles around over the pristine Norwegian wilderness and the slopes were completely empty. Sacrifice your holiday lie-in at least once on your trip to Norway to make sure you see this amazing sight.
James, Sales Manager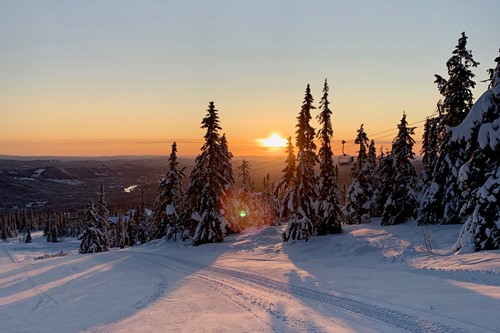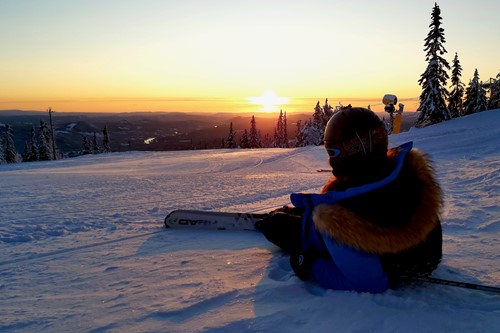 I've been dreaming about going to Trysil since I first started working at Flexiski three years ago and built up some pretty high expectations. Safe to say, I was not disappointed. The skiing is unmatchable. There's no battle for the first lift as the Norwegians like a lie-in, so you'll have the piste all to yourself during sunrise.
Natasha, Ski Sales Specialist
I was lucky enough to head out to Grindelwald and Wengen to experience skiing in Switzerland for the first time. It's fair to say I was blown away. A particularly great memory was exploring the Grindelwald First area with a local guide… That, and night sledging on Bussalp after stuffing my face with cheese fondue.
Lily, Digital Content Executive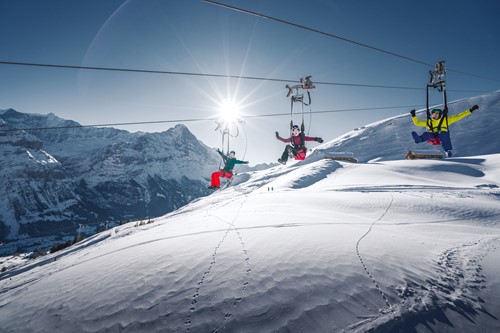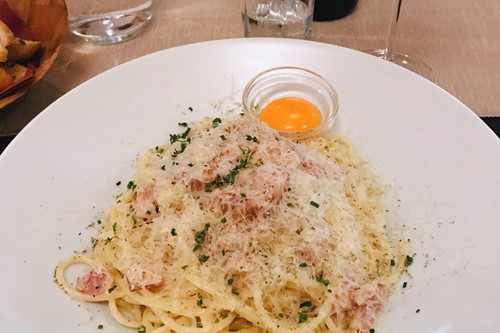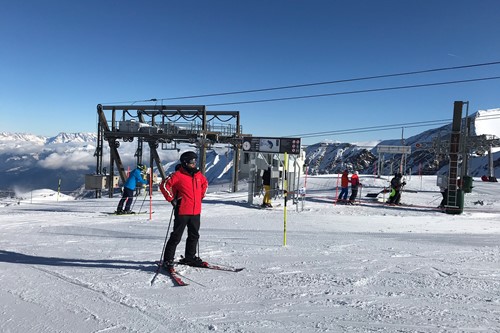 We headed out on a whistle-stop tour of Austria in December to get to know Zell am See, Kaprun, and Kitzbuhel. One of the highlights here was definitely the food - we were introduced to two restaurants in Zell I won't forget in a hurry. I had one of the best burgers of my life at the Crazy Daisy and an incredible pasta dish at Brasserie Traube.
Madelyn, Brand & Digital Manager
This year I went to Avoriaz for my first experience of the Portes du Soliel. The resort is traffic-free with everything right on your doorstep, just a short walk or ski away. The ski area itself is one of the biggest in the world and it's actually very manageable, you can easily ski different areas each day rather than repeating the same path each time. We had loads of fun checking out the 'Stash', trying some of the jumps and features. If you're not feeling up to it you can just go to watch others show you how it's done or try out the 'Lil' Stash' to get you going.
Gav, Senior Ski Sales Specialist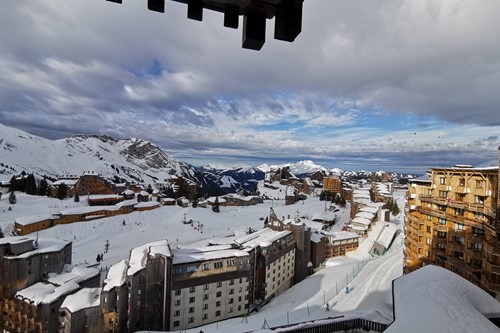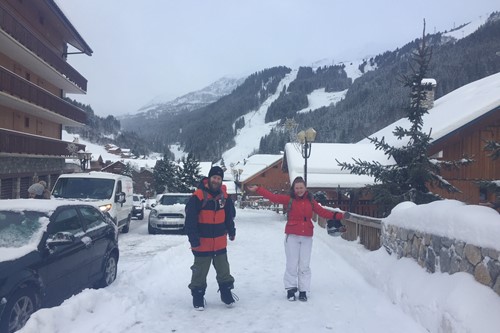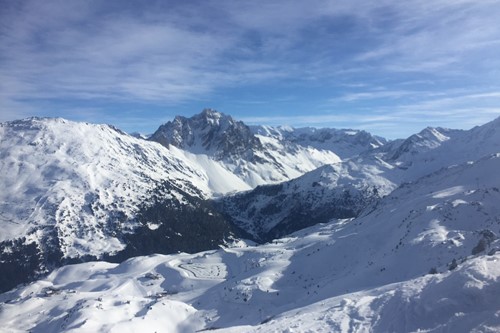 'Having spent the past few years skiing in New Zealand, my recent trip to Meribel was a welcome return to a traditional, picturesque ski town. Despite the weather not being great for a few of the days we spent there it's hard not to fall in love with Meribel. The last morning's skiing was everything I'd hoped for: fresh snow, tree-lined valley runs and fantastic views from the mountain tops, with plenty of hot chocolate breaks to refuel.
Annie, Aftersales Specialist
I skied in Andermatt for the first time in February this year while checking out the Hotel Radisson, and it absolutely beat my expectations. The new lift connections there already and the next project which will link another area are amazing, the skiing is great and the opportunity for all levels ideal. Plus, if the mood takes you, you can ski all the way to one end of the valley and get the après ski train (yes, really!) back to town. A visit to the wellness area followed by indulging in the amazing food on offer at the Radisson makes for a great ski day.
Nick, Purchasing Manager - Austria & Switzerland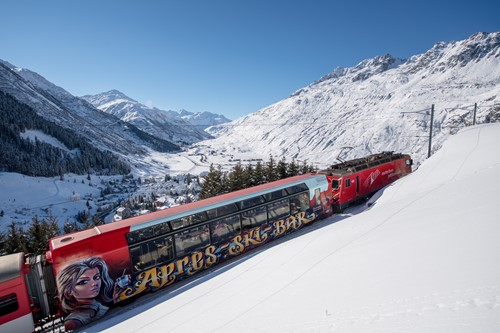 My colleague Mads and I headed out to St Anton to get acquainted with our chalet staff members and managed to squeeze in a few days of skiing while we were out there. Probably most memorably, we skied into St Christoph for lunch at the Hospiz Alms. We spent slightly too long enjoying our surroundings here before realising we'd missed the last lift back to St Anton. After coming to terms with our predicament, we enjoyed a few glasses of wine by the fire before getting a taxi straight to après ski at the legendary Mooserwirt. This was my first Austrian après experience and it certainly didn't disappoint!
Lily, Digital Content Executive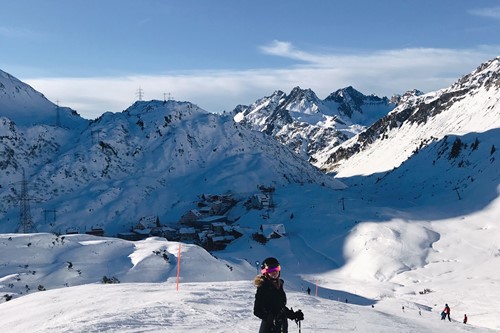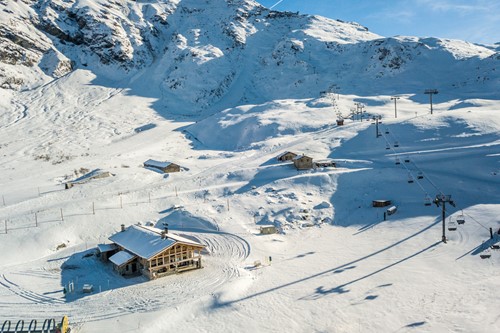 Your favourite place to stay:
Our flexiski operated chalet, the Chalet des Cascades consistently comes out on top when it comes to customer feedback. Here's a quote from one of our guests on their experience staying in the Cascades:
For us the experience has been without parallel, and it is the small details that really make the difference. In just a few days there have been many instances, but to record the three most memorable… 1. Finding mini Mars and Snickers bars in the entrance hall 2. Being collected by the chalet manager when buying take away pizzas on Tuesday night and 3. The chalet's truly ski in ski out location.
We always love hearing feedback from customers so if you've got a memory from last season you'd like to share with us please tag our accounts on social media in your post. You can find us on Facebook, on Twitter, and on Instagram. We'll be releasing updates for our new resorts and new hotels for next winter all summer, so keep your eyes peeled in the meantime.
There's one thing I've seen on social media I'd like to end with, and that's this image of the Matterhorn. This lovely projection just about sums up our feelings here at flexiski. We know how frustrating the end of this season has been but we do feel like there really is so much to look forward to. We will ski again and we'll see you on the slopes next season. 
To speak with one of our Ski Sales Specialists about booking a ski break next year just give us a call on 01962587777. Our six flexiski chalets are on sale for next winter and now is a great time to get planning to give you something great to look forward to.