Our Favourite Things To Do In St Anton
Take a look at our guide to the best things to do in St Anton - perfect for non-skiers and bad weather days. 
St Anton: known for being part of the 305km Arlberg ski area and for its world-class après ski scene, but there's plenty more on offer here to make St Anton the perfect short break ski destination. Here, we're rounding up some of the best things to do in St Anton including activities, day trips and non-skier go-tos.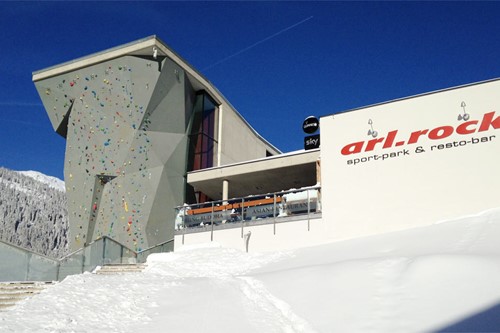 1. Enjoy an activity at the arl.rock sports centre
The arl.rock is St Anton's sports park and is the answer to any bad weather day. If you're struggling to figure out what to do in St Anton you could easily spend a day here. There's an indoor climbing wall here that's open throughout winter and here you can rent equipment and climb on your own if you're experienced or grab an instructor and have them show you the ropes. 
There's also a bouldering wall (essentially a low climbing wall with plenty of padded mats below so you don't need ropes) for you to try your hand at free climbing. If you fall it's not high and you'll land on the soft mats below. Alternatively, if you're not a climbing fanatic, then there's always the arl.rock's bowling alleys, tennis courts and squash courts for you to test out. 
The bowling alley also has a small sports bar on site for drinks, snacks, watching the football and even a cheeky game of nails - the Austrian game of smacking a nail into a chunk of wood with a hammer. Nails is a lot more entertaining than it sounds - you'll have to trust us on that.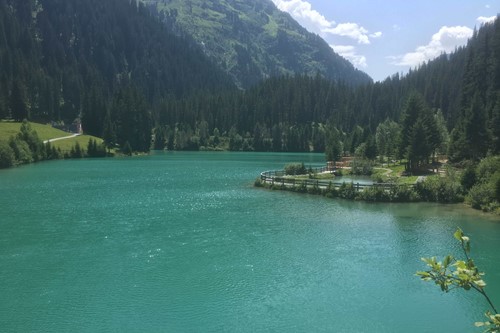 2. Go on a wander around Verwall Lake
To the south west of the town lies the Verwall Lake which you can see here pictured during the summer. The lake is a great spot to walk to, especially for non-skiers, as it will take a couple of hours to complete the route. There's also a bus that runs there, so you can opt for a shorter stroll around the lake rather than walking the round trip. It's a lovely walk though, and there's a great little coffee/hot chocolate stop on the way there if you're in need of a pit stop.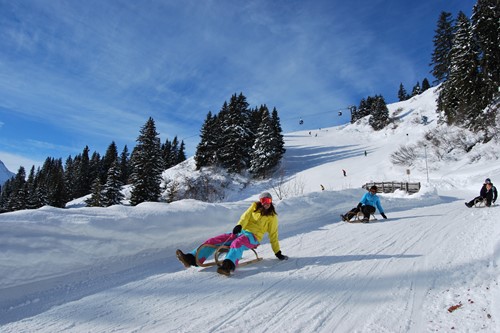 There's a night-lit tobogganing run starting at the top of the Gampen lift and snaking 4km down the mountain to Nasserein. This run offers a 500 metre descent and, best of all, it's free to use. Though, if you don't have your own toboggan - we'd be amazed if you did - then you will have to rent one from one of the various sports shops around town, or at the Nasserein. 
The toboggan run is open twice a week on Tuesday and Thursday evenings and, if you like going fast and you don't mind the occasional collision, then we suggest you make a night of it. A little tip would be to stop off half way down for a drink or bite to eat at the Rodelalm, a cosy mountain hut featuring roaring fire pits and plenty of live music.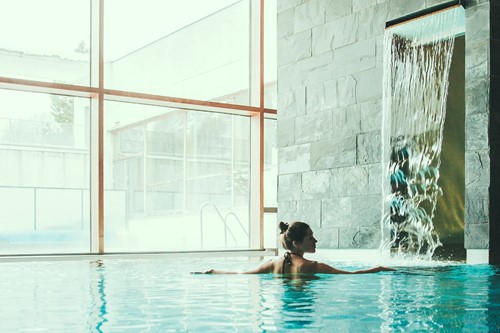 4. Indulge in a spa day at the Arlberg WellCom
The art walk takes you from the Nasserein to the Arlberg WellCom centre, perfect for a relaxing afternoon in St Anton. This large spa and wellness centre in St Anton has a wide variety of facilities and is a great option for a day of relaxation and detox…before, of course, the afternoon's après ski kicks off. 
The Arlberg-well has numerous pools both inside and outside with strong whirlpool currents and waterfall caves, as well as saunas and steam rooms and a relaxation room that's all too easy to nap in.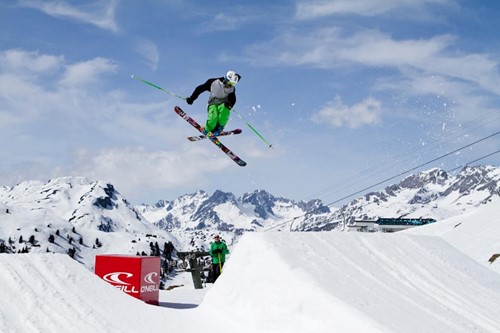 5. Watch the tricks in style at Rendl beach
On the lesser visited side of St Anton's ski area, if you head up the Rendl gondola you'll find a huge decking area overlooking the board park. This is known as Rendl beach and it's an easy place to spend a few hours basking in sunshine on the deckchairs. Sit back with a glass of prosecco and watch the tricks, flips and fails of the park rats below. You'll always get to see something impressive here, whether that's the amazing tricks or the spectacular wipe outs.
Day trips from St Anton:
For non-skiers staying in St Anton, or simply for those who fancy a day off the slopes, the city of Innsbruck is an often forgotten gem. Its name derives from the German word Brücke meaning "bridge" which leads to "the bridge over the Inn". There's plenty to do in St Anton for non-skiers but a day trip to Innsbruck can provide a nice change of scenery.
Innsbruck is an hour from St Anton by train and you've probably already seen the pictures of Innsbruck's pastel coloured buildings dramatically lining the waterfront. There's plenty of things to do here for non-skiers and, if someone in the group can't go without skiing for a single day, there are nine ski resorts to choose from surrounding the town if they want to come along.
The beautiful city has many historical buildings and a truly friendly ambiance. Why not head to the old town and wander around the cobbled streets? Here, you can  browse the tourist knickknack shops and gaze at the painted buildings. Innsbruck, of course, offers all the more traditional high street shops, but you are never far from reminders of all of the world-famous alpine villages just on Innsbruck's doorstep.
Day trip to Lech
Innsbruck is far from being the only option for day trips in the Arlberg region. Another recommendation would be to take the public bus over to Lech for some luxurious shopping, or simply to enjoy the wonderful atmosphere of this esteemed alpine village.
The same bus will also take you to St Christoph, home of the 14th century Arlberg Hospiz Hotel. In the cellars of the hotel restaurant, the Hospiz Alm, they house the largest collection of oversized bottles of red wine in the world. Tastings can be arranged, but an exploration of the cellar is an experience in itself. The restaurant is also a great choice for lunch – we would highly recommend the ribs.
Looking to plan a short ski break or ski weekend to St Anton?
Our Ski Sales Specialists are on hand to help you organise every aspect of your trip. We specialise in tailor made packages and ski breaks outside of the usual Saturday - Saturday format and offer three flexiski operated chalets and a selection of hotels in St Anton.
If you'd like to learn more or want some help putting together a package just give us a call on 01962 587777.