Where To Eat In St Anton
Discover the best St Anton restaurants in the town and on the slopes to help you make the most of your ski weekend with us.
Whether you're looking for a leisurely lunch with a view or a feast of traditional Austrian fare in a cosy cabin, we've got you covered. Perhaps the thing that most defines a ski holiday - aside from the obvious winter sports element - is the food. St Anton restaurants are certainly plentiful, so we're rounding up the best and brightest dining options around town and on the pistes. It's nice to know that you won't be left feeling hangry or hopeless during your stay here. We know just how important it is to get the most out of your time on the mountains, especially on short ski weekends, and these impressive restaurants in St Anton are sure to leave you satisfied.
Sat opposite the Arlberg Well, Hotel Schwarzer Adler plates up perfectly considered local delicacies in its 400-year-old Tyrolean parlour, Alte Stube. While the hotel does offer a half board restaurant for guests, their a la carte offering is really something special. A charming ambiance, extensive wine list and a menu of mouthwatering Austrian fare makes this place a great special occasion option. You'll need to call up to book a table if you're hoping to eat here during the evenings, though.
Dorfstraße 35, 6580 St. Anton am Arlberg, Austria
m3 Hotel's Hazienda offers a modern European menu of homemade pastas and perfectly cooked meat-based main courses. Their food is anything but heavy, however, with each dish arriving thoughtfully plated and cooked to perfection. The decor is simple and modern, which makes a welcome change from the traditional Tyrolean restaurants found frequently in St Anton's town centre.
Dorfstraße 56, 6580 St. Anton am Arlberg, Austria
Tired of Tyrolean cuisine? After a week of feasting on heavy meat and potato-based meals we're sure The Skiing Buddha will come as a welcome relief. A fresh Asian menu of Thai-inspired coconut curries and fragrant stir fries breaks up the monotony. Their atmosphere really picks up during apres ski, so come during the evening if you're after something a little more serene. You'll find The Skiing Buddha above the arl.rock sports complex.
Bahnhofstraße 1, 6580 St. Anton am Arlberg, Austria
Located at 2085m, Verwallstube provides breathtaking views of St Anton and a menu of impressive fine-dining dishes. Make sure to book ahead for lunch as this place is certainly a popular choice for long lunches on the slopes. You're certainly in for an experience here, with service ranking extremely highly on their priority list - this is a culinary experience you're unlikely to forget. You can access Verwallstube at the Galzigbahn's top station.
Kandaharweg 9, 6580 St. Anton am Arlberg, Austria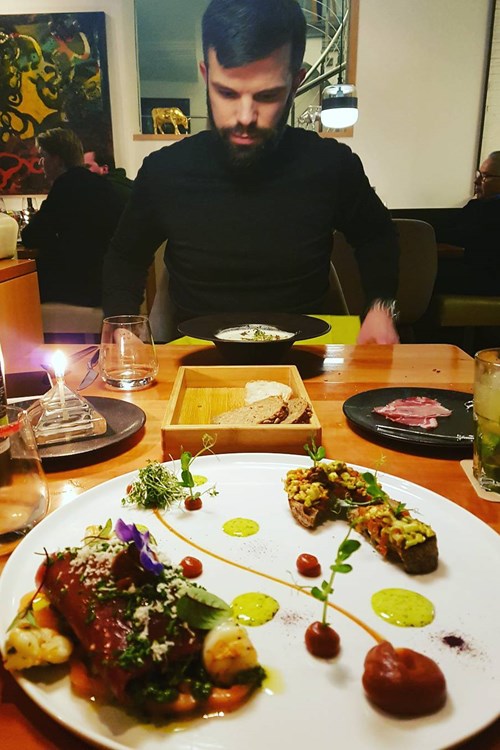 The Museum Restaurant can be found within the St Anton Museum - hence the name. This historic building was built back in 1912, an architectural gem in the centre of St Anton. Within easy walking distance of the town centre (just follow signage to the museum from the roundabout next to the new Rendl Gondola Base) you'll find a charming restaurant, spread across four central rooms. Seasonal Austrian cuisine and a sophisticated wine list make The Museum ideal for big occasions.
Rudi-Matt-Weg 10, 6580 St. Anton am Arlberg, Austria
If you're looking for simple, affordable Austrian food within a traditional setting, Der Grieswirt is your place. With a menu featuring schnitzel, spaetzle, and strudel, you won't be disappointed if you're looking for an authentic experience. Low key surroundings and friendly serving staff make Der Grieswirt one of our favourite in-town lunch spots.
Im Gries 4, 6580 St. Anton am Arlberg, Austria
We can't deny that MOOSER Hotel is known primarily for its world-famous apres ski bar, the MooserWirt, but Ooben im Mooser is certainly worth considering for a special evening meal. Fine dining and flashy views give Ooben im Mooser its hefty reputation as one of St Anton's most impressive restaurants. Open exclusively for evening service and often fully booked by hotel guests, you'll need to reserve well in advance or you'll risk missing out on 360 degree views of St Anton's twinkling lights.
Unterer Mooserweg 2, 6580 St. Anton am Arlberg, Austria
A small restaurant located on the fringe of St Anton, you'll find it a 20-minute walk or a 6-minute drive from the centre of town. A solid option if you're looking for a bit of peace and quiet away from the hustle and bustle of the town centre, especially during apres ski hours. Think traditional surroundings and delicious Tyrolean specialties, Sonnichbuchl Stube provides a laid-back haven within the Hotel Sonnichbuchl.
St. Jakober Dorfstraße 11, 6580 St. Anton am Arlberg, Austria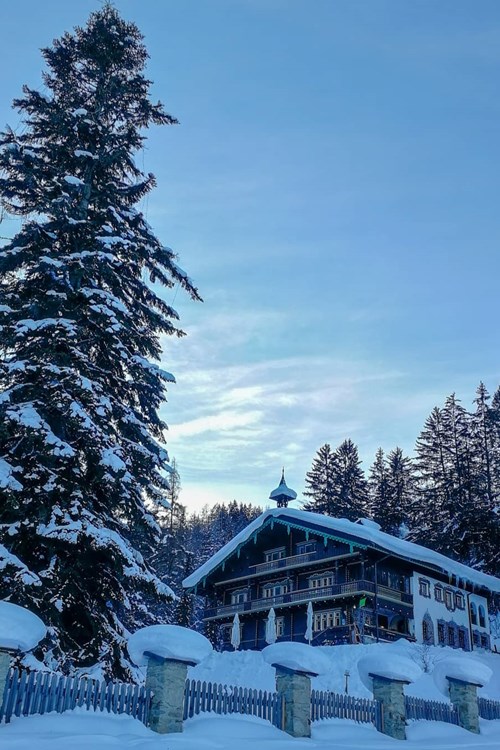 9. Bodega Bar
Bodega Bar provides a vast selection of Spanish tapas favourites, located in the very heart of St Anton. Fill your boots with patatas bravas, Spanish meats and cheeses, and padron peppers whilst sipping sangria and find yourself transported to sunnier climes. Open year round, Bodega Bar does get busy during dinner time, so it's always best to book a table to guarantee your seat.
Dorfstraße 40, 6580 St. Anton am Arlberg, Austria
This (primarily) Italian joint serves up 'the best burger in St Anton' according to customers, so it's definitely worth stopping in to refuel. You'll find Galzig Ristrobar in the town centre, just next to the Galzigbahn lift. Hop off your skis after a zoom down Zammermoos and reward yourself with a plate of pasta and a large glass of red wine at Galzig.
Kandaharweg 2, 6580 St. Anton am Arlberg, Austria
The charming surroundings of St Anton, together with a wide choice of accommodation and a world-class ski area, produce something very special. Give us a call on 0208 939 0862 or enquire online to find out more about booking a break in St Anton.