Dog Sledding In Banff And Lake Louise
If you're looking for the ultimate winter experiences (other than skiing and snowboarding that is) it's pretty hard to look past husky driven dog sleds. Dogs and man/woman have travelled through the snowy circles for around 4,000 years and our four-legged friends are raring to give you an experience of a lifetime. In the depth's of Canada's oldest national park, overflowing with wildlife and stunning scenery it's hard to imagine a better place to give it a go.
It's time to make some awesome dogs incredibly happy, by sprinting through the snow and releasing some of their relentless and pretty contagious energy. Huskies are incredibly strong dogs and are at their happiest when the work is hard and the temperatures low, making them the perfect companions to immerse yourself in the wilderness around Banff and Lake Louise.
With every dog sledding experience taking part in the Huskies care and getting to know the dogs is an essential part of the experience. So perfect for dog lovers like ourselves. You can also self-drive the sleds or be on a shared sled with a musher at the helm leaving you free to gaze at the snowy landscapes rushing by and ask as many questions to your guide as you can think of.
The dog sled details:
The season runs from November through April pending snow conditions and which experience you are after. Below we're taking a look at the options available through 'Snowy Owl - dog sled tours' who are recognised as bringing the sport of dog sledding to Banff National Park. A family owned and run endeavour with 16 teams and 180 dogs, founded in 1983 - we believe they're the best in the business.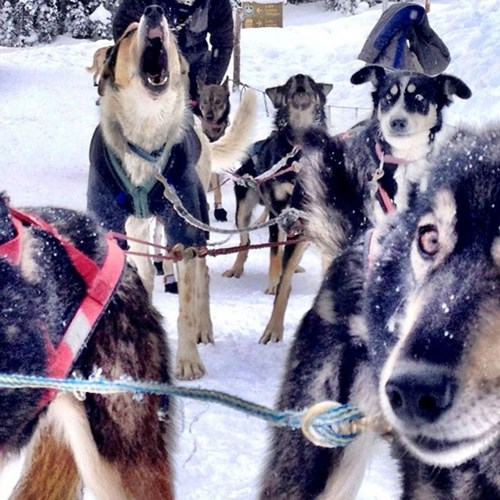 The powder hound express
2 hours with 1 hour of dog sledding
Trail Length approx. 10km
November 1st - April 30th - snow dependant
Around £180 for a 1 person, instructor-driven
Around £240 for 2 people. instructor or self-driven
Departs from Spray Lake at 9am, 11am, 1pm and 3pm
Learn what it's like to be part of one of the most awesome teams around. After 30 minutes of introduction and instruction, the Huskies will take you on an exciting journey over the hills through tranquil valleys, picturesque bridges and breathtaking ice-covered lakes. Pause at Goat Pond for a fuss of the dogs and take in the views before heading back for hot drinks around the campfire and tasty snacks.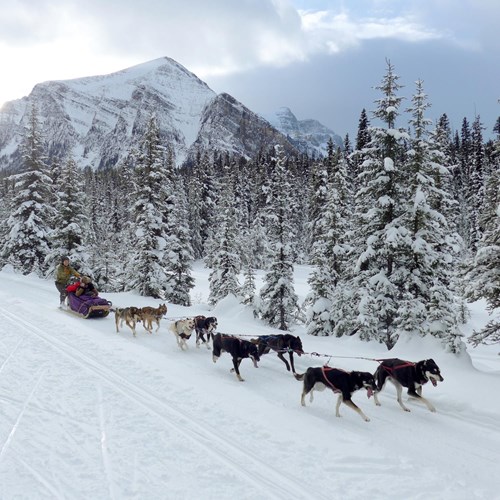 The Sunfeather Winterlude
4 hours with 3 hours of dog sledding
Trail length approx. 24km
December 15th - April 15th - snow dependant
Around £370 for 1 person, instructor-driven
Around £488 for 2 people, instructor or self-driven
Departs from Spray Lakes at 11am
There are 30 minutes dedicated to safely learning how to drive a dog team before you're whisked off through the forests of huge black spruce covered in heaps of fresh snow. High on mountain air, you'll travel along Goat Creek through the pristine wilderness stopping for views and enjoying the company of your dogs. There's a campfire lunch followed by traversing Goat Pond or Spray Lakes with your team to run back home and another fire and tale-telling/photo swapping.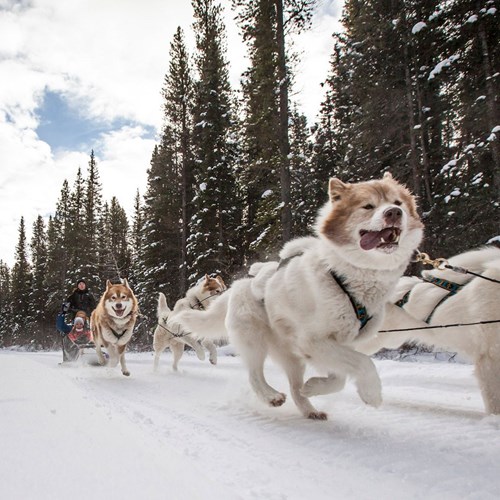 The spirit of the dog society
8 hours with 7 hours of dog sledding
Trail length approx. 45km
February 19th - April 1st - snow dependant
Around £550 for 1 person, instructor-driven
Around £890 for 2 people, instructor or self-driven
Departs from Spray Lakes at 9am
Something of an epic journey, you'll make your way through the quiet forests at the base of Goat Mountain cruising through the creek trails with stunning views across Goat pond. 
Take a break for some hot drinks and treat your furry companions before continuing your journey into the solitude of deep wilderness. You're far away from civilisation here fully immersed in nature. 
After looking after your Husky team it's campfire time and a Native Canadian lunch with sweet treats before harnessing up again for the remarkable trip to Fortune Mountain and descent down to Spray Lakes for the journey home.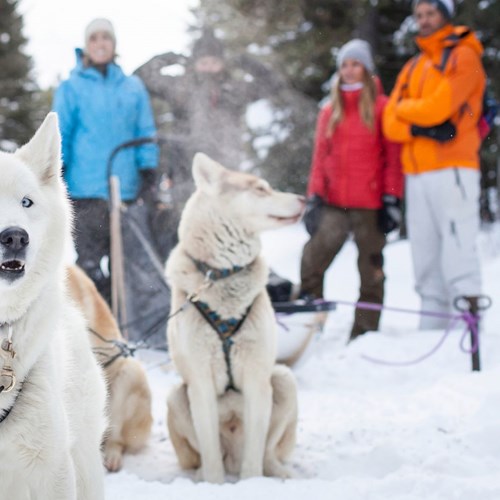 The ghosts of Fortune Mountain
2 days and 1 night
Trail length approx. 80kms
February 19th - April 1st - snow dependant
Around £2,070 for 2 people self-driven
Not suitable for anyone under the age of 16 years
Departs from Spray Lakes at 9am
The ghosts of Fortune Mountain is a true back to nature, once in a lifetime experience to be out in the wilderness surrounding Banff and Lake Louise away from any mod cons. It's time to find your inner musher in this epic 2 day experience.
Escape to the wild, starting on the gentle trails to progress your navigating skills and keep your team on track over the frozen expanse of Spray Lakes keeping an eye out for further four-legged friends roaming around the place.
After a full day of majestic mushing, it's time to spend some time with your dogs and g give some treat to your new furry friends. Hot, nutritious fare is on the cards for them before you bed them down in preparation for tomorrow. 
You get to enjoy somewhat of a fireside feast with family recipes such as filet mignon with delectable sides and sweet desert accompanied by hot drinks and great stories. You'll spend the night snuggled up in the expedition tents lined with luxurious furs and North Face Inferno sleeping apparel.
The morning makes for some mountain coffee and a hearty breakfast before a full days excursion beyond the realms of Canyon Dam. The Huskies will be howling in excitement for the day ahead - it certainly beats a rooster in the morning. Snacks and lunch will be throughout the day,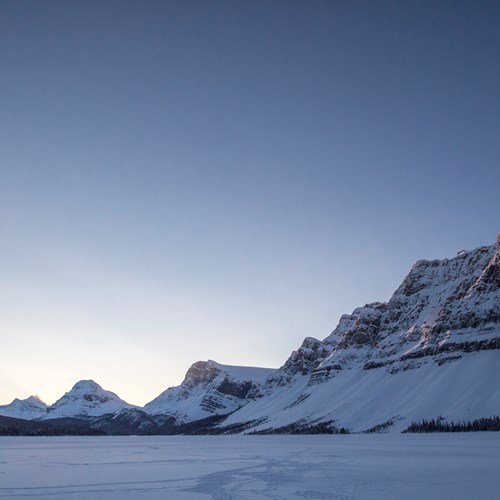 Above is a rundown of what Snowy Owl can offer to fulfil your dog sled desires. They can even offer helicopter flights over Spray Lakes if you fancy a bird's eye view. Dog sledding could be the perfect activity to tie in with a Banff and Lake Louise combined ski itinerary, take a look at our multicenter ski breaks to find out more.
We understand you may have a few questions so we've tried to answer as many as possible below. If you want to know more then our sales team can speak to the Snowy Owl's for you and find out anything you fancy. just give us a call on 0208 939 0862 and we'll be happy to help.
Dog sled FAQ's
Who are Snowy Owl dog sled tours?
Snowy Owl dog sled tours are a family owned and operated dog sledding enterprise established in Canmore, Alberta in 1983 when dog sledding was unknown in the area. They have a total of 16 dog teams with 180 dogs between them.
The dogs have their own individual kennels outside as they need to be kept outdoors in order to develop a thick winter coat each year and to shed it over the summer months. The younger pups are obviously kept indoors and as the dogs get older they spend more time with the staff in their own homes. Especially during the colder periods.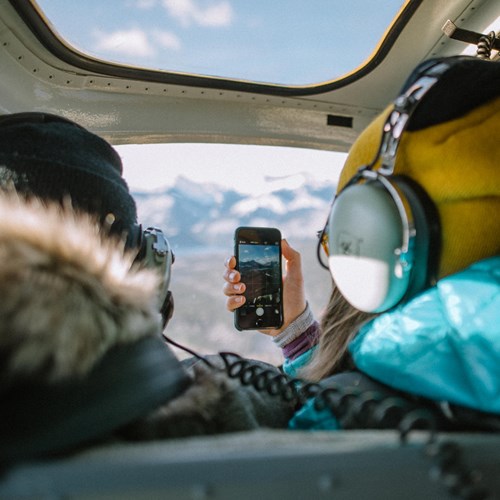 Do I have to know how to mush if I want to drive my own sled?
You don't have to have been dog sledding before to participate.
You will have between 4 and 6 happy dogs in your team as you navigate your own sled and you won't get sent out on the trail without training and supervision. Snowy Owl gives comprehensive introduction and instruction on the do's and don'ts of driving a dog team as well as plenty of additional support and careful supervision. 
Professional instructors will be driving their own dog sled teams ahead of you so they can give out pointers and reminders where possible, keeping your sled controlled. The dogs are also exceptionally well trained and cared for, each dog has passed tests on focus, responsiveness and work ethic ensuring you're experience is as seamless as possible.
There are some restrictions such as children have to be tall enough to reach the sled handles and heavy enough to stop the sled - this is down to the discretion of the instructors on site.
Can I drive my own sled?
Yes. There are self-driven and instructor driven options available. if you would like to drive your own sled then Snowy Owl will give you comprehensive instruction and supervision allowing you to safely do so.
Is there a weight restriction for the sleds?
Snowy Owl's sleds are custom designed and built in-house by the mushers who drive them. They are handcrafted for individual needs and specific terrain so each sled has a different weight restriction. If you are worried about weight description you can contact them and they will try to find a solution for you.
How many dogs are in a team?
For the self-driven sleds, with Snowy Owl dog sled tours, the team size is usually 4-6 happy and eager dogs pulling your sled as you navigate through the winter landscape..
Do the dogs like it?
Huskies are the most common dogs to participate in the sport of dog sledding and they are incredibly strong dogs with seemingly limitless energy. They're at their happiest when the temperatures are low and the exercises hard. That said the musher will help the dogs out as much as possible, especially in heavy snow conditions or on challenging terrain.
And of course, making a fuss of the dogs and participating in their care is a huge part of the experience. Many of the Huskies love nothing more than a hug and a lot of fuss during your time spent with them.
What do I need to wear whilst dog sledding?
Dog sledding involves excursions into the wintery wilderness and sometimes even overnight stays. So wrap up warm, decent footwear is essential as well as gloves and hats. Thinking skiing apparel and you won't be far off:
Insulated winter jacket
Insulated snow trousers
Thick socks - wool is ideal
Scarf or buff to cover your face
Supported and super warm winter boots
Warm headwear to cover your ears
Winter gloves or mittens
Underlayers, thermals etc...
Goggles or sunglasses (the snow is very reflective)
Sunscreen
Lip balm
And of course, photo equipment or Go Pros are welcome to document your experience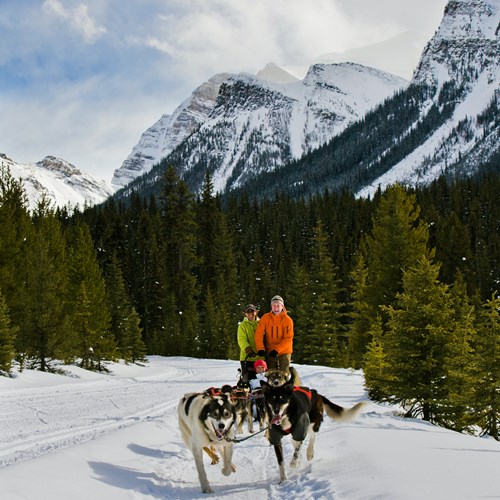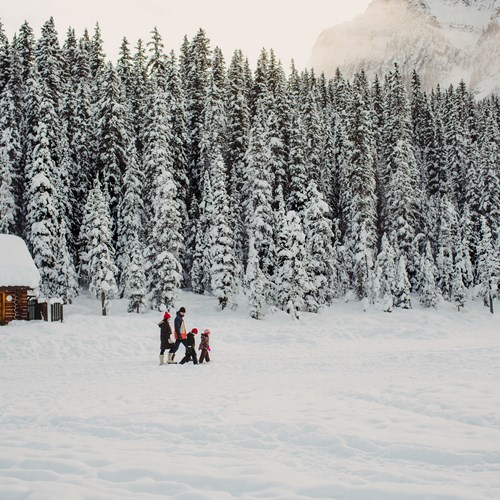 Is dog sledding safe?
Dog sledding is a winter sport and like with skiing we'd always recommend that the activity is covered on your holiday insurance. It is not a dangerous sport, however, accidents can happen and it's always better to exercise caution and not push yourself too hard.
You will be supervised by professionals at all times, so you won't get lost in the wilderness and they are trained to help should something go wrong. Don't worry, you're in safe hands.
That said the activity is at your own risk, so don't do anything you are not comfortable with.
Do I have to be super fit to participate?
You don't have to be a professional athlete to participate in the dog sledding. However, it is a sport so a level of fitness is required. Generally, if you can happily walk for a few miles without too much stress than dog sledding should be fine for you. 
If you are injured, have a heart condition or another reason why you think it may not be possible, then you can always opt for an instructor-driven sled where you'll be tucked into a wind and water resistant cover on foam padding and wool blankets allowing you to ask your musher as many questions as you can think of whilst you rip through the snowy covered landscape.