Our Favourite Ski Resorts For 2018/19
Whether you're looking for early season crowd less slopes, a snow abundant mid-season break or a late-season blowout it helps if you know the best ski resorts for the occasion.
It's not just the time of year you go skiing that matters, but also what sort of skier or what sort of ski experience you are looking for. A table stamping, ski boot wearing lively après scene might be up your street but then you could be looking for a spa retreat, to turn off the mobile phone and pamper yourself with mellow, empty pistes. Every skier is different and every ski resort offers something different as well.
Rather than give you a generic list of ski resorts best for après, families, ski in ski out, spas, beginners, experts, intermediates, non-ski activities, scenery, terrain parks, eating out or powder. We thought we'd show you where we are planning on skiing this winter and our reasons behind our choices.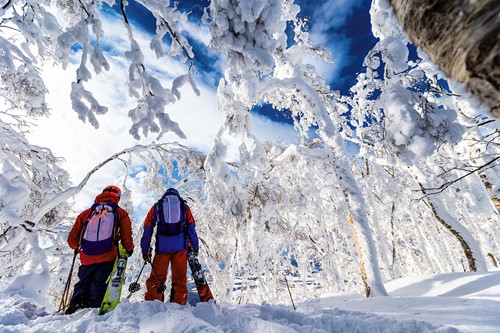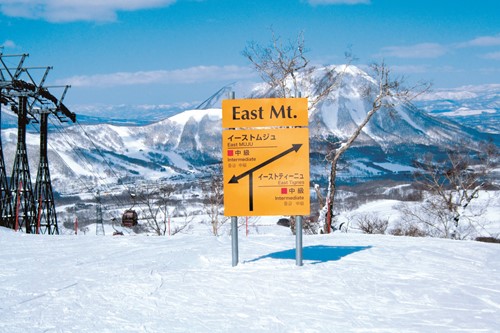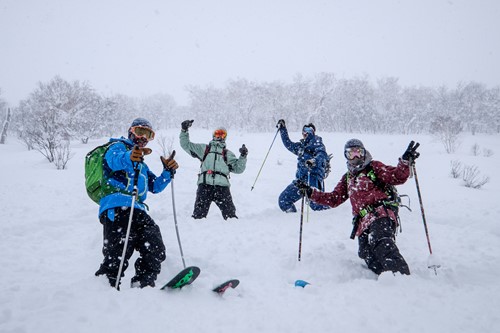 Alona - Purchasing Manager for France & Italy
Given Alona lives in Chamonix and gets royally spoilt for mountains all year long, it makes sense she's set her eyes on Japan this winter. A completely different feel to European skiing with unbeatable amounts of snowfall, Japan is constantly at the top of the snow charts with the weather systems rolling over from Siberia.
She'll be heading to Hakuba a train ride from Tokyo on the main island for some mountainous skiing and perhaps the chance to see a snow monkey or two, before heading up to Hokkaido where the proper powder is, exploring resorts such as Niseko and Rusutsu. Here the snow is deep, the mountains are mellow and the food is to die for. It's a cultural experience as much as an epic ski adventure and certainly one to tick off the bucket list. If she's lucky enough to grab a few days in Tokyo during her time way over east then this will be this king of all powder hunting expeditions. 
Japan is best for:
Powder - there are very few places on earth that get more snow than the Japanese ski resorts.
Quirkiness - I mean Rusutsu has a snow covered theme park, Michael Jackson's Neverland merry-go-round replica and a mini Venetian shopping centre complete with a band made up of singing bears. Need I go on?
Seafood - Hokkaido is surrounded by water and hosts food festivals that draws crowds from around the world, seafood in a ski resort that's as fresh as can be.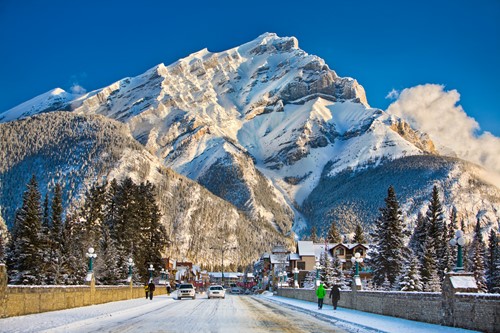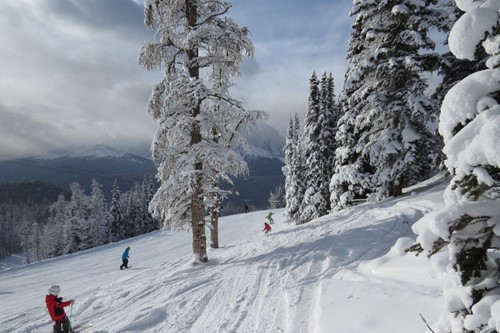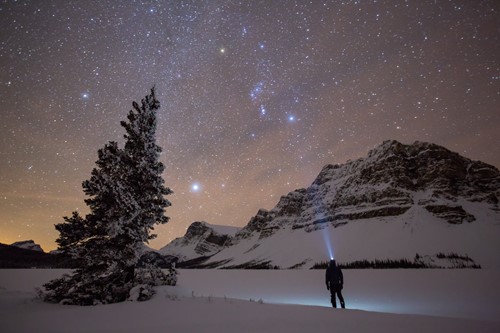 Katharine - Digital Marketing Executive
Katharine is not just visiting the wilderness of Banff, she's going out there for good. Well for the winter anyway. We're hoping for plenty of snowy snaps as she makes her home at the ski school up in the mountains (literally - she's living in Sunshine Village which is only accessible by gondola). Banff is an incredible ski resort so we're all naturally incredibly jealous.
Packed full of wildlife and epic skiing, the three mountains of Mt. Norquay, Sunshine Village and Lake Louise make up the ski area which has unbeatable skiing for all levels but best of all is the absolute winter-ness of it all. Think natural hot springs to bathe under starry skies, gorgeous huskies to pull you through the snow-covered forests and walks littered with frozen waterfalls and mind-bogglingly beautiful ice canyons. And if that's not enough Banff even has its own micro-brewery using possibly the freshest mountain water in the world in its delectable brews. I don't envy Katharine at all, honest.
Banff is best for:
Wintryness - meaning all things wintery, it's not just the incredible skiing but the hot springs, huskies, walks, breweries and ice skating on frozen lakes.
All ski levels - beginners have some wonderful slopes at the top of the mountains too so you're not just stuck at the bottom.
Off-season skiing - winter is Banff's low season meaning you can ski in Canada for a week for far less than a grand.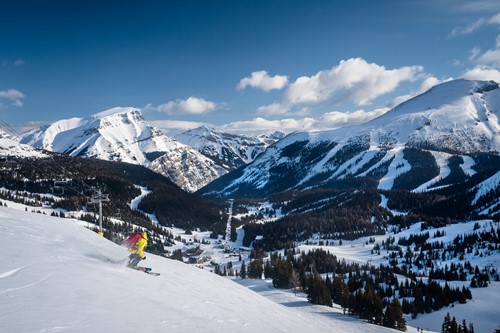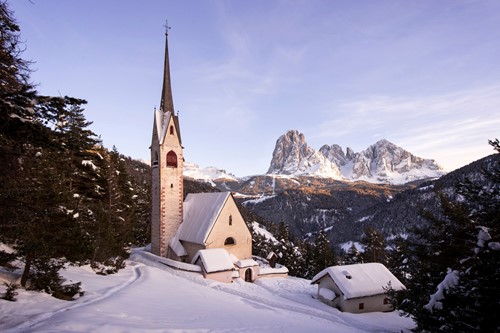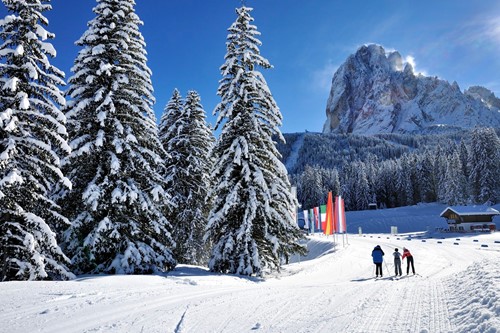 Ed - Ski Sales Specialist
Since learning of Katharine's post in Sunshine Village ski school, Ed's got it in his head Banff is the perfect place to take his beloved to learn to ski. We can't argue with that. But Banff is not all that is on Ed's radar.
Selva Val Gardena is his European spot of choice this year. In one of the best ski destinations we offer (in my opinion anyway) he's bound to have a blast. Selva has direct links to the Sella Ronda ski circuit surrounding a huge limestone monolith, a very lap-able and very enjoyable ski area with scenery that makes even the worst ski snaps look other-worldly. Selva is absolutely perfect for intermediate skiers with miles and miles of cruisy runs, some of the best mountain restaurants pumping out incredible food at minute prices and an après scene with a lovely sort of lively atmosphere. Not quite ski boots on tables but it has its moment of that and there is a real buzz around town.
Selva is best for:
Scenery - the Dolomites are incredible and the Sella Ronda is spectacular.
Intermediate skiing - miles of cruising slopes, you can't possibly ski it all.
Food and drink - the perfect blend of hearty Austrian dishes with delicious Italian refinement for an absolute steal.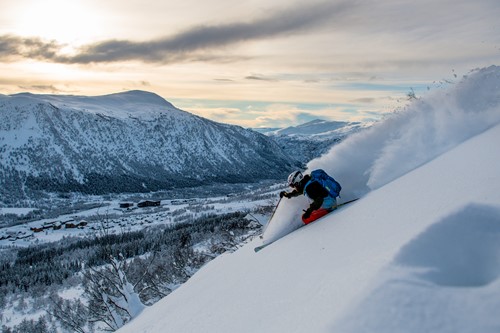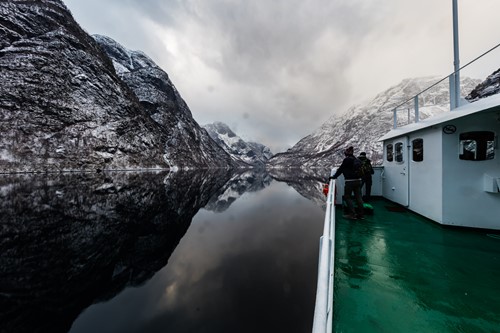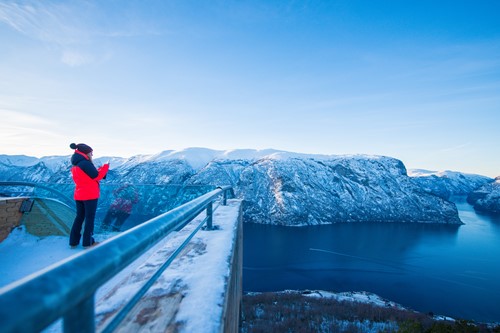 Rob - Ski Sales Specialist
Since expanding into much of Norway this year we've come across some remarkable experiences that you can explore alongside your skiing. Rob's taken more than a liking to the thought of exploring frozen fjords, embarking on stunning train journeys and experiencing plenty of untouched off-piste in one of the friendliest countries we've visited. Yes, the booze in the bars may be on the steep side but there's plenty to skiing beside the drink.
Norway is a family paradise with queue less mellow skiing, fantastic facilities and top instructors. The hotels offer great amenities and the resort ambiance is down with the kids. And if there's an expert skier in the family they can grab a guide and explore the vast lift served off-piste routes that remain untouched for lack of adrenaline junkies to track them out.
Norway is best for:
Families - mellow skiing, great instructors and top class facilities, some slopes even have their own mascots
Exploration - Team skiing in Myrkdalen with a visit to the stunning fjords, hop on a boat to get up close and personal before heading out on one of the most spectacular train journeys in the world
A long season - quiet slopes and spectacular night skies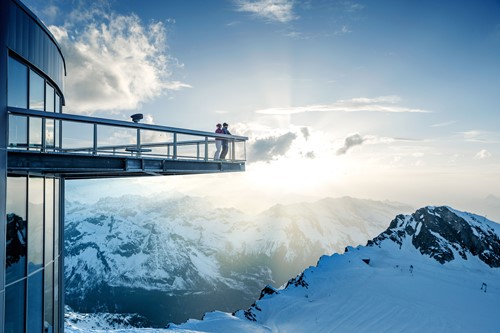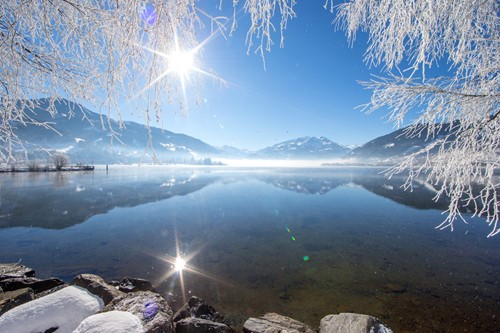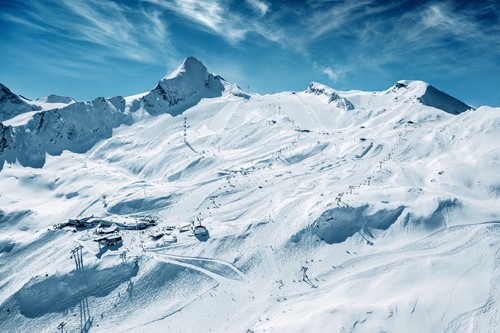 James - Sales Manager and Bradley - Ski Sales Specialist
Now, these two aren't a couple and are going on separate ski holidays, they just happen to be heading to the same spot - Kaprun. It could be coincidence or it could be that they know something most don't. In the Zell am See - Kaprun ski area Kaprun has some surprisingly good transport links to loads of great skiing. It's the closest resort to the Kitzsteinhorn Glacier meaning high altitude snow sure skiing for a very long season. There's the local ski hill in town for bad weather days or gentle meandering and Zell am See with its horseshoe shaped mountain leading to the soul-stealingly beautiful lake is just down the road.
Kaprun is perched a little higher than Zell so has some of the best views around and the year round town is unassuming and surprisingly pretty, centred around a spired church and a riverside plaza with a 13th century castle rising above the town. Plus in the pipeline is a link between the town slopes and the glacier by ski lift which would put Kaprun on the radar of plenty more people.
Kaprun is best for:
High altitude skiing - the Kitzsteinhorn is about as snow sure as it gets with a ridiculously long ski season.
Value - being a short and incredibly efficient bus ride from the major ski area means prices are an absolute bargain for what's on offer.
Spas - The Tauern, in particular, has all of your post-ski relaxation needs absolutely sorted.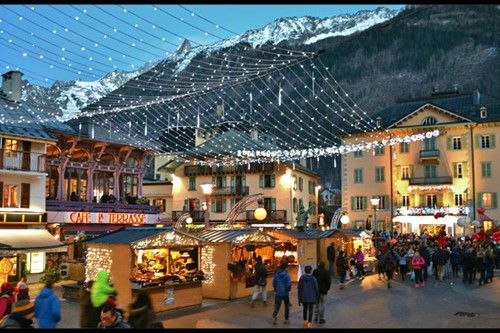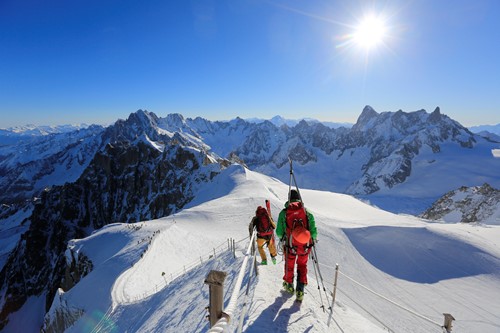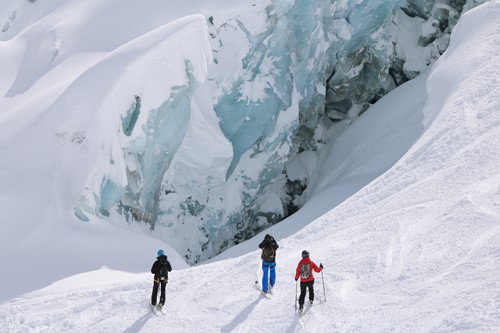 Joe - Digital Content Editor
Chamonix is about as prestigious a ski destination as you are likely to come across, but it's a new experience on offer that is the reason behind my trip to Chamonix this winter. Flexiski will be offering guided off-piste short ski breaks, where the premise is a couple of days out the office and you have a private guide to give you the low down and pick the best spots throughout Chamonix, Courmayeur and Verbier.
I've looked at various ski touring ski breaks and off-piste camps but it is all so expensive or remote, this experience seems like the best way to experience awe-inspiring backcountry without breaking the bank and still have a tailored, personalised experience. Chalet board accommodation in the heart of Chamonix and a guide from the oldest and largest guiding association in the world talking possible ski routes over dinner and picking you up each morning to get you to the access spots by minivan - pedigree for a great weekend in my books and from about £600 per person I thought it was well worth checking out. Watch this space for more info released soon.
Chamonix is best for:
Off-piste skiing - famous routes such as the Vallée Blanche and lesser-known pockets of powder alike
It's an actual town - so the choice of restaurants is incredible and the nightlife buzzing
Intermediate to experienced skiing - whilst there are beginner slopes, Chamonix is a challenging ski destination, you'll get the most out of it once you're confident on red and black runs
Strangely, Chamonix is great for non-skiers as well - the lively town has plenty of options such as the mountain railway, Aiguille du Midi viewpoint, shopping, dog sledging, and everything you might expect from a normal city break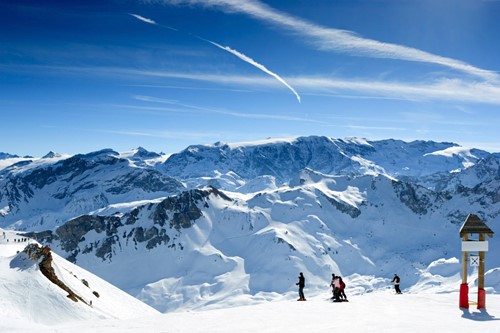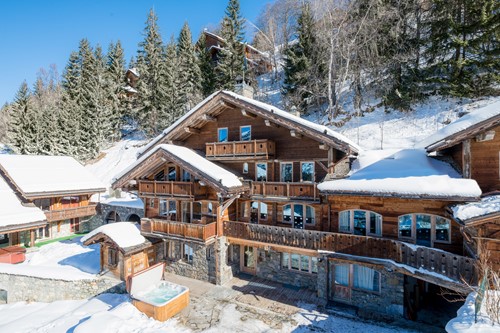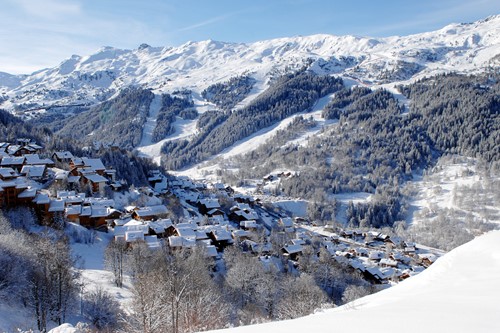 Mads - Brand & Digital Manager
With a great love for everything ski related and a fleeting passion for actually skiing, Mads is looking at Meribel this winter. Flexiski has a new chalet, Ophelia, in a pretty central location, she has her eye on the two hot tubs out front and the pre-dinner fizz that comes with the canapés. Meribel has some incredible skiing for all levels and the simplest of links over to the beginner paradise of Courchevel. The skiing should suit her blue run cruising nicely with plenty of tasty spots for long lunches and boozy afternoons. The Folie Douce will be visited for some table dancing but the Rond Point is the proper après spot - a long history for frivolous fun and you can catch the bus back down to the chalet if you've had a tipple too many to ski. 
Meribel is best for:
Ski area

 

- the largest linked ski area in the world, perfect for all ski levels
What you imagine of a ski village

 

- quaint and chalet styled with a buzzing atmosphere
Straight off the slope après ski

 

- Folie Douce and the Rond Point are on the slopes, ski boot partying at its best
There's a few more of us that are also planning a couple of ski trips this winter but I thought you've probably read enough if you've got through all of the above. But in case you're interested; Pete (flexiski's General Manager) is heading to Les Arcs and the ski in, ski out Chalet des Cascades whilst Pete (Sales & Aftersales Team Leader) is heading back out to his old stomping ground, Whistler, staying in the Crystal Lodge and looking to recreate his skiing instructor heydays. The rest of us are waiting till the season starts and what's available last minute where the snow is good - so there's always that option, though it can end up being more expensive than for those who have pre-planned.
If you're looking for a little advice or simply get some prices give our ski specialists a call on 01962 587777 or take a look at our guide prices here.