5 Great Beginner Runs In Banff And Lake Louise
Author: Banff & Lake Louise Tourism
The soaring peaks of Banff and Lake Louise make for a truly bucket-list ski experience, but for beginners, the scale can make for an intimidating start to your ski career. No need to worry though, as all three resorts in Banff and Lake Louise have plenty of runs that make it easy for you to find your ski legs.  
Here's the complete guide to beginner runs in Banff and Lake Louise:
Sunny Side at Lake Louise  
Absolute newbies will love making their first turns on Sunny Side, affectionately known as the "Magic Carpet" to locals. This wide, well-groomed area is the perfect intro to mountain skiing and skiers will get all of the views of the Lake Louise Ski Resort without the worry.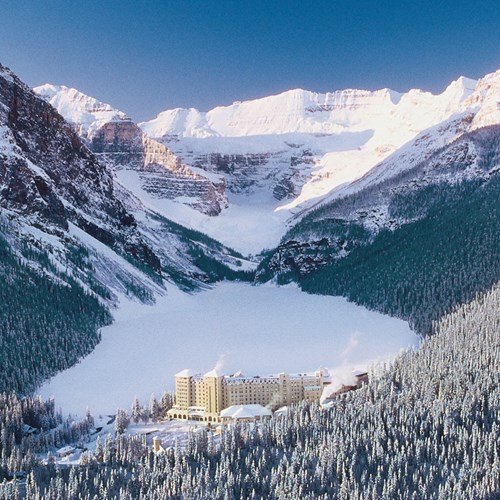 Cascade at Mt Norquay 
Families have been learning to ski for decades at Mt Norquay's Cascade Chair. Known for their quality grooming, Mt Norquay has a dedicated following of skiers in search of crunchy corduroy, but it's also a great place to train your legs. Cascade is plenty wide enough to hone those pizza-style turns, which will also allow you the space to feel comfortable as you get started.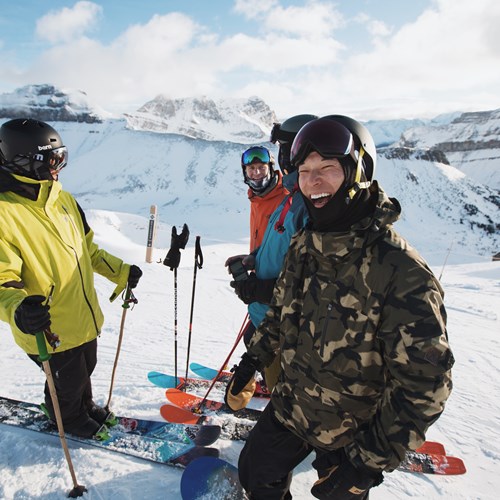 Rock Isle Road at Sunshine Village 
When you step off into the high alpine of Sunshine Village, you'll instantly want to ski everything in sight. A great place to start: Rock Isle Road. Much like Cascade, RIR will also provide new skiers with the freedom to get comfortable making turns, with the added bonus of varied terrain along the way. 
Meadow Park at Sunshine Village 
Skiing off the top of Wawa Chair at Sunshine Village delivers breathtaking views that will leave you inspired. Meadow Park tends to be quite quiet and takes skiers down the very edge of the resort terrain. More confident beginners will enjoy a few trees to ski around while testing their skill on more varied terrain. 
Pika at Lake Louise  
Wind down the back side of The Lake Louise Ski Resort and soak in the stunning views of the Skoki Valley. New skiers with a little bit of confidence will love the top of this green run which will make you feel like you've tackled a black!   
For the latest webcams from all three ski resorts click here.
If you want to know about Banff pricing then take a look at our North American offers page for some example prices or give one of our ski specialists a call on 0208 939 0862, Bradley used to work there so if you get through to him he's a veritable gold mine of local information.