10 Things You Need To Know About Skiing In Japan
Dreaming of being waist deep in the softest, fluffiest powder snow known to man? Of course you are. And that's where skiing in Japan comes in. Whether you've just heard about skiing in Japan or it's been on your bucket list for as long as you can remember, the fact that the ski resorts here have more snow than pretty much anywhere else in the world means the country is well worth its place on any skier or snowboarders bucket list.
Skiing in Japan is so different from skiing in Europe or North America, and that's a huge part of the appeal. An open mind and good sense of adventure will take you a long way.
Here are our tips to get the most out of a ski holiday to Japan.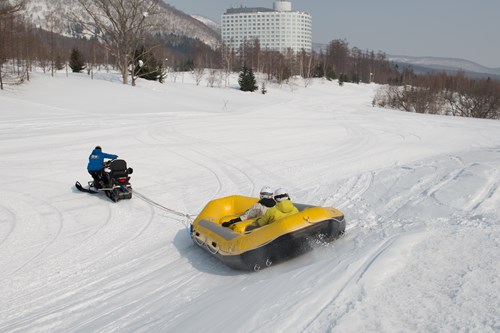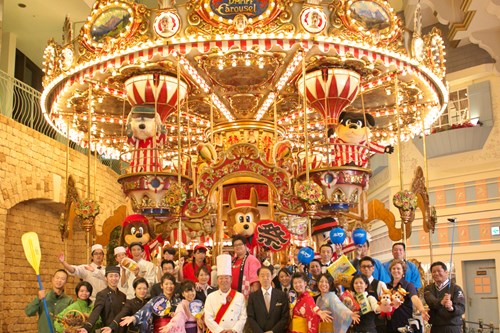 1. Make some pre-ski trip preparations
Travelling with a UK passport, you don't need a visa to enter Japan for up to 90 days. That saves a little admin.
Bring plenty of Yen in cash, Japan is still a cash economy and whilst you may be able to pay with card in larger restaurants and hotels many places only accept cash payments and cash points (ATMs) can be hard to find. Order online before you go, we always find using moneycorp and collecting your currency when you get to the UK airport is always one of the best exchange rates and easiest processes.
Bringing your own gear can be more expensive than renting and you'll get some pretty decent skis and snowboards in resort. Just make sure you get the best stuff when you're out there and you'll be laughing. Plus you won't have to lug a big board bag around.
The bus and train systems are super efficient both on the main island and in Hokkaido so driving isn't worth worrying about. The trains, the bullet train, in particular, is an experience in itself.
Japanese plugs have two flat pins, make sure you grab the right adapters before you go.
2. Don't go over Chinese New Year
Christmas and New Year are peak dates, as they are in Europe and North America, and during these dates, accommodation can be hard to find and expensive. January is surprisingly the most popular month to go and for good reason, it snows almost every day and in unbelievable amounts, the month even has the nickname of 'Japanuary'. But this also makes it an expensive time to go. An absolute definite date to avoid is around the Chinese New Year which is the 5th February in 2019 this is normally the busiest and most expensive time to go.
As Chinese New Year is early in 2019, it could be a great opportunity to ski in Japan in February, just avoid the first week and you should be laughing. You'll have absolutely bags of snow and far quieter slopes than in the peak periods.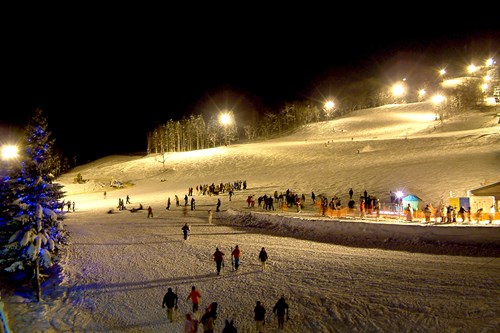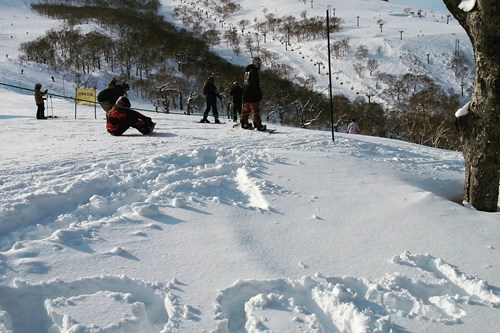 3. Learn some basic Japanese
Learning a few pleasantries and basic words before your ski holiday to Japan can go a long way. Yes, a lot of restaurants strangely have plastic versions of the food outside but you can't rely on this and politeness goes a long way in Japan.
'Sumimasen' meaning 'excuse me' or 'I'm sorry' will get you a long way, you can use it in so many situations from bumping into someone on the street to spilling a drink in a bar. You can express regret, gratitude or confusion with it. Here are a couple of further words that will help you out massively.
'Hai' - 'yes' an easy one to remember
'Konnichiwa' - 'hello' the basic greeting
'Mata nay' - 'see you later' (the more commonly known 'Sayonara' actually means 'goodbye and we won't see you for a long time, if ever' so maybe don't use this one too often - thank you to a reader who pointed this one out to us)
'Arigato gozaimasu' - 'thank you'
'Kanpai' - 'cheers' always a good one for the pub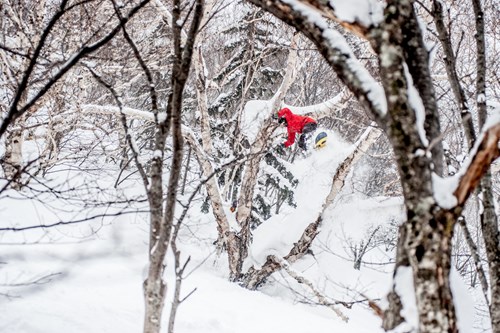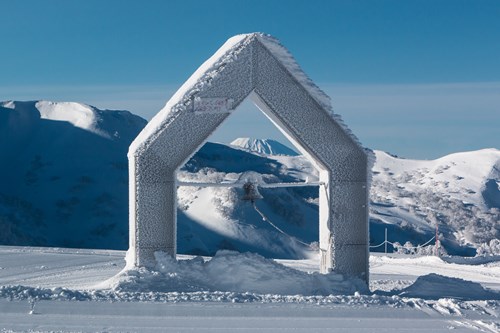 4. Consider hiring a guide for a day
There's simply no better way to get the most out of your ski time. It may seem like there's snow everywhere but the resorts and especially the off-piste aren't as easy to navigate as you may expect. Hiring a ski guide will take the pressure off you and give you so much more safety when going off-piste skiing. They will know the best spots for the best powder and you'll have one of the best days ever. I certainly did. Make sure you grab all the equipment before you venture through any gates, but having a guide, particularly early in your stay will pay you back everything you spent and plenty more. There's no better way to ski Japan's endless powder.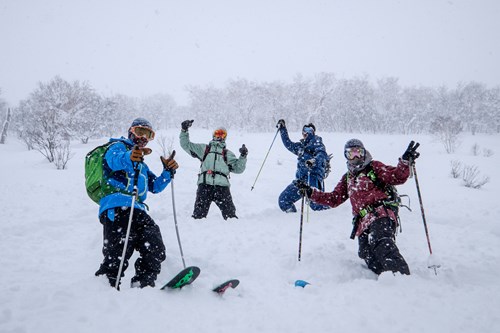 5. Be more Austrian in the Onsens
When it comes to Onsens (the Japanese outdoor (or indoor) hot springs), you need to be more Austrian. By that, we mean happy to strut around naked in the wellness area (or onsen in this case). You need to leave you inhibitions back in the UK as all onsens are nude and you simply have to try them. The healing waters are said to make you look 10 years younger and there's nothing like bathing in natural thermal waters surrounded by snow and mountains (in the scuddy of course). It's liberating, you'll love it. And many are single-sex if that's something else that worries you.
One thing to note is that in general you won't be allowed in if you have tattoos. Perceptions are changing so you will find some onsens allow tattoos but for the vast majority, you won't be allowed in. This is due to the history of Irezumi and the anti-social stigma tattoos still hold in Japan.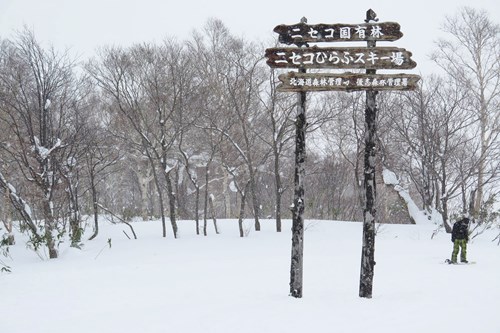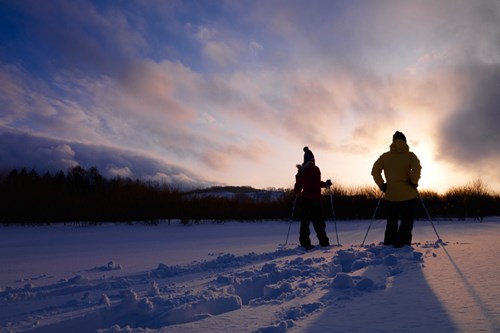 6. Don't neglect your coffee fix
For such an everyday essential (well almost) it's always amazing to see how countries do it so differently, from espresso in France to putting an egg in with the brew in Vietnam. When you're skiing in Japan, the jitter juice comes in all variations but invariably in a can. Grab one from the hot shelf in the convenience store or try the nearest vending machine. Good luck deciphering which is black and which is full of condensed milk, it's all part of the fun.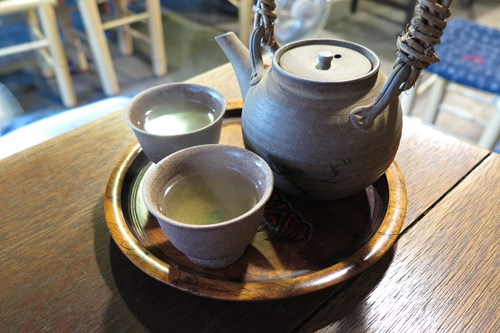 7. Dress for two when skiing
The sheer amount of snow in Japan and the consistency in which it falls mean you will inevitably be covered in the fluffy white stuff. Great news on the skis/board but less so once you come back inside and it melts all over you. Yes, it's cold so wrap up warm with multiple layers as well as buffs or face masks, but more importantly, bring some spares. Spare gloves, goggles, buffs and socks... just in case your gear isn't completely dry in the mornings. It's going to be freezing if you're dressing in wet gear, very unpleasant.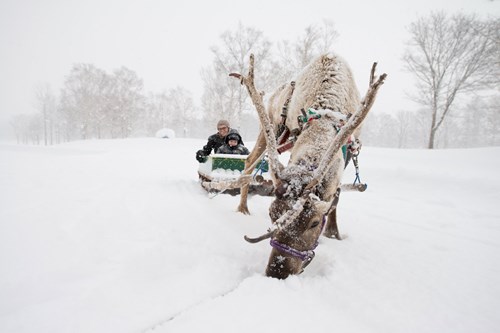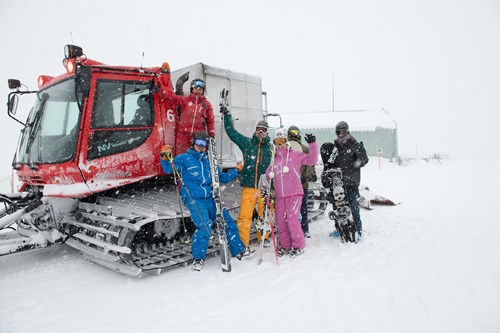 8. Sing your heart out at karaoke
Karaoke is almost a national past time in Japan, or so it seems. There's no better release of steam after an epic day of skiing powder than absolutely belting your heart out in a karaoke joint. It's nothing like singing in a Walkabout in England, it's more akin to going into a cinema with beer. You walk into a central reception then walk through the corridors to your private room where you and your group are left in front of a screen with some very interesting music videos and often unlimited beer. What's not to love? You can only embarrass yourself in front of those you are with.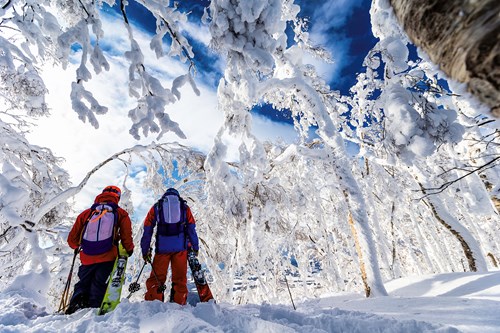 9. Book in advance
There are very few pre-made Japan ski package tours from the UK so you are very unlikely to get a decent last-minute deal. Most of the UK to Japan ski trips are tailor-made trips as we provide here at flexiski. Booking early means you can take advantage of the many early-bird offers around and get the best choice of accommodation. Even the flights are more than likely to be at the cheapest they are going to get. Small deposits also mean you don't have to worry about money up front and have plenty of time to get together the balance plus you have plenty of time to get unbelievably excited about your ski adventure whilst we in the office get insanely jealous of you.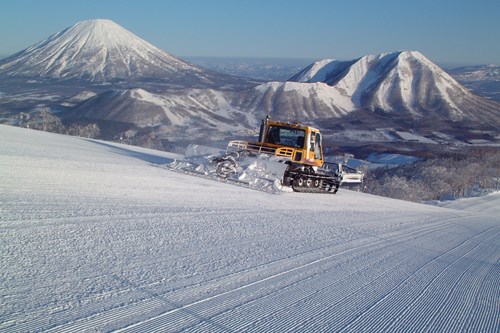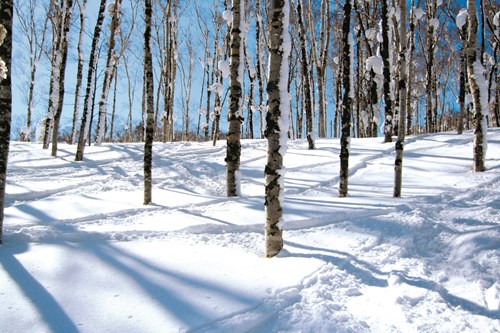 10. Take notice of the small resorts
The big names such as Niseko and Hakuba may have drawn you to ski Japan but the little resorts can be the real gems. With cheap lift tickets, no queues and empty slopes you may be able to find your own private resort if you really go off the beaten track (take a look at the Guardian's article here). The small resorts can give you some of the best powder skiing you'll ever experience. I spent an afternoon in waist-deep untouched powder at Kiroro just off the sides of the piste after the lifts had been shut in the morning due to too heavy snowfall. Absolute bliss.
You've flown all this way, just make sure you get the most out of Japan's skiing and visit a handful of resorts. Each is so different, it's completely worth the extra effort and a bit of exploration.
If you want to find out more give us a ring on 0208 939 0862, let us know what you're thinking and we can build the perfect Japan ski itinerary for you. Or take a look at our guide prices for some inspiration.