Niseko V Rusutsu
Back in February, flexiski ski specialist, Joe headed to the distant slopes of Rusutsu and Niseko. Here he tells us a little more about what you can expect from the place known for its people, food and most importantly... powder. Read on or watch the film of his trip here.
Our ski specialists are always on hand to offer you the best advice so if you'd like to speak to someone about your options for skiing in Japan, we recommend giving us a call on 0208 939 0862 or sending us an enquiry online.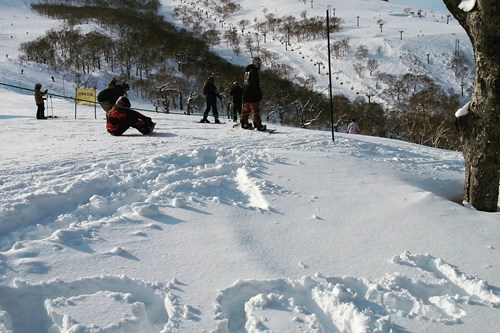 I've been to Japan for a week, so I don't claim to be some seasoned, veteran Japanite by any means, I just got lucky. And lucky is exactly what I'd call anyone who gets to ski there. Whether you've paid for utmost luxury, backpacked into pensions, ticked off a bucket list destination or been sent out on a work perk - you're lucky. Ever since I'd watched a Harakiri team video, that was it – I was adamant I wanted to get out there. So when it came to adding Japan to our destinations, I was all over it, and as a result, got to go out for a long awaited visit.
Now just to get things straight, I'm no pro-boarder by any stretch of the imagination – but the best bit is, you don't have to be in Japan. This is what I want everyone to know - the skiing/boarding is accessible to all and is more enjoyable than I'd ever imagined.
First off, Rusutsu. Now I thought this resort was Niseko's little sister (or brother) but this is simply not the case. Picture two massive buildings linked by an ageing monorail which takes more time to ride than to walk between the buildings, and there you have Rusutsu. But between the monorail, the theme park with roller coaster corkscrews jutting over the mountains, the talking tree, Michael Jackson's Neverland replica Merry-go-round or the banjo playing bears, it's surprisingly surprising.
And to top it all off, the ski area is by far the best bit of the whole palaver. What seems like a tiny 42km (half the size of Courmayeur) means absolutely nothing when you can find a completely new line every time you descend the mountain. It feels like you could never exhaust the place, regardless of how much I wanted to. The resort is a collection of valleys, each one leading down to the lifts, and every inch you see you can ski. It's brainless in a way - any line into any trees or non-pisted area will take you down to the same points that the pistes lead to. So no matter what the standard of your group, you can take different routes down the mountain and meet at the bottom without having to consult the map every five minutes. Last year, they opened up all the tree areas between the pistes to make everything inside the boundaries skiable, just don't cross any ropes. All in all, Rusutsu offered great fun both on and off the hill with tonnes of snow to mess around in. Up against Niseko, it's the playful side of backcountry without having to hike for the deep snow.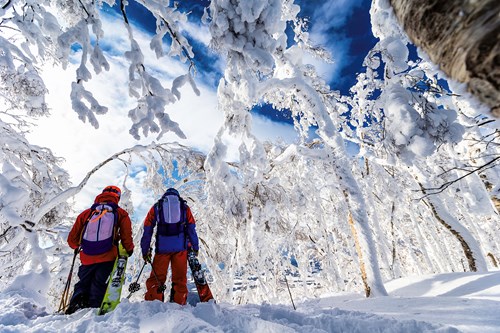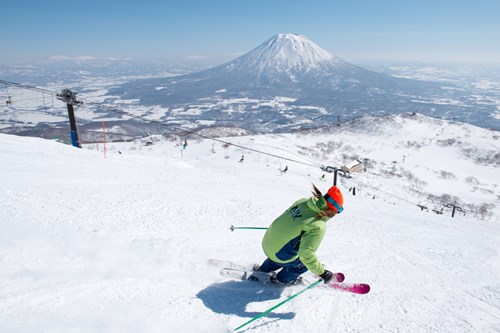 So let's talk about Niseko. The ski area has a completely different feel - much more to explore and more how I picture a European ski resort. You can ski pretty much everywhere, but the pistes tend to be longer and a little steeper, without being so vertical your hairs stand on end. We were lucky enough to have a gorgeous bluebird day with uninterrupted views of the spectacular Mt Yotei. It gave off a sort of lonely mountain vibe that's always great to catch whilst heading down the slopes and makes for some great pictures too. Apart from its size, one of the big pluses for Niseko would be the fact that you can get backcountry guides. So while the pistes are very beginner and intermediate friendly, with a guide you can go off the back of the resort through one of the designated gates and catch some of the untouched powder that makes Japan so special. Off piste guiding, as far as I know, is only really available from Niseko, and this is a massive bonus. You can even hike up Mt Yotei for a guided decent on the volcano.
Resort wise, for me, Niseko has much more to offer. The main town in Niseko, Hirafu, is a lively place with plenty of quirky bars including one you enter through a fridge door. There are locally brewed ales and IPAs which I always love as you don't often get these outside England. It's a good fun, relaxed feel throughout the town. Less dancing on tables and more a game of pool with a few beers - although we did still manage to get up on the tables a little later in the night.
The smaller Niseko Village is quiet but has plenty of nice restaurants such as the Crab Shack. It has some fabulous seafood, from massive mussels to huge crabs (as you might've guessed from the name), with mackerel, clams, scallops too - everything was delicious. This year they're planning on linking the village with the Green Leaf hotel and the slopes with a gondola to make everything a little more accessible - this will be a big plus to the village and bring a lot more people to the scene.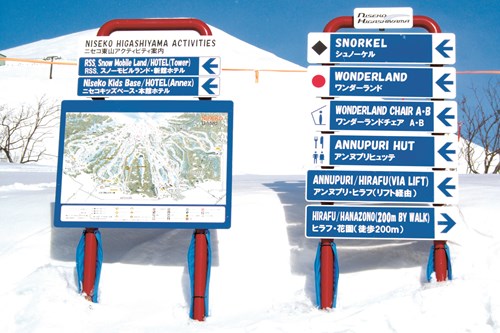 Rusutsu is a very different kettle of fish to Niseko. As I said earlier, it's basically two huge buildings that create the resort and everything's based within these, bar a couple of restaurants on the main road. Because of this, it's super family orientated with the merry-go-round, the numerous and seemingly random carriages and memorabilia dotted around, and the French (or perhaps Venetian) inspired shopping section. There's plenty to choose from food-wise, from authentic Japanese to western foods, or even a mix of both in the buffet style restaurants. Definitely something for everyone.
If I were to go back, which I very much plan on, I think I'd split my time between the two resorts with the main bulk of my stay in Niseko. As it's only an hour or so between the two, you can just take a bus in the morning and spend a day or two in Rusutsu for a bit of a change, explore the trees for those white out days and head back to Niseko in the evenings for a bit more atmosphere. However saying that with a young family I'd highly recommend staying in Rusutsu with a great kids programme at the ski school and more family friendly accommodation, along with (in my opinion) a better linked ski area it can't be overlooked.
Japan 2020 ski holiday? I'll see you on the slopes.
Interested in a ski holiday to Japan? Enquire online or speak to one of our Ski Specialists on 020 8939 0862.
A video of Joe's time skiing in Japan: