How To Ski More Sustainably
Climate change is certainly a hot topic (excuse the pun) at the moment.
This is in large part due to the passionate efforts of protest groups such as Extinction Rebellion and adolescent activist Greta Thunberg. The ski industry certainly has more at stake than most, with the direct effects of climate change being felt across the globe. 
Whatever natural snowfall we see each year directly impacts both ski holiday sales and guest experience, so it's crucial that we keep conditions good enough to allow for repeat business. We're trying to be more conscious as a business, but there's still a long way to go. Here's what we're doing - and what we think customers might be able to do - to help make your ski holidays a little more sustainable.
Reducing paper waste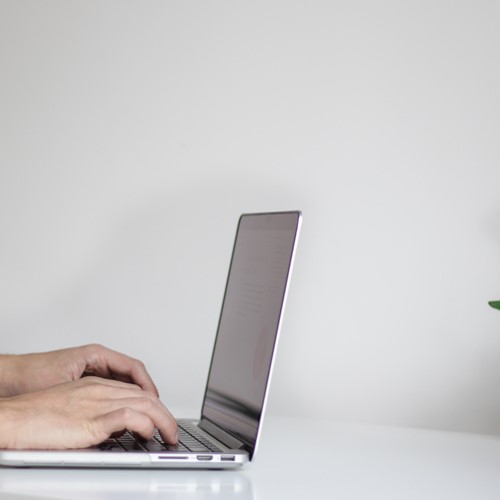 We're phasing out paper printing across our chalet programme. If you stay in any of our flexiski chalets, the Customer Service Questionnaire each guest is asked to fill in at the end of their stay is soon going to be only available digitally. This might seem like a small change, but anything we can do to reduce waste is a big step in the right direction.
Reducing plastic waste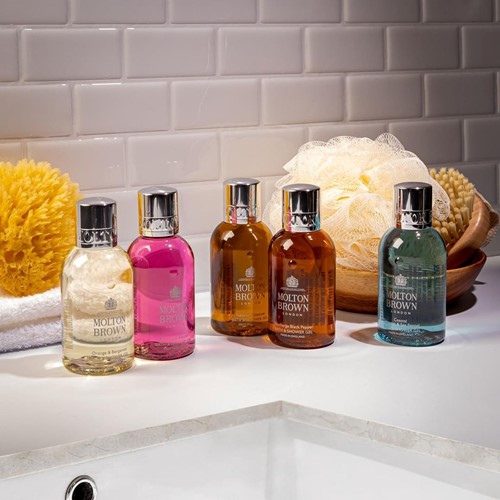 We're trialling reusable Molton Brown ceramic containers in two of our chalets before potentially rolling them out across all properties. You'll find these ceramic pots in the Chalet des Cascades in Les Arcs and the Vieille Forge in Courchevel. We've previously opted for Molton Brown as a company with good green credentials - all of their bottles are made from recyclable PET material and 93% of our packaging is recyclable.
EasyJet carbon offsetting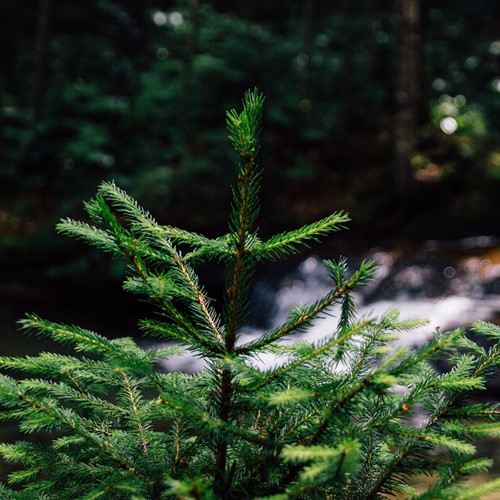 We take advantage of easyJet's carbon offsetting programme by booking flights through them whenever possible. EasyJet offset their carbon emissions from the fuel used on all flights across their network. This is done by investing in projects such as afforestation and renewable energies. You can learn more about easyJet's commitment to offset their carbon impact here.
Here's what you can do to reduce your carbon impact: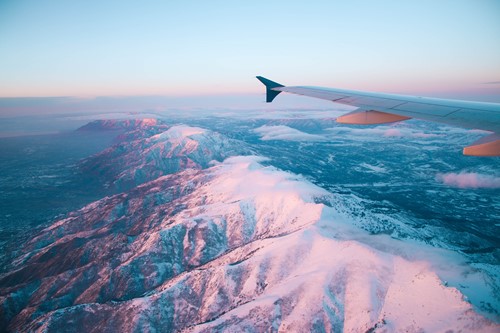 Support a carbon offsetting scheme independently
It's really easy to support a carbon offsetting scheme individually. A great option for those of you who love to travel and can't cut out the flights. This way, you'll be able to ease your conscience slightly and still make it to the slopes. Take a look at myclimate, Cool Effect, atmosfair, Sustainable Travel International, or Clear for a few carbon offsetting options. They allow you to calculate your carbon footprint and donate to offset the impact you're having.
Look out for new innovation
Val Thorens this year became the first resort in the world to roll out a revolutionary self-driving electric shuttle bus. This shuttle operates around the village (which is car free on weekdays) and lasts for up to 9 hours on a single charge. They're focusing heavily on innovative solutions and are also introducing an electric, one-seater tracked vehicle called Z-Green to resort this year. This will help disabled guests get from their accommodation to the slopes with ease. 
 Eat vegan
This one is certainly easier said than done in the mountains - especially with an abundance of local cheese and meat on offer - but it can be done. Two of our flexiski team members are vegan and they've both managed to keep food standards high whilst also practicing veganism out in the Alps. Thankfully, all of our chalets and hotels are able to offer vegan options on request. Just make sure you let us know when booking so we can ensure we're properly prepared for your arrival.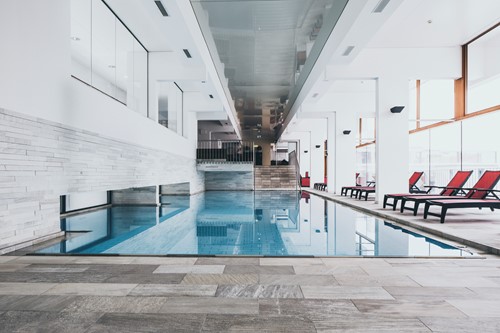 Stay somewhere sustainable
The Crystal Lifestyle Hotel in Obergurgl is the first ski hotel above 2,000m to be entirely fuelled by renewable energy. Good for us and good for the environment - just as a ski hotel should be. It's also worth mentioning that this hotel is sat in an enviable ski in, ski out location, features a 2,000 square metre spa area and offers seriously stylish interiors.
We'd also recommend the Boutique Hotel Le Morgane in Chamonix for sustainable accommodation. This hotel has made a real effort to reduce their carbon footprint, installing heat pumps and solar panels with a goal to reach carbon neutral. Even the building itself has been constructed using local materials such as granite and wood. 
Things to consider when choosing your ski resort:
Short transfers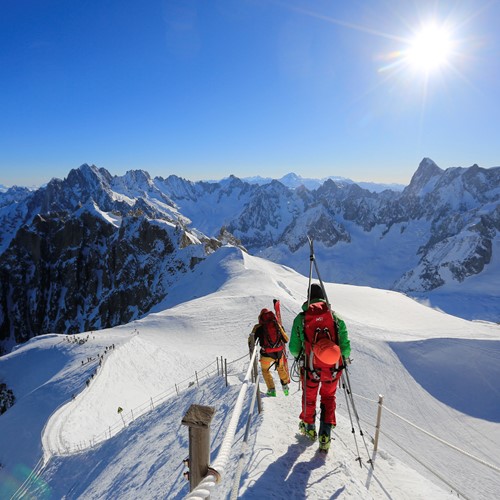 It's a good idea to think about short transfer resorts when planning your next break, to cut your emissions down that little bit more. Chamonix, La Clusaz, Champery, Courmayeur, St Anton, St Johann and Bad Hofgastein all take a little over an hour to get to. Plus, you'll find you have more time to spend on the slopes when opting for a short transfer option. 
Train access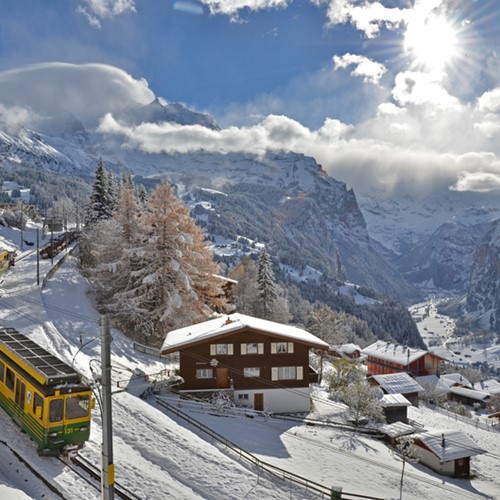 We offer train transfers instead of private transfers wherever possible. As a short break ski provider, we're somewhat limited on long distance train travel - such as Eurostar - with train services only running on certain weekends. However, we're hopeful international train travel will become more accessible with shifting demand and we're looking forward to offering this when we can.
When it comes to resort transfers, St Anton is becoming a popular choice for those looking for more eco-friendly options. Here, it's possible to get a one and a half hour train from Innsbruck directly into St Anton. And, if you're staying at one of our chalets, a flexiski rep will even meet you at the station to help wheel your bags to your accommodation.
Shared transfers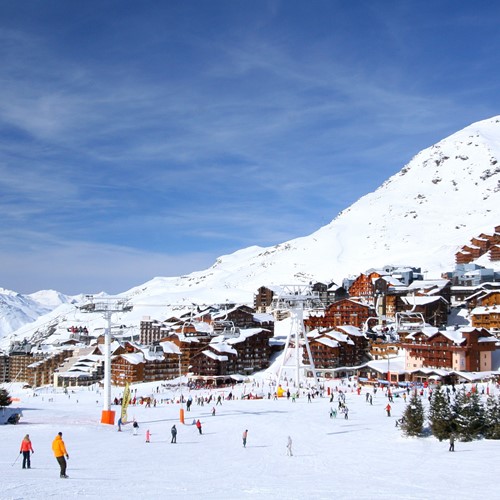 Most resorts feature shared transfer services so, if you're set on driving to resort, you'll be able to at least share the load with a number of other passengers. Give us a call on 01962 587777 to speak with one of our Ski Sales Specialists about the resorts offering shared transfers.
Take a look at our offers page, enquire online or give one of our Ski Specialists a call on 01962 587777 to find out more and see if we can find the perfect ski break for you.