Where Is The Snow? 13th Feb 2019
The week just gone has been remarkably unremarkable in the southwesterly suburbs of London. This may sound unsurprising as we are situated in the town whose claim to fame comes from the good life. The most exciting occurrence has been the prospect of standing desks making their way into the office. Even the news seems to have been fairly mundane, El Chapo being the big hitter and everything else sort of legacy news. It's a good job we've had the snowy snaps of Europe to pull us through this most humdrum of times. So after this most melancholy of introductions, things are certainly getting brighter with the prospect of a few weeks with sunshine dousing the Alps.
How's Europe looking?
The weekend saw some heavy snowfalls across much of Europe. By Friday/Saturday, it was snowing heavily over much or Austria, Switzerland and France and this continued into Monday and Tuesday meaning conditions are currently extremely fresh. Even Italy and Norway have had some decent recent snowfalls to make the ski areas look nice and healthily snowy.
The beginning of 2019 has brought huge snow storms to Europe especially Austria and Switzerland giving them some of the deepest snow bases in the world. Engelberg's 575cm base is way up there and looking like they are in for an extraordinary end to the season with a further 36cm falling yesterday. The conditions are changing to be a lot sunnier for the next couple of weeks, so you should enjoy clear blue skies and warmer temperatures with the recent snowfall underfoot. It does mean that the freezing level will climb up the mountain to near the summit in some resorts by Friday. However, the temperatures won't be much above freezing so it shouldn't have a huge impact on the conditions. Some lovely fair weather ski days to take advantage of.
A couple of highlights
In addition to the snow over the weekend, there were some decent accumulations as recently as yesterday (Tuesday). St Anton, in-keeping with the wonderful season the area is having, saw a whopping 75cm of snowfall yesterday, Ischgl saw 64cm and St Johann 52cm. The vast majority of Austria has seen over 30cm fall yesterday with France and Switzerland much the same. And Courmayeur just across the Italian border from Chamonix had 59cm and would be well worth a visit.
There's almost no snow forecast in the next nine days with sun being the prevailing weather condition. However, Myrkdalen is the anomaly with 44cm due to top up the good conditions Norway is currently enjoying.
Current snow conditions in pictures (published 12:10 13th Feb 2019):
Snow yesterday:
Snow due in Europe in the next 6 days:
Myrkdalen - 11cm
Alpe d'Huez - 3cm
Everywhere else - 0cm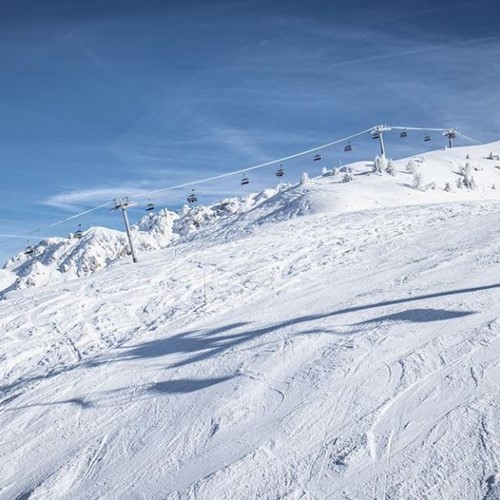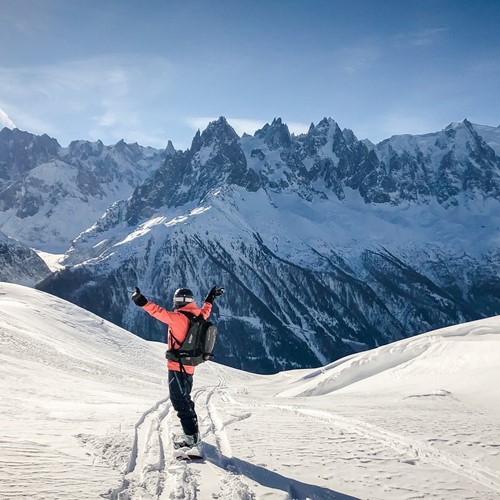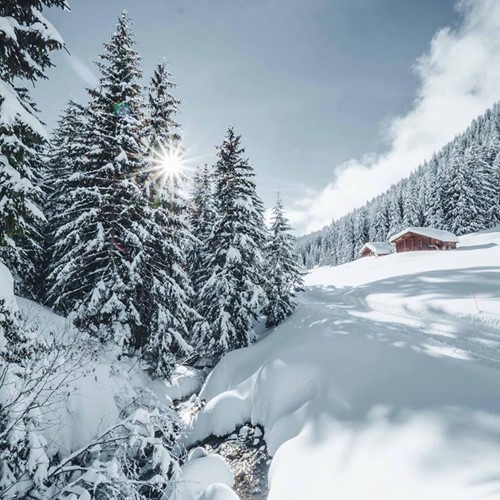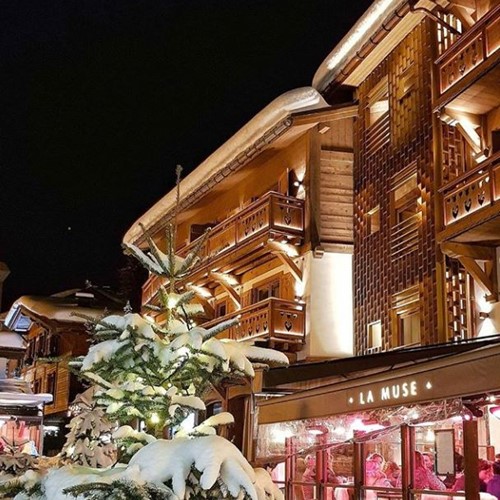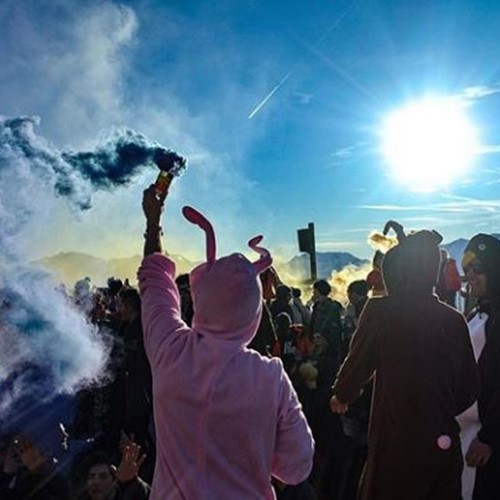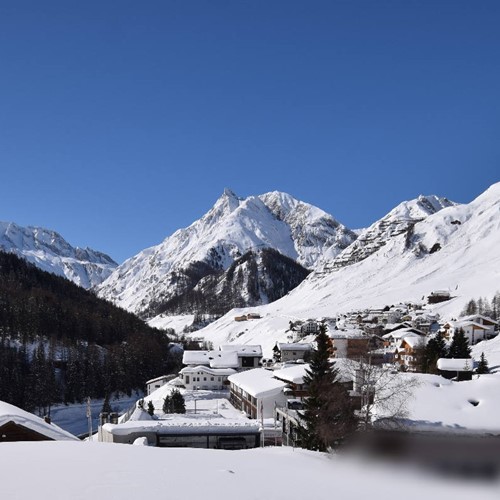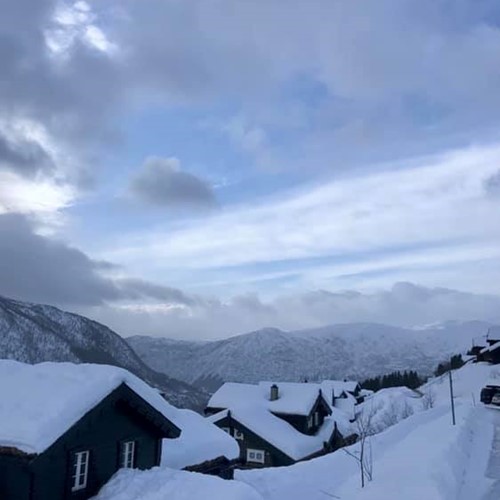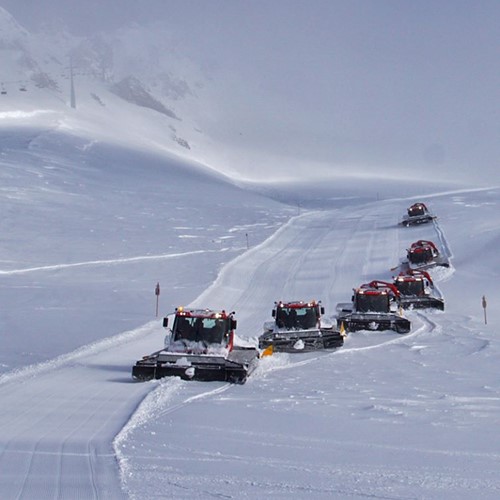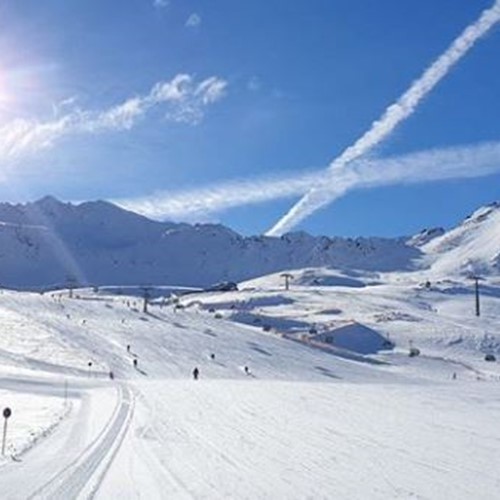 A few videos from the last few days:
Conclusion:
Everywhere has decent snow conditions at the moment with some heavy snowfalls over the weekend. So, wherever you choose you'll be in for some decent skiing. The forecast is bright blue skies and plenty of sun, in other words, pretty much perfect conditions. Even with the freezing levels creeping up the temperatures won't rise much above freezing so it shouldn't have a big impact on the ski areas.
If I was to pick where to head I would be looking at Courmayeur in Italy due to the half metre that fell yesterday, short transfer time and wonderful food. Other than that Myrkdalen would be ideal if you're feeling a little adventurous and you could tie it in with a stunning fjord experience in Flam. Or St Anton/Ischgl would be the après picks if you're looking at getting up on the tables. It could also be a good week for the Folie Douce après terraces across France.
As always tweet your antics @flexiski, and #flexiski on Instagram to show us your snowy snaps. Take a look at our last minute offers page or give our ski specialists a call on 0208 939 0862 if you want to find out more or what may be available for the dates you have in mind.